Amazing vertical, rocky scenery all around and a whole gamut of challenging walks onto it
Gwern Gôf Isaf Farm is all about mountains – breathtaking, wild mountains, that tower above this traditional farm site nestled between the Tryfan and Capel Curig mountains in Snowdonia's Ogwen valley. It was on this dramatic hillside that Sir John Hunt trained before leading the 1953 Everest expedition and, now owned by the 7th generation of the Williams family, Henry and Kirsty, it still welcomes experienced climbers looking to scramble to Tryfan's 3,000-foot peak.
Behind Tryfan, the amazing Glyder Ridge and Carneddau mountain range offer more stunning scenic climbs; and on longer stays you might take the short drive to Pen-y-Pass, to tackle the biggest pile of them all, Snowdon (or, to be precise,Yr Wyddfa). Less ambitious campers can always make do with the moderate nine-mile walk along the old road between Capel Curig and Bethesda, or just a trip on the Snowdon Mountain Railway.
The campsite may have seen mountaineer legends pass by its door, but its awesome location allows everybody to get a taste. It's as wild as you would expect – stray sheep, chickens and ducks share the garden; the facilities are basic; midges can be relentless and the ground can be hard. If planning to travel during wetter months, you might consider the bunkhouse, a compact and cosy bunker behind the farmhouse made of stone. Otherwise don your hardiest boots, grab your toughest mullet, and get among the mountains. Anyway, toughing it out is what this site is all about – if those famous rock-jocks before you could stand it, then why can't you?
Best Price Guarantee
Easy and Secure, with instant booking confirmation
Trusted for over 10 years
A chance to win a brand new Coleman tent!
Gallery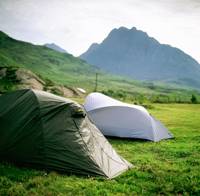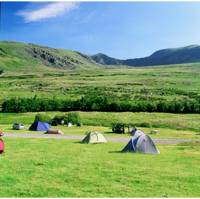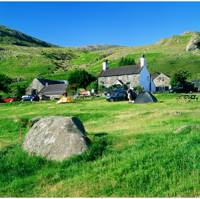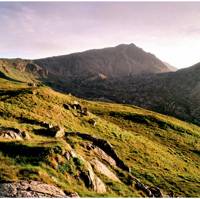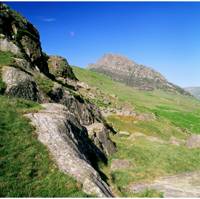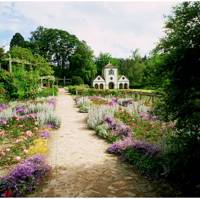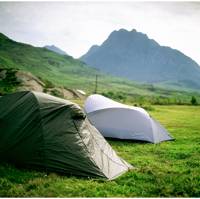 Reader Reviews
Add Your Review
Perfect Location. Basic but Beautiful.
Perfect location, right at the foot of Tryfan. I took a group of colleagues on a team-building event, facilities were basic but good. I recommend it. A big field, stunning views. Plenty of space.
Great view - poor campsite
We stayed here for two nights over the bank holiday period. The campsite is also a farm and tents pitch on three fields. It was a fairly dreadful experience. Of course it was a busy period but five toilets for the whole three fields is simply not enough and we found ourselves regularly queuing for toilets. The following day all but one toilet was working, no running water and no explanation. It is a cheap campsite £6 per person per night but even so it was over priced! Many adults camping here and no children - whilst for some that might be a bonus. It was an ominous sign as several tents paid no regard to the rules of the camp site and played loud music and drinking until the very early hours of the morning. This campsite is not policed by the owners and that is a mistake as it ruins the sty for others who enjoy the beautiful scenery and want to wake up refreshed for a long day walking or biking. I would not recommend this site.
Great views and the basics covered.
Used this site as a convenient stop over while at Plas y brenin down the road. Had access to hookup close to facilities, which was good. Toilets were basic outhouses but did the job ;-). Clean modern annex fof washing up with cleaning products freely available. Showers were via tokens which i hadnt realised but 50p gives you a generous 5 minutes. The shower cubicle did seem prone to flood, but not the end of the world with flip flops. Would consider the sìte again to do the job for another event at Plas y brenin. Even on an overcast evening the views are stunning on tge surrohnding ridges. 
Gwern Gof Isaf
Stunning views and plenty of space. Facilities were okay but I wasn't really bothered seeing as it's only a fiver a night (2 people, 1 tent, 1 car). The owners were friendly and helpful - I had to leave early when my car broke down and they immediately gave me the money back for the nights I was missing. Good location near the lovely town of Betws-y-Coed and of course all the Snowdonia attractions. No midges when I was there as it was torrential rain (in August)! Overall, good value for money.
ideal
I visit this site probably half a dozen times each year and it never dissapoints , i have just got back from 3 nights not long enough but still an excellent break . Sure there are midges but hey its outdoors deal with it . The views are stunning i can never bore of them and the facilities are perfect for my needs . People think im wierd always going to the same site to camp but when i show them the photos i take every visit they can see why i do it . Ill be back soon but not soon enough unfortunately . Thank you 
Gwern Gof Isaf Farm
"Pesky midges often like to dine on campers here" is a massive understatement, it was horrific even with loads of repellent on I got bit about 30 times, which was very painful as I am quite allergic. There were literally thousands of them, if was clear that all the other campers were being bothered too, with people retreting to their tents. We ended up eating dinner in the car and sitting in there all night looking at the spectacular views, but we couldn't really enjoy it. We packed up and left in the morning without breakfast or anything, we just wanted to get the hell out of there. May have been the time of year or bad luck, but it was not good, I would not recommend at all, the views can be enjoyed from elsewhere away from the streams that attract them.
Book campsites near Gwern Gof Isaf Farm