Flower-empowered pristine site with good facilities
There used to be a castle on the site of this marvellously situated campsite; and although it may have been dismantled in the 1550s, the chances are its battlements would be crammed full of flowers if it were still around. Not for nothing have the campsite's owners, the Rees family, won the Wales in Bloom campsite category for over five years now. Paying quiet consideration to a camper's every need is what this dedicated family does so very well, and the main reason why staying here is such a special experience.
Pencelli is a place that is just packed full of history, though the more gory bits are now consigned to the file labelled 'historical interest'. Thankfully the bloody battles that were fought here up until the 1300s are now a thing of the distant past. The castle was around until the 1550s, when it was pulled to bits and taken to be used for local building material. But there are some shadowy reminders of its former grandeur all over the site, like bits of the old walls, or the house, which was part of the chapel until 1583.

You can almost picture the castle as you pitch your tent in one of the three fields. The Meadow is the largest field and is reserved exclusively for tent campers. All the pitches have a backdrop of stupendous views of heather-clad mountains and sheep-strewn, rolling hills, although the drawback is the five-minute walk from here to the facilities. The Oaks and Meadow lie in a horseshoe around the old moat, now part of the Monmouthshire Canal, which runs alongside the site today. You can even launch your boat or canoe directly into the water from the camping field.
The fields are ancient and spacious, with lots of shady, sheltered spots under some of the biggest and oldest oak trees in the parish. Wooden picnic tables are scattered around – perfect if you feel like having a peaceful meal admiring the view – and there are plenty of water points in all the fields. All in all, it's a well-organised and well-planned site, especially good for first-timers, with flat, sheltered pitches, spotless facilities and even a castle themed play area for the kids.
Best Price Guarantee
Easy and Secure, with instant booking confirmation
Trusted for over 10 years
A chance to win a brand new Coleman tent!
Gallery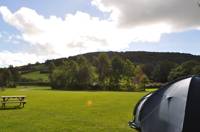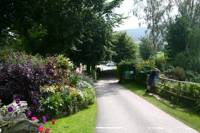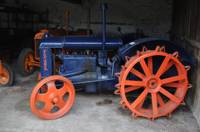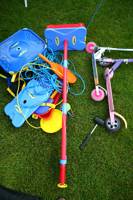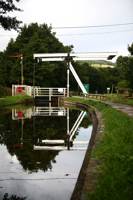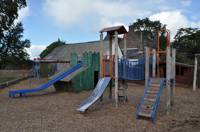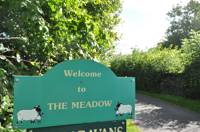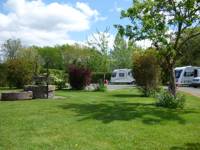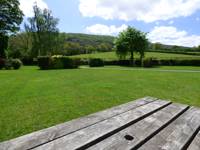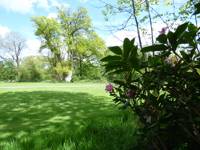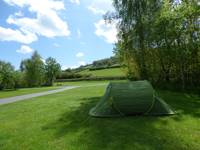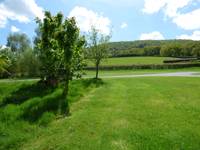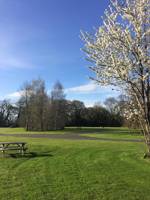 The Owner Says
A warm Welsh welcome awaits at this multi award winning park. Pencelli Castle in the Beacons National Park. Pencelli is situated four miles East of the historic market town of Brecon, which is on the border of Mid and South Wales. It is an ideal location for walking, cycling, mountain biking, pony trekking, canoeing the adjoining canal, bird watching as well as relaxing in the peace and tranquillity of this beautiful area.
The Park is set at the edge of Pencelli Village and is within walking distance of Brecon Beacons' highest peaks. The Taff Cycle Trail passes the entrance, as does the Cardiff to Abergavenny bus and the Brecon & Monmouthshire Canal borders the camping field, making it 'on location to the great outdoors' for all modes of transport. There are numerous footpaths and cycle trails and the canal towpath leading directly from Pencelli, making the location ideal for all levels of walking, cycling and mountain biking.
This unique, small and peaceful Park caters for touring caravans, motorhomes and tents in three very different and picturesque fields, The Orchard, The Oaks and The Meadow. The Park is serviced by an award winning facility block, which is luxurious and spacious. A pleasant and well kept children's play park is situated outside the main caravan and camping fields.
Reader Reviews
Add Your Review
Superb location and loads of space. Good quality facilities as well.
My son and I loved this campsite. Great space in a lovely location. Facilities were spot on. Very clean and modern. Play area for the kids was good as well. Easy location to head off and explore everything Brecon has to offer. Loved it. We'll be coming again. Thank you.
Beautiful Spot
This camp site is in a beautiful location with all the facilities you need and more. We went with our 3 kids for 2 nights and they had the freedom to cycle round and into the meadow which was great. It has plenty of showers (but the water was not very hot and they could do with a scrub in the shower floor area!), a washing up room, family rooms, information room and a laundry room which is very reasonably priced.  The only thing I would say is that there are quite a number of rules to abide by, including the ominous 'No misbehaving' (I wasn't sure what this covered exactly?), 'no kite flying' and 'no music' which made us a little worried about keeping the kids quiet for fear of being in trouble. That said, it was a lovely site, in a lovely area and we would recommend it.

Just Lovely!
I went to Pencelli Camping in July and stayed in the Meadows. I was very suprised on arrived as the site reminded me of sites i stayed on in France as a child. I was expecting a field and a small facilities block! The site is very well presented and cared for and the facilities are great, the toilet blocks especially. They even play music for you.
Even though they allow groups (we were a mixed group of 6 in our 30s), the site was very quiet and there was no issue with noise.

As others has mentioned, it is a little walk from the meadows to the toilet block. I would recommend taking a bike or a little scooter to get you there and back.
I will definetly be going back to the site. Highly recommended!

Come back again and again
I love this site when i am in and around the Brecon Beacons. The meadow is mainly flat and the shower blocks is always spotlessly clean. When taking my children to Wales this is always a top site, though when on my own I prefer a tinier campsite (middle ninfa).
Long way to the loooooooooooo.
The camp site had spic and span showers, toilets and sinks. The water was nicely hot and plenty. They even have a family shower so you can have showers with children. But these facility was far away if you are camping with tents in the meadows. If you are camping with caravans you have no problems. Staff are nice. Many supermarkets in short drive but they do shut at 4pm on Sunday! 

Excellente!
Large facilities, accomodating hosts. Pitched up our tents in large enough area
Pencelli Castle Caravan and Camping Park
excellent campsite,good quiet location,helpful staff.I liked the picnic benches and use of the fridge/freezers at no extra charge.Not crowded or noisy.Family cycling is safe from the site and a good base for the black mountains,brecon beacons by car.
Pencelli Castle Caravan and Camping Park
Just returned home after a weeks camping at Pencelli Castle with the family. We had a really great time, the facilities where perfect for my two daughters (2years and 4 years) as well as my wife (who demands extremely clean loos!) We recieved a warm welcome on arrival and the staff were happy too help with any questions we had throughout our stay (including Paul the resident Head Gardener/source of all knowledge) lending me his TV ariel.
The views from our pitch were stunning (it didnt rain at all for a week) and there was a really good mix of friendly families staying on site. The little ones played safely around the site and really enjoyed the play area and the nature trail that had been laid out around the site.
Finally, my wife has decided Pencelli Castle is now her favorite campsite and is already wanting to return next year...
Book campsites near Pencelli Castle Caravan and Camping Park