Spectacular location, comfortable camping, easy access from the ferry
Long before the word glamping had ever come into the camping lexicon, Isle of Mull-based Shieling Holidays (the brainchild of David and Moira Gracie) were offering nights under canvas for those not keen on pitching their own tents. Their 16 starched white shielings may not be quite as glamorous as some places these days, but they are supremely flexible, and eight en suite shielings are also available with their own toilet and hot shower. Designed for a maximum of six inhabitants, they also boast cookers, worktops, electric lighting and gas heaters. One now has a woodburner as well. You can either bring your own bedding, crockery, cutlery and kitchenware or hire it. For those without en suite arrangements, the site facilities are excellent, so there's no need to rough it here. One large Shieling also houses a common room where you can cook, wash dishes and sit by the multifuel stove. Or light the campfire outside and enjoy the spectacular view.
There are camping pitches, too, for those who prefer to put up their own tent, and the location could not be more dramatic. The waterfront site sits right on the strategic Sound of Mull, guarding the gateway to the Hebrides. Just across the water lies Morvern, while in the distance a flurry of mountain peaks vie for attention, including Ben Nevis. Otters are resident on the rocky foreshore and porpoises and dolphins regularly make an appearance. Many visitors just recline and watch the wildlife and the ferries travelling between the mainland and the isles.
If you've brought along a canoe or two, or even a boat, these can be launched at the front of the site where there's a handy slip road straight into the Sound of Mull. Behind the Shielings, climb the Hill of the Two Winds, a fine ridge with views made in heaven.
Bring your bikes to Mull for some serious traffic-free miles and a wilderness experience not found anywhere else in Britain. There's an excellent cycle ride to the island's main (and only) town at Tobermory. It's a 40-mile round trip, but taken over the whole day, and in decent weather, it isn't nearly as arduous as it is scenic. Tobermory is known for being the inspiration and setting for the kids' TV show Balamory, but the island was famous before that for its wildlife, and especially its population of sea eagles; they can usually be seen around Glen Seilisdeir, where there are organised eagle-spotting trips, but also at several other coastal areas on the island.
For hikers, Mull's biggest attraction is Ben More, the only island Munro (a mountain with a peak over 3,000ft) outside of Skye. Much more accessible is Dun da Ghaoithe, Mull's second-highest peak, which rears up behind the site –
a good half-day's walk, but one that offers life-affirming views and the chance to spot red deer and eagles. Back by the Sound your tent awaits, with a cosy congratulatory sundowner – to be enjoyed with that view.
Best Price Guarantee
Easy and Secure, with instant booking confirmation
Trusted for over 10 years
A chance to win a brand new Coleman tent!
Gallery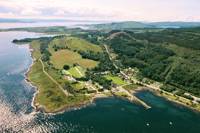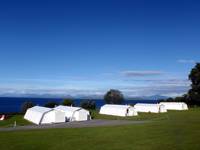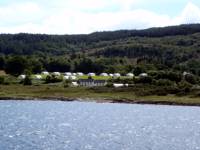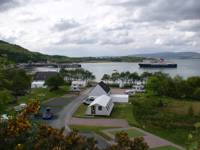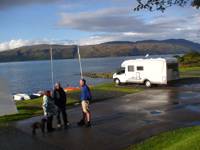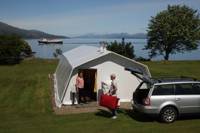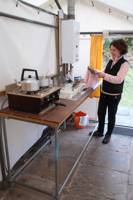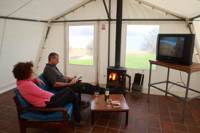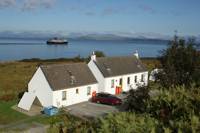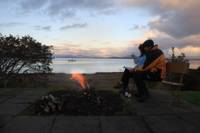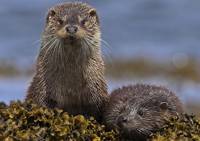 The Owner Says
A beautiful site, with views to Ben Nevis, and a warm welcome for you and your tent, camper or caravan. Or try our unique Shielings and budget beds, or charming Cottages.  Free wi-fi. Common room with multifuel stove.  Campfire.  Bike hire, launderette.  Wildlife trail, and an enchanting coastline to walk the dog.  Otters live on site, and dolphins and porpoises visit. 
It is the ideal base for Mull: stroll to pub, shop, cafe, ferry, buses for Tobermory and Iona (for Staffa); walk to swimming pool, castles, and hills. Wild life tours collect from the site. No need of a car, especially for short breaks.  Just visit our website to book and escape to a better world.
Reader Reviews
Add Your Review
Conveniently Located By the Port!
We stayed here on our last night on Mull after a completely washed out weekend in August where we just wanted to be as near to the port as possible to get back to the mainland and back to work. Very conveniently situated almost next door to the main port, despite 40mph gale force winds we took comfort in the good facilities the campsite had, which included good showers and drying facilities, a TV room and kitchen tent (although the visiting French school party had mostly taken over these last two luxuries). Away from the main road, the campsite looks out over the water and it was fabulous to see the big boats come in and out of port. Word of warning though - this campsite had astro turf pitches which completely destroyed our tent pegs (I'd never been in a campsite which had those before so didn't know what to expect). A clearer warning of this by reception would have been welcome. 

Sheiling Holidays
A really excellent site. All the staff were polite, friendly and helpful. The setting is great with breathtaking views. We took our large tent but noted that they have excellent "common room" facilities which must be a boon to people in small tents should the weather be inclement. The covers over the clothes lines are a good idea. Toilet and shower facilities are also excellent. That's three excellents in one report - shows how good it was.

The Shielings
This is a lovely campsite, even in terrible weather. We stayed in a 'hostel' (v basic shieling split in two), which was a perfect solution for a v rainy and windy weekend. The facilities are simple but clean, with a good commonroom, a couple of clothes drying tents (with pegs), and some thoughtful touches, like a gas stove, bucket and washing up liquid left in the Shieling. Friendly and helpful staff and a good spot - I would recommend it. The only thing to watch out for is you have to remember to book the ferry in advance! we didn't and almost didn't make it over to the island...
The Shielings
We recently stayed at this site on Mull, and had a lovely time. The site is clean and well spaced out, and the staff were really friendly and helpful - even finding us some firelighters when our BBQ failed to light. It's in easy walking distance to the ferry, local store, cafe and pub, and not too far to Duart Castle either. The only downside was that they could do with more showers (only 2 in our part of the site), and maybe a fridge for folks to pop stuff into in the kitchen tent. Overall, I'd recommend it, and would stay there again. Thanks!
Book campsites near The Shielings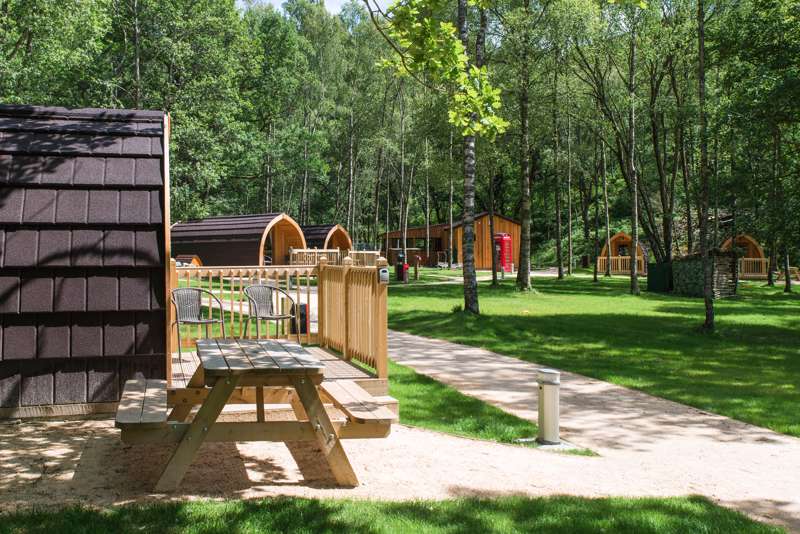 i
Campsites in Stirlingshire
Campsites in Central Scotland
Campsites in Scotland
Available:
2 Pitches
2 Pods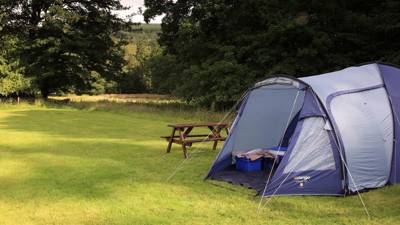 i
Campsites in Argyll & Bute
Campsites in Highlands
Campsites in Scotland