Campsites in Sutherland
If you're looking for remote camping in the UK, you can't do much better than Sutherland in Scotland. The least populated place in Britain, camping here provides the ultimate escape. Rugged cliffs, sandy beachs, ice-carved lochs and silence broken only by the rushing and receding waves, this is the camping that you dream of. We've picked out the best campsites in Sutherland so you can browse through our list and guarantee you'll be pitching up in the perfect location – browse bellow or click here to refine your search.

Campsites in Sutherland – The highest-rated camping locations – Cool Camping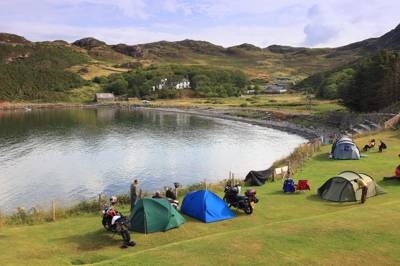 i
Campsites in Sutherland
Campsites in Highlands
Campsites in Scotland
Sutherland at Campsites in Sutherland, You can't camp much further north than Sutherland: read on to discover the best campsites in the area, with Cool Camping's carefully curated list. There's scenic camping, campsites where you can get away from it all, waterside camping, romantic spots, a site to suit everyone.