A campsite set below the 'mountain of heaven' in the middle of the UK's largest and most spectacular natural playground
Towering at 4,408 ft, Ben Nevis is a hulk of a mountain, a vast, looming chunk of rock known to many Scots simply as 'The Ben'. It's probably not the most classically proportioned of all Scotland's mountains, but it certainly catches the eye and the wider setting is undoubtedly one of the most beautiful in the country. The feet of the mountain roll into a rugged natural landscape enlivened with the sound of water and garnished with herds of shaggy Highland cattle grazing the valley floor. The place is postcard-ready. In fact, trawl the local post office and the cards simply don't do it all justice – this is one you'll have to see in the flesh (or...erm... granite).
Glen Nevis Holidays is the very campsite to come to to experience this sublime landscape. Nestled in the narrow plain below the mountains it couldn't be closer to the action if it tried. Not one to arrive at in the dead of night, though, this a campsite where the approach should definitely be savoured – don't rush, you are on holiday after all. The quiet, valley-floor road offers a glorious glimpse of what awaits you. Heather-clad mountains cascade down on either side and fleeting shots of the river Nevis flicker into view as it rambles along, parallel to the road. The campsite entrance is not hard to miss, fronted by its reception and shop building, and beyond the vast space of a 30-acre site anticipates your arrival.
30-acres probably sounds like a lot. And it is. This is a pretty massive site catering for the high demand for proper out-of-doors accommodation around these parts. But don't let size put you off, the campsite has a thoroughly welcoming feel and the manicured fields are nicely screened by trees and hedges. There are nine different camping fields in total, four for motorhomes and five for those looking for a soft patch of grass to peg down on. In summertime, the tent fields are a wonderfully sociable place, full of outdoorsy types spreading their maps across the grass and fingering their way along the next day's hiking conquest. Facilities are excellent and the picnic tables dotted around each field are a very welcome touch.
As lovely as the campsite is, it is somewhat overshadowed by it's surroundings and you won't be sitting at those picnic tables for long. The landscape beckons you beyond the boundaries and, whatever the time of year, there are adventures to be had. Take the low-level walk along to the dramatic Nevis gorge, with impressive falls and rapids that open into a secret valley carpeted with wildflowers. For something more challenging tackle Ben Nevis itself or join one of the neighbouring (and slightly quieter) routes on the next-door peaks. On a clear day you can enjoy the full, awe inspiring vistas below, the U-shaped glacial valley streaming off towards Loch Eil in the distance. From here it's easy to see what makes Glen Nevis such a special place and if you bag a good picture then you've already sorted out that postcard problem. Print it off and pen it down – "look at this picture I took of Glen Nevis, you've got to come see it for yourself!"
Best Price Guarantee
Easy and Secure, with instant booking confirmation
Trusted for over 10 years
A chance to win a brand new Coleman tent!
Gallery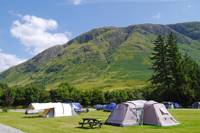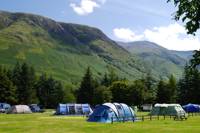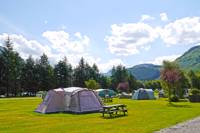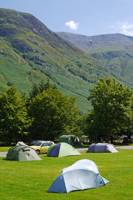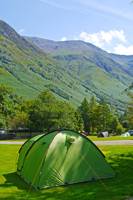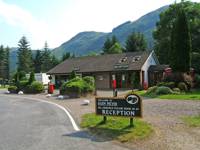 Reader Reviews
Add Your Review
Spacious and Accessible
Stayed for two nights during June. It is in a perfect location to climb Ben Nevis as the visitor centre is just down the road. We could leave early and go straight up. The facilities were large and central. There are plenty of toilets and the showers are hot. The only down side were the amount of midges!
Perfect location, spacious and great facilities!
Stayed here for two nights camping at the end of a hectic two week, 1500 mile road trip around Scotland. Location is fantastic and ideal for those wanting to summit Ben Nevis as you're right at the based overlooking the walkers route up. The main toilet and shower block is really clean and well-maintain with lovely hot showers and hairdryers. They even pipe in Radio 2 to keep you entertained whilst washing! Great laundry area and not over-priced. Handy for Fort William though you'd probably need to drive as it's quite a long walk in the evening along an un-lit road. The nearby pub/restaurant serves a great selection of food and drinks (though a little pricey) and also offers free wifi. We'd definitely recommend staying here - it rounded off a fabulous holiday for us and we'd love to come again.
Perfect Location for Ben Nevis
I stayed here for one night in my tent before climbing Ben Nevis the next day. It's a perfect location - the Ben Nevis climb starts just across the road! And, also possible to walk to Fort William town centre too. The site is large with various different fields and so not cute and cosy like some other campsites in the area, but I managed to find a spot away from the crowds under the trees (much needed shelter actually as it poured with rain the whole night). This place has all the facilities you need (e.g. there's a shop and bar I think), but I just used the washrooms and showers, which were spacious and had dryers etc. I didn't spend a second night here though as it's easy to get lost in the crowd as the campsite's so large and busy, but would definately return if I was to climb BN again!

One of the best
I've been coming to this campsite since I was a child. We would come as a family to watch the Scottish Six Day Trials motorcycle events in May (this is a major event for the town and places get busy and booked up quickly). Nowadays, I mainly come to go walking or just to get away from it all. And you do feel away from it all here. The views are simply stunning, surrounded by awe inspiring beauty. Mountains, waterfalls, forests, you name it. The scenery may look a bit familiar too; they filmed scenes for Braveheart and Highlander just down the glen.
This campsite has it all really. It's pretty big, but it doesn't feel big with it being split into different fields and having little hedgerows and trees to separate different areas. The staff are always friendly and helpful. The site really well maintained. There are plenty of clean showers and toilets. A shop selling groceries and camping equipment. Kids play area. Electric hook-ups. Laundry room etc. There's a restaurant/bar five minutes down the road as well as a great pub in a barn over the river (live music, great food, local ales) past the visitor centre. And you couldn't be better placed for walking, the footpath up Ben Nevis is five minutes away opposite the Youth Hostel. One of my favourite campsites, ever.
Book campsites near Glen Nevis Holidays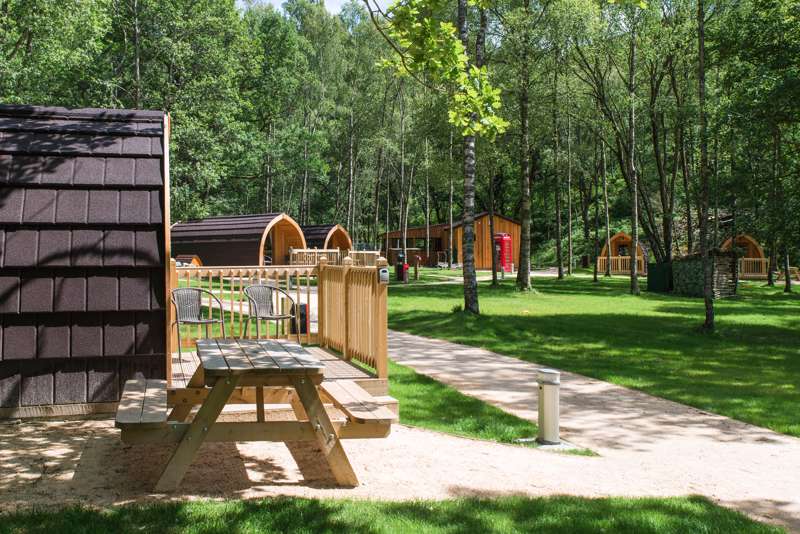 i
Campsites in Stirlingshire
Campsites in Central Scotland
Campsites in Scotland
Available:
2 Pitches
2 Pods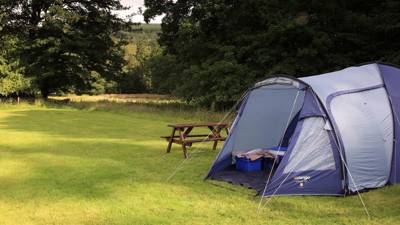 i
Campsites in Argyll & Bute
Campsites in Highlands
Campsites in Scotland