Lungfuls of fresh Highland air and the chance to stride across open hills
If you don't want to raise a crop of sofa spuds with over-developed gaming thumbs, drag your kiddies up to Morvich and spring-clean their lungs with some pure fresh air. At this little patch of the Scottish Highlands there's no such thing as indoors. Only outdoors. It's a secluded spot, ideal for the quiet life, but with some brassy adventures waiting outside your tent flaps. The campsite's a long caber-toss from the shores of Loch Duich, with its dramatic castle, recognisable from many a tin of shortbread. The sea loch's a popular spot for sea-kayakers and is probably the best place for dramatic views of the Five Sisters of Kintail. They're not, as you might think, a coven of witches, but a range of mountains, drawn in crayon colours of purple, brown and green, that make for a serious hill-walking challenge. But the campsite, run by the Caravan Club, is equally a lovely little patch of greenery in which to while away the days, doing nothing more than drinking in the views of the last of the Five Sisters. And getting your crayons out if you fancy trying to capture it on paper.
Best Price Guarantee
Easy and Secure, with instant booking confirmation
Trusted for over 10 years
A chance to win a brand new Coleman tent!
Gallery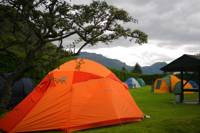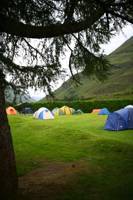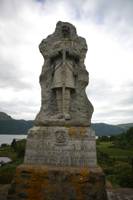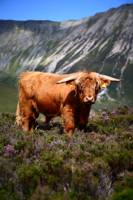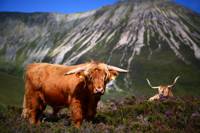 Reader Reviews
Add Your Review
Tents and single sex couples unwelcome
Why on earth this is in the Cool Camping guide I have no idea. It was anything but. We arrived on a very rainy day and we were treated very rudely. The field was waterlogged and whilst searching for a firm spot to pitch the reception guy came out and said that we couldn't pitch just anywhere and he didn't want us to take the only dry spot because it was too close to his camper van. He was very rude. The camp team walked around like the gestapo in the morning in their high vis jackets inspecting the site, didn't say hello but were looking at us and laughing. I heard the rude man say "I don't know why they didn't move on". Cool, it is not. Don't think they like campers at all.
Book campsites near Morvich
i
Campsites in Ross-shire
Campsites in Highlands
Campsites in Scotland