Caolasnacon Caravan & Camping Park
Lovely lochside location in classic Highland scenery, and convenient for the main road south
Some Scottish campsites enjoy an epic setting shrouded by mountains, others sit by an ice-blue loch or huddle by a wee burn that ripples through the heart of the site. Caolasnacon boasts all three, as well as catatonically relaxed owners who let campers pitch where they want and light campfires too. Yes, they take caravans and have some statics, but they also treat campers with respect and nothing really detracts from what is definitely the most appealing campsite in the area.
The pitches by the loch are ideal for kayakers and canoeists, who can just launch out into Loch Leven, while walkers will want to pitch further inland for the easiest access to the mountains – the Mamores across the water to the north, and Glen Coe's epic mountainscapes to the south.
A glorious scene, then, and one would assume life really couldn't get any better – but it can, and has. During one of our Cool Camping stays here – at that gloriously still point in the evening when shadows began lengthening as the sun slipped away – a family of otters emerged from the seaweed and undergrowth on the margins of the loch. We had to rub the disbelief from our eyes before watching them play happily in the shallows for over an hour, barely 10 metres from us.
These squeak-emitting little web-toed critters aren't the only wildlife to be spotted around this scenic idyll, though. Come morning and the sky is alive with buzzards soaring across the loch, while resident golden eagles patrol the mountain slopes behind the site. The usual signs of human activity feel a safe distance away. With all this surrounding natural beauty, you could be forgiven for thinking that Caolasnacon is buried away hundreds of miles from anywhere else and therefore near-impossible to reach, but it isn't; the main road from Glasgow to Fort William is handily just three miles away, at Glencoe.
More sedentary souls can take a trip on one of the world's great railway journeys, the West Highland Line, from the bustling nearby tourist hub of Fort William. Many new arrivals soon ditch their grand touring plans, though, and just idle by the loch soaking up the epic views and scanning the water, wild hillsides and big skies.
Caolasnacon provides a unique opportunity to get away from it all, among some of the most appealing and least spoilt scenery in the land but, amazingly, remains within easy reach of all those modern conveniences that make camping life enjoyable, whatever the weather has in store.

Best Price Guarantee
Easy and Secure, with instant booking confirmation
Trusted for over 10 years
A chance to win a brand new Coleman tent!
Gallery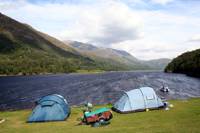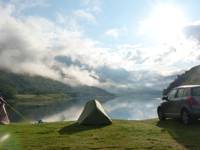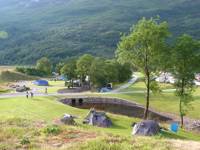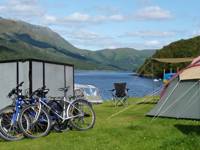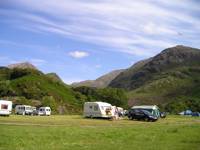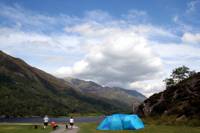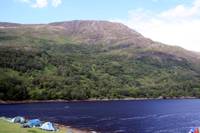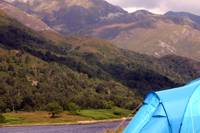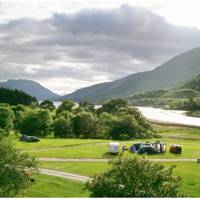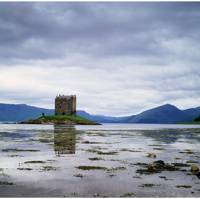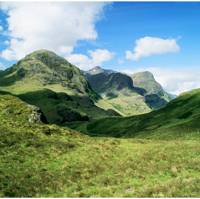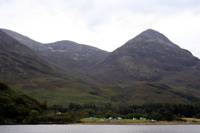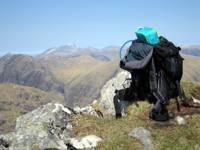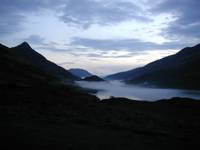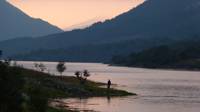 Reader Reviews
Add Your Review
Caolasnacon
We stayed for a few nights in August. Very few midgies thanks to the bad weather before us, and the clear skies meant that the surroundings looked even more beautiful. It is lovely opening the tent in the morning to see mountains glistening in the sun! Good facilities, except the shower temperature fluctuated quite a bit. I'd definitely stay there again!
Beautiful surroundings
Planned to stay here 3 nights last month, ended up staying 4 as it was just too awesome to leave. The scenery was outstanding - without doubt the best backdrop to any campsite I have yet seen. Mountains, lochs, nearby delightful village of Kinlochleven. It was a beautiful slice of heaven, and the weather was fab as well! Very little wind or rain, lots of sun, very few midges.  My favourite camp location to date - will definitely visit here whenever I go to Scotland. A truly magical experience.
Great Views!
I think this campsite has great plus points. The views surrounding it are stunning. The facilities are plentiful and work but are not overly clean or particularly up to date. I don't know what they do get rid of the midgys but its a god send!! No trouble from them at all. It's a little pricey if your camping as they don't charge per person but per the size of the tent. However it is pretty well situated for good challenging hikes and well positioned for the rest of the highlands.
suzanne&iain
Had 2 nights here in August, site is really beautiful, pitches right down to Loch edge, plenty of hook ups. Facitlities good and lady who runs site lovely.  Only down side to the site that we could see is that the facilities block is as long way from where you pitch so if needing to use them in the night it could be a long dark run! Launched our boat from beach with no bother and even managed to find fibreglass repair kit to fix leak in local garage! Fabulous location and will definately return. 
Caolasnacon
Stayed for a few nights last September. Truly beautiful location and so tranquil. The tent pitches - right on the shore of the Loch are idyllic. We thought the prices were reasonable and made good use of the washing machines/dryer as we caught the end of 2012s "wettest summer ever". Already planning to go back next year.

Caolasnacon
great campsite been back each summer for the past few years. Fantastic views seen a seal in the loch and deer across the other side. This August rob went snorkeling in the loch he saw erchins, starfish and many fish. We got sunburnt whilst sitting in our chairs taking in the view. We will sertainly go back.
Book campsites near Caolasnacon Caravan & Camping Park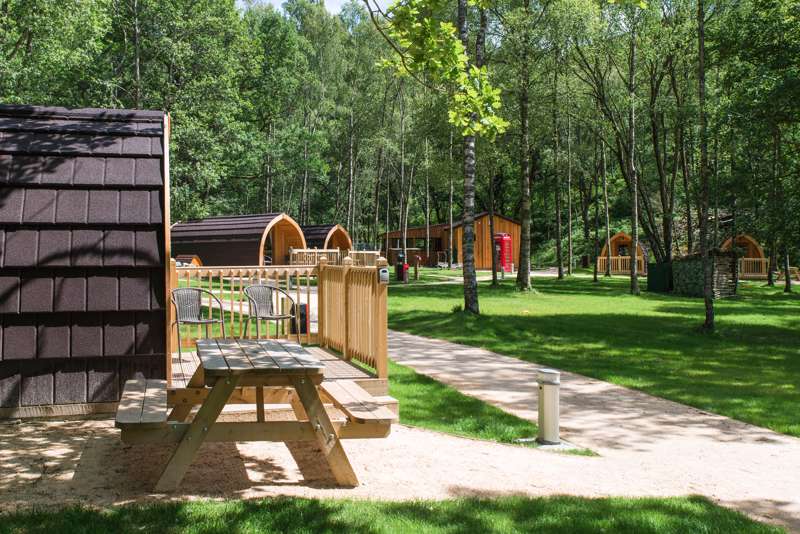 i
Campsites in Stirlingshire
Campsites in Central Scotland
Campsites in Scotland
Available:
2 Pitches
2 Pods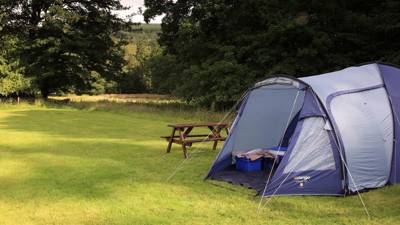 i
Campsites in Argyll & Bute
Campsites in Highlands
Campsites in Scotland