Family Pitch for larger tents / Campervan
(27 at Drymen Camping)
Ideal for Families with larger tents (max 8-man tent) or small Campervans (no Motorhomes / Caravans accepted). Guests staying at our site have free use of the facilities such as toilets and hot walk-in showers. We have also a communal sheltered area for phone charging, preparing food and washing dishes.
The Owner Says
Situated in a separate part of the campsite, our six generously sized Family grass pitches each comfortably accommodate a maximum 8-man sized tent, with a picnic table and pitch-side parking for one vehicle or small Campervan. The minimum pitch cost per night (based on a minimum of two adults plus £5 per night supplementary charge) includes parking for one vehicle and can be amended up to a maximum total of six adults. Minimum stay is one night, check in from 14.00h, check out 10.00h. Please note these pitches do not have electric available.
BBQ's are permitted as long as they are not placed directly on the grass, but campfires and noise after 10pm are not permitted - see terms and conditions for campsite policies in full including our alcohol policy.
Facilities include a separate toilet / shower block with hot walk-in showers, these are included in your booking. We also have a communal sheltered area where you can prepare food, wash dishes and charge your mobile for free.
Although more commonly used as a stop over point for backpackers on the West Highland Way, Drymen Camping is also the perfect place for families to holiday. With Glasgow, Stirling and Loch Lomond only a short drive away, there are also plenty of child friendly places to eat in the Village of Drymen just a mile up the road.
Drymen Camping is situated directly on the famous West Highland Way, and National Cycle Route 7 which also forms part of the Lands End to John O'Groats Route. The John Muir Way is nearby and the Rob Roy Way starts in the Village of Drymen. Our site is also used a stop off point by campervans and motorcyclists on way to other well known holiday routes in Scotland such as continuing on to the Isle of Skye and the North Coast 500.
Our Coronavirus Booking Guarantee
Book with complete confidence at Drymen Camping with the Cool Camping Coronavirus Booking Guarantee. We guarantee the following clear policy for your booking:
A low deposit of 30% to secure your booking
Balance not due until 30 days before your holiday, in case of late changes to Coronavirus guidance
Complete flexibility to move bookings up to the end of 2021 in the event of Coronavirus restrictions
In the event of a lack of 2021 availability, switch your dates to 2022
Due to low deposit and late balance payment, no refunds are offered
About Drymen Camping
Suitable For
Campers, glampers, well-behaved dogs on leads and small campervans– yes (no electric hook-up or water provided).
Nearby
Drymen Camping lies within the Loch Lomond & The Trossachs National Park (01389 722600). There are countless scenic walks suit all ages and abilities. If it rains, the Loch Lomond Shores complex (01389 751031) is filled with shops and eateries, plus Sea Life Loch Lomond (01389 721500). The campsite is located directly on the West Highland Way and is generally considered the first night's stop on the route (all WHW baggage transfer companies deliver and pick-up from the campsite). The Rob Roy Way also starts from Drymen and the campsite lies beside the cycle route of the John Muir Way and National Cycle Route 7 – the latter forms part of the iconic Lands End to John O'Groats route. If you prefer your walks on horseback, Loch Lomond Pony Trekking (07745 277320) offers treks high into the moorland on the south western edge of Loch Lomond. For whisky lovers, Glengoyne Distillery (01360 550254) is 10 mins away by car and Glasgow is less than an hour away.
Food & Drink
The historic Clachan Inn (01360 660824) in Drymen, dating back to 1734, is just less than 2 miles away and serves up reliable pub grub and an enviable array of Scottish whiskies. Just 5 mins drive away, The Drymen Inn (01360 660123) boasts hearty fayre and popular live music and quiz nights. The Winnock Hotel (01360 660245) specialises in sophisticated interpretations of the best local produce such as king scallops and cullen skink. The Salmon Leap Restaurant at The Buchanan Arms Hotel (01360 660588) is – despite its name – the place to go for a steak. In Killearn The Old Mill (01360 550068) is a popular choice with its own kitchen garden and an atmospheric yurt for candlelit dining, while the award-winning Three Sisters Bake (0333 344 7344) is famous for cakes. For a family-friendly option, look no further than The Beach Tree (01360 550297) in Dumgoyne. Kids eat for free and there's a petting zoo home to friendly Shetland ponies, pygmy goats and a whole menagerie of furry friends.
Extras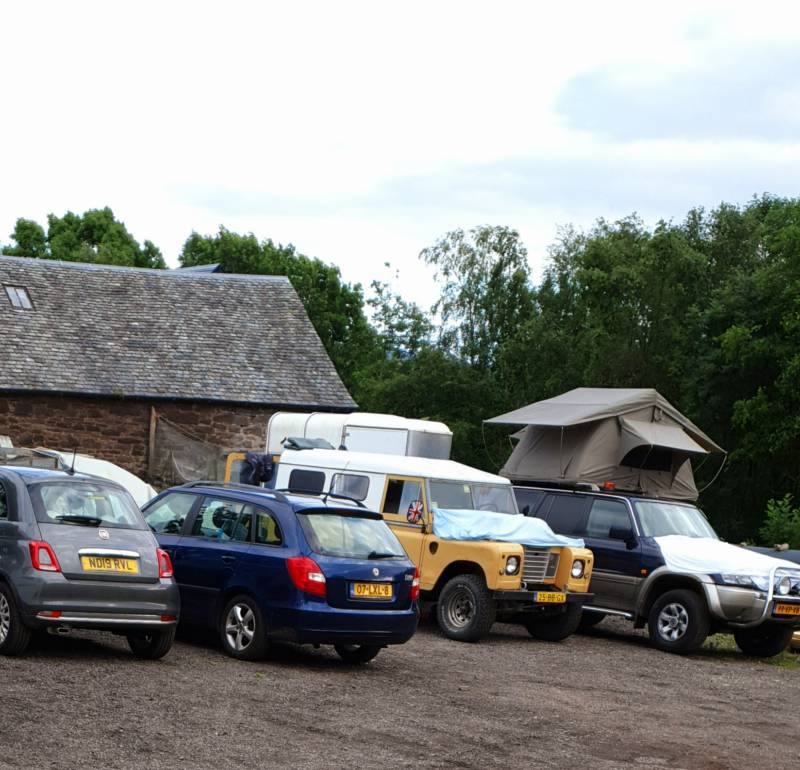 Extra Parking Space in Car Park
Please select if you require an extra parking space for an additional vehicle (Car, Jeep, Motorbike, Small Campervan. No Motorhomes or Caravans please)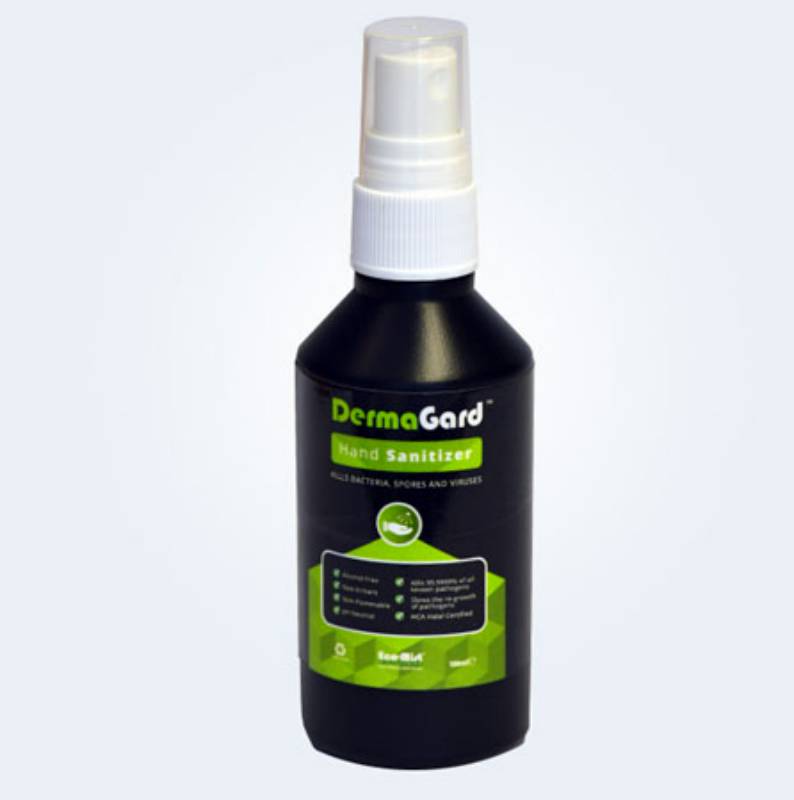 DermaGard (TM) Hand Sanitiser 100ml
DermaGard Hand Sanitiser by Eco-Mist Biotechnics based on the same formulation as TriBioSan used to sanitise the campsite and is effective against all pathogen types including bacteria, mycobacteria, viruses, spores, yeasts, moulds and fungi.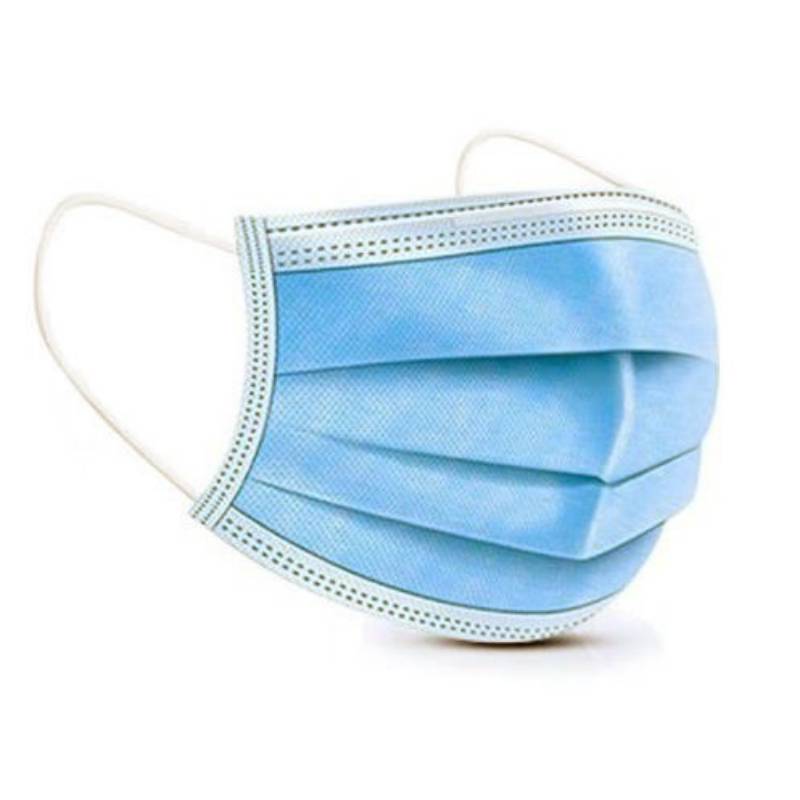 Disposable Face Mask
Covid-19 PPE available for campers who have not brought their own. Please note face coverings must be worn in enclosed areas where appropriate, such as toilets. 
Site Reviews
Add Your Review
Rated ★★★★★ over 21 reviews
Clean, Well Maintained and Great Hub
I pitched up for 4 night to go to Loch Lomond, Aberfoyle and Callander. It was a great hub to go and see The Devils Pit, Rivers, Waterfalls, Lakes, Forests and Wildlife. So much to see and all accessible from to Drymen Village, just over a mile away. The scenery at the camp is really nice too. There is a small bird that visits pitch 23/24 everyday for a feed. If your there go and visit him/her. Looking at booking for next year.
Clean, very well laid out
Loved this campsite - Jill who organised the check in was great and provided lots of tips and advice about the local area. The place was spotless throughout with very good COVID measures in place. There was a very relaxed, friendly atmosphere in the small-sized tent area. I definitely plan to stay here again. The only downside was some of the other guests ignoring the Covid guidance.
Great site in a beautiful location
Highly recommend this site. Host was really friendly and helpful. The facilities were excellent and regularly cleaned. The setting is stunning with an easy walk into Drymen. All made for a relaxing couple of days.
Idyllic setting natural feel
Facilities were well laid out, cleaned often. We were met on arrival and Covid rules etc explained to us and personally direct to our site. Site management was very pleasant and helpful. We had plenty of room for our camper and awning with good space between campers. We were a short walk away from the lovely village of Drymen with great pubs and places to eat. We were looking for a relaxing weekend and this site hit the mark. The plus was the beautiful countryside.
Relaxed site, lovely setting
We found this a really relaxed site in a lovely setting, it's not too institutional and is also a small site which we liked. We had booked a regular pitch for a 4 man tent but it turns out that we have a 'large' 4 man tent so they moved us up to one of the bigger pitches no problem - much more space and a better outlook so I'd recommend this for families. Kids were happy with the on site phone charging and pizza delivery options. And it's a beautiful setting.
See all reviews at Drymen Camping
Location
Drymen Camping is located at Gartness Road, Drymen, By Loch Lomond, Stirlingshire G63 0DN
Getting There
The campsite is a 30-minute drive from Stirling. Take the A811 west for 20 miles and then look out for a turning towards Gartness. The site is along the old Gartness Road and is signposted.
There is no direct public transport to the site, though trains run from Glasgow Queen Street to Balloch Railway Station from where you can connect with the 309, run buy Garelochead Minibuses & Coaches (01436 810200) to Drymen village square.