Book campsites near Cashel Camping
Available:
12 Pitches
10 Pods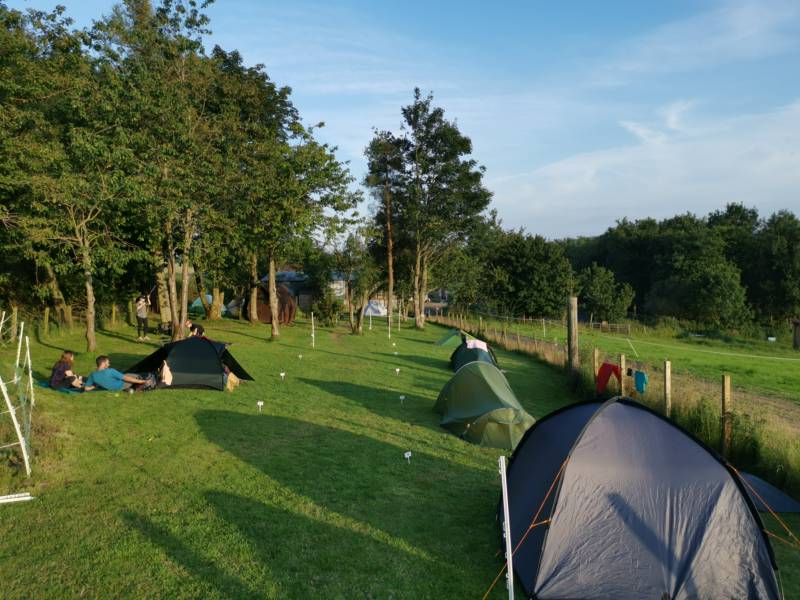 Campsites in Stirlingshire
Campsites in Central Scotland
Available:
30 Pitches
2 Pods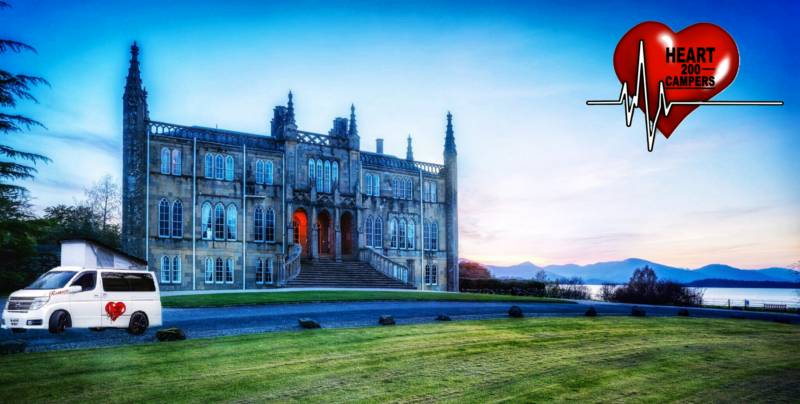 Holidays in Stirlingshire
Holidays in Central Scotland
Pitch on the banks of Loch Lomond, Britain's longest stretch of fresh water (23 miles in case you're wondering!)
The 'bonnie banks' of Loch Lomond have been Scotland's rural retreat for many a year. Teeming with dramatic hills, serene lochs and the freshest of fresh air, the region's popularity shows no sign of dwindling – and rightly so. Activities for the lively are bountiful, as are interesting places to try some traditional food, knock back a dram of whisky, or experience one of Scotland's standout strolls, along the West Highland Way. Located right on the peaceful shores of Loch Lomond is Cashel, a welcoming, harmonious campsite with one hell of a view.
Cashel is vast, but despite having over 160 camping spaces, it's not hard to find a pitch with unobstructed loch views, although to guarantee this we suggest you book a premier pitch. The onsite facilities cover most needs and are clean, well maintained, and include one of the strongest showers you're ever likely to encounter whilst camping! There's also a small shop which sells all the things you may have forgotten (groceries and camping essentials), whilst the onsite takeaway provides campers with a much needed pre-hike caffeine boost.
Loch Lomond (Britain's largest freshwater lake) was recognised back in 2002, when it became the focal point of the Loch Lomond & the Trossachs National Park, the country's very first national park. Scotland's second most famous loch (after Ness of course!) extends from Balloch in the south up to Killin, and Callander west to the dense forests of Cowal. Ben Lomond is the most popular mountain for hill walking in the area. Superb views across rolling hills and tranquil water are your reward for the effort required to reach the summit.
"So, any negatives?" we hear you enquire. Well, touring caravans, motor homes and trailer tents are all welcomed at Cashel, a fact that may raise a few eyebrows in the traditional camping community. But as you pitch next to the beautiful, lush surroundings of Loch Lomond and the Queen Elizabeth Forest Park, you soon realise that despite initial worries, Cashel is most definitely a cool place to camp.
Details
Facilities
Flushing toilets, showers, family shower room, washbasins, electric shaving sockets, chemical disposal point, laundry and drinking water taps. Shop which offers takeaway coffee and provides essentials for campers, dishwashing facilities, children's play area and separate disabled facilities.
Suitable For
Tents, caravans, motorhomes, trailer tents and dogs – yes.

Nearby
Loch Lomond Shores (01389 751031) is approximately a 30 minute drive away, where you can shop, eat and play. Take in the beautiful surroundings whilst enjoying an array of leisure and shopping destinations, or enjoy the stunning views of Ben Lomond from your own canoe, kayak or pedal boat. Loch Lomond Sea Aquarium (01389 721500) allows you to get up close to many endangered sea creatures that have been rescued (but can't be released back into the wild), or are part of the conservation project at the centre. If you are a keen golfer you will have heard of Buchanan Castle Golf Club (01360 660307), a world class Scottish course nestled in the foothills of the Scottish Highlands, close to Loch Lomond and the picturesque village of Drymen. The golf club is set within the historic Buchanan Castle Estate and is a 10 minute drive from Cashel.

Food & Drink
The Clachan Inn (01360 660824) is the oldest registered licensed pub in Scotland, and lies 8 miles away in the pretty village of Drymen. Offering delicious lunch and dinner menus in both the bar and restaurant, the Clachan Inn provides a warm welcome after a busy day. Located in Balmaha, The Oak Tree Inn (01360 870357), 3 miles from site, serves traditional Scottish dishes and unique delicacies including Arctic Charr. Daily seasonal specials are popular in the bar area; snacks, bar meals, tea and coffee are also served. The Princess Rose (01389 755873) in Balloch, is a seafood and Cantonese restaurant offering a comprehensive menu and extensive wine list.
Open
1st April – 18th October 2021
Location
Contact Cashel Camping, Cashel Campsite, Loch Lomond, Rowardennan, Dunbartonshire, G63 0AW
Getting There
From the South: take the M8 to Glasgow and follow signs for Greenock. Take junction 30 on to the M898 Erskin bridge, follow signs for the A82 Dunbarton,Loch Lomand, Trossachs. At the 4th roundabout (Balloch) follow the A811 for Stirling. At Drymen take the B837 to Balmaha Rowardennan. Cashel is situated on the left 3 miles after Balmaha.
From the North West: take the A82 South from Crianlarich through Tarbut towards Alexandria. At the roundabout take the A811 towards Stirling. At Drymen take the B837 to Balmaha Rowardennan. Cashel is situated on the left 3 miles after Balmaha.
From the East and North East: take the M9 to Stirling junction 10, follow signs for the A811 Erskin Bridge into Drymen. At Drymen take the B837 to Balmaha Rowardennan. Cashel is situated on the left 3 miles after Balmaha.
Trains leave from Glasgow Queen Street Station to Balloch every half hour and the journey time is 30 minutes. Balloch is the end of the line. At Balloch change to the bus (309) there is also a bus from Glasgow Buchanan Street to Drymen.
Reviews
Add Your Review
Rated ★★★★★ over 4 reviews
Perfect!
  Location: out of this wordl!
Price: affordable
Facilities: great
Well, the location of this site is the best I have known. We luckily had a pitch right on the banks of the shore, eek! On arrival I did an inner squeal at the sight.... the gentle ripples on the loch in the afternoon sunshine, snow capped peaks of Ben Lomomd in the distance. Wow!
The staff are new and man a very well stocked shop and little bakery. They are friendly and maintain the ample facilities very well. 
We travel as a family in our vintage van and found the site popular with other families. It was generally quiet as everyone settled down in the evening. 
The area is also great for water sports and walking/ hiking. 
My only regret for this part of our trip around Scotland is that we didn't stay longer! Make sure you leave a good few days or a week to really enjoy the loch and surrounding area.
Stunning
When researching where to go in Scotland we were keen to find a lovely place near the water to use as a base to explore the surrounding area. But this place is so stunning we cancelled our plans for the first day as we didn't want to leave.  We sat by our pitch at the edge of the loch and watched the most beautiful sunset.  Idyllic. And when were dozing off that night we could hear two owls. 
The facilities are great. Getting here - be prepared for a very steep turn on the road to the site. And it's not a road we'd like to cycle so we drove when we visited the nearby villages. 
However, this is a very special place capturing Scotland at its best. Can't wait to go back. 
Gorgeous!
A fantastic campsite that has everything you could want in nature. We had trees behind our tent, a stream running past us and the beach just a few steps away - perfect! Well maintained facilities and friendly staff. We will definitely go back again, lots of great walks around too.
Beautiful place to camp
We stayed at Cashel while the bluebells were out- early May usually- and although there aren't many bluebells on the site it makes driving a pleasure with bright flashes of blue-purple along the roadsides by the loch.
It is a remarkably calm and quiet site. We found plenty to do despite it bring quite remote- there is a nature reserve opposite the site entrance with short walks and lots of wild flowers and wildlife. There's a whisky distillery a few miles away (you pass it as you drive north towards Loch Lomond) and having a guided tour kept even the kids amused one wet day. 
Best of all was the boat to Luss across the loch- it's a short drive to the nearest village to catch the boat and Luss is a very pretty place to wander round indeed. 
We had just invested in an inflatable canoe and Cashel campsite was the perfect place to try it out, with its shallow water and gently sloping access to the loch.
All in all, a great site for those wanting a quiet break.