Small Batch Campsite
Little Stretton, Church Stretton, Shropshire SY6 6PW










Fall out your tent and start walking
For the past 500 million years, the area now known as Shropshire has had it tough. It's been pushed south towards the Antarctic, spat out the earth's crust, it has sunk under the sea, reinvented itself as a coral reef, spent time near the sub-tropical equator and finally settled in its most recent location, along a fairly quiet fault line. The upshot of all this geographical to-ing and fro-ing is a fantastically varied landscape; and you'll experience this first hand at Small Batch campsite.
A huge number of activities are available to get you acquainted with this hotbed of geological activity. Hang-gliding from Longmynd peak gives you a chance to see it all from a unique vantage point, as does paragliding, cycling and even playing a round of golf. And then there's the Longmynd hike. Every year at the beginning of October, a smallish group of extreme hikers takes to the Shropshire hills to attempt a crazy, boot-wearying 50-mile hike. The challenge is to leg it up (and down) eight of the region's summits in under 24 hours.
If this level of energy-sapping activity is not what you signed up for, there are plenty of far more sedate walks in this designated Area of Outstanding Natural Beauty. One of these conveniently starts from the charming Small Batch campsite nestled at the base of Longmynd. It's a less arduous seven-mile round trip that conveniently deposits you in the local Green Dragon pub a mere four hours later and within spitting distance of your tent.
This tranquil riverside site is perfect for walkers and twitchers alike. It is a small, secluded site, which has its advantages but it can mean you're a bit close to your neighbours when it's full. There also seem to be an awful lot of rules, which can feel a bit unnecessary and overbearing. The upside is that it's been in the current Prince family for 43 years, enough time to gather a wealth of knowledge about the various routes up the Longmynd and other ridges. If the friendly owners can't help you then try the town's Information Centre. They have a supply of maps that will inspire you to pull on the socks, tighten those bootlaces and start walking.
Alternatively, the various routes of the Shropshire Hills Shuttle could be your answer. It takes you up hill and down dale via some jaw-dropping views, and requires no more energy than pushing the shutter button on your camera. And if eating and drinking the local grub sounds more your sort of thing then come in July for the town's annual cake and ale trail.
Whether you like your holiday fast-paced and activity laden or charmingly chilled out, it's up to you how much moving around you do. There is enough activity here to warrant another shift in the earth's crust – but it's unlikely to happen again for another million years or so.
Gallery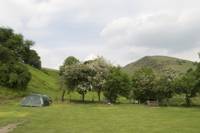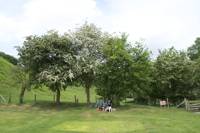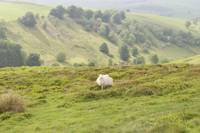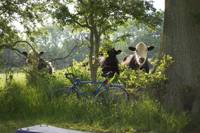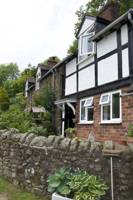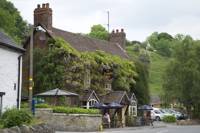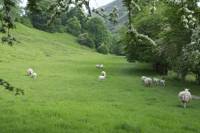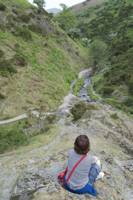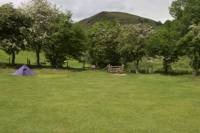 Reviews
Add Your Review
This lovely, well cared for campsite, caters for our needs as walkers
We've visited small batch three times & on each occasion we've walked in different directions. Management are very welcoming. Look forward to camping in 2019
Great choice for a spur of the moment stopover....
Fantastic campsite with stunning views, great walking, full facilities and exceptionally friendly hosts. Nice little touches as well, rubber mats to stop you stepping straight from damp grass into your van/tent, washing up liquid next to the sinks etc. Really cannot find any fault with this site at all and the dog was in Seventh Heaven with the sheep in the adjacent field. Must have been OK as we are planning on going back in a couple of weeks
I love this site
Ssssh! Don't tell everyone. This is a little gem. A very traditional campsite where you can forget the world if you want to, there's also plenty to do if you don't. I found the site by accident and so glad I did. We've been back 4 times since and hope to go again later this year. Pam and Oscar the owners are great and can't do enough for you.
Perfect
I camped here for one night with my 3 year old son. The site is perfect for outdoor kids with a stream and plenty of excellent walking direct from the campsite itself. All of the facilities were clean and the washing area was great. The nearby pubs are excellent if required and Oscar and Pam are friendly and helpful. Absolute bargain at £10 for two-man tent and car.
Ideal for beginners and seasoned campaigners alike in the much underrated Shropshire Hills - go for it :)
Pete Gale

Perfect Location
Small Batch is perfectly located for walking with three paths up into the Long Mynd directly from the site.  We only have a small tent so found that the pitch size was ample big enough for us and our car, if you have a giant size tent you might not think so.  The facilities are really good, they are very clean and always had hot water.  During the week the site only had half a dozen occupants meaning there was never a problem to use the facilities, the site filled up a lot at the weekend, it did feel quite full at that point.  We would happily go back and use this campsite again.
August Bank Holiday
Stayed here with my family (party of 15) over the August Bank Holiday weekend and had an excellent time. The two pubs close to the campsite are easily within walking distance and both have decent food and beer on offer. The campsite itself is good with good walks in all directions. Overall a very nice weekend was had by all!

Smallbatch Campsite
Found this great midweek for camping, although expensive at £12 a night for just myself with no electric hookup. Great views, but very basic washing facilities considering the price. Anyone who hates spiders, don't look up.... there are cobwebs everywhere in the washroom! I went  September 2013, just before they shut for the season. Had a good time until Friday, then came back from my walk on the Longmynd to find my little tent surrounded by huge caravans, blotting out the view entirely. The caravan next door had its awning practically over my tent, and right over the mains water tap,  so I had to say 'excuse me' just to get my water bottle filled. Rather uncomfortable and embarrassing. Not entirely sure this a campsite, the owners are friendly but I think they are more interested in the motorhome/caravan club, not campers.
Response from Small Batch Campsite
Thank you very much for taking the time to give feedback on your experience of staying with us. Its very important to us - I can assure you. I'd like to respond to your comments if you don't mind. Firstly, we're so glad you enjoyed the stunning views of South Shropshire and that you found it a friendly environment! We aim to please - as we have always done since the site opened in 1928! The rate per night for single occupancy in a two–birth tent is £10.00, not £12.00. A full list of rates are available on our website. We do have electric hook-ups which are all around the sight if required at additional charge.
Obviously if you were here mid-week after the schools had gone back you would have been very spoilt and had lots of space but at weekends we do get a lot busier. We do have strict limits on the numbers of plots we have and always try to make sure we have a good balance of the type of pitches we have around the site. We have run this site for the last 40 years and tents have always been very important to us so please don't think for one minute that we have a preference to caravans/camper vans over tents. We want to share our beautiful piece of countryside with all types of outdoor camping and caravan set-ups. There are 4 water points around the site to chose from if you find one that not accessible to you at that time. 
With regards to the toilets and wash up areas - the toilet block is over over 400 years old but has recently been refurbished to a very high standard whilst maintaining a natural country feel. With old buildings come the odd spider or two but be assured – they are just as friendly as the owners! Non of us bite!! :-) We get fabulous feed back about our washing facilities. Yes they are basic but how fantastic to be able to wash in the big outdoors with the most amazing views!
Once again, thank you for your feedback and we hope to see you again soon.
Small Batch Campsite
Great site - yes the loos and shower are basic but they are clean and hot water is in ample supply at all times. The pot wash is outside but when you have the stunning views and heady scent of sweet peas from the over hanging garden who is going to complain. The sheep are possibly the loudest in the country and they dont seem to sleep so for a decent nights kip ear plugs are advised. The owners are lovely and very approachable - ours was a large family group and they made every effort to make sure we were all pitched together but with enough space and the little stream running along the edge is just perfect for building damns and having duck races. We were there for the first weekend of the school hols and to be honest it was very busy and I suspect if you weren't part of a large group it could feel a bit cramped at the hight of the season, there is also a well used footpath through the site and if you are camped as we were by the style this did mean a steady troop of people and dogs (and not all were good at picking up!) The rules are the basic common sense ones and certainly non that caused us issues infact the only issue we really had was that while we were taking down our tents others were demanding we moved faster even though we were well within the leaving time and they were far earlier than the 12pm pitching time - so at busy periods be aware that you may have someone breathing down your neck Would we come again? With out a doubt although maybe in low season rather than high - this is a little gem set in stunning countryside with great walks and places to explore, good pubs on the doorstep and good if basic amenities
Best Price Guarantee, with no fees
Instant booking confirmation
Trusted for over 10 years
A chance to win £50 of Cool Camping vouchers!
Book campsites near Small Batch Campsite