Longthorns Farm
Longthorns, Wareham, Dorset BH20 6HH












Life here is wonderfully simple; there's a relaxed, 'pitch where you like' approach on the sites large camping field, surrounded by lush woodlands.
As you awake to the to the morning call of a chimpanzee or the screeching of golden-cheeked gibbons, you'd be forgiven for believing that you've woken up in some tropical South American rainforest. And as you unzip your tent, locking eyes upon your friendly neighbours – a pack of woolly alpacas – you're now convinced you're a million miles from home. Peru? Bolivia? Ecuador? In fact, you're at Longthorns Farm, a relaxed 'back to nature' type of campsite close to Dorset's glorious Jurassic coastline. And with so many sights and activities right on your doorstep, Longthorns is a great choice for those seeking a change of scenery. That's assuming you don't live next door to a family of golden-cheeked gibbons.
Life at Longthorns is wonderfully simple; there's a relaxed, 'pitch where you like' approach on the site's large, well-maintained camping field, which is surrounded by fencing and lush woodland. For those seeking a touch of luxury, there's four tipis, furnished in a luxurious way with futon beds, candles, cushions and other decorative items. Or, take yourself back to the days when shepherds lived in their huts amongst basic furnishings, and had a potbelly stove to cook and keep warm. Longthorn's four uncluttered shepherd's huts (which are open all year round) allows guests to experience cooking in the great outdoors, with a Dutch oven which hangs over your very own fire pit – perfect for sizzling those locally-sourced sausages you bought from the farm's honesty shop.
Not only can you stroll directly into Monkey World from Longthorns Farm to meet your noisy neighbours, you're also perfectly positioned to access the famous Jurassic Coast. This remarkable stretch of crumbling coastline along the county's southern tip is home to many of England's most important fossil discoveries. Lyme Regis is a must for fledgling ammonite hunters, but to sample the classic British seaside, head to the coastal resorts of Weymouth (15 miles west) and Bournemouth (20 miles east), where vacationists have been strolling along the promenades for more than a century.
And after a busy day exploring Dorset's many hidden treasures, guests can relax and toast marshmallows over the embers of a fire pit, whilst taking in that relaxed, "back to nature" atmosphere. Welcoming owners, Sally and Mark, arrived at Longthorns Farm fully aware of what a magical spot this is in ecological terms and were desperate to keep it that way, whilst still offering the functional facilities that makes camping comfortable. And we, for one, think they've succeeded.

Gallery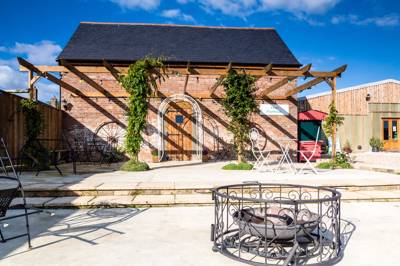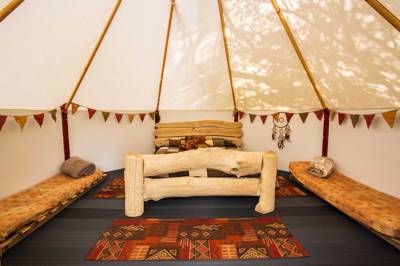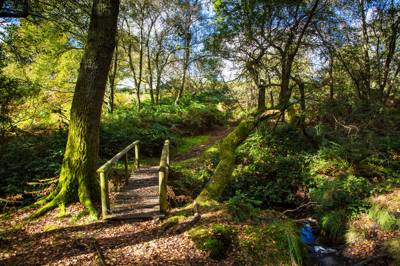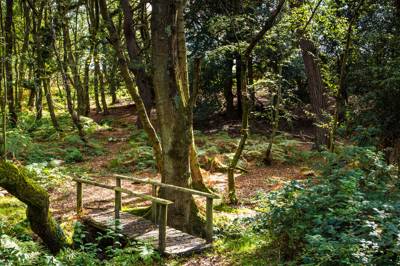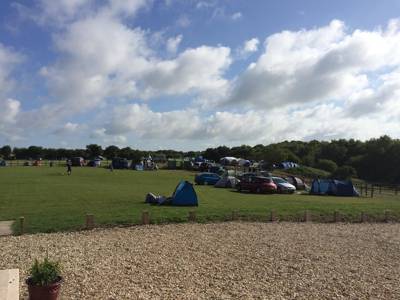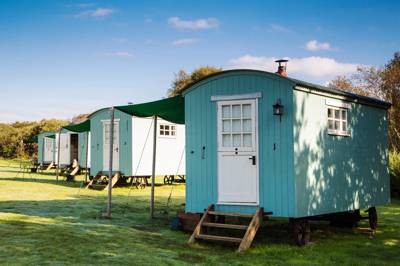 The Owner Says
Welcome to Longthorns Farm – a small working alpaca and cattle farm that's the perfect camping base for exploring the stunning Dorset countryside. Longthorns offers a relaxed atmosphere, with no regimented pitches, night time campfires, and excellent stargazing. Dogs are also welcome. For those looking to travel light, we also offer glamping in the form of our unique TipeeCo's as well as lovely traditional shepherds huts. We are well situated to access the famous Jurassic Coast, with many attractions close by, including the famous Corfe Castle, Swanage Railway, and our neighbours Monkey World. There's a whole host of activities to enjoy in the nearby, including walking, cycling, riverboat trips, not to mention of course the miles of pristine beaches Dorset has to offer.
Reviews
Sign up or sign in to leave your review of Longthorns Farm
Lovely site, shame about the tanks
Our family stayed in a tipi at Longthorn's Farm this August 2015. It is a lovely site, and the people were really friendly and welcoming. My neices loved walking the alpacas and access to Monkey World is very easy. The shop is also well stocked and the facilities were clean and bright. However, there is a clay pigeon shooting place close by, so our days were punctuated by the constant sound of shotguns, whilst Thursday evening is a time for military tank manouevres which were quite frightening for one of the children as she doesn't like the sound of fireworks and this sound was very similar.

If you only stay at one campsite this year...
Longthornes is a fantastic site that should serve as a benchmark to how family camping should be done.  The alpacas are great fun and the staff are so accommodating for those wishing to take them for a walk in the evening.  The pitches are spacious, flat and well kept with the opportunity to hang over a fence and talk to the cows or horse.  The shop is well stocked with actual food rather than the standard cupasoup and soap,but the most impressive aspect is the shower and toilet block.  Light, airy and clean; i cant tell you about the ladies, but the gents was immaculate.  No drafty concrete blocks last painted some time before the war, no dubious stains up the walls and no need to wear a bio-hazard suit, showers are superb not like other sites where you need to go back in time to the 50s to keep popping tokens in a meter to get another 30 seconds dribble of lukewarm water.  Prices are very reasonable and put other 'cool' campsites to shame, there really is no excuse for a toilet block better suited to the ritual slaughter of cattle any more and Longthornes proves it.
our favourite camp site by a mile!
I can't say enough nice things about this site, excellent location, excellent facilities and lovely people ... we love it so much we had our wedding reception there!
A peaceful slice of rural Dorset
We spent three nights a Longthorns Farm over Easter 2014. The site sits beautifully in a wooded valley near Bovington. At the centre is a working farm that sets the tone for the site. 
Laid back, there are a variety of animals including chickens, sheep, horses and alpacas that are popular with the children. The site had a few rules, to keep things civilised (dogs on leads at all times etc) but not too many to feel over-burdened.
At the time we stayed the toilets and showers were in temporary accommodation as a new shower and toilet block was under construction. When this is built it will improve the experience in this regard greatly and make Longthorns Farm a real camper's delight.
The kids loved the animals and the woodland walk through the valley. There is a gliding club in the field next door which provided further entertainment as gliders regularly came into land over the site. 
A superb location, less than 30 mins drive from Swanage, Kimmeridge, Durdle Door, Lulworth Cove etc. 
A lovely little Easter holiday.
Brilliant camp site
Hello My daughter and i stayed here last year , I saw the site advertise thou Monkey world site next door, I have to say its brilliant place every think is there for you , toilets clean ,showers hot, Freezers for blocks and fridge for food, and the best people ever so helpful and very good value . I prebooked for this year before we left lol . So much to do close at hand to , So looking forward to returning x
Best Price Guarantee, with no fees
Instant booking confirmation
Trusted for 10 years
Chance to win camping goodies in our regular competitions!