Graston Copse
Graston Copse Holiday Park, Burton Bradstock, Dorset, DT6 4QP
















What's that – Cool Camping endorsing a holiday park? Whoah, chill-out camping fans. Before you snap your tent poles in protest, hear us out. Sure this site is part of the West Dorset Leisure Holidays empire, but Graston Copse is bona fide traditional camping with all the first-rate facilities you would expect from such a well-oiled machine. Yes, caravans are permitted, but they're an unobtrusive 100 metres from the camping field, with a 4-metre-high hedge partitioning the view. Still with us? We thought as much. 
Tucked away down a single-track country road, this riverside campsite is a peaceful retreat in the heart of the south-west Dorset countryside. Upon arrival, you instantly realise just how fantastically spacious Graston Copse's 5-acre meadow really is. Generously sized pitches are nicely marked out with enough room to fit a large family tent and car. There's also ample room space to sit out and soak up the rays. 
A stroll across the site is a revelation. The onsite nature-trail is a lovely little walk, with woodpeckers, watervoles, and kingfishers to keep you company along the way.
The surrounding area is simply stunning. The glorious sweep of the Jurassic Coast, (England's first natural World Heritage Site) provides the eye-candy and is the perfect setting for all types of seaside fun. Whether you're a paddler, sailor, amateur angler, or sun-tan fan, this place genuinely has something for all. 
The site is also excellently located for exploring the South West Coast Path and enjoying the stunning, picturesque views across Lyme Bay.
Whilst you relax in the shade of Graston Copse's shady trees, amble around its surrounding countryside, or enjoy a full-flavoured pint in the local pub, you can congratulate yourself on picking such a likeable, charming campsite.
Gallery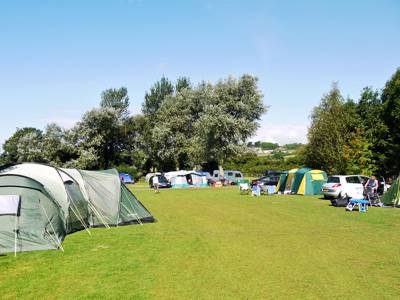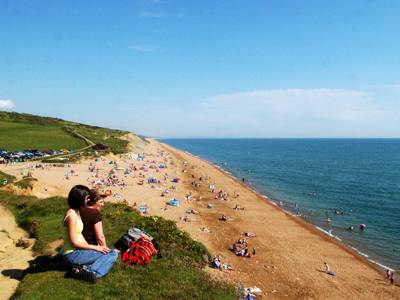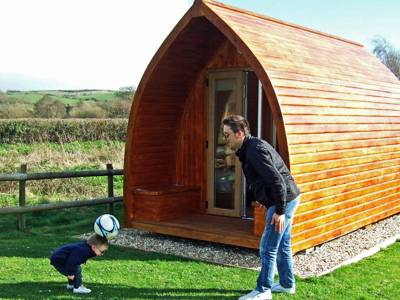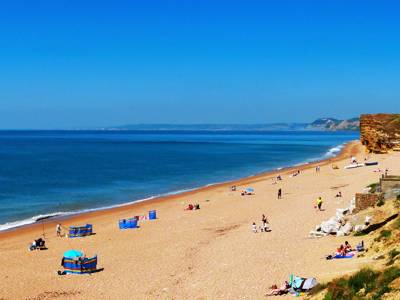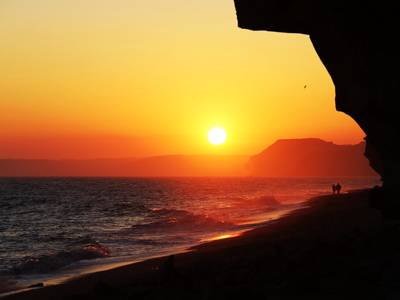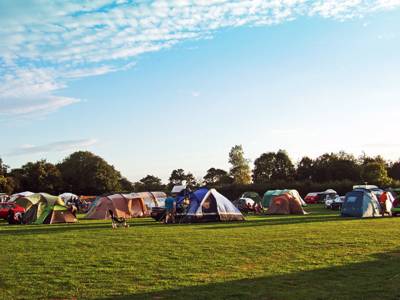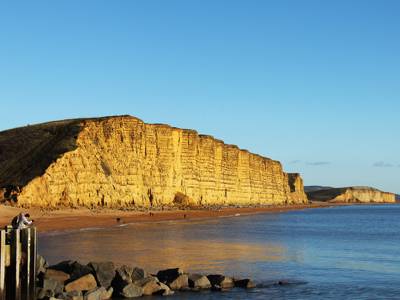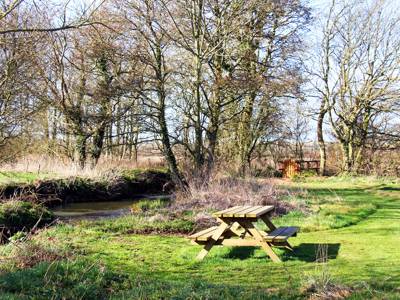 Reviews
Sign up or sign in to leave your review of Graston Copse
Disapointing
Big square open site to camp in that resembled a secondary school playing field. Disappointing but the village is lovely and the beach is great.
Beautiful but shower block needs updating
My husband and I spent 4 nights here in May. We were concerned about camping on a holiday park and there were lots of static caravans, but as this site says when you get into the camping field it's flat, with a river walk and a big hedge blocking the view of the park. Very peaceful and beautiful. There isn't a shop on the site, the nearest decent shop is about 5 miles away apart dorm a Tiny spar in burton brad stock. We had a rainy week and unfortunately the shower block became really muddy, there were no mops (which I've seen provided at other sites) or those wooden racks to stand on in the cubicle so you don't have to stand in mud, not fun! The showers were the type you had to push a button every 10 seconds to keep it going but there was always a pause between each flow, it was lovely and hot though. The site was not very full and overall there were 7 or 8 showers in total, 2 of which were unisex and half open to the elements, as was the washing up area- I think it must get hideously busy in the summer. The local village is gorgeous and only a 10 min walk away with 2 lovely pubs, Hive beach and cafe are a similar distance and both amazing. Overall a lovely site and area but shower block needs updating. 
Doesn't get much better than this!
I spent a week here last August with my Husband and 5 year old son and we can't wait to go back! The site is lovely and peaceful with large flat pitches, we had an electric hook up and the shower facilities we're fantastic and most importantly always clean. The short walks around the site are perfect for an after dinner stroll and the folks in the office very pleasent and helpful. It's a little off the beaten track, which suited is, and it's in an ideal location for exploring the Dorset coastline. Hive Beach which is really close by is just gorgeous and I can recommend the restaurant there too. All in all a fab place to stay!!
Beautiful Dorset
Spent two nights here in early July, we wanted peace and quiet and that was exactly what we got! Loved the site and location and only wished we could've stayed longer!
Although primarily for private caravans the camping field is tucked away behind a huge hedge so sitting in your tent, you forget they're there. The facilities are lovely and very clean, my only gripe would be having to walk through all the static caravans to get to them.
Graston Copse
Fantastic site, beautiful location. Will no doubt pay another visit next year!!
Best Price Guarantee, with no fees
Instant booking confirmation
Trusted for 10 years
Chance to win camping goodies in our regular competitions!