Tresseck
Hoarwithy, Herefordshire HR2 6QJ






Watching the river go by (and the array of wildlife and floating or capsizing vessels on it). A horizontally laid-back atmosphere, with open fires.
Once discovered, always a fan, it seems, since this site has plenty of campers who come back again and again. They love the 'no delusions of grandeur' vibe. It's a field by some water. But what water. Whether it's messing about in boats, splashing, paddling or just admiring this great expanse of river, the Wye will quickly have you hooked, like one of the local salmon on a fisherman's rod. 
Everyone rubs along nicely here – from couples holed up in cosy two-man ridges, to groups of families in their domes, to the ever-present canoeists making the most of the landing site by the tiny beach. Human traffic eases off during the day as campers paddle, wander or drive off to follow their respective pursuits. 
But by four-ish most are back in the fold again, relishing the relaxed environment. Watery tales are swapped and blistered fingers patched up. 
With a family-friendly pub by the gate and two more close by, what's not to like? 
Whatever time you choose to climb into your sleeping bag, you can be assured that you'll fall asleep to the crackle of open fires, the swishing of water in the reeds, the cough of a sheep and laughter from the pub garden. Quite a lullabye!
Gallery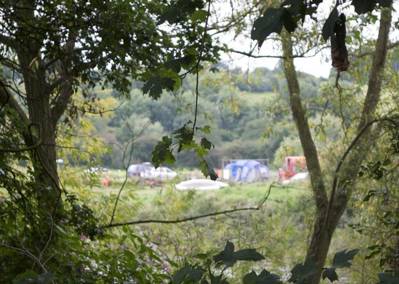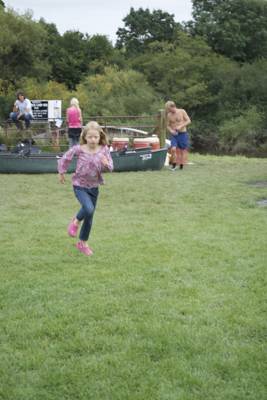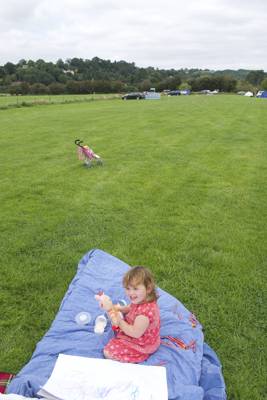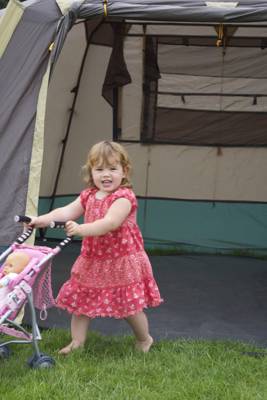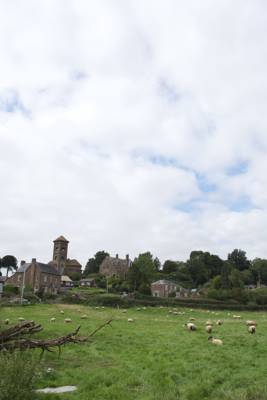 Reviews
Sign up or sign in to leave your review of Tresseck
Tresseck
I have just spent a weekend at this campsite with my friend and two year old daughter. The surroundings are lovely and then villiage italian church is amazing and def worth a visit. The campite itself is very basic and the tents are fairly close together although noise wasn't a problem at all. What really put me off was the portaloos, not only are they ugly, the smell of their chemicals was too much. However they are kept clean, so no complaints there. I drank some water from the taps and it was heavily clorinated and tasted horrible. I wouldn't be in a rush to go back, it was nice but not outstanding in any way. The river is beautiful but there are signs to say you mustn't swim in it.
Tresseck
Stunning location on the river bank, great for paddling & swimming.
Lovely big fields, places for campfires, portaloos cleaned regularly, pub nearby, great site.
I have been twice now though & both times been disturbed by large groups making lots of noise late at night which really spoils such a lovely site. I want to return, but am cautious having been bitten twice.
Best Price Guarantee, with no fees
Instant booking confirmation
Trusted for 10 years
Chance to win camping goodies in our regular competitions!