Family friendly camping with views of Dartmoor and easy access to the treasures it holds
Feeling a bit hemmed in? Then take a trip to the ancient, fascinating landscape of Dartmoor, one of England's great breathing spaces. With some of Europe's finest archaeological remains (including circles & stone rows), burial chambers and moss-covered boulders in woods of twisted trees, a visit here feels like falling into a chapter of Tolkien's Lord of the Rings. Set amongst a sheltered valley in Dartmoor's favoured south-west edge, Langstone Manor is an idyllic camping escape, perfect for those wanting to discover the brooding, windswept wilds of the adjacent moorland.
There's a relaxed, peaceful atmosphere here, with no long list of rules and regulations. Set in the grounds of a traditional country manor, the entrance to the site (through a field of mobile homes) can be slightly off-putting, however the camping fields are truly superb. Pitches in the Daffodil field are flat, predominantly terraced (to ensure a sense of seclusion), and offer panoramic views across the neighbouring moors. The facilities are of a high standard too. The toilet block is kept immaculately clean, with spacious, roomy showers, vanity basins and flushing toilets, whilst in cooler months the block is heated. There's also a separate bathroom (for a small charge), ideal if you're camping with the kids.
On a summer's day, Dartmoor is a postcard-maker's dream. Ponies wander fancy-free, sheep graze beside walking paths and the welcoming communities of Princetown, Widecombe-in-the-Moor, and petite Postbridge bustle along nicely with craft markets, small festivals and cosy pubs. It's this cinematic scenery that persuaded Steven Spielberg to film War Horse here, and Dartmoor also became the setting for Sir Arthur Conan Doyle's legendary crime novel, The Hound of the Baskervilles. When winter arrives and sleeting rain, howling winds and churning mists take over, you can see why Doyle choose this wonderfully eerie wilderness.
Many families bring bicycles to Langstone Manor so their offspring can tear along the purpose-built cycle ways, with The Granite Way and Drake's Trail providing spectacular, traffic free routes. If they're not doing that, guests can usually be found skinny-dipping in the nearby river, or swing merrily in the outdoor play area. As for everyone else? Well, they're just kicking back and enjoying that peaceful, relaxed atmosphere.
Gallery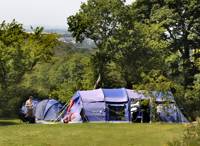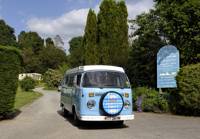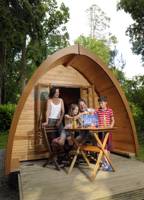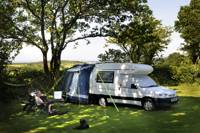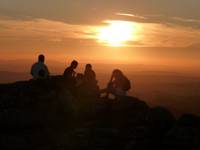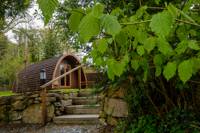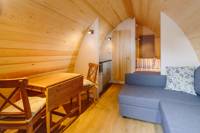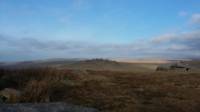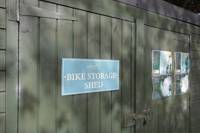 Video Tour
The Owner Says
Close to the town of Tavistock on Dartmoor National Park in a peaceful sheltered valley - we have camping pitches, camping pods, mega pods & a range of self-catering accommodation. Langstone Manor has a small bar serving evening meals.  
Reader Reviews
Add Your Review
Beautiful site with great variety of accommodation types
Very friendly and helpful staff, high standards of cleaning, pristine toilet and shower block, washing up and laundry facilities. Flat grass pitches for small or larger tents. Licensed reasonably priced restaurant bar on site. Footpath straight onto Dartmoor open access. I go every year with my hike tent and walking boots.
fantastic campsite in a beautiful part of Dartmoor
Very clean site and great facilities including very well organised showers which were nice and hot. We have stayed at Langstone Manor several times and love the laid back atmosphere and friendly service. The croissants and pain au chocolates are gorgeous. this is a fab location for accessing Dartmoor and even the walk from the back of the campsite to the Tor offers fabulous views. We will be back again next year. thank you Langstone
Fantastic location. Lovely site
We had a great stay. Very helpful staff from booking all the way to our visit. I forgot to bring our BBQ and we were loaned one which was great. Very clean shower rooms . I would love to go back there again.
No tent wrestling!
Stayed in one of the pods - 1st time camping for well over 30 years. The site was well laid out and the staff friendly and helpful. Facilities clean and well maintained. The Pod was clean, dry (!) and warm and plenty of floor space and headroom. An enjoyable re-introduction!
Fabulous girly get away At Langstone
Fantastic mega-pod. We had a girly getaway 24 hours of open air fun wonderful walks and scenery lovely campsite. Thoroughly recommend the megapod and Langstone campsite was welcoming well organised and in the perfect location for walks on Dartmoor. We had a bbq by our pod in the evening - a drink in the bar and a lovely cooked breakfast in the restaurant the next morning. Very clean comfortable and had everything you needed. A little bit of luxury camping! Thanks for the sunshine too!
First Time Campers
We arrived with a open mind and wasn't dissappointed at all , we booked in and were given a very warm welcome and showed us to our plot . the staff were on hand 24hrs if needed but we were left alone . The plot was on firm ground with electric provided for a small fee well worth it . The facilities Toilets, showers spot on 100% , clean tidy new and fresh , The manor itself is a friendly place to eat if you want too . Very enjoyable 4 nights stay.The site itself is set out in sections , from Caravans , Pods , then tents and vans mixed on different plots , it works and flows . The views are outstanding of The Dartmoor National Park . Great place to chill relax and forget everything .
the new experience is the quality of food ----brilliant
Having stayed with Jane and Dave at Langstone Manor over the last 17 years or more, they have constantly put time, effort and money into their hobby of maintaining a perfect place. Every year it seems to improve with either improved level camping pitches, more pods, new caravans, superb toilets childrens play areas, secluded areas, but this time it is the quality of the food. They have brought in a new dimension with the top quality food at realistic prices to be eaten in the new conservatory or main bar area. Well done Jane and Dave. The family and I will be visiting again in August.
Perfect location
Fantastic, clean and well appointed facilities with friendly, helpful staff. Dog friendly. We intended staying in our motorhome for a couple of nights, but loved it so much we ended up staying for 9 and we would have stayed longer but for family commitments. Would recommend this site to anyone and we will definitely return, sooner rather than later.
Excellent campsite
This campsite was a great find super dog friendly, right next to pew tor for walking, a 10min drive Tavistock and great facilities would definitely return again and would recommend to anyone.
Glorious respite
After being soaked to the skin for two nights, we arrived at Langstone Manor. We have visited this campsite a few times over the yearsand it has always been amazing. I don't use this term lightly but this place goes above and beyond to make your stay wonderful. We had ghastly eather and were in a tent, so the warm wlcome of food in the bar and games was a bonus, but what makes this really special are the people and the facilities. Long ago there was a cute pink toilet block for the ladies, which was very clean and better than every where else, but now there is a super clean, modern and spacious toilet block, with hot water on demand, large cubicles and eve a free hairdryer. There are washing up facilities as good as your own home and a laundry room. The price is very reasonable and our pitch was spacious and delightful. They even managed to put us in the spot we requested when booking. There is plenty of recycling and a real 'green' vibe here. the staff are lovely and there are no 'dos and don'ts'. What else can I say? Te only downside is that any campsite you ever go to after this will be a disappointment!

Faultless in every way
Really quite a find.. Having camped for 16+ years  this place was amazing exceptional and clean, very loved! Toilets and showers amazing,  grounds  amazing and if you havea. Dog they are very loved, dog shower dog parking very peaceful' very helpful owners all as I say faultless! Sure this site woud convert people who hate camping!! 
Calm and beautiful
My boyfriend and I stayed at Langstone Manor for two weeks in june 2014 and we had the best time. Of course it helped that we had 12 days of sunshine but other than that the campsite is just perfect. On arrival we requested a pitch in the shade and that was no problem. The site is right in the middle of Dartmoor nature and at night it can be really quiet which is great. The facilities are very new and clean with free showers. The other campers were nice. Mostly couples who liked nature and a bit of adventure. We were not too keen on a group of women who were having a party but their behaviour wasn't too bad and they didn't stay long. Finally the staff is friendly and the Jail Ale at the pub is very tasty!
Best Price Guarantee, with no fees
Instant booking confirmation
Trusted for over 10 years
A chance to win £50 of Cool Camping vouchers!
Book campsites near Langstone Manor
i
Campsites in Okehampton
Campsites in Devon
Campsites in South West England
Campsites in England
Available:
1 Pitch
2 Pods
1 Shepherd's hut
...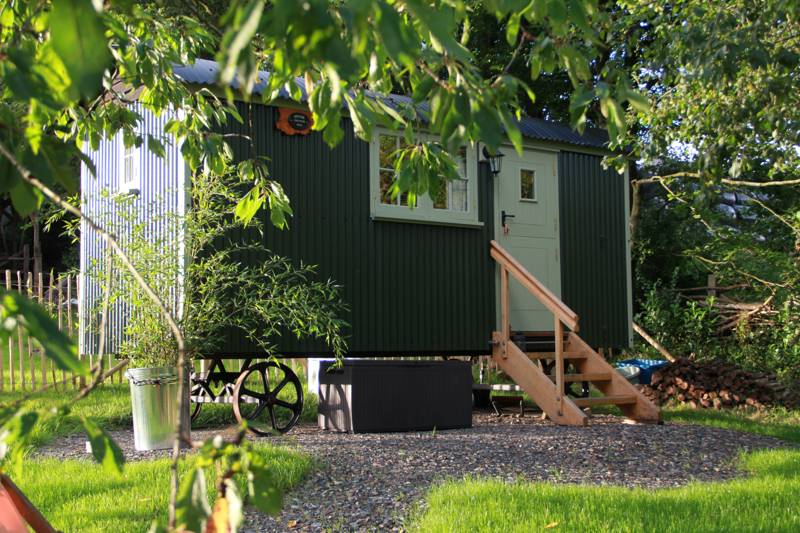 i
Glamping in Okehampton
Glamping in Devon
Glamping in South West England
Glamping in England
Available:
1 Shepherd's hut