Carefree camping and glamping in Devon with a nature-friendly setting and imaginative owners
It takes an imaginative eye to create a place as special as Hideaway Camping, a remote, aptly named 24-acre campsite at the end of a private track in rural Devon. What to you and I may appear a rag-taggle of interwoven branches and overgrown trees, to them was the prime setting for a fairy glade, with tiny fairy doors, secret grottos and an enticing, natural entrance woven out of living willows. A tall cluster of young birch trees? Why that should become a hammock garden, of course. And those rocks? Well, roll them out, winch them up and we have our very own miniature Stonehenge, a 'Hideaway Henge' around the campfire.
It's this synergy between the campsite owners' creative ideas and the varied wilderness of the setting that makes Hideaway such a perfect spot. Great mature trees encircle the field, nature trails snake among the forest and the pond is left serene, untouched and wild. At its heart, of course, is the large, flat camping meadow itself, with heaps of space for pitching your tent and for little ones to run wild. A covered cabin offers plenty of facilities – showers, proper loos, a shared kitchen area – and there's a rainy day space with books, board games and the like. Such things also inject an extra social element to the place. Children will have made friends for life here by the end of day one – even if some of them happen to be fairies.
The grass camping pitches are accompanied by a handful of quirky glamping options that continue the creative trend. There's currently a romantic wooden shepherd's hut and a gypsy caravan with an accompanying kitchen cabin and private compost loo. Coming soon are a classic American Airstream trailer that has been painstakingly restored over several years, and a pair of moulded 'calving igloos'; dome-shaped cocoons with a wood-burner, beds and soft furnishings inside. All have their own unique charm but share in the general vibe of the campsite – chilled out, carefree and campfire-friendly.
Should you make your way along the farm track and back to the outside world there's ample opportunity to discover the rest of Devon. A convenient A-road whips you south to Dartmoor, which is less than 10 minute's away by car, or, in the opposite direction, to Bude and the North Cornwall coast. And if the everyday hardships of ice-cream on the beach, walks in the moors and waterfall wandering in nearby Lydford Gorge leave you feeling run down, you can even return to massage therapies and herbal treatments back at camp. Who knew that the official home of relaxation was hidden down a half-mile lane in rural Devon?
Best Price Guarantee
Easy and Secure, with instant booking confirmation
Trusted for over 10 years
A chance to win a brand new Coleman tent!
Gallery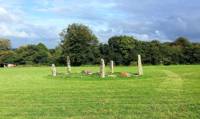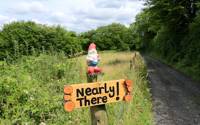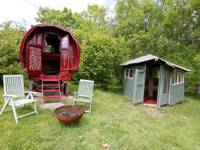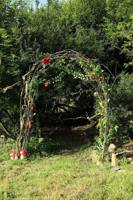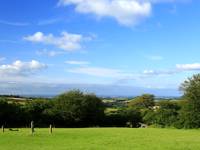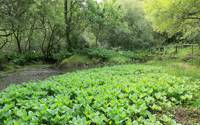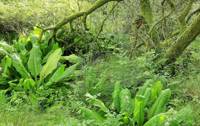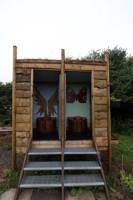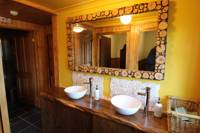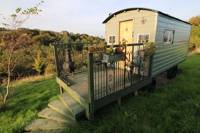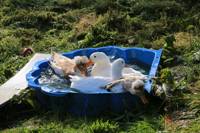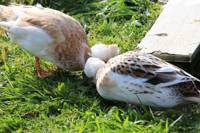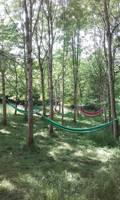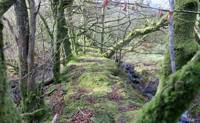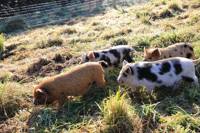 The Owner Says
A beautiful secluded campsite in Rural Devon on the edge of Dartmoor. Nestled within 24 aces of fields and woodland Hideaway offers camping and glamping, ideal for family holidays, group bookings and romantic geataways
Reader Reviews
Add Your Review
Beautiful campsite, great location
Peaceful, beautiful and friendly campsite with great accomodation (we stayed in one of the igloos).
A lovely cosy getaway
Me and two girl friends travelled from Somerset to stay in one of the igloos - iglula! It was so cosy with a fire inside and lots of warm fur blankets etc and a very comfortable double bunk! The igloo had everything we needed to a night stay and we didn't want to leave! We would definitely come back again! The only thing we would say that was slightly negative is the road on the drive down to the camp is very uneven and my car had a few unlucky scrapes in some rather deep potholes! Take your time driving in and you are welcomed by a lovely lady that takes you to your camp :)
Beautiful, Relaxing, and Child Friendly
Hideaway Campsite is fantastic. The owners are incredibly helpful and thoughtful. Massive thank you for helping us out so generously when we had car stress on the first day! The facilities are just what you need - hot showers, chill out games room for rainy days, flushing loos as well as compost loos, fridge/freezer and washing up area. The site itself is gorgeous and spacious, with lots of hidden treasures to explore (with the kids). The pitches are generous and give a feeling of privacy. Loved having a fire pit to ourselves for late night marshmallowing! The children had a blast running free, making friends, exploring the fairie glade, hanging out in hammocks and going on all those wonderful kinds of adventures that happen when there's no electricity and plenty of space to let the imagination run wild. We had such a lovely time we're already thinking of coming back next year and getting some more family to join us! Hannah
A beautiful setting
This is our second visit to hideaway and we loved it so much,the campsite is beautiful and children adored exploring the area and saying hello to the pigs each morning. The owners are very accommodating and really do think of everything.
Excellent site, great hosts. A wonderful place to get away from it all.
It would be difficult to find more welcoming and accommodating hosts, we felt like we were visiting old friends. A beautiful site hidden away in the heart of the countryside with a limited number of individual pitches which are well spaced meaning a degree of privacy whilst still maintaining a feeling of community. Each pitch has its own fire pit with logs, 'Mystical Fire' and marshmallows to toast available in the on site shop. Lots for children to see and explore on site including the Fairy Glade, a stream and pond and The Cabin well equipped for those wet days. A haven of peace, quiet and tranquillity, a great place to get away from it all and relax with camp fires and stargazing.
Lovely place
Lovely campsite, large group of us and were pleasantly greeted by the owners upon arrival and given a tour. The owners are lovely, and the campsite is gorgeous. We especially enjoyed the hammocks hidden in the trees. Lovely place, would definitely recommend.
A hidden beauty!
A hidden place of beauty. My husband and I had a great time relaxing in peace and tranquility with nature all around. A truly wonderful weekend away. We would have stayed longer but the children needed us!!! 😂
Amazing - camping at it's best
This is a real hidden gem - the owners are lovely, they have the perfect combination of being on hand, friendly, welcoming but also just allowing you to relax and unwind. Wonderful setting, beautiful location, great little touches (like the hidden hammocks, the woodland walk, fairy glade). Can't recommend highly enough, we're already booked again for this year :-)
Great Friendly Camping
Our family and friends stayed at Hideaway Camping last summer. It is a great secluded site with loads of room and no crowding. Ours kids could go and explore around the area which has surprises around every corner, including a pond with a fairy glade, hammocks for a quiet time in the woods, and walking routes. We stayed in our own tent but the shepherds huts, bell tents and huge Airstream look great for future visits, some of our group already booked their holiday there for this year. The owners were great with nothing being too much trouble and even laying on a central bonfire in the stone circle in the evenings, this was a great way to socialise and meet other campers. A superb campsite in a great location, Looking forward to our return trip this year!
Book campsites near Hideaway Camping