A huge family run campsite with a plethora of well kept facilities and an excellent North Devon locale
We know, we know, we said we wouldn't and we have. There is no denying that Stowford Farm Meadows has a certain holiday park vibe and with a whopping 700 pitches it certainly caters for anybody and everybody. Yet since the hedgerows were planted and the meadows first mown back in 1978, this family run-campsite has been striving to retain that smaller campsite feel. And with so much space to play with, the Rice family have certainly done a decent job. Don't expect a Tetris of intertwining guy ropes here; pitches are spacious, amenities are endless and with such a top location, Stowford can't help but tease a smile out of even the most hard-nosed traditional campers.
Divided into five fields, Stowford Farm Meadows manages to shroud its size by lines of trees or hedges and is reached via a long driveway that places it a mile from the nearest main road. The result is a distinctly rural feel and with many of the facilities housed in converted farm buildings, there's no maze of concrete building blocks to navigate your way round. Instead pitches are well-located amongst the meadows, all with electrical hook-ups, and have easy access to a central sanitary block in each field.
It's families and active campers who'll feel most at home here, with a wealth of things to keep you occupied. Wander back to the main entrance area where you'll find crazy golf, an indoor play area and the indoor heated swimming pool, or pick up a couple of golf clubs and enjoy the nine hole 'pitch and putt' course. The campsite is also adjacent to the farm's private riding stables. Guests can make the most of the expert tuition or, for the more experienced riders, take out a horse on the surrounding bridleways. Those happier to stay on two feet can head back past the pool and take the campsite's quiet footpath down into the wooded Bittadon Valley. No fewer than 70 acres of Stowford Farm's woodland has been set aside for conservation and in total there's well over three miles of paths and nature trails to enjoy. Beneath the leafy canopy of oak and larch that's home to a wealth of wildlife, this is a brilliant place to escape.
While the onsite bounty is a joy for those with tireless kids, it's the nearby surroundings that really make this campsite a winner. A 15 minute drive from the coastline, the dog-friendly campsite is matched by a host of dog-friendly beaches and the famous sands of Woolacombe, Croyde and Saunton Sands all await would-be surfers or nimbly-handed sand castle builders. Those who prefer to leave their cheeky scamp at the campsite (the dog that is, not the kids) can take advantage of a handy pet crèche as well, or simply head into Exmoor National Park with endless room to run wild.
Best Price Guarantee
Easy and Secure, with instant booking confirmation
Trusted for over 10 years
A chance to win a brand new Coleman tent!
Gallery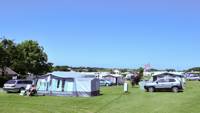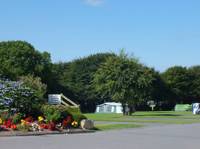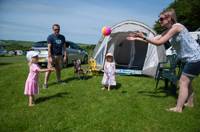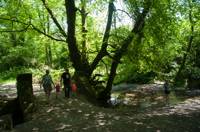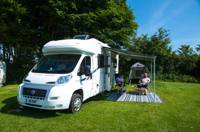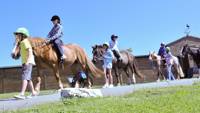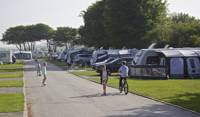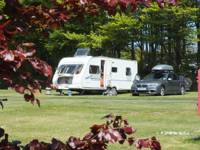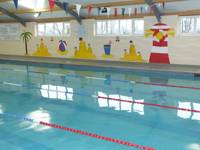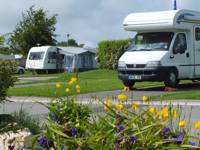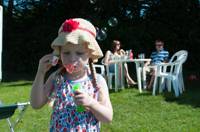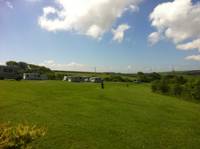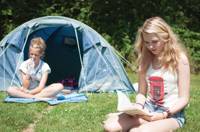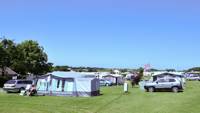 The Owner Says
A family friendly touring caravan, motorhome and camping site in the heart of North Devon, renowned for it's exceptional range of facilities and high standard of cleanliness.
Reader Reviews
Add Your Review
large pitches. Dog friendly. Clean toilets.
Went to Stowford on my son's recommendation as he visited recently. He advised us which pitch area would best suit our needs. We needed flat pitch and close access to toilets. We booked 398 with the assistance of a member of your reception team, who we advised of our requirements. When we arrived we had been allocated another pitch which was too steep for our small unit. The receptionist then said 397 was available, next to where we wanted. It was not. We had enough by now and just put up with it. Her comment had been that you reserve the right to change pitches and hadn,t we had an email. No we had not. Not impressed with customer service.
our second home
We first stayed at Stowford in 1990 then it only was using fields 1to3. We have been going back ever since. We have tried other sites but Stowford,s pitches & amenity blocks really are the best. It's a great camp site for familys,  our children now all grown up still choose  to go to Stowford for their  holidays. If you have small children it has lots to do,  or like us now just take a walk with the dog,  read a book & chill it's a home from home for us & I can be sure you won't be disappointed. 
Where memories are made...
I have been coming to stowford since I was a young child - now I have 2 young children of my own, it's lovely to see them love Stowford as much as I did. It's brilliant for children, lots going on and doesn't break the bank like other campsites. Not only is the campsite great, the surrounding areas are beautiful: Ilfracombe, Woolacombe, Coombe Martin, Croyde Bay - so much to do...
Would 100% recommend!!!
Book campsites near Stowford Farm Meadows