Keep your eyes on the sky; buzzards, kestrels, peregrine, falcons and barn owls are all common visitors
For most of the year there is little to see at Fairlinch. For 11 months the place operates as a traditional Devonshire farm and it is only from the last weekend in July to the first weekend of September that its metal gates are opened to campers, unveiling a small and simple slice of camping paradise to the general public.
Firstly, the Fairlinch field is fantastically spacious. Due to its impressive size, the meadow never feels overloaded and there is always plenty of space for ball games and family fun. Flat as a pancake pitches are found at the ascending campsite's base, or, if you don't mind sleeping on a wee slope, there's the reward of breathtaking coastal views from the summit.
The surrounding landscape can't fail to inspire, with the glorious and iconic Saunton Sands beach located just minutes away. Not content with being drop-dead gorgeous, Saunton is also renowned for hosting some of Britain's finest surf conditions – when the Atlantic swell's good it produces row after row of slow rollers, proving irresistible for boarders.
Behind the beach, meanwhile, lies vast Braunton Burrows, England's largest psammosere (that's er... a sand dune system to you and me). Boasting an extraordinarily diverse plant community (with over 400 recorded species), its ecological importance has been recognised by UNESCO, ranking the site alongside Mount Vesuvius and the Danube Delta for international significance. Plus, credentials aside, it's a pretty great place for grown-ups and nippers alike to run wild and explore.
Best Price Guarantee
Easy and Secure, with instant booking confirmation
Trusted for over 10 years
A chance to win a brand new Coleman tent!
Gallery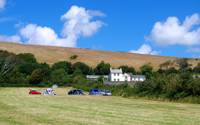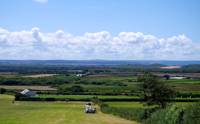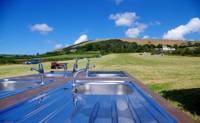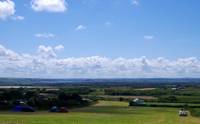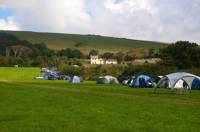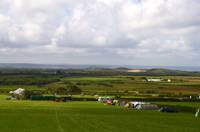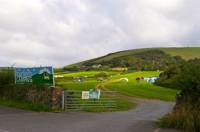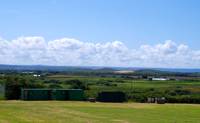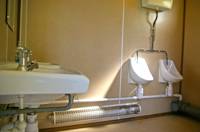 The Owner Says
Fairlinch Camping is located on the west side of of Braunton village, nestled into the beautiful countryside overlooking the unique biosphere reserve of Braunton Burrows. The site boasts stunning views of the Taw Torridge Estuary, with only being 2 miles from the popular Croyde Bay you can usually catch a glimpse of the misty sea haze over the dunes. Fairlinch Campinge is the perfect ideal base from which to explore the North Devon coast, and not forgetting Exmoor. Braunton itself offers a range of shops for stocking up with provisions, more surf shops than you can shake a wetsuit at! And plenty of restaurants, cafes and outs – all within safe ambling distance back to the site.
Reader Reviews
Add Your Review
Easy going friendly site
Spent 3 nights at this great site. Easy check in and friendly helpful staff. Facilties are basic but were always clean and perfectly adequate. Pitch where you like. Dogs and fires allowed. About 1 mile walk into town and a short drive to the lovely saunton sands. Distance is walkable but the road is quite busy and there is no footpath. Been back less than 24 hours but have already recommended this site to a friend. Would definitely come again.
Fabulous!
Just returned from a long weekend here! Fabulous site! Loads of space, pitch anywhere, fire pits allowed! And you can see the sea! Great facilities, never had to queue for toilets or showers despite it being a busy summer weekend! Perfect for basics camping near to beaches and walkable to town. We will be returning!
marvellous time had by all
We really liked this site. Simple, clean no nonsense camping. You could choose your own pitch, the facilities were cleaned twice a day so you had to be unlucky to find them dirty and then it came down to disrespectful fellow campers rather that the site itself. The owner was friendly and helpful as were his staff. Perfect location for us too. And we could have a fire. Only downside was a lack of recycling facilities, but again that was down to previous campers not sorting their waste properly and the site incurring fines.
Simple, no nonsense camping
This place was a perfect fit for us when we turned up; 2 adults, 2 children in a van after a long day of messing about on the beautiful Saunton Sands.  Simple, clean facilities at one end of a large field with super views of Braunton Burrows.  Would definitely recommend this.  Excellent value for money.
Book campsites near Fairlinch Camping