A quiet, family-run, Cornwall campsite situated in the hamlet of Tresowes Hill, between the beaches of Praa Sands and Porthleven
The perfectly flat grass pitches at family-run Tremorvu belie the fact the landscape all around is actually sloping. Follow a footpath North East from the campsite entrance and you're wandering up Tregonning Hill, a natural viewing platform for watching Atlantic sunsets. Head in the opposite direction, meanwhile, and you're tumbling down to Cornwall's coast where multiple beaches await. Either route is a good choice; in all directions the unspoiled countryside is magnificent.
Yet despite its flat, green setting within walking distance of the coast, Tremorvu has more to boast than just location. This is a place that has honed its camping credentials over the years and not by installing endless playgrounds, parks and facilities. Tremorvu is a site that knows the simple essentials and does them well. Beyond that there's little more you could want.
There are 40 pitches across the eight-acre site. Half have electricity and the other half are spread around the grass, where families can pitch their cavenous tents and children play ball games. Traditional Cornish hedges provide some shelter from the wind and also help attract wildlife, while an ancient stone barn with a corrugated roof houses a farm shop during peak season. Top quality meat from the Helston village butcher is ideal for your BBQ – the campsite have bricks you can borrow to prop aluminum disposables above the grass.
Not everyone has to bring a tent. Lazy-bones and luxury seekers can pluck for one of Tremorvu's pre-pitched options. Bell tents are fully furnished with a double mattress, bedside tables and tealight chandeliers and accompanied by a separate dining shelter where you can cook and eat nearby. There are also larger 'Euro tents', family sized structures with a slight 70s look about them. They can be comfortably stood up in, even if they're not the best looker on the site – a prize which instead goes to the single shepherd's hut with it's own private garden and far reaching views right down to the sea.
Porthleven is the beach of choice for surfers. A reef to the right hand side of the harbour is considered one of the best breaks in the UK and attracts top surfers from across the country. Adjacent Praa Sands is equally popular, particularly with families who can also explore the shops and restaurants that overlook the beach. Both are just a mile and half from the campsite.
Best Price Guarantee
Easy and Secure, with instant booking confirmation
Trusted for over 10 years
A chance to win a brand new Coleman tent!
Gallery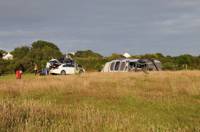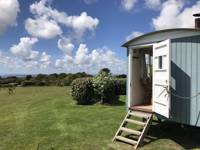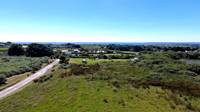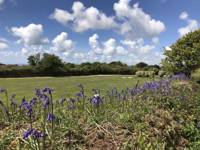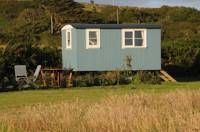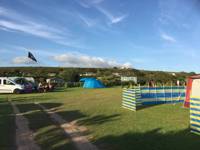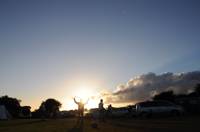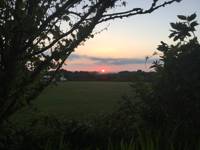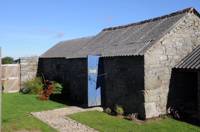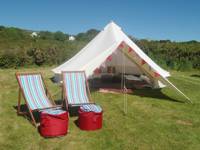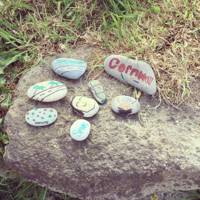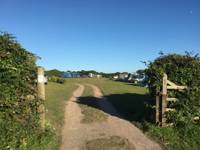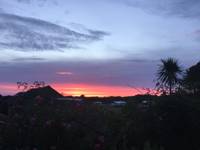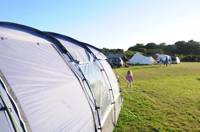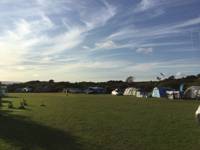 The Owner Says
Tremorvu is a friendly family run Campsite offering spacious camping & touring pitches across four fields. Bell Tents beautifully furnished, fully equipped and pre-erected provide a Glamping option. There is a bespoke cosy Shepherds Hut for hire sleeping two. The campsite sits in eight acres of beautiful countryside bordered by Cornish hedges filled with flora and fauna attracting an abundance of wildlife, including foxes, badgers, rabbits, buzzards, owls and swallows. There are distant views of the Atlantic Ocean to the South and Penwith Peninsula to the West showcasing spectacular sunsets. North of the site is Tregonning Hill, a rewarding climb, with panoramic views of the surrounding areas and further afield to Mounts Bay, Falmouth, St Agnes Beacon & St Ives. Our nearest beach is at Praa Sands. We are several miles from the harbour village of Porthleven with its award winning restaurants, famous clock tower and surfing reef. We are close to many of the coastal film locations featured in BBC's Poldark. On site facilities include toilet and hot shower facilities, hairdryers in the ladies, a disabled/baby changing/ family wet room, a shop open from mid July to end of August selling basic essentials, local produce, logs, charcoal, bbqs and fire pit rental, there is a laundry room with 2 washing machines and 2 tumble dryers, a separate washing up room with 2 sinks and several freezers for storing ice packs, a chemical disposal point, electric hook ups, mobile device charging, free wi-fi covering the entire site, drinking water taps, rubbish and recycling facilities and staff on site 24 hours a day.
Reader Reviews
Add Your Review
Delightful. Will certainly return.
Delightful. Will certainly return.
Great campsite, lovely location.
We loved Tremorvu campsite which was ideally placed for exploring the South coast of Cornwall - we had lots of lovely days out near Lands End and on the Lizard. The welcome at the campsite was very friendly and our allotted pitch was spacious and in a really nice setting. Shame we didn't quite get a sea view! Facilities were very clean and well maintained and there was never a queue despite the campsite being almost full. We'd definitely go back to Tremorvu, and had a fantastic stay there, but if I had to find fault it would be that the sensors for the lights in the showers don't cover the cubicles so I was frequently plunged into darkness whilst showering....and that apparently it was impossible to shower in the gents without getting your clothes wet, although I can't comment myself! All round a lovely friendly campsite - highly recommended.
Lovely camp site, not too big, great location.
The camp site is subdivided into 4 fields so it has a small, intimate feeling. It's not like the larger touring parks. Our pitch was large and well landscaped, we did not feel crowded in with others, even during August. Facilities were all we needed, showers were good. Good access to lots of lovely beaches. There's a laundry room with dryers. If I were to make one suggestion it would be that it would be useful to have a room for hanging wetsuits overnight to dry. The site was peaceful and many pitches have sea views. We would definitely stay again.
The peace!
Great site for campers & motorhome owners. Plenty of space & privacy. 10 mins max drive to Praa Sands - one of the most beautiful beaches to walk, surf or body board at. Endless very hot water for washing up & showers. Always clean. Warm welcome from owners. We stay here often & always leave feeling relaxed.
Fantastic
Great location and facilities. Good value for money.
Great location, all facilities needed and very clean
We had a fantastic time at Tremorvu campsite. The place is very well looked after and in a beautiful location. Very close to less sands beach that is amazing an amazing sea front
Beautifully located, friendly staff
We loved our stay here! Proprietor was lovely, good hikes nearby and some beautiful views.
Slice of Cornish heaven
Our year isn't complete without our visit.. it's a slice of heaven. Great location... friendly staff... little shop...lovely fellow campers (my kids made some great new friends) Marshmallows on the fire... twinkling stars... and the best beaches near by.. We will be back again!
Beautiful and romantic place to stay
My boyfriend and I spent 3 nights in the shepherds hut this week and were blown away with this perfect getaway for two! If you're looking for peaceful and beautiful surroundings with the comforts of glamping I would recommend staying in the Shepherds Hut but did see see caravens, campers and bell tents also. The hut is a comfortable and quaint place to stay with everything you need and is perfect for a romantic trip with your partner. The location is excellent with easy access to other areas and beaches in Cornwall (via car) and there is a pub 15 minutes walk away if you fancy a quiet drink and some pub food with the locals. During our stay we visited the Seal Sanctuary, St. Michael's Mount and Kynance Cove (highly recommend) and relaxed in the evening with our own private BBQ next to the hut. We fell in love with the Shepherds Hut and Tremorvu campsite and will most definitely be back! Thank you for a wonderful stay.
Good location, plenty of pitches, and great facilities
I stayed for a couple of nights just after the May Day long weekend and found everything I needed. Being low season, I had plenty of choice of pitch - all pitches are camper friendly. Facilities are good and central on the site. The showers are roomy and the water is a hot. It is easy to get to from the main coastal road and a good place from which to explore the area on foot, or on two or four wheels. I highly recommend Tremorvu, and will return myself, the next time I plan to be in the area.
Great family site
We stayed at Tremovu in May for a family break, and had a lovely time. The children enjoyed exploring the different fields, and the site was quiet enough for them to play with they other children they'd palled up with without impacting the other campers. The showers and toilets were always clean and well stocked, and the owners were incredibly friendly and hospitable. The facility to have a small barbecue / fire pit at your pitch is great, as is the fact that the owners have firewood for sale. The site is in a great spot for visiting southern Cornwall, and I'd happily return, whether with my own tent or to one of their well provisioned bell tents.
Perfect quiet site - our fourth stay!
Another perfect stay at Tremorvu. With 4 fields to camp in there is enough room for kids to run around, but in the quieter fields there is room for people like us who just want a bit of peace and quiet. Since last year a new gent's shower and toilet block has been built and the former shared block is now just for ladies, increasing the facilities to 4 showers and 5 loos (plus the disabled/family room) which is great, didn't queue once. There is also a really lovely quirky hairdryer room with two free dryers and mirrors, really nicely done. Overall this is a site where the owners don't just provide facilities of a bare minimum standard to meet what their customers need, but go the extra mile to think about and then offer what their customers might actually like to make their whole experience better – little touches like the handwritten signs, the cleanliness of the facilities and the care taken over the landscaping and overall maintenance of the site show that the owners really take pride in their business – it is what makes the place very special. Ps – if you do stay at Tremorvu, do make the effort to wander down the country lane for 10 - 15 minutes from the site to visit the Lion and Lamb pub in Ashton. Unfortunately we didn't eat there this year but what we saw coming from the kitchens were large portions and the menu was really trying to champion local produce. The welcome was warm from our host and the locals, and we look forward to returning next year.
Best Price Guarantee
Easy and Secure, with instant booking confirmation
Trusted for over 10 years
A chance to win a brand new Coleman tent!
Book campsites near Tremorvu Campsite