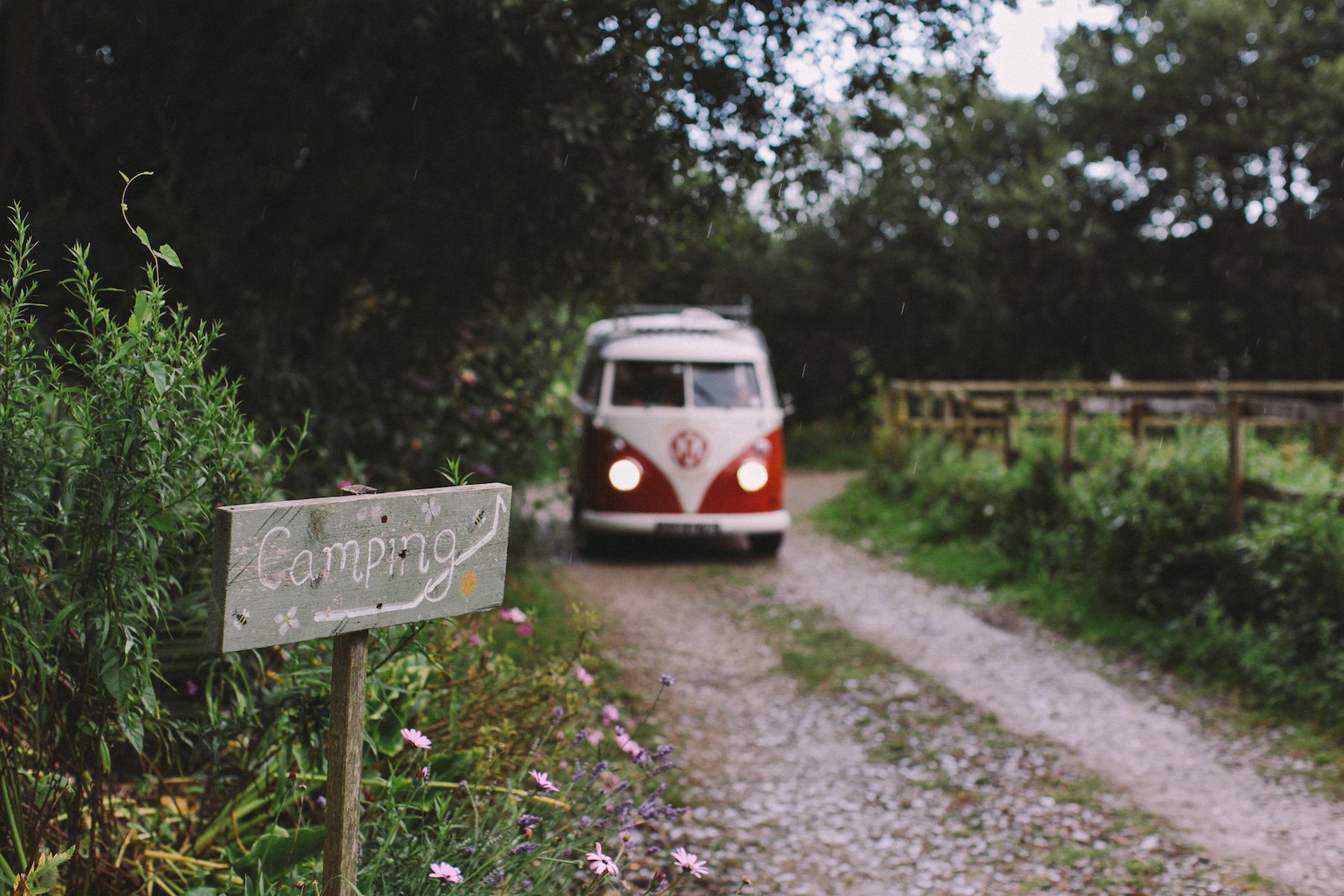 Campsites in Cornwall i
The Best Campsites in Cornwall
Cornwall is almost the perfect family camping holiday location with big beaches, cute fishing villages, Cornish pasties and clotted cream ice-cream. As this is one of the UK's most popular destinations, the campsites in Cornwall are extremely well run, and many are set up as large holiday parks. Our selection of campsites avoids the larger places though, plucking instead for the best independent campsites in Cornwall and glamping in Cornwall that goes that extra mile to give you the perfect camping holiday. Whether you're looking for a peaceful tent pitch in the Cornwall countryside, a family campsite by the beach or a Cornish glamping haven with bells, whistles and some extra homely comforts, we're sure we'll have something to suit. We've also put together a brief summary of things to do in Cornwall so that you know exactly where to start.
Camping on the Coast in Cornwall
Looking for a seaside campsite? Whether you want to go camping on the North Cornwall coast or you think of yourself as more of a south coast kind of camper, we're confident there will be a place to pitch that's right for you on our website. Here at Cool Camping we pride ourselves on picking out the very best locations – we've got a fistful of best-selling guidebooks to show for it – and when it comes to Cornwall, camping near the sea is often high on most people's to-do lists. From Bude to Perranporth in the north or from the windswept Coastwatch station at Rame Head to the tranquility of the Helford River in the south, this is a coastline of variety and beauty. Beaches, bays and bluffs produce an epic back-drop for the well-known and much-loved South West Coast trail, while Cornwall's beaches are proud to claim themselves as some of the best for surfing in the whole of the UK. The best bit about it all is that there are plenty of campsites that slope right onto the beaches. So bring your bucket and spade and forget long journeys in the car. This is a county that lets you get right up close to the coast and really embrace the sea breeze and the big surf. Feel the sand beneath your toes as you traipse across dunes back to your tent and build epic sand-castles as the sunsets before hurrying home for an evening campfire. Getting excited just thinking about it? Browse our recommended campsites below and use filters like 'beaches' and 'surfing' to make sure you find a campsite as close to the coast as possible.
Family Camping in Cornwall
Campsites in Cornwall are always a real hit with the kids. And we should know. We've been out and about with tiny tots and written multiple family-focused guidebooks about it – and every time our little ones give Cornwall two big thumbs up. Why? Well, for starters theres the proximity of most campsites to the coast (see above) but also a wealth of other activities besides. No longer reliant on the weather to flaunt its charm, Cornwall boasts an array of landscapes and attractions for all seasons: Marvel at mega stars like the Eden Project, or be seduced by the maritime ambience in waterside villages littered with trendy shops, cafés and family friendly pubs that welcome children of all ages. One of the best things, too, is that, as such a popular camping destination, you'll never be the only one taking the kids on holiday to Cornwall. The upshot? Think campsites full of kids, where one child becomes instant friends with another even though they've never met and both live hundreds of miles away. Yes, these are the kind of places campsites in Cornwall are. Places where kids can be kids and make friends before you've even pitched the tent. Places where space is never at a premium and ball kicking and frisbee throwing are all part of the fun. Places where surf-boards are available to borrow and buckets and spades are almost obligatory. The only tough bit? Getting them in the car and heading home until next summer.
Glamping in Cornwall
Don't have your own tent? Don't worry. There are heaps of fantastic glamping sites available to book on the Cool Camping website, ranging from high-end luxury yurts and family-sized safari tents to simple, summer bell tents and winter-worthy shepherd's huts that are open all year round. So if you fancy glamping in Cornwall, take a browse and find the accommodation that's right for you. It's not just standard glamping accommodation that's on offer either. We've been out and about exploring and have been staggered by the range of unique places on offer. Quirky treehouses have blown our minds, while we've also found craftsmen converting horse-boxes or transforming old shipping containers into remote glamping getaways. Whatever you're searching for, the best places will be here on the Cool Camping website. So take a look now and discover your next glamping adventure in Cornwall here.
Tent Camping in Cornwall
Traditional, back-to-basics camping of old is still the way to go for most people when it comes to camping in Cornwall. And, thankfully, while glamping is booming and caravans are as popular as ever, there are still plenty of tent-only campsites in Cornwall that are bucking the trend. After all, many campers still want a simple, cheap place to pitch the tent that has a natural feel and no man-made obstructions diluting the camping experience. As ever, here at Cool Camping, tent campers get our full support! If you're looking for a tent retreat you've come to the right place. From flat, seaside campsites to inland hideaways that avoid the busiest summer crowds, we've got a whole selection of campsites that are perfect for tent campers. Small, secluded and focused on canvas, these campsites will often welcome campfires and favour ample grassy space over the likes of all-weather tarmac pitches and areas for static caravans. Sound like your cup of tea? Browse our collection of campsites below and use filters like 'tent pitches' to refine your search.
Top 5 Things to Do When Camping in Cornwall
– Building a sandcastle fort before when the tide comes in.
– Renting surfboards or taking surf lessons for the very first time.
– Walking a cliff-top section of the South West Coast path.
– Discovering the incredible flora of the world famous Eden Project.
– Catching an outdoor play at the Minack Theatre.
– Cooking local farm shop food over a crackling campfire.
– Exploring the ancient treasures of St. Michael's Mount.
– Uncovering history with a tour of Cornwall's old tin mines.
Campsites in Cornwall