Woodfire Camping
Graffham, West Sussex, GU28 0QJ









Camping as it should be in the heart of the South Downs.
If ever there was a campsite run by campers for campers, it's Woodfire Camping in West Sussex. Opening for the first time in 2018, this brand new spot in the heart of the South Downs is the brainchild of hosts Stella and Griff. Drawing on a lifetime's worth of camping experience around the UK and the wider world, this couple know what ingredients go in to making a truly cracking campsite. As Stella explains, "we've both camped all our lives, in orange canvas tents in the 70s and 80's; in a cosy two-man round Europe when we were younger and then every summer in a family tent since we've had children. Hopefully our experience will show in the way we've planned our campsite".
Woodfire Camping is a throwback to camping from the good old days. This refreshingly understated spot is all about traditional tent camping with nature providing the entertainment – there's not a hard-standing, electric hook-up, clubhouse or satellite TV in sight. And, as the name suggests, campfires are positively encouraged!
The spacious buttercup-dotted meadow hosts just 30 tents, with a crowd-pleasing pitch-where-you-like policy meaning guests a free to find a spot that suits on the grass. For those lazy bones who can't be doing with the pegs and poles themselves, a handful of pre-erected tents are available to rent, including some cool retro models equipped with comfy vintage furnishings.
Despite its off-grid nature, the site doesn't lack for the bare necessities. A pair of showers dispense instant hot water – although in keeping  with the site's green credentials, these are only available at peak hours in the morning and evening to help conserve water – and loos are of the compost variety. Power-wise nothing is wired in, either, though the camp kitchen offer supplies enough juice to charge your phone. The lack of synthetic light at this designated Dark Sky Peserve ensures some of the best stargazing in the south-east.
There's even a few luxury touches on offer like a resident masseuse offering half-hour pampering sessions. And, influenced by their stays at Italian agriturismos, Stella and Griff also offer a range of home-cooked breakfasts and dinners – from huevos rancheros to delicious stews with gremolata and flatbreads – all cooked over the campfire. 
It's often said that a campsite is only as good as its setting and Woodfire ticks more than a few boxes in the location stakes. The campsite is located on Westerlands, a 1,000 acre stud farm regarded as one of England's most scenic – it's forest-fringed fields filled with horses, Dexter cattle and Suffolk sheep. The site neighbours the Goodwood Estate while there's an abundance of chocolate-box market towns nearby like Arundel, Bosham, Petersfield and Petworth, and Bosham. Best of all, there's peerless access to the South Downs Way – literally follow the track out the gate and follow your nose.
Gallery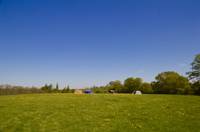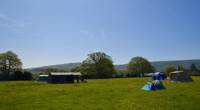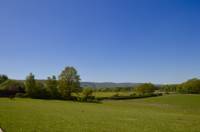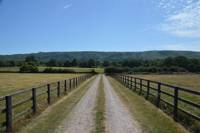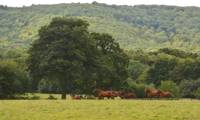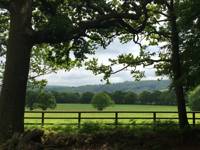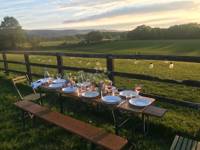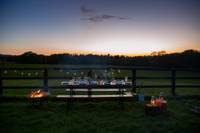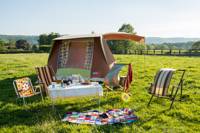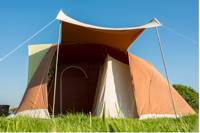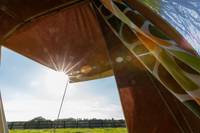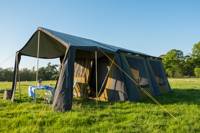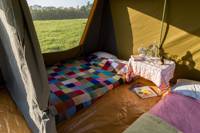 The Owner Says
Woodfire Camping is in a very special spot, with stunning views of the South Downs and surrounding countryside.
We have hot showers, campfires and wood-fired cooking, with pre-erected tents available for hire. The track leading directly off the campsite leads up on to the 90-mile-long South Downs Way, with more fantastic views in all directions, some as far as the sea.
There are four great local pubs within walking distance, with good food and beer gardens, and ancient market towns, castles, stately homes and sandy beaches all just a short drive away.
Win a £100 Blacks Voucher!
If you've stayed at Woodfire Camping campsite, please take a minute to tell us about your experience. Every month, one lucky reviewer will be picked at random to win a £100 voucher, courtesy of our recommended retailer Blacks. Each review counts as one entry, so get writing!

Reviews
Add Your Review
Gorgeous people and gorgeous surrounds (and eggs with the layer's name on them!)
First weekend, and we, the first guests in. What we discovered will only become busier as more people find out what an absolute gem of a place it is. But it can only get 'so' busy as it's small and intimate and all the things that you dream of in a campsite either already there or in the planning. The gorgeous Griff and Stella who run it are made for this life, and are so hospitable and warm you want to hang with them fireside, and the food that they offer up is better than anything you could cook yourself. A quick walk to 3 awesome pubs and plenty of animals a stroll away to entertain the kids. Fire pits, drop loos, and super hot showers top it off. And then you can pick up your eggs for breakfast around the corner from some very obliging chickens and a big rooster called God. Oh, and did I mention that they can put up a tent for you which has super comfy mattresses and sheets and lights and tables and.... all for a bargain??? Quite simply, perfect. xxxx
Beautiful, quiet and unspoilt spot with great facilities and fabulous hosts, worth a visit!
We had a fabulous experience at Woodfire camping, it's a lovely setting with views of the South Downs and right on the South Downs Way so perfect for walking in all directions, with a fair few good pubs to discover en-route! The campsite is enclosed and is down a very quiet road/access track so there is limited traffic hence relatively safe for children. Nearby Graffham has a great local shop with local produce. We booked last minute and were one of their first paying customers on their debut weekend, we're glad we chose here. The facilities are all newly constructed and although there are a few finishing touches they are completing imminently, like mirrors, it has everything you need. There are 3 showers with great pressure and hot water in the morning and early evening which is just when you need it, as well as washing up facilities and washbasins. The eco friendly composting loos also work well. Stella and Griff are great hosts, friendly and welcoming, checking that you have what you need. The food they cooked was delicious and a great idea to get people in the camp together, share anecdotes and create a real community feel but equally you can do your own thing. We would definitely return in the future although I doubt they will have many last minute bookings available for long.......it will become a popular spot very soon once word gets out!
Beautiful peaceful setting. Perfect camping spot
Great value for a stressfree, comfortable, peaceful camping experience. We will definitely be visiting with the kids again. Thank you Stella and Griff for your wonderful hospitality. See you again soon!
Beautiful views in a tranquil setting, short walk to great country pubs and the south downs way and amazing food!
We had a fantastic few days at Woodfire Camping with our 3 kids (when the owners held a 'soft launch' weekend for friends and friends of friends). There was loads of space for the kids to run and play whilst we relaxed and enjoyed the beautiful views, sunsets and starscape. The facilities were spotlessly clean as well as being environmentally friendly (a big plus for me). The food cooked up by Stella and Griff was delicious and it was a real treat not to have to cook for ourselves. The location is incredible - less than two hours from London, with direct access to the south downs way and a short drive to loads of great attractions - we visited the huge, sandy beach at West Wittering, Arundel Castle, and the Weald and Downland Living Museum, all of which were great. We will be back very soon! Highly recommended.
Rare to be in such a beautiful rural campsite where you can have fires!!
Really tranquil setting surrounded by quite fields and trees all in easy access of surrounding paths that take you to great local pubs and the south downs. My three boys (9, 7 and 2) loved meeting and playing with other children. Lots of interesting things to do nearby as well e.g. Petworth, Arundell Castle and the Open Air Museum. Already booked back in for August!
Wonderful stress free experience in beautiful surroundings, relatively close to London and with lovely hosts
My family (with kids aged 10 &12) camped for the weekend and had an amazing time. There are loads of fun and family friendly walks close by with a number of great local village pubs to visit. We used one of the on site ready pitched tents which was new and comfortable and spacious for a family of 4. The hosts Stella and Griff were so friendly and really helped make the weekend perfect. It also helped that it was a relatively short drive from London which made arriving on the Friday much easier. We will defiantly be returning later in the summer an hope that we are blessed with the same great weather.
Best Price Guarantee, with no fees
Instant booking confirmation
Trusted for 10 years
A chance to win camping goodies in our regular competitions!
Book campsites near Woodfire Camping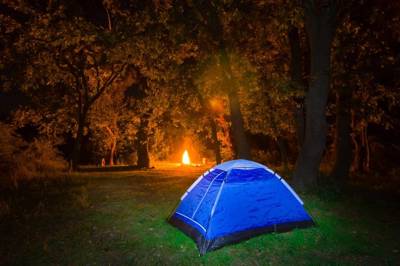 i
Campsites in West Sussex
Campsites in South East England
Campsites in England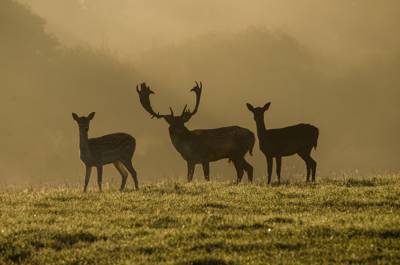 i
Campsites in West Sussex
Campsites in South East England
Campsites in England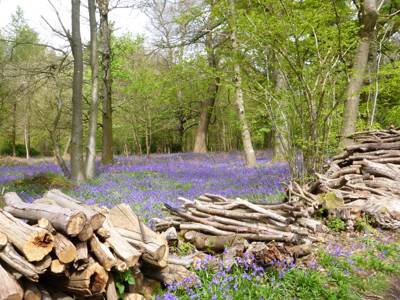 i
Glamping in West Sussex
Glamping in South East England
Glamping in England