Hook Farm Campsite
Hook Lane, West Hoathly, West Sussex, RH19 4PT









Blissfully back-to-basics camping in the heart of the West Sussex High Weald
It's easy to marvel at the West Sussex High Weald and not realise the history hued in its landscape of sprawling heathlands, woodland pockets and scattered farmsteads. This irregular patchwork of undulating fields, snaked with ancient bridle paths is a living medieval landscape sculpted and shaped by the 14th century rural folk of these parts. As the years progressed and the rest of the world bore witness to the sweeping tide of industrialisation, this charming corner of south-east England remained wonderfully unspoiled for a region just a couple of hours from the capital. The lucky inhabitants of its quaint ridge-top villages have always had a healthy respect for the land which continues to this day, hence its status as an Area of Outstanding Natural Beauty. And it is on one such hilltop village, West Hoathly, that the Buckley family's vast former dairy farm now plays host to the region's loveliest back-to-basics campsite.
Spread over 20 acres of typically tranquil meadowland, Hook Farm is a tents only site site with space for just 10 privileged pitches. Facilities are sparse to say the least (portable loos, no showers), but that's all part of the charm of this place – a real throwback to the days of building dens and stories round the campfire.  
The south-facing site's open grasslands, fringed by copses of enchanting woodland, are free to explore, unencumbered by roads, permanent buildings and grazed upon by cattle in the winter months. This is seriously low-impact camping.
And from its enviable location in the heart of the High Weald, the charms of West Sussex are eminently explorable. Take the steam locomotive Bluebell Railway and chug your way through the region. Or for chugging of a different kind, there's a cracking traditional country pub in The Cat Inn, mere metres' walk from the campsite.     
Gallery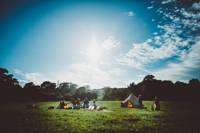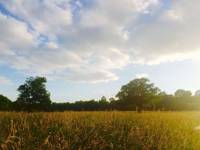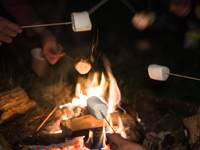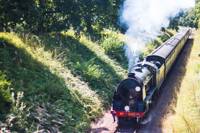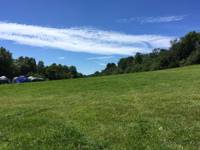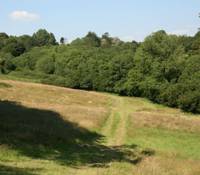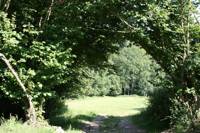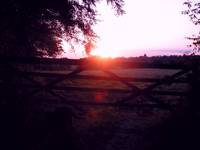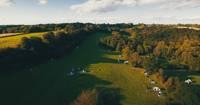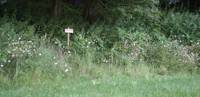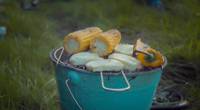 Video Tour
The Owner Says
The campsite is nestled on the south facing valley of the farm with beautiful views of the Sussex Weald. The site extends to include over twenty acres of secluded meadows, and small copses of woodland giving each pitch a unique feel. The site offers an opportunity to camp in the authentic English countryside, but only a short journey from the hustle and bustle of nearby London, Brighton and Tunbridge Wells.
The patchwork of small meadows makes the site perfect for family camping, with the Top Field large enough for games of cricket, football, badminton, the list goes on. The Lower Fields offer more tranquillity where you can have a secluded pitch perfect for couples looking to have their own space and peace and quiet.
You will experience true wild camping, there are no permanent buildings on the site, no showers and no main roads and over the winter months the site is grazed by cattle. The campsite is designed to have a minimal impact on the landscape and environment. We feel this gives the site a natural charm.
Win a £100 Blacks Voucher!
If you've stayed at Hook Farm Campsite campsite, please take a minute to tell us about your experience. Every month, one lucky reviewer will be picked at random to win a £100 voucher, courtesy of our recommended retailer Blacks. Each review counts as one entry, so get writing!

Reviews
Add Your Review
Perfect Simplicity
The site was exactly what we were looking for - a peaceful, simple field to camp in. We were welcomed by the lovely owners who sold us some logs for our campfire and then left us to it. There are about 5 large fields in total that you can camp in so plenty of space to find your own secluded camp. There were a mixture of families and couples staying when we were there. The Cat Inn is a gentle 10mins walk away in the village and has a decent selection of ales on tap and serves food in a nice restaurant although we didn't eat there. 
Water points and toilets spread around the site. There's nothing fancy about this site, but if you want a peaceful and secluded place to camp, this comes highly recommended. 
2/10
What a disappointment! We were expecting peaceful rural site instead we got Glastonbury complete with a blocked portaloo! There are very few flat pitches at Hook farm so something to bear in mind especially if you have a campervan but that we can easily accept. Sadly despite reporting the problems with the portaloo to the site owner in the evening nothing was done. Campers had to resort to fixing it ourselves. Sorry to be crude but having to use a stick to pushing some else's no 2's down a portaloo so you can have a morning pee made me near hurl. There was also very load rave music playing til the wee hours of the morning from a neighbouring property which kind of made the sites no music policy a bit of a joke. Sorry can't recommend this site :-(  It gets one star for allowing campfires.
Response from the campsite owner:

Dear Sus,

We are so sorry to hear you did not enjoy your stay at Hook Farm, your feedback is appreciated.

It seems that the principle cause of your concern related to a blocked toilet, and we can only apologise that this was not resolved in sufficient time. Our intention for the future is to move to away from using portaloos and instead have compost toilets provided throughout the site, therefore avoiding this problem in the future. When a toilet malfunctions our policy is to close it until repaired and direct guests to another of the six onsite toilets, we apologise this didn't happen during your stay.

We are improving our pitches year on year to create more flat areas. We do of course accept that some of our pitches do have a slight incline due to the campsite being located within a valley, and will endeavour to make people aware of this in advance when staying in a campervan.

The music you heard during your stay was due to a nearby property celebrating a birthday party and unfortunately we were not given sufficient time to warn our guests of this in advance. I am sure you will understand that we are unable to control noise which does not relate to our property, it is such a shame it affected your stay especially given that our campsite is usually so peaceful. Again we can only apologise and assure you and any other guests that we do not allow music on our campsite.

With kind regards
Sam
Perfect peace
We stayed for one night at this site and loved it.  There was so much space, it felt as if we were alone there.  We were able to have a fire, which was just as well as we had left our gas behind.  The only facilities are the portaloos, a clean composting toilet, and cold water, but cleverly the owners have scattered these over the site rather than grouping them altogether.  They were all clean.  The owners were friendly and helpful.  We only wish we could have stayed longer and will definitely be going back. 
Best Price Guarantee, with no fees
Instant booking confirmation
Trusted for 10 years
A chance to win camping goodies in our regular competitions!
Book campsites near Hook Farm Campsite