Adult only glamping lodges, complete with a hot tubs and BBQs, that boast exquisite views of the Chilterns
When winter comes and mornings shroud the Thames Valley in delicate wisps of mist, a certain air of mystery floats into the countryside. Such beauty is known only too well around here and Agatha Christie, a local resident for over 40 years, would draw on the wonder of this natural world while scrawling in her notebook. The same murder-mystery tales are entrenched in the landscape through series after series of
Midsomer Murders,
filmed both in her home town of Wallingford and the surrounding Chiltern Hills. It's no surprise either. The picture perfect countryside makes an attractive natural film set and the collection of rural villages that pepper the hills provide a ready-made backdrop. While it's not all murky murder scenes round here, if all the talk of cloak and dagger makes you want to hide away then Cool Camping have found the perfect local spot.
Cocooned in your own private world, The Chilterns View, just a couple of miles from Christie's former home, is host to five luxurious glamping lodges with exceptional views of the surrounding countryside. The setting is one derived from fiction itself; a dreamy garden-cum-meadow with a quiet pond behind your lodge and a south-facing veranda to the front. In summer time, it's a place to open up the floor-to-ceiling glass doors and let the outside in, sizzling sausages on the BBQ and toasting to your holiday in the bubbling terrace hot tub (one outside each lodge). In winter though, it retains the same luxury charm and, though the doors may stay firmly closed, the Jacuzzi is still the best place to watch the sunset. When dusk falls into darkness and rain traps you inside, simply stoke the log-burning stove and delve into your own tale from Poirot – without a TV in sight this is a perfect place to escape the sluggishness of normal working evenings.
The same attitude is best applied to the surroundings, which provide the perfect way to shake off everyday blues and enjoy some proper holiday time. It's a ten-minute walk into the picturesque village of Ewelme, complete with cosy village pub and an old church with yet more film-set fame, this time in the most recent version of Les Miserables, while routes like the Chilterns cycleway and Thames path provide an easy way to explore the rest of the area.
When you get back to base, the warmth of your Chilterns View abode is enough to draw you into the armchair and savour every moment glamping here. 'Glamping', perhaps, is a bit of a stretch of the term. With a fully-functioning kitchen space, speedy wireless broadband and a spacious wet-room style bathroom, these are seriously well-equipped cabins. Their petite size and natural surroundings still provide an air of that camping feel, however, and whether you call it glamping or not, it remains an enviable place for couples to hideaway. Affable host Rachel is welcoming, friendly and full of local knowledge. The dream, she tells us, was to share the beauty of the Ewelme Down Farm estate with others. At Chilterns View she has done just that and a whole lot more.
Gallery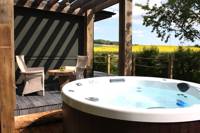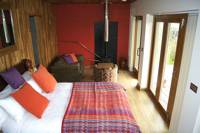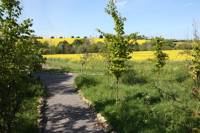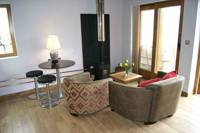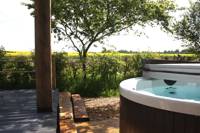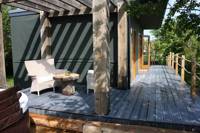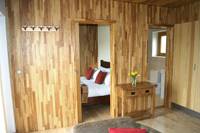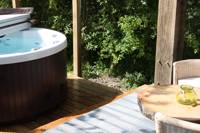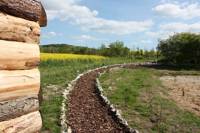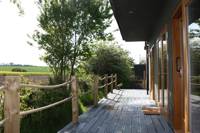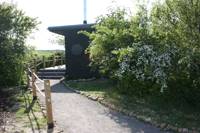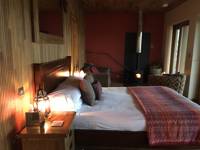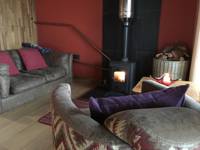 The Owner Says
You can also try calling my mobile number if you are not able to reach me on my landline: 07890 586038
Best Price Guarantee, with no fees
Instant booking confirmation
Trusted for over 10 years
A chance to win £50 of Cool Camping vouchers!
Book campsites near The Chilterns View