Tents-only camping on a River Thames island, only accessible by foot or boat
Time was when only wannabe musicians and artists lived on islands in the Thames. Nowadays, in contrast, the river's various isles, aits and eyots are colonised by a rather exclusive coterie who won't admit outsiders, no matter how bohemian their credentials. Happily, there is still a way to get your piece of fluvial island action, and for less than a tenner a night too. The island at Pinkhill Lock is just large enough to accommodate the lock-keeper's house and a small copse, one part of which, delineated by a couple of small signs with a simple tent on them, is the campsite.
Should you amble past the lock-keeper's abode, with its lovingly tended garden (one of the principal qualifications to be a lock-keeper is the possession of green fingers), and through a gap in the hedge, you'll find a new wooden shed inside which is a small bathroom containing a clean and modern shower and loo.
But that may be all the walking you'll get around to doing, for this is definitely a site for loafing around on. You can sit on the weir and become mesmerised by the water falling headlong over it, keep watch for the pleasure boats and barges phutting up- and downstream, or merely marvel at the patterns the sun paints upon the surface of the river.
If you have a yen to be up and doing, there are several footpaths – including the Thames Path – leading off from the site, and a wildliferich wetland area right next door.
Please note: This campsite is not accessible by car. It's a hidden gem for walkers, cyclists and canoeists.
Best Price Guarantee
Easy and Secure, with instant booking confirmation
Trusted for over 10 years
A chance to win a brand new Coleman tent!
Gallery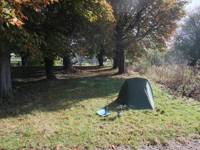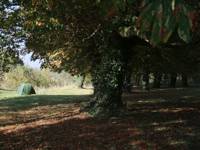 Reader Reviews
Add Your Review
Small but perfect campsite
We canoed down to the Pinkhill campsite with our three children. We have a lovely time. It is a really intimate campsite with space for only 5 tents. They could fit more but the limited numbers mean it has a relaxed feel. You can have open fires and there is plenty of kindling in the trees. There is a clean toilet and show block around the back of the lockkeeper's house. It costs £11 per tent per night. Highly recommend this campsite. It's ace!
Quiet location
I stayed at this campsite in the late Summer of 2015 as a writing retreat. The best feature of the campsite was that it was so quiet; the only sounds at night were that of the water flowing past the island.
Book campsites near Pinkhill Lock
i
Campsites in Oxfordshire
Campsites in South East England
Campsites in England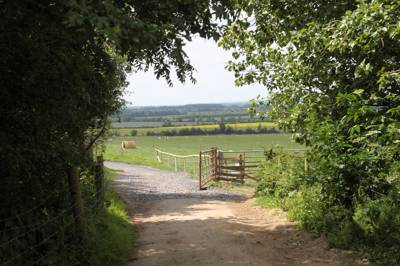 i
Campsites in Oxfordshire
Campsites in South East England
Campsites in England