Unpretentious and peaceful camping in an underrated spot
The cockerel may crow or the goats may mutter as you enter Palace Farm, but that's as noisy as it gets here. It's a quiet old place, off the beaten track (but not far from some very worthwhile places to visit) and with a 10pm quiet rule that's largely respected.
It's a simple set-up: a flat, grassy field holds up to 25 tents around its hedgerow edges, with an adjoining field left free for games or general haring around. Two pre-erected bell tents provide the slightest hint of camping glamour, but this is good, honest Kentish camping with no pretensions to be anything else.
Don't confuse quietness with strictness, though. Campfires are allowed, campers can help themselves to plums from the orchard or blackberries from the old hedgerows around the farm, and edible mushrooms are permitted to grow prolifically across the site in the autumn. (We're told they're not hallucinogenic which, apparently, is a good thing.) While you're hunting and gathering, have a forage at the honesty shop, where zero-food-mile courgettes, pumpkins, and other seasonal veg are available fresh from the farm.
Busy days, quiet nights. Life's good at Palace Farm.
Best Price Guarantee
Easy and Secure, with instant booking confirmation
Trusted for over 10 years
A chance to win a brand new Coleman tent!
Gallery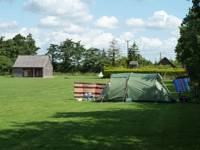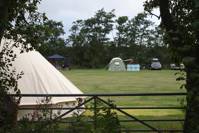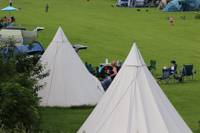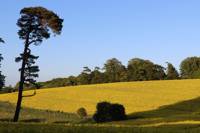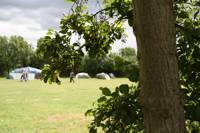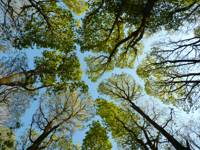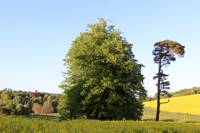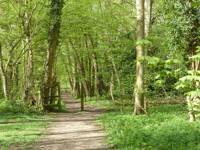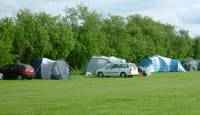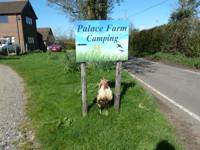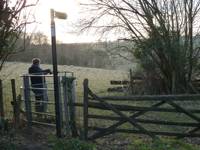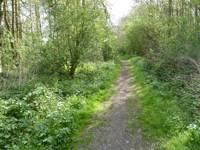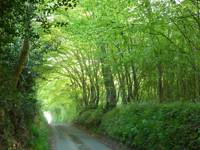 The Owner Says
The small quiet campsite offers camping  for visitors with their own tents or those who want to stay in the pre-erected Tipis or Bell Tent on site.  Fire pits are available on the campsite for fires. Perfect for walkers and cyclists who want to explore the heart of the Kent Downs with its beautiful wooded valleys and mixture of farmland concealing many old and interesting villages or visit the North Kent Marshes less than half an hours' cycle away. There  are plenty of attractions in Kent; Doddington is close to Sittingbourne making Palace Farm a great base for groups and families interested in visiting the close by towns of  Canterbury, Rochester and Chatham.  Leeds Castle and many other historic attractions towns, villages and castles in Kent are available for day trips from Palace Farm.  Day trips to London are also possible as we are so well connected by train and motorway.
Reader Reviews
Add Your Review
Just what we needed.
A clean simple quiet campsite. We loved it. We will go again. Very good pub food just down the road.[No food Sunday evening] Tom McDougal
Very nice campsite clean and friendly
Campsite was very clean and well kept. The toilet block was regularly cleaned. Showers had hot water. Enjoyed using fire pits to cook on. Very peaceful and relaxing.
Lovely bank holiday camping experience 🌞
Lovely family friendly campsite ,you can hire a fire pit 🔥 with 🐓 running free and loads of different birds to wake you up in the morning singing there songs . Dogs allowed on leads, very common sense rules to abide by no loud noice after 10pm. Proper flushing toilets and lovely hot powerful showers . Lovely friendly owners who will help you out if needed at all. Will defiantly be back .
Fantastic
Arrived the day before the campsite officially opened, to the surprise of Graeme and his wife (sorry, I didn't get your name! Next time!). Wasn't a problem though and they soon showed us our pitch and delivered a fire pit with wood. Its a beautiful field with all the facilities you need. Other campers arrived the following day and the way the site is arranged means you camp either on the side with morning sun, or the side opposite with evening sun. This leaves a space in front of the tents where the children mingle and play, this meant they met others really early and got on with it, leaving us with our books! Graeme is really friendly and helped me out on arrival because my airbed pump was blown, then on departure because the car battery was flat! We loved it!
Flat site perfect for tents
We stayed for 3 nights at Palace farm and we straight away relaxed on arrival as we were greeted by Woody, the goat and the chickens& chicks. Pitch sizes are ok and the owners friendly. The site was well thought out but the toilet facilities were not enough for when the site is full. 3 toilets ( unisex) isnt enough for 100 people. Also felt the rough concrete floor was never really clean., tiled would be better. We all liked the firepits you could hire for £2.50 a day, camping isnt camping if you cant have a fire. Also the local team room is worth a visit. Good coffee& reasonable priced food with very friendly service.
Peaceful Stay
Very pleased with our recent 4 night stay at Palace Farm. Nice flat field for tents and not very busy when we were there. Friendly owners. We brought our dog which was fine, but they are a bit concerned about having dogs there as they have hens walking free. Of course she stayed on lead. Basic, but perfectly decent facilities. We were provided with a fire pit and there is a freezer to re-freeze your cooler packs and laminated maps of local walks. Great pub with good food nearby. Can recommend a walk to Doddington Place for a walk around the gardens and a nice cup of tea.
Lovely campsite close to London
This is a simple and lovely campsite. We spent 4 night at the beginning of the school holidays and we don't have kids so was a bit worried about the amount of noise from lots of kids playing etc. this was far from the case. The campsite is big and there is plenty of space between each tent. It is a quite campsite and it is lovely. You can have campfires at night and the owners are so lovely and relaxed and always at hand to help out with anything. The facility's are kept clean at all time though it could do with another toilet as 2 is not quite enough when the site is full. The location is lovely and you just have 30 min drive to the sea and so many other lovely attractions. We will def be back here for a long relaxing weekend.
Relaxed friendly site
I spent two nights camping at Palace farm with my two young boys. We had a really lovely stay. The owners had a relaxed and friendly attitude which made for a chilled out stay. The site is quiet and what I would call 'real camping' with simple facilities of washing up station, shower block and toilets which were clean and tidy. The place was natural and family friendly with no raised eyebrows over my boys playing, running and flying their kite in the adequate space around the tents. There was a culture of quiet politeness amongst the patrons, and lights were out and all was quiet by 10pm. We intend to return soon.
Great if you have children, but could do with more facilities
This is a very popular campsite with families. We arrived on a Friday evening outside of school holidays and the campsite was nearly full with families. The site is a long rectangle, with pitches along both sides. The middle is used by children as a football pitch/play area from dawn until late into the night (up to 10.30/11pm) Although pitch sizes are generous, the set-up doesn't allow you a lot of privacy, even when you pitch facing the edge of the field. If you're camping as a family, then this is a great campsite, but if you don't have children and are hoping for a peaceful weekend away then this is definitely not for you. The facilities are very basic and in my opinion not big enough for the size of the campsite. There were over 100 people staying in a 75/80% full campsite sharing 2 toilets, showers, basins and washing up sinks. There was no working hand soap dispenser available for the whole 3 day trip in either toilet and on at least 2 occasions there was no hot water available for showering or washing up. The rough concrete floored toilet cubicles opened up directly onto the field full of campers, leading to awkward moments when someone had finished doing their business and had to step out past a queue of people. There are fire pits for rent which I'm sure would be nice to use in a chilly evening, but not great when you're down-wind of the pitch next door and have to inhale light fluid fumes and smoke instead of nice country air. In summary, it's a great campsite for families but could do with some additional facilities.
Easy to get to, but feels deep in the country
Very nice site, with some facilities so you are semi off grid. Fire pits are great to have an open fire without damaging the ground. Great for a family or group wanting a restful escape from the urban sprawl
A lovely camp site
This is a very child-friendly campsite. We stayed just one night with some friends. It was very quiet and friendly. The fire pits are great and we used ours to have a BBQ. The toilets were kept clean, but I think they could do with a few more than 3 when the campsite is full. A lovely stay though and we will go back.
Lovely family friendly camping
This is a lovely little site with large flat, grassy pitches on either side of the field. We stayed the second weekend in the May half term after the storms and the field was dry. The owners are very friendly and on hand if you needed anything but otherwise pretty relaxed. Fire-pits and wood refreshingly reasonably priced and the facilities basic but clean and well maintained, plenty of hot water/loo roll etc. The site was completely full of families when we stayed, with all the kids playing together in the middle of the field. There's chicken and a goat which kept our kids entertained for quite a while, lovely local pub 5 mins walk away and if you fancy going further afield - Whitstable is not too far for a beach day and Leeds Castle even closer. All in all a lovely stay!
Family friendly chilled out campsite
Huge pitches around the edge of a quiet, massive tree lined grass field with the middle free for the kids play with their new campsite buddies. Sturdy fire pits to hire and logs for sale = cozy marshmallows evenings. 'Facilities'' are basic but do the job nicely! An enjoyable week exploring the nearby Kent villages lanes, farms and orchards on our bikes. Graham and Liz are very welcoming and this campsite is highly recommended!
Best Price Guarantee
Easy and Secure, with instant booking confirmation
Trusted for over 10 years
A chance to win a brand new Coleman tent!
Book campsites near Palace Farm