Care-free, pop-up camping in the Kent Downs, with ample space, glowing campfires and expert owners.
For space, sunsets and simple, back-to-basics charm, few sites come close to this new, pop-up campsite four miles from the Kent coast. Open during the school summer holidays only, Pete's Field is, for most of the year, grazed by Cole Farm's cattle and home to roaming rabbits and pheasants. Unsurprisingly, then, given it is only around for a month, this is a small-scale and wild-feeling campsite, where 'digital detox' is the buzzword. There's no Wi-Fi, toilets are in a cleverly converted container, while open-air bucket showers offer blissfully basic outdoor bathing. For those who like the grass-stained knees and tyre-swing fun of proper camping, however, the place is a haven.
Though a new campsite, the couple behind Pete's Field are a dab hand at happy camping. Having worked as wardens on another Cool Camping recommended location for several years, they know that a plentiful supply of logs and comprehensive pointers to the local pub (200-meters away) are all important. Pete (yes, the Pete) is a campfire-lighting supremo, while Amy's adventure credentials have seen her write articles for camping websites and outdoors retailers. Their nous for good ideas, includes separate parking, so that the camping meadow is car free, and four pre-pitched bell tents for campers without their own equipment.
At the south-west end of the Kent Downs AONB, Pete's Field is in a nimble position for walkers – it's less than a mile off the North Downs Way – as well as being close to the beaches around Hythe, Folkestone and Dover. In fact, the campsite is twice as close to France as it is to London, though the capital is only just over an hours' drive away. It's enough distance that urbanites can admire wonderfully dark, starry skies and proper countryside sunsets, as well as dainty little villages like local Paddlesworth. Its quirky charms include a pub called The Cat and Custard Pot – owing to a badly painted picture of a red lion – and an 11th-century church that gave rise to the wonderfully self-deprecating village motto, "Highest Church, Lowest Steeple, Poorest Parish, Fewest People".
Our Best Price Guarantee
We guarantee our prices at Cool Camping are the same, or lower, than booking elsewhere. If not, tell us, and we'll match it or beat it. Full terms here.
Details
Facilities
2 open-air bucket showers, 6 flushing toilets in a small converted container. Open-air washing up facilities. No electric hook up available. Campfires allowed in off-ground fire bowls (included with all bookings). Bell tents come furnished for 4 with a double futon and 2 fold-out beds, plus a picnic bench, 2 camping chairs and campfire cooking equipment. The campsite is on a working farm with a small herd of cows and direct access on to local footpaths.
Suitable For
Campers, glampers, tents, kids – yes. Campervans, motorhomes, caravans, large noisy groups, dogs – no.
Nearby
The campsite is situated in the Kent Downs Area of Outstanding Natural Beauty, less than a mile from the North Downs Way National Trail. The Kent Battle of Britain Museum (01303 893140) is about a mile away at Hawkinge and there's a little railway museum and countryside centre, the Elham Valley Line Trust, in the other direction. The harbour, Sunny Sands beach and the East Cliff and Warren Country Park at Folkestone and the quaint town of Hythe with its shingle beach are both a 10-minute drive away. The Romney, Hythe and Dymchurch Light Railway (01797 362353), Port Lympne Wild Animal Park (01303 264647) and Dover Castle are within 10 miles of the campsite and historic Canterbury with its famous cathedral is under 20 miles away.
Food & Drink
The Cat & Custard Pot (01666 880249) is just 200 metres up the road from the campsite and offers great-value pub-grub. A more extensive menu featuring local produce is served at The Gatekeeper Inn (01303 864345) 2 miles away in Etchinghill. Nearby Folkestone has a wealth of pubs and eateries with fresh fish and seafood available in the harbour and a growing selection of food and drink outlets on the Harbour Arm. Amy and Pete can offer tips on the closest shops and places to buy local produce.
Opening Times
August only.
Why book with Cool Camping?
Best Price Guarantee, with no fees
Instant booking confirmation
Trusted for over 10 years
A chance to win prizes in our regular competitions
The Owner Says
Our quiet, campsite, Pete's Field, is popping up at Cole Farm in the Kent Area of Outstanding Natural Beauty for the second time in 2019. We'll be open for seven weeks only and will be offering back-to-basics camping – with campfires allowed. We have 20 pitches for people with their own tents and four bell tents set up for people who don't fancy pitching their own. If you like wildlife, walking, quiet camping and campfires, why don't you join us?
As a pop-up campsite with a focus on camping, we don't have a snazzy facilities block, wifi or even electric hook-up, we just offer classic camping where watching sunset over the Downs and toasting marshmallows on the campfire counts as entertainment. Having said that, as keen campers ourselves, we know how important it is to have clean toilets and a place to scrub up after a night around the campfire so we've got a cleverly converted container with flushing toilets as well as open air bucket showers and washing-up facilities. We keep Pete's Field peaceful with a no amplified music policy, quiet after 10pm and cars parked in a separate field.
Our bell tents are simply furnished and set up for four with a double mattress on a futon base for a comfortable night's sleep as well as fold-out beds for kids (or extra adults). We also provide a picnic bench, two camping chairs and a fire bowl with your tent and cooking equipment that's suitable for use over the flames. We'll even thrown in a few logs to help you get your campfire started. We have fire bowls and braziers available for campers to use and logs for sale too.
Cole Farm is a small working farm owned by the Clayson family who keep a small herd of cows within their 60 acres. They have been kind enough to let us set up in a field in the middle of the farm so we can share the views they enjoy from the farmhouse. Situated in the tiny village of Paddlesworth, which has a pub, a church and a few farms, it is the perfect place to relax, read a book and generally enjoy the Kent countryside. It's also in a great location for visiting the seaside at Folkestone or Hythe, historic Canterbury or Dover Castle. As it's just a couple of miles from the Channel Tunnel and less than ten miles from the port at Dover, it also makes a great stopping-off point if you're on your way to or from France.
Accommodation
20 grass tent pitches, plus 3 pre-pitched and 4 simply furnished bell tents. Check Availability
Location
Contact Pete's Field, Cole Farm, Teddars Leas Road, Paddlesworth, Kent CT18 8AD
Getting There
Leave the M20 at junction 12 and follow the A20 signposted for the Channel Tunnel to the Beachborough Roundabout. Take the third exit towards Etchinghill. After 1½ miles take a right on to Teddars Leas Road. Follow for 2 miles to Paddlesworth. Cole Farm is on the right. You will need to pass the farm, turn around by the Cat & Custard Pot pub and return to access the drive. The nearest train station is Folkestone Central, 5 miles away. It is well served by taxis. Alternatively get the number 16 bus from outside the station – it also visits the town centre, Hythe and Canterbury. The nearest bus stop is 1 mile from the farm at the Kent Battle of Britain Museum, Aerodrome Road in Hawkinge.
Reviews
Add Your Review
Rated ★★★★★ over 32 reviews
Best Camping Experience Ever
Best camping experience @ Pete's Field. Beautiful site with lots of room for kids to run around. The bucket showers are a lovely touch and the facilities are first class. Pete & Immy are lovely and nothing is too much trouble. I will be back for sure next year. Thanks for a great break. Stephane & Immy
An escape from it all, with lovely touches to make the camping experience that little bit more special!
A lovely experience all round - every little detail had been considered by Amy and Pete, who incidentally couldn't be nicer! I stayed with a group of friends and all the kids, and we caught up around the campfire watching an amazing sunset. It was just really really lovely. The campsite is away from the hustle and bustle and thats what I loved. Plenty of space to go for hikes and exploring nature, but also close enough to lovely little towns. All in all, had a great experience and am looking forward to next years pop up camping with Amy and Pete already!
Lovely, relaxed camp fun
We had a really lovely time over bank holiday. It's a super chilled campsite with a nice relaxed vibe. Amy & Pete are great hosts and the campsite is perfect for escaping to the countryside and switching off. I even braved the bucket shower and they were fab! We will be back thank you xx
The best time out!
We had such a nice bank holiday weekend at Pete's Field. Our 7 year old son (little Pete!) loved the running around and playing footie with other campers. He enjoyed the bucket showers so much he wants one in our garden! The website describes basic camping but hosts Amy & Pete have put so much effort and detail into the site that enhances the experience. Their knowledge and passion really shows and they couldn't have been more accommodating especially during some unfortunate weather drama. Despite the rain it was amazing to leave our phones and tablets behind and take some quality, family time out in this lovely setting. We will definitely be back next year and hope to try one of the very lovely bell tents.
Fabulous campsite
What a lovely campsite. Gorgeous views, everything you need, chilled out, clean, quiet, great location - the only issue is that we only had a weekend there. Really hope you're back next year as we'll definitely be back. Thank you for a great weekend to see out the summer!
Superb!
Pete and Amy are most welcoming and have done everything to make it comfortable. The view from the top of the field was awesome and its in a lovely, quiet part of the world. We gazed at the stars at night in perfect tranquility. There was a lovely feel to Pete's field and I cannot recommend this enough. It was good for families like ours, but was not overrun with noisy kids!
Camping at its best!
Awesome stay at Pete's field! Kids absolutely loved it - running free & enjoying nature at its best! Amy and Pete are the best hosts and very experienced campers ... they know exactly how to provide an amazing camping experience for all. At Pete's field, there is something for everyone, can't wait for next time!
Peaceful family fun
This small campsite is well thought out, Amy and Pete couldn't have been more helpful and I loved all the little touches designed to make your camping experience the best it could be. Thanks for a lovely time.
Tranquil back to basics camping - loved it.
Amy and Pete, thank you. Bucket showers, envigorating and hot. Camp fires burning. Marshmallow overload - sweet sticky and fun. We'll be back.
The best few days off I've had in years
We stayed in a bell tent with our 5 year old. So comfortable and spacious with beautiful views. Everything has been thought of here cf. other recent reviews. Our daughter loved playing with other children and there was simply no stress wondering where she might be as every bit of the field is visible from anywhere. The loos are spotless...in fact everything is spotless. Pete and Amy do everything to make your stay pleasant and hassle free. Our daughter went paddling at nearby Hythe where you can buy excellent caught today fish (£4 got us 2 fillets of sea Bass which we cooked in butter over the excellent fire bowls). Lots to do nearby but I was happiest just chilling on site watching my daughter play with new friends in safety and outside . A great place and we will be back next year for longer. Congratulations . Marcus, Ag and Roxy
A slice of heaven in Kent
We stayed at Pete's Field for 4 nights from 19th-23rd August in one of their bell tents and were very sad to have to leave and go back to reality! Amy and Pete were incredible and have so much knowledge and experience that there is nothing they haven't thought of to make a stay on Pete's Field absolutely brilliant. The bell tents are beautiful with comfortable beds for the adults and kids and all the things you could possibly need for your stay - kettle, pots, pans, gas stove, cutlery, cups, glasses, plates etc. All you need to bring is your bedding, clothes and food. We have a 5 year old and a 2 year old who fell in love with camping and played for hours with new friends they made from other tents. The field is so open they can roam and play and you can keep an eye on them really easily. Highlights were definitely the tree swing, cooking on the campfire, toasting marshmallows, the brilliant hot water bucket showers and the little hut selling lovely local produce. They also have a great 'waste not, want not' box with things that other campers have left behind in case they might be useful to others. Pete's Field is really close to lots of attractions, villages and beaches so we also managed to have fish & chips on hythe seafront, go walking in Lyminge forest and spend a day at Port Lympne wildlife park - all within 10/15 minutes drive. We really can't recommend Pete's Field enough, and we will DEFINITELY be back next year!
Perfect in every way.
We loved our short 3 night camping experience at 'Pete's Field'. Amy & Pete are so friendly and welcoming and they have thought of every detail to make staying here superb. The toilets are clean and well maintained. The Bucket shower was very effective and rather good fun to use. Washing up sinks very well designed and include eco liquid and nice dish brushes. Good recycling facilities. The honesty shop is a great idea and being able to grab some very keenly priced cold beers from the cooler box and leave the money in the jar was a really nice touch. There are great views from the top of the field, all in all one of our new favourite camp sites. We can't wait to return next year.
Stunning views and beautiful sunsets
It was a lovely field, clean facilities and bucket showers, first time we had tried them but very refreshing, hot and eco-friendly! Amy and Pete were very friendly, they have a great well stocked "shop/station" with a few leaflets/ toys and all you need to share and enjoy your stay.
Beautiful quiet campsite
We took our 18 month year old on her first camping experience and Pete's Field was the perfect place. Amy and Pete were helpful and welcoming, and the bell tent we stayed in was absolutely gorgeous - Amy had organised a travel cot and some toys for us, and they had provided everything else we needed. My daughter loved running free in the field, picking blackberries and using the outdoor bucket shower, and my partner loved tending the campfire (and I loved that he had all the appropriate tools and fire gloves). The hot bucket shower was a real treat, much more beautifully constructed than I was expecting from a pop up campsite! We had a lovely stay thank you, looking forward to coming back next year.
Well-run relaxed countryside-feel campsite
We had a lovely stay on this very relaxed feeling site. Amy and Pete are great hosts, very friendly but not intrusive. Highlights were the campfires, lovely scenery, bucket showers, swing for the children and bonus that no cars on the actual site. I would definitely stay if travelling via the eurotunnel which would be very convenient, and the bell tents looks ideal if didn't have your own camping gear. We spent a happy few days and kept busy and entertained despite not brilliant weather, with Dover castle, Canterbury and the cathedral and Battle of Britain memorial museum. All in all a great stay and lovely site
Child-friendly campsite and beautiful views
I took my little girl to Pete's Field for her first camping trip, staying with my sister-in-law's family and we had an amazing time. The kids loved running around the field, playing on the rope swing and trying out the (surprisingly warm) bucket showers. Yes, we had a few hiccups -(high winds and inclement weather scuppered our first night and the toddler forced me out of my bed onto the hard floor on the second) but Pete and Amy's wonderful hosting, attention to detail and the amazing location made it all worthwhile. I am already planning to come back next year - only next time, I think I'll book a bell tent with the large comfy bed!
Wow! What a great campsite
Just stayed for 1 night & had a great time, what a lovely campsite! The bucket showers were amazing 👍😊
A beautiful spot with great hosts
We stayed in one of the beautiful, very well furnished bell tents overlooking golden corn fields. Amy and Pete were lovely hosts and the little touches - such as lovely wooden toys for the tiny campers - made for a very special weekend.
Wonderful, peaceful setting with fantastic hosts
We had a great overnight stay at Pete's field. Amy and Pete were very welcoming and accommodating. The bell tent was so homely. Great for kids and adults alike! The fire pit and views were the icing on the cake!
Definitely cool camping with a very personal and familiar service
We stayed one night with a tent and three children. Had we known this campsite earlier we would have stayed some days more. Tents a placed on a wide and open field which gives you the impression to be somewhere in the countryside but not an campsite. We enjoyed especially the bucket showers (with warm) water and the open air dishwashing sinks. Both campsite hosts are very friendly and helpful and we wish them lots of success for their brand new campsite project.
Idyllic couple of days
I spent a couple of night's at Pete's Field with my two children and we loved it. The location and scenery is beautiful, the bell tents are great and the bucket showers amazing on a hot day. Amy and Pete are lovely hosts and have got everything just right. Definitely think about coming back next year.
Relaxing and peaceful
I spent 2 glorious nights in a bell tent at Pete's field. The location is great to switch off and relax! The sunsets over the North Downs were beautiful. My highlight has to be the bucket showers! Other highlights were the beautiful walks on the North Downs, the honesty box farm-shop produce, the quirky pub around the corner and the REALLY comfy bed in the tent. Amy and Pete have created an really special place and they are the perfect hosts, really experienced, knowledgable and kind. I wish them every sucess with their new venture and I will definitely be back!
Back to nature camping - Autism friendly
Beautiful views, camp fires, a tree swing and those amazing bucket showers with deliciously scented eco products! Amy and Pete are the perfect hosts for a truly memorable off grid stay. The strict no noise after 10pm policy was very welcome after a busy day exploring with a noise sensitive Autistic son. First time camping for our boys and they are hooked - no one wanted to leave! Highly recommend for back to nature camping for all!
Great bell tents with everything you need!
We had a lovely weekend at this campsite. The bell tents are spacious and comfortable, and you can tell Amy and Pete have loads of camping experience as so much thought has gone into providing all the essentials (and some non-essentials such as games!) it really does make camping easy. Like others, we found the bucket shower to be excellent, particularly in the hot weather. Highly recommend this campsite!
A little bit of heaven on earth
My wife and I spent a weekend here and had the most enjoyable relaxing stay. There is plenty of space for your own secluded pitch with wonderful views accross the Kent weald looking west for some spectacular sunsets ( weather permitting). Amy & Pete ( the hosts) are both friendly and helpful and are often checking if you are ok. A great base for walking in countryside or visiting the local seaside resorts . A strict no noise policy after 10pm ensures you get a good night's sleep. We Will definitely go back.
Lovely campsite
Took my 5 year old grandson on his first camping trip and we enjoyed out stay on this eco camp site with a lovely view, glorious sunset and lots of space between tents plus the novelty of a bucket shower! Amy and Pete were extremely helpful and friendly field hosts. All in all a welcome break from the London heat
Great views!
We had a great time staying in a bell tent at Pete's Field. The facilities were excellent- clean and easy to use washing up facilities, all cooking equipment provided and a comfy bed. The huge open field with views of rolling hills and a gorgeous sunset was wonderful. I would highly recommend!
Felt like a true escape!
Was bowled over by the bell tent we stayed in and the attention to detail. Having not read the website properly (classic me) I didn't realise they are completely kitted out and you really can just grab an overnight-bag and pop to the supermarket en route for some grub...and that's it! The bed was very comfortable; loved the bucket shower; and just enjoyed feeling like I was miles away from the rat race (knowing that there's a pub down the road!). The kids ran wild and had a great time visiting the farm animals. Definitely want to return and do a bit of rambling next time. Thanks for a lovely stay Pete and Amy!
Lovely hosts and eco friendly basic but great facilities.
Quiet site only minutes from civilisation but felt a million miles away!
Quirky, comfortable and beautiful
Would definitely stay again... the bell tents are new, spacious and owners have thought of everything!
location superb, showers brilliant
We had a great stay at Pete's field, great hosts, thanks Amy and Pete. Our first time glamping with 2 young children and cotbed provided too which was perfect. Highly recommended - turn up, chill out. Hope to see you again.
Lovely and Comfy
We stayed last weekend during a festival on the Farm. Just what we needed after a busy day, very relaxing and comfortable stay. With some nice little touches, such as homemade flapjacks. Jummy. Would stay again.
Why book with Cool Camping?
Best Price Guarantee, with no fees
Instant booking confirmation
Trusted for over 10 years
A chance to win prizes in our regular competitions
Book campsites near Pete's Field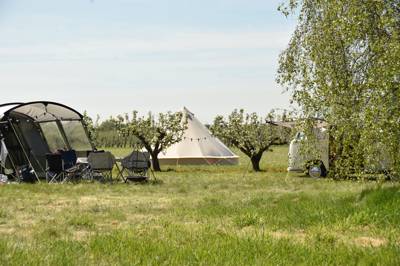 i
Campsites in Deal
Campsites in Kent
Campsites in South East England
Campsites in England
Available:
1 Pitch
2 Bell tents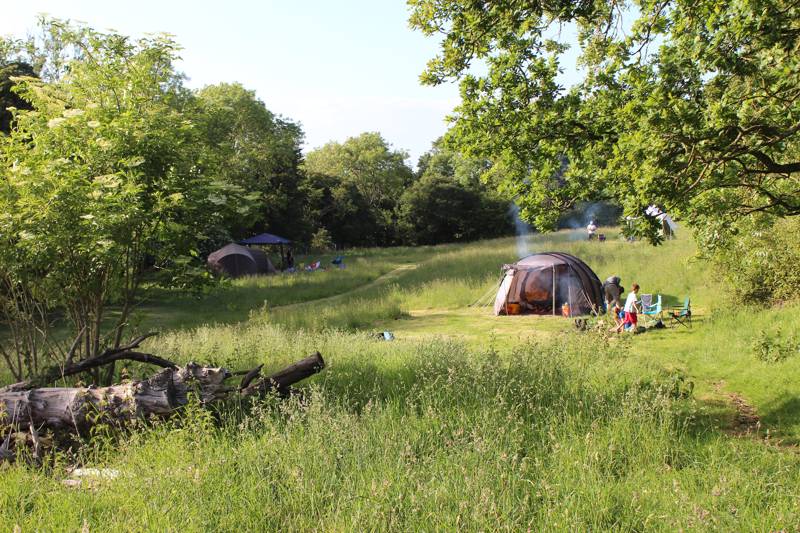 i
Campsites in Ashford
Campsites in Kent
Campsites in South East England
Campsites in England
Available:
2 Pitches
1 Bell tent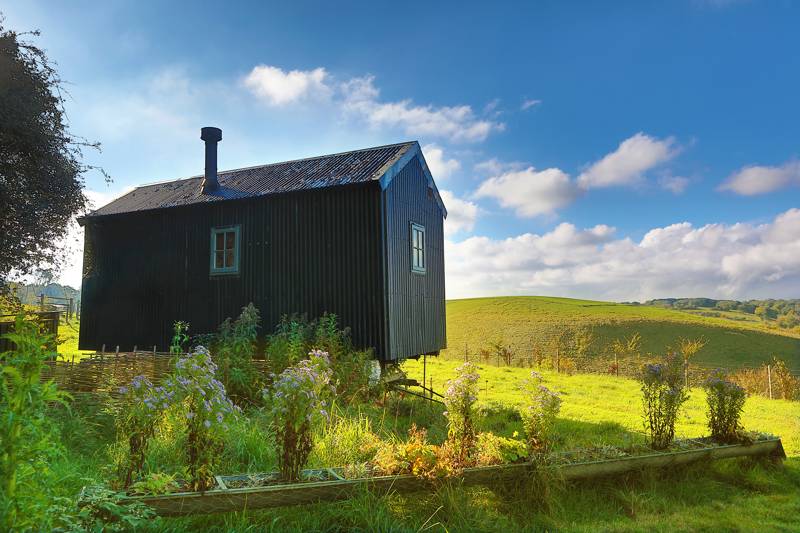 i
Glamping in Dover
Glamping in Kent
Glamping in South East England
Glamping in England
Available:
2 Shepherd's huts