This site always has something new to reveal: a field hidden behind majestic oak and pine trees, a secret pathway, or a genteel village you never knew existed
Britain's capital of trees and trails, The New Forest is without doubt one of the finest, most magical places to camp. Spread across a decent portion of Hampshire, the New Forest was established as royal hunting grounds by William the Conquerer back in 1079, who demanded somewhere to kill deer away from the 'peasants' of his recently acquired kingdom. One thousand years later, the New Forest is still principally in royal hands, with around 90% belonging to the crown; although Queen Liz is a little more receptive about sharing this wonderful area than her Norman ancestor.
Set amongst the ancient trees that have made the New Forest their home is Setthorns, a secluded and private site which provides campers with a tranquil, back-to-basics camping experience. Back-to-basics indeed, as there are no shower or toilet facilities (your own chemical toilet is essential), and whilst we admit the rugged feel of the site won't be for everyone, it'll certainly suit anyone with a sense of adventure or with a yen for nature. Space and privacy come by the bucket loads here; pitches are large, with many carved out of the bushes to form cosy little alcoves, and you're unlikely to be disturbed by your neighbours – unless they're shouting through a very powerful megaphone.
The site's picturesque location always seems to have something new to reveal: a hidden field behind majestic oak and pine trees, a secret pathway, or a genteel village you never knew existed. Wild ponies are regularly spotted grazing leisurely around colourful scrublands, paying no attention to the walkers and cyclists that pass on the many marvellous walking and cycling trails. Further afield, there's a wealth of attractions, from award-winning gardens (Exbury is a must see), museums, wildlife parks and traditional working farms you can visit.
Setthorns is a solid example of what a campsite should be. One of Camping in the Forest's ten New Forest locations, they seem to understand what campers are looking for. They understand the importance of protecting the local landscape. They understand that visitors don't want to be bombarded with rules and regulations, and just want to relax and go with the flow. And most importantly, they understand that camping is all about reacquainting yourself with nature, and becoming immersed in the experience of the wild. And we couldn't agree more.
Best Price Guarantee
Easy and Secure, with instant booking confirmation
Trusted for over 10 years
A chance to win a brand new Coleman tent!
Gallery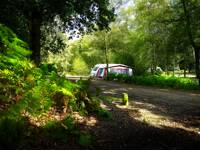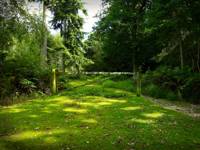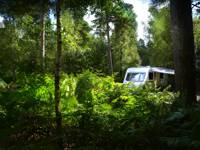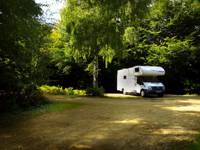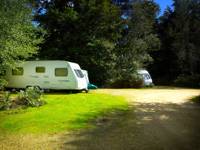 Video Tour
Book campsites near Setthorns Campsite