Stud Farm Telscombe Village
A glorious little East Sussex campsite that's worthy of the farm's prize-winning history
It's now over a hundred years since Stud Farm in East Sussex had its glory days of a Grand National winner. Shannon Lass, champion of the 1902 race, was trained here on the South Downs, galloping across the green landscape with the dazzlingly blue backdrop of sky and sea. Alas, today the farm has hung up its horse racing shoes in favour of a more laid-back pace to life. There are sheep, pigs, cattle and acres of arable farming space, while horses still clip-clop their way across the livery yard but are here for casual hacking and rides rather than weekend trips to Aintree. The farm is also home to an excellent little campsite; a perfect place to breathe in the sights and sounds of small-time Sussex agriculture.
Just a mile and a half from the coast and slap bang on the South Downs Way, Stud Farm Campsite certainly boasts a sought-after setting. Campers in the know should book here early. With just 15 regular pitches and five 'backpacker' spots for car-less campers, the campsite has a habit of filling up quickly, especially on summer weekends. The atmosphere is one of back-to-basics simplicity. Campfire smoke wafts in the evening breeze, with firepits for hire and logs for sale, while facilities – toilets, taps but no showers – are a thoroughly basic affair. The result is a paired-back campsite with a pleasingly casual atmosphere. Walkers pass through as they pace the full length of the South Downs Way and families come for short breaks, bathing in the English Channel as they forgo their weekend showers.
By car, busy Brighton and ancient Lewes are within easy reach. The former is on hand for a vibrant city break by the coast, the latter for stepping back in time and sipping tea in ivy-clad cafés. You needn't to and fro in the car, however. From the campsite it only takes around 20 minutes to walk to the nearest beach on Telsombe Cliffs waterfront and, when you return, a quick detour via the local pub offers a handy place to refuel. When you get back to Stud Farm, meanwhile, there's the farm's own lamb, pork and sausages for your evening supper. Plus, of course, the obligatory evening marshmallows. Bliss.
Best Price Guarantee
Easy and Secure, with instant booking confirmation
Trusted for over 10 years
A chance to win a brand new Coleman tent!
Gallery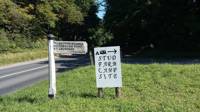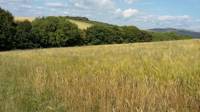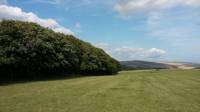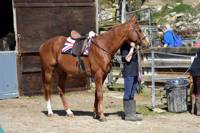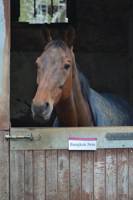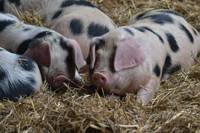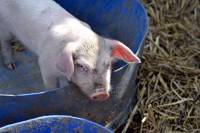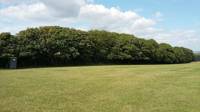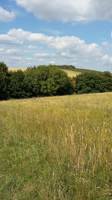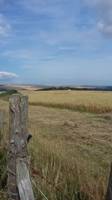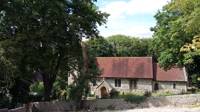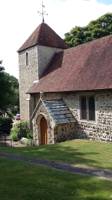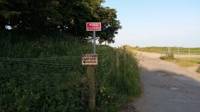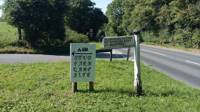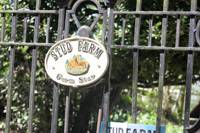 The Owner Says
Our picturesque campsite is located on the beautiful South Downs Way, offering pitches for tents and camper vans only, (sorry no large caravans or motor-homes). The site is within an Area of Outstanding Natural Beauty with breathtaking views over the Downland and sea. It's also only a 20 minute stroll from the  gorgeous Sussex coast and within easy reach of Brighton.
The site is purposefully basic and offers a toilet facility, (portaloos) and a drinking water tap also used for washing up. Fire pits can be hired to create a camp fire or barbecue (camp fires directly on the ground are NOT permitted). Logs & fire lighting packs can be purchased along with breakfast & barbecue hampers & marshmallows. The campsite is dog & family friendly and you are able to park next to your chosen pitch. This is an ideal location for walkers, cyclists and riders, offering them a reduced rate.
Stud Farm is a mixed working organic farm. Previously a horse stud and home of a Grand National winner in 1902. It is now a working sheep farm, along with pigs, cattle and arable farming. It also offers horse livery, with a range of stables, paddocks & packages available as well as an outdoor school and homemade hay & straw for sale. We produce our own lamb, pork and a range of sausages & pork burgers, all available for purchase and along with our free-range eggs can be supplied to hungry campers! The beautiful farm house offers B&B with equine companions welcome. Perfect for a ride along the South Downs way. Also look out for our open day running every year on the Sun & Mon of the first May bank holiday.
We are based in lovely Telescombe, a historic and picturesque village recorded in the Domesday Book. It is nestled at the foot of the South Downs with Telscombe Tye to the South. It houses the ancient church of St.Laurence which dates back to the twelfth century. Stud Farm forms part of the village along with the village Hall and houses such as The Manor and the Old Rectory. It has less than 50 inhabitants and therefore still remains quiet and unspoilt.
Reader Reviews
Add Your Review
Perfect bank holiday adventure.
Really enjoyed our experience at stud farm. Easy, simple and affordable. We were on our way through bike packing and we slept soundly. We enjoyed the great views, clean facilities and easy set up.
Basic camping with gorgeous views
We hired the bell tent, which was a real treat to have it set up on arrival with a very comfy double bed and inflatable single beds for the children. It come with two camping chairs, small table and fairy lights. Plus the tent had been debugged! Note that the bell tent is near the entrance to the field and on the bottom of the slope, meaning it doesn't get the sea views and cars entering the field can be quite loud. However, because of the trees it isn't as windy. Justine was very helpful and accommodating, coming over to chat throughout our stay and bringing milk when we ran out. There are two loos (one without a working lock) and a shower. The showers were hit and miss whether they would be either working or hot - depending on who else is using the water in the block (including washing up). You have to take your bins away, which is a hassle, but you are told about this upfront, so mustn't grumble. There isn't much traffic going up and down the road and so you get enjoy the lambs bleating, the song birds and the wind through the trees. The view is stunning. All tents are situated around the field leaving the centre free for children to play, there is also a communal fire pit and logs to sit on. The loo block was visible from the whole field so relaxing to let the children run around and know that they were safe and in sight. There isn't much to do in the direct vicinity. There is a Tesco extra a 15 minute walk away and a park. But if you're coming here for a relaxing break, to enjoy the view, nature and sit around a field. It's fab. The children commented they would like more for them to do, but enjoyed it nevertheless.
The Peace
Loved the site. It was perfect for meeting up with friends from Brighton and Eastbourne. Though a basic site, the place is truly enchanting and I will definitely be returning.
Relaxed and scenic campsite in Sussex Downs
We camped over a busy August bank holiday but even with maximum capacity there is enough space to spread out and not feel on top of your neighbours. Fine views of the sea and the downs but as a result is rather exposed to the elements although there is a tree lined shelter down one side of the field which offers slightly more protection. The site has a lovely peaceful feel where groups, family's, couples, and dogs can all enjoy the experience. Yes the site is basic but that is the joy of it. There is everything you need and Justine the owner is fantastic and most accommodating if you get in a pickle or forget something. Do order her breakfast or bbq packs - all meat organic and home reared from her farm. Delicious! plus fresh laid free range eggs. Heavenly! The sausages get a massive thumbs up too. Word of advice - bring strong tent pegs and lots of spares - the ground is very hard and rocky. Plus a good mallet!
Gorgeous views of n a back to basics site
Lovely and simple site. Clean, stocked toilets. Nice touch with the washing up bowls and drying racks. The view was the highlight however!! The only downside was we felt a little squashed in (it was a bank holiday though) and it could do with clearer rules about amplified music and rowdy teenagers after 11pm, the two weren't related! Both are fine if you know that's what you are getting but I'm old and like to relax in relative peace and quiet! It didn't really detract from what was a great stay though.
Needs more facilities
We camped at this camping, and the view Is good and the place is nice, but there aren't enough facilities. There is one cold water tap and 3 dirty portable loo's. That's it. It felt more like they were trying to earn some easy money, than that they were trying offer a nice camping site.
Rural simplicity, with ocean views
The Stud Farm site is beautiful - a generous sized field means that there's loads of space, and the surrounding views are fabulous. There's fantastic walks from the site both through the Downs and to the coast. Facilities were clean but simple. There's no shower, although we all had fun washing with buckets of (warm) water. Great produce available for breakfasts and Barbeques. We loved it here and will definitely come back
Peace and tranquility
Stayed at Stud Farm this weekend with my 15 year old. We wanted a quiet get away and thats exactly what we got. The field is a bit sloping in parts but if you pitch around the edge its ok. We got a space with a sea view which was lovely. Justine met us as we were setting up an brought the fire pit, wood eggs and bacon we pre ordered. On the saturday we walked down to the coast and then into Brighton (not for the feint hearted!). We got the bus back and stopped at the Smugglers Rest pub for a drink before the walk back to the farm. Its very peaceful with just the noise of the sheep and birds to keep you company. The facilities are basic which is what I expected however I'm not sure 3 portaloos is enough for the number of pitches available. Would definitely recommend this place and hope to go back real soon.
Views and relaxed environment
As described this is a basic facility campsite but excellent views with walking opportunities. 20 minutes walk across fields to the sea front. It benefits from being a mainly family and couples site so it is quiet and relaxed. A large field so even when fully booked there is still space (less so at the top of the field) even over the start of school break weekend. Would return again.
Beautiful back to basics site
This is just a field with a tap and a couple of portaloos! However the views are amazing and there are great walks and cafes nearby. You can also walk down to the main road and get the bus into Brighton. Justine was really friendly and helpful, and you can have a campfire which is great! Would definitely recommend staying here if you don't mind a basic camping experience.
Simple campsite with a sea view
Back to basics - just a field with a sea view. Lovely to be able to have a fire pit and/or BBQ. Arrive early to get a spot looking out to sea. Justine and Lucy were very friendly and helpful. Walking distance to the sea (~20 mins) - turn right at the coast and go to Saltdean beach where there is a cafe (rather than left towards Telscombe Cliffs beach where there is a wastewater treatment works...!). The portaloos were surprisingly nice and clean (although did run out of loo roll at one point). No shower but if you get hot and sweaty you can go for a dip in the sea. It would have been nice if the BBQ/breakfast packs came in a size small enough for two people.
All you need for a easy weekend
We brought our VW Camper here and really loved it. It may only have basic facilities (well stocked with loo roll, lights and soap however :D) but as a young couple with no where to be apart from a pub for the football, this camp site was perfect. It's in a lovely location and only a 10 minute walk away from the nearest bus stop to get in to Brighton, and the buses run pretty much all night so getting back wasn't a problem either. Justine was quick to respond to our emails and really helpful when we asked about local transport etc. There's plenty of room for you to pitch up wherever you like and even a communal firepit to enjoy. Unfortunately we didn't have time to enjoy one of the breakfast or BBQ hampers, but next time we're on the south coast we will definitely be back at Stud Farm. A perfect place to just enjoy life's simple pleasures :)
peaceful, great location
Very nice site with great views. Friendly and helpful owner. Portaloos were rather stinky after the bank holiday, but I expect this is a temporary thing!
Beautiful setting
The facilities are basic but the view and setting are truly beautiful. Good location - we parked in Lewes and caught the train into Brighton which made for a hassle free day out. Very peaceful campsite, awesome setting, we will return!
Beautifull Site
Thoroughly enjoyed our 2 night stay here, it was peaceful and quiet. The host was very friendly and helpful. Loved having the dogs and open fire... It is exactly as described.
Lovely views
Great spot in a lovely part of the world. Our only ask would be to please add a shower - very basic would be fine. I suspect it's quite hard to do which is why they haven't. But it's a lovely site with great sausages from the farm!
Lovely views but under supported
We were a bit disappointed that the campsite was quite so basic given how much they charge. I love a "basics only" campsite but wouldn't normal expect to pay top dollar for it. When the site ended up being filled by almost twice as many campers as advertised online we found the porta-loos and lack of showers felt less "off the beaten track" and more penny pinching. Nonetheless a lovely location.
Switch off and enjoy the views
This campsite was an excellent choice for the weekend. The combined views over the sublime South Downs and the sea were only bettered by the lambs playing merrily in the adjacent field. As a Londoner, this offered the perfect break over a BH weekend. We took advantage of the breakfast hamper and were delighted we did. Real food, real taste. This is a basic campsite in terms of facilities but a 5 star experience in terms of camping. Justine limits the number of the field so there's a lot of space and solitude. We combined the country with the city by taking the bus from Telscombe Cliffs to Brighton. We avoided the parking mayhem and were able to enjoy the pubs. I'd recommend booking here. Who needs a shower when you have a bucket of water to tip over your head.
Amazing place, awful description
Have always been a follower of Stud Farm in Telscombe Village, especially horse racing and have been to many of the open days over the years and was surprised to see that whoever wrote this said that horse racing no longer takes place at the farm. As a long time follower of the two, I also saw that you failed to mention how Jamie and Camilla won many races around the world with horses trained at this location, crocodile Dundee or Land N Stars to name a few in races such as the Melbourne cup and Dubai. It might be that you are ignorant on this but it is certainly what brought such great attention to the farm and their success lives on. As still a follower of camilla and her current progress in achieving her license I know she is still training horses at these facilities and think it is an insult to her that it has failed to be mentioned. It is very much an insult to the yard to call it as a livery yard, it is a racing yard and I think it should be known as that. It has not as you say "hung up it's horse racing shoes". I think camilla needs recognition for the following she has built as she is truly an amazing amazing person and a gift to the horse racing world.
Best Price Guarantee
Easy and Secure, with instant booking confirmation
Trusted for over 10 years
A chance to win a brand new Coleman tent!
Book campsites near Stud Farm Telscombe Village