Swallowtail Hill Glamping
Sustainable glamping in cute miniature cottages on a working East Sussex Farm
'Idyllic' doesn't do this East Sussex hideaway justice. Nestled within the High Weald Area of Outstanding Natural Beauty, Swallowtail Hill Farm is 40 acres of tranquil wildflower meadow, ancient woodlands, verdant valley, and vibrant wetlands, cultivated and conserved for your off-grid glamping pleasure. For all the seemingly unspoilt nature of this Wealden hillside, the farm is the result of owners Sarah and Christopher Broadbent's 20 years of hard graft and an acute understanding of the local environment.
Sustainability is a central tenet of the Swallowtail ethos which is why they still produce farm-reared meat, fruit, vegetables, hay packed with natural herbal medicines, and copious quantities of timber for building, fuel and fencing. For those with a real interest in conservation, the new Forest School and Wild Woodland Club for kids further encourages eco-education, bio-diversity and traditional woodcraft methods.
And then there's the accommodation. Beside the farm's central woodland, at the foot of a hillside ('a natural amphitheatre') beside a moorhen-inhabited pond, sit the twin timber cabins. These cosy abodes are perfect for a family of four, complete with wood-burning stove, kitchenette and firepit for some bonfire grilling under the stars. Resourceful to the last, the quirky double beds have been hand crafted using local wood and you'll find old apple crates as bedside tables, antique trunks for storage and handmade coffee tables.
But the main characters in this fairy tale are the two whimsical wooden cabins on wheels. The Meadow Keeper's and Woodcutter's Cottages are straight out of the Brothers Grimm. Masterfully crafted by using locally-sourced timber, these enchanting cabins score a perfect 10 in the 'unique sleeps' stakes. The former is the 'gingerbread cottage' of so many children's story books. It sits in perfect pond-side seclusion between two wildflower meadows, while the latter lies tucked away in a dell at the end of The Dean Wood, an eight acre chestnut and oak coppiced woodland surrounded by hornbeam, holly, hazel, oak and chestnut hedge lines. Whichever cottage casts its spell on you, a truly special time is assured. Just ask TV architect George Clarke, who recently featured the Swallowtail cottages on Amazing Spaces. The site is also just five miles from Rye – arguably England's loveliest medieval port town. So a charming traditional farm in East Sussex that's easily placed to access the South Coast's many delights, AND you can even have your wedding/hen/any-excuse-for-a-countryside-celebration here – ticks all boxes really, doesn't it?
Best Price Guarantee
Easy and Secure, with instant booking confirmation
Trusted for over 10 years
A chance to win a brand new Coleman tent!
Gallery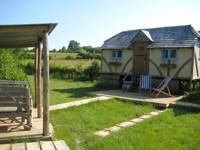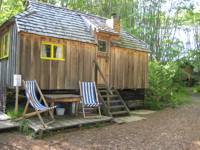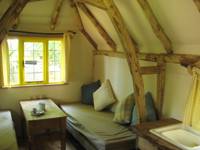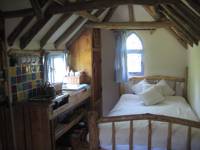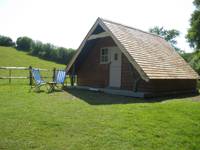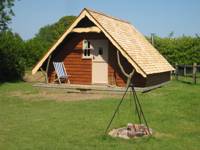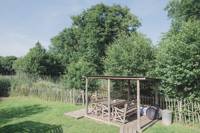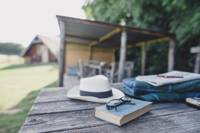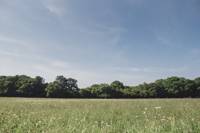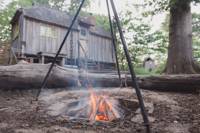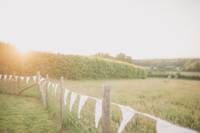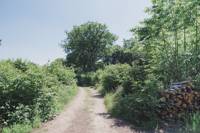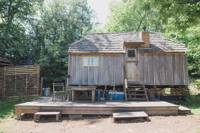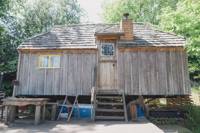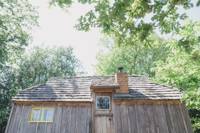 Book campsites near Swallowtail Hill Glamping