Tent pitch camping and wild glamping in a Sussex woodland hideaway
There's camping, and then there's off-grid camping. Beech Estate Campsite is most definitely the latter – no electricity, no mobile phone signal and a wheelbarrow for weaving your gear through the trees to the tent. If that all sounds like too much effort, then you may want to move on in search of something more suitable. If it sounds like the perfect escape, you're in for a real treat.
Beech Estate is one of two campsites from the 'Pegs and Pitches Camping' group – the others being a bell-tent-only affair at Wild Boar Wood in West Sussex. The Beech Estate site is the larger of the two. Tent pitches here are nestled among the trees or spread out in individual clearings and private spaces. The woods of the estate spread, in total, across some 2,000 acres. If that doesn't sound like camping heaven already, then just wait for the punchline: the 600 acres of woodland on which the campsite is located are for the exclusive use of guests to walk, mountain bike and generally run wild. The forest is all yours.
For those who really want the most private spots, additional 'faraway' woodland pitches are available on a hill overlooking the surrounding countryside. There are also eight wild-glamping bell tents, each with its own separate clearing, which come complete with beds, chairs, a picnic table, cookware, a firepit, logs and an eco cooking stove. It's fair to say that these are functional rather than luxuriously appointed, but then that's just what you'd expect in this off-grid, back-to-basics paradise.
Details
Facilities
There's room for 30 odd tents right in the woods plus 8 of the site's own bell tents, which each fit a couple comfortably or 2 adults and up to 4 kids. Inside, you'll find comfortable beds, carpet, coffee table and lantern. These 5 metre diameter tents are located in a woodland glade, each with it's own cooking implements, cool box, bbq tools, 2 chairs, table and tableware. Outside the tents you'll find an open fire and grill for cooking. Unique gas-fired bucket shower systems, eco toilets and flushing toilets are also provided. The woodland offers limitless walks, forest rises for bike-riding and areas for kids to make dens and run wild. The woodlands and meadows support birds of prey such as Hobby, Buzzard, Kestrel, Sparrow Hawks and Barn Owls. The meadows are full of Orchids, Ox-eye Daisies, Quaking Grasses, Bird's Foot Trefoil and Knapweed. As it stands, 34 different species of Butterfly have been identified on Beech Estate (including Clouded Yellows and Painted Ladies) as well as a number of rare insects.
Suitable For
Families, chilled-out adults, tents, family groups groups – yes. Caravans, campervans, dogs – no.
Nearby
Beech Estate lies right in the heart of East Sussex and is excellently situated to drive to many of the regions top attractions. The historic town of Battle (1066, and all that) is just three miles away. Cosmopolitan Hastings, home to the largest beach-launched fishing fleet in Europe, is also a short-drive away. A few miles down the A271, you'll find the historic village of Herstmonceux. Besides its historic windmill, visitors flock the Observatory Science Centre and the Tudour opulence of Hertmonceux Castle. If you're planning a day trip further afield, the stunning Seven Sisters Country Park is well worth a visit. Its chalk cliffs and lush, rolling hills are the quintessential Sussex scene and nearby Eastbourne has buckets of timeless seaside charm.
Food & Drink
The White Hart Inn (01424 838382) in Netherfield serves up classy pub grub in a truly beautiful location. Visitors can expect a friendly welcome and some great seafood fresh from the Sussex coastline at The Netherfield Arms (01424 838282). The Squirrel Inn has a fine selection of ales (including local tipple Harvey's) and has live music every month.
Open
April–end of October.
Why book with Cool Camping?
Best Price Guarantee, with no fees
Instant booking confirmation
Trusted for over 10 years
A chance to win prizes in our regular competitions
The Owner Says
Get away from it all by pitching your tent among the trees at our campsite in the wonderful 600-acre Beech Estate Woodland in Sussex or take it even easier with a stay in one of our "wild glamping" bell tents.
The off-grid campsite has just 30 total pitches, including our forest tent pitches and faraway pitches for real camping, as well as our 'wild glamping' pre-erected bell tents. The campsite is located in the High Weald Area of Outstanding Natural Beauty. Campfires are allowed on all pitches and bell tents and the privately-owned forest is yours to explore.
Forest Tent Pitches: set inside the woodland. Various pitch sizes including single pitches, double pitches, mini-group pitches for up to 4 or 5 families and a larger group option.
Faraway Tent Pitches: Set in the forest further from other campers. Including single pitches, two double pitch and a mini-group pitch option for up to 4-8 families.
Hammock Pitches: set in the trees.
Glamping Bell Tents: The option of 2-4 bell tents set on adjoining pitches. 8 in total.
Group Glamping and Camping Combination: There is the option of combining your own pitched tents with our ready-pitched glamping bell tents. There are a maximum of 3 bell tents within a close range of each other that can be combined with 2-3 other pitches.
Large Group Option – Woodland Meadow (10 to 15 Families): The Woodland Meadow is ideal for a larger group of families wishing to pitch their own tents together.
Accommodation
Pitches vary in size, with some suitable for singles, doubles and a few larger pitches for small groups. 'Forest tent pitches' are set in glades in the woods and amongst the trees, while there are also more isolated 'faraway tent pitches' set deeper into the woods away from other campers. There are also 8 'wild glamping' bell tents, plus a tree-line woodland meadow space for larger family groups. Groups should contact the office to check availability before booking.
Check Availability
Extras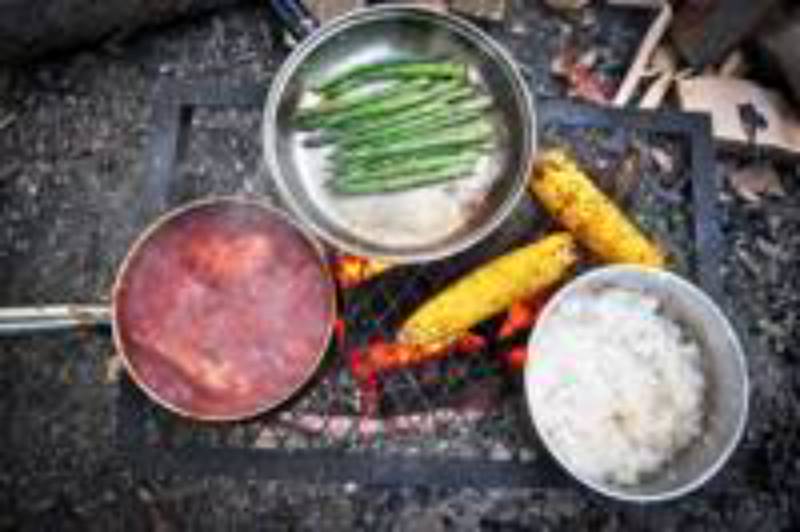 Fire Grill
Hire of a fire grill to use for cooking on an open campfire.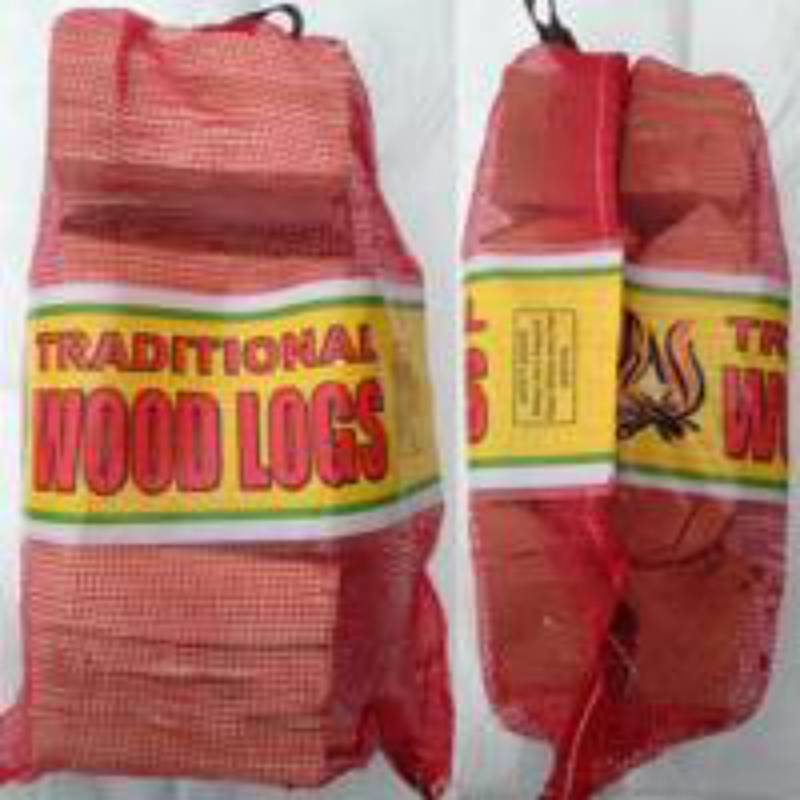 Firewood - bags of logs
Bags of logs for the fire.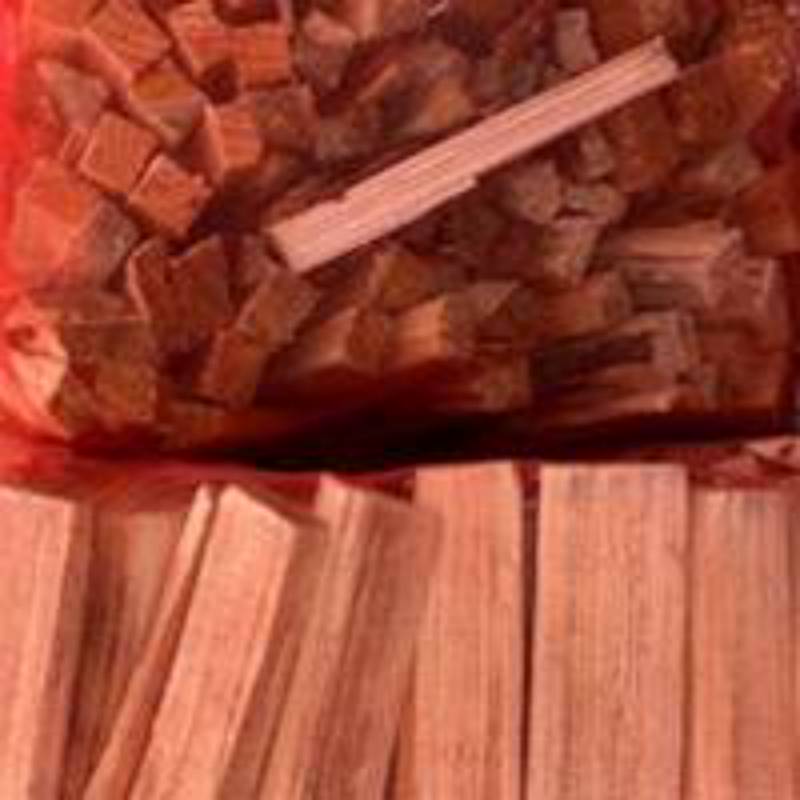 Kindling
1/2 bag of kindling to help you get the fire started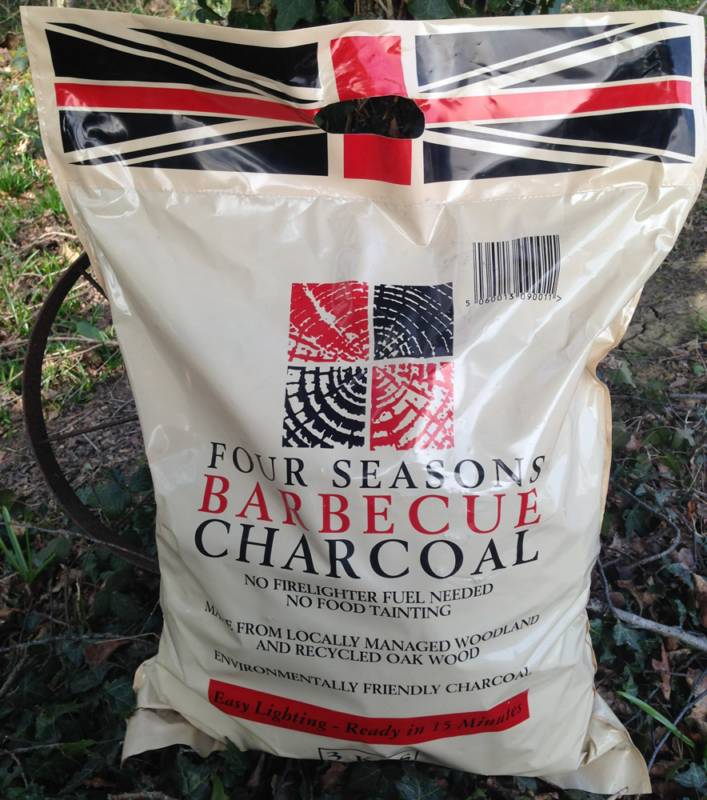 British Charcoal
Fantastic British home made charcoal that lights quickly and burns hot. Sourced from a local Sussex supplier and made from stock from local woodlands and reclaimed wood from saw mills.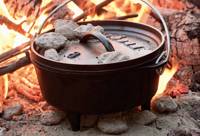 Cast Iron Dutch Ovens
These four litre cast iron camp pots have three legs and a rimmed lid so you can pile hot coals on the top to make the perfect Dutch camp oven. Dutch Ovens are perfect for stews, casserole and can be used for baking and roasting over camp fires or placed in the hot ashes. The Dutch Oven lid can be turned upside down sat in hot ashes or supported over the fire and used as a frying pan/skillet.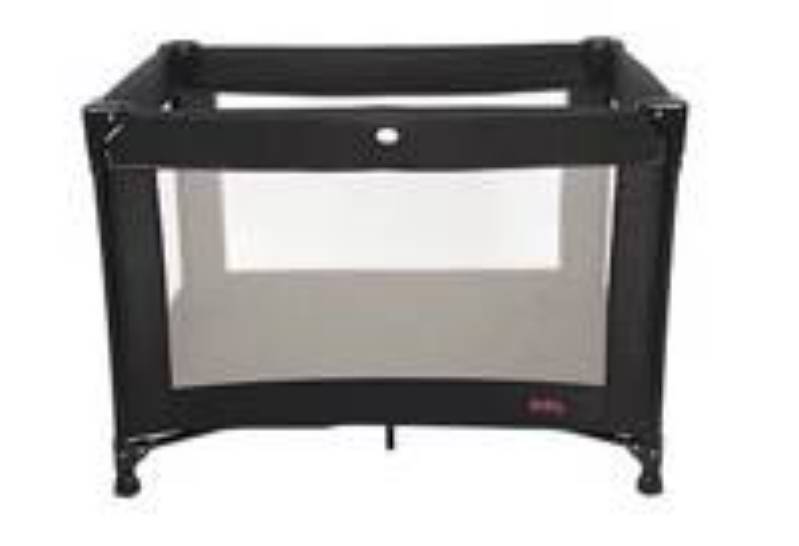 Travel Cot
Suitable for 0-3 year olds, up to 15kg of weight. Cot comes with an additional foam mattress (to the standard one supplied) but sheets, pillows and duvets/sleeping bag are NOT supplied.
Damaged or broken travel cots or components will incur a replacement charge. A £20 cleaning fee will apply for cots or mattresses that returned in the condition supplied. Please ensure you thoroughly check the cot is safely assembled prior to use.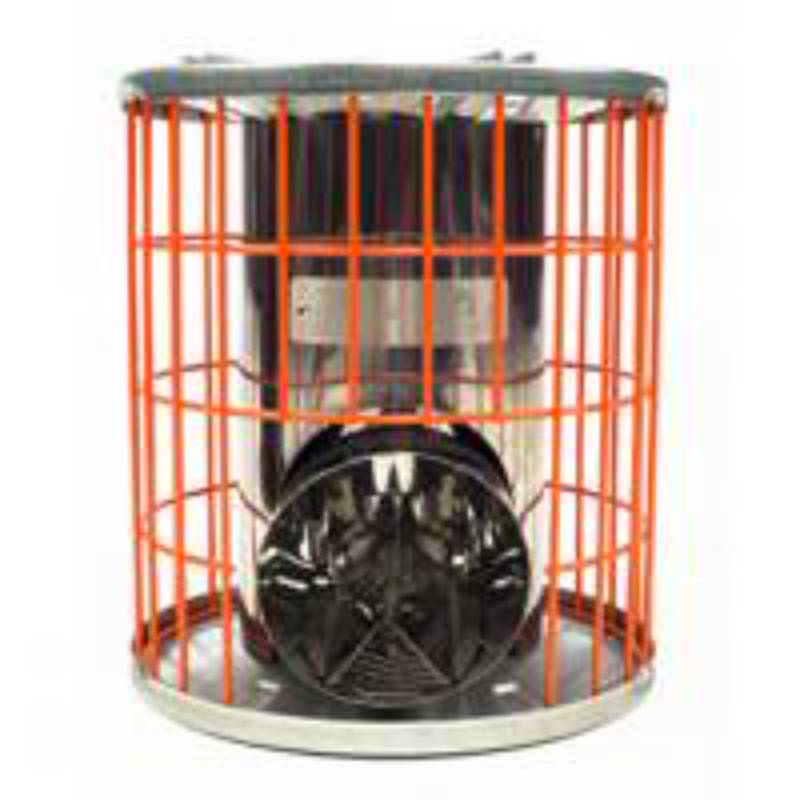 Horizon Rocket Stove
The Horizon Rocket Stove is a super efficient smokeless stove that runs on just a handful of fuel. The stove will boil a pan of water using only a few pieces of kindling which means no gas canisters or disposable BBQs going to landfill. Ready to cook on right away so it's perfect for a quick brew, bacon sarnie and much more.
Location
Contact Beech Estate Campsite, Beech Estate, Netherfield, Battle, East Sussex TN33 9QU
Getting There
The Beech Estate Campsite is in a secret location, part of the 2,000 acre Beech Estate. Beech Estate is hidden in East Sussex between Netherfield and Ashburnham, near the historic town of Battle. Once your booking is confirmed, detailed instructions are provided. Once there, they have areas for car parking away from the pitches. Cars may not be driven to your pitch. Wheelbarrows are provided to move your equipment to the pitch (and the wardens will assist if you need it). It may be a 5 minute walk – but it's worth it once you set up not to have cars in the campsite. Much safer for kids as well!
Nearest Station: Battle (3 miles away). Trains run regularly from London Charing Cross and London Cannon Street take about 1hr 20 mins. Taxi From Battle Station: About 10 minutes Bus: The nearest bus stop is on the edge of  the town of Battle. Bus Route 95. Walk: The walking distance from Battle is approximately 3.0 miles.
Reviews
Add Your Review
Rated ★★★★★ over 187 reviews
Retreat relax revitalise
After looking for somewhere more in touch with nature than just a field my partner and I came across beech farm estate. So glad we did, it is exactly what we were looking for in that it was surrounded by woodland, pitches separated very well ( we were in the faraway pitches), at night the only sounds were of the cackling of our campfire and the odd hoot from the owls. By day you can explore various routes and we came across deer early in the morning which was a bonus. If you are looking for somewhere as close to wilderness as you can but with some facilities then this surely can't be beaten. I shall definitely be back here in the future.
Response from Beech Estate Campsite
Thank you for your lovely review Michael. So glad to hear you had a good time at Beech Estate and enjoyed the wildness we try to create! We look forward to seeing you again and will endeavor to encourage the deer and owls to visit you again during your stay! 
Closest thing to Canadian camping ever!
Having been brought up in Canada and camping in the wilderness there, campsites in the UK and the rest of Europe always looked more like villages than campsites to me, so finding the Beech Estate campsite has been wonderful! Having a tent pitch surrounded by trees and greenery with no other tents visible is bliss, not to mention cooking on the firepit, being off grid, the exciting bucket showers, the familiar compost toilets and forest walks. Joy!
Response from Beech Estate Campsite
Thank you Charlotte! We're so happy you enjoyed your time with us and how lovely to be compared to the wilds of Canada! We hope we can see you for more of the same soon. 
Awesome semi-wild camping in beautiful woodlands
My 14 year old daughter had requested a camping trip. In a forest. Where we could build our own fire. I booked on a whim but the Beech Estate Campsite was PERFECT! Only an hour and a half drive from SE London and then we were there - driving down country lanes under canopies of trees to find this amazing place. We loved our yurt in a secluded spot with everything we needed. We cooked in a Dutch Oven over an open fire and sat out under the trees and the stars in perfect tranquillity late into the evening. The bucket showers were great (I had been apprehensive) and we even braved the composting toilets which were also fine. We had a lovely two-night stay and will definitely be back - probably with friends next time to share two yurts and a communal fire pit. Thanks so much for looking after us so well and for thinking of everything.
Response from Beech Estate Campsite
Thank you so much Kate! We're so happy to hear you and your daughter enjoyed your first stay with us and it sound like you really got stuck in. Great to hear we have converted you to our lovely bucket showers too...you're not the first! Please do come and visit us again, we'd love to see you return. 
Hammock friendly
It's rare to find a campsite that accommodates hammock camping - we were allocated a secluded spot which was perfect for pitching our hammocks. The area is beautiful and the facilities are very good - the bucket showers are great fun (and much cleaner than traditional shower blocks). The compost toilets were well maintained and environmentally friendly. At night, I could hear an owl and the birds in the morning were a treat. A fire pit was included in the pitch which was nice and wood available to buy at a reasonable cost. The staff on hand were friendly and helpful - I felt safe here which is important being a sole adult with child in tandem hammocks. This is a lovely site and will definitely visit again.
Response from Beech Estate Campsite
Thank you Angela! We're so happy to hear you enjoyed the hammock pitch and all the campsite facilities! We're very pleased you felt safe on the campsite and were looked after by our wardens. We'll look forward to your return.
Excellent, friendly, semi-wild camping experience
It's a large and lovely site, first of all, heavily wooded and with a lot of tents, but a secluded feel, i.e. you can't really see those around you. There is a laid-back feel but people are around to help out most of the time, and friendly when asked. You need to be prepared for composting toilets, but these are all part of the getting-back-to-nature experience, and the bucket showers, outside with a view of trees above, are simply great. There were a few noisy youngsters chatting late into the evenings, but generally it's a peaceful place, and limited planes overhead so not as noisy as the other site Wild Boar Wood can be, sadly. The bell tent we had was perfect, and our 3 year old and 12 year old were pretty amused most of the time. The walk to the Squirrel pub was hard here and there (carrying a big toddler!) but worth it - nice pub. Generally hard to fault this campsite.
Response from Beech Estate Campsite
Thank you for your review James! Great to hear you had an enjoyable stay and enjoyed the facilities and local pub. We'd love to hear how we could have made this a 5* review so please do email us with any feedback you have. 
Friendly, well maintained, beautiful.
Friendly, well-organised and well-maintained site. The staff are very helpful. Lovely pub, The Squirrel, is a half hour walk away through beautiful woodland. Some spots more secluded than others so there's something for everyone – whether you want a bit of calm and quiet or to be a little more outward facing. I've been three times and love it.
Response from Beech Estate Campsite
Thank you John! Great to have you returning each time and we hope it continues for years to come!
Proper camping
A wonderfully scenic, shaded website. Very clean and well run. Thoroughly recommended.
Response from Beech Estate Campsite
Thank you Russell! We're so pleased you enjoyed the campsite and hope to see you again soon. 
Wonderful experience!
One of the most beautiful campsites I've ever been! Off the grid, bucket shower under the stars, cooking on the bbq (cast irons for hire) and great walks. Close to the beach, we went by train (with bike) and cycled to Hastings (and went back with the train) Really great adventure! Thanks guys
Response from Beech Estate Campsite
I'm so happy to hear you enjoyed your adventure break to Beech Estate! Lovely to be up there with the most beautiful campsites you've visited, we're blessed with the beautiful forest we're in. I hope you're able to visit us again soon. 
Great campsite even in the wet!
We had a great stay in a woodland pitch, which wasn't too boggy given the heavy rain. We felt far enough away from others that our three year old wasn't disturbing anyone. The warm bucket shower under the tree canopy was a real touch of luxury and the rangers couldn't have been friendlier. In fact we wish we could have stayed a bit longer!
Response from Beech Estate Campsite
Thank you for your lovely review. We're so glad to hear the wet weather didn't dampen your spirits and that you enjoyed your time on site. The bucket showers are always a big hit! We hope you can visit us again for a longer stay.
A beautiful woodland retreat
One of the best, if not the best, campsite we've ever stayed at. An absolutely beautiful location and very well maintained - everything felt clean and safe and always plenty of hand soap and toilet roll. We loved our pitch which was conveniently close to the toilets, showers, water tap and car park but still felt secluded. The only slight downside is that we were hoping to add a couple of friends to our pitch for 2 nights of our 5 night stay, in the same tent, but were told this wasn't possible due to close proximity to other tents. We understood this was likely to be a noise issue and that they were keen to keep things quiet which was fair enough but then it was a bit unfortunate to be sandwiched between two pitches of families who were quite noisy (not an issue given it's a family campsite in half term) but it just tinged our stay feeling we had to be quiet when it was so noisy around us. But otherwise an amazing stay and we can't wait to go back!
Response from Beech Estate Campsite
Thank you for your review and feedback Francesca. We do have to limit numbers on pitches and I'm very sorry this effected your stay this time around. We can usually be very flexible and move you to a larger pitch but as it was so last minute we unfortunately didn't have the availability for this. I'm glad to hear you enjoyed your stay regardless and do hope to see you back at the campsite soon. If you can get in early we'll make sure to give you one of our larger more secluded pitches. 
Little piece of heaven
What a great place! Lovely camp site , spread along the woods. Great facilities, everyone is really respectful and lots of space for the kids to play around. And the best morning alarm - beautiful birds songs. Love it.
Response from Beech Estate Campsite
Thanks so much Eli. We're big fans of the dawn chorus too so are so happy you enjoyed this morning alarm! We hope to see you again. 
Great facilities with access to a huge woodland area
The facilities were top notch and the layout was well thought out. Super convenient yet also environmentally friendly. We loved the 600 acre woodland and so spent most of our time just exploring that area. I haven't been camping in years but this was the best experience I have had yet.
Response from Beech Estate Campsite
Thank you Mike! So glad to hear you enjoyed your time at the campsite and made full use of the wonderful woodland. We hope to see you again soon. 
Magical stay - kids had a ball
Such a beautiful site, we've been staying at since our 8 year old was 9 months old. Really magical, chilled, woodland setting. Clean facilities, friendly attentive staff and lovely walks on the estate. Highly recommend.
Response from Beech Estate Campsite
Thank you Jessica! So fantastic to have you returning every year and we hope this continues far into the future!
Great place!
It was my first visit in Beech estate camping and i tottally fall in love with this place. Views around are stunning, tents are quite far away from each other, lovely outside doors bucket showers. Quiet place to rest surrounded by nature. Highly recommend and definitelly will come back!
Response from Beech Estate Campsite
Thank you so much Giedre! So nice to read about your experience at Beech Estate Campsite and we hope to see you again this season for more beautiful views and bucket showers!
The perfect tonic
Our favourite campsites. Never fails. We love the campfires, the woods, the walks, the peace ans tranquility it brings us and of course an amazing experience to share with friends. After the past year the world has been experiencing, it was the perfect tonic.
Response from Beech Estate Campsite
Thank you so much for your lovely review, wonderful to be the tonic after this last year. We hope to see you again soon. 
Great
Loved camping here, we were only there for one night but it's got excellent clean eco friendly facilities, super private camp spots and awesome little firepits. Will be staying here again
Response from Beech Estate Campsite
Thanks so much Ashleigh! Great to hear you had an enjoyable night at the campsite and we do hope to see you again for another stay this season or next. 
thumbs up!
Soooo pleased we managed to squeeze this trip in before the impending lockdown! Couldn't recommend this site enough! Great eco-friendly camping with all the utilities you need out in the sticks. Staff were super friendly and provided us with lots of useful info. The pitches are super spacious and made to feel secluded but within a short distance to water and loos/shower. The fire pits are a great addition, with logs and kindling at hand... toasted marshmallows went down a treat! Lots of places to visit nearby and if like us you don't have a car there's a nice footpath walk to Battle Abbey!
Response from Beech Estate Campsite
Thank you Poppy! We really appreciate you taking the time to leave us a review and are so happy to hear you enjoyed your stay with us at Beech Estate. We hope to see you again for more campfires and marshmallows!
Excellent stay at a hidden gem of stunning British woodland
An unforgettable experience wild camping in the beech Estate forest. From the moment we arrived the staff were welcoming and friendly and full of passion and knowledge of the local area and amazing wildlife we might encounter during our stay. They were always available to answer questions and always did so with a big smile. The facilities were amazing and clean and I would highly recommend taking a bucket shower! A great experience and excellent for conserving water. The pitches were fantatstic, well spaced out to give you a real feel of seclusion and put you right on nature's doorstep. At night the only sound we could hear was the crackling of the fire (amazing to be able to have a camp fire in a safe pre made fire pit) and the occasional hooting owl. Many thanks to the team at Beech Estate we will be returning next year for sure!
Response from Beech Estate Campsite
Thank you Ben! I'm glad to hear our wardens looked after you and you enjoyed all that Beech Estate has to offer. The bucket showers are always a hit so I'm pleased to hear you enjoyed them! We look forward to seeing you again for more of the same. 
Home away from home :)
I stayed three times at Beech Estate this year and have loved it every time no matter the weather!! Everything is really well set up, tidy and good covid measures in place! Best shower I've had all year :) Staff has been extraordinarily friendly and welcoming and evidently working very hard to ensure everyone gets to have a good time. There was home grown vegetables and pine cones for fire starters. I loved the big chunky tomatoes! The first time I went it was very rainy but couldn't dampen the spirits, the woods were extra pretty and there is nothing better than warming up by the fire in lovely company and with a delicious curry cooked in a Dutch oven after a long soggy walk. Second time I got to do some quality star gazing and there was lots of wildlife scuttling about. Lovely walk to the squirrel inn, well sign posted. I'll be back for sure!! Thanks Pegs&Pitches team for a lovely time away <3
Response from Beech Estate Campsite
Thank you for your lovely review! It's wonderful to hear about your experiences at Beech Estate and it sounds as though you have really made the most of every visit. We hope to see you again next season!
Great place highly recommend
Stayed two nights in a bell tent with a friend who doesn't like camping and we both loved it. Cant wait to go back.
Response from Beech Estate Campsite
Thank you for your review Tania. We're very happy to hear you have converted your friend to camping! We look forward to seeing you both again. 
Still lovely, but now with real downsides
My wife and I have camped here MANY times under its previous ownership, this was the first since the rebrand to pegs and pitches. The site is still gorgeous woodland, the pitches are pretty well separated, the fire pits great, and the hosts friendly and helpful. The new facilities are more industrial, but ok, and seem to cope well with the expanded site. The extra fire and water points are welcome. The covid provisions of hand sanitiser, soap, and good directions are well thought through. On the other hand: The site was not as well cared for as in previous years. The flushing toilet block is Looking tired and worn. The compost loos seemed to be cleaned once per day and were not emptied at any point in the weekend when we were there so the poo built up to a height where the sawdust did not cover it if you used the chute provided, causing them to smell. The bucket showers are still a delight, but I had to reattach the shower rose, tighten the fitting and adjust the rope so it could be clipped in to the hook, in order to use mine. Lastly, and most disconcerting were the rats. We have never seen rats on the site before, but they were everywhere last weekend. Not just by the bins, but all over our pitch (P13). There were several, and they were intrusive, crawling through the unsealed parts of the tent, and crowding in on us as we sat by the fire. It really took the joy out of sitting by the firepit. In summary, the site is still good, but the rats and the toilets make me worry that it is not as hygenic as it could be. We have previously always planned to return ASAP. This time, we will look elsewhere first.
Response from Beech Estate Campsite
Hi Brian. We are absolutely devastated to hear your experience wasn't as you've experienced in the past!  Firstly, we would like to let you know that the campsite is under the same management as it always has been, we have simply re-branded and changed names.
Though it's wonderful to hear the site and woodland was still enjoyed we are sorry for any issues you had. The compost loos use 600 litre IBC tanks to collect waste. These are only ever filled to 1/3 level and are then swapped for empty ones every month or two. Our apologies, as it sounds like the sawdust chute designed to spread the sawdust must not be working as well as intended. We will review our instructions and design to get a better sawdust spread.
We are aware of a first and very recent incursion of rats in a few areas of the woodland. This is not something we have ever had a problem with in any past season and have only seen the furry friends appear in recent weeks. It is important for us to understand rats are natural inhabitants of woodlands and with the campsite spread over 22 acres, we have a variety of native animals 'camping' with us. So we will be sensitively (and humanely) removing this issue, whilst still encouraging the welcome animals. This is a difficult balancing act but we are currently working closely with pest controllers to get this issue sorted, please rest assured this is a top priortiy for us and is well in hand.
Hugh (the campsite owner) has been in touch with you today and we do hope this cleared up some of the issues you experienced. Please do accept our sincere apologies, we would love to see you back on the campsite again, for what we can promise will be a wonderful time, more akin to the stays you have previously experienced with us.
Eco, Fantastic, Right Back to Nature
We camped not to long ago at Beech Estate and our experience far exceeded our expectations. The campsite is exquisite, beautiful, unspoilt, spacious, safe for families due to the size and containment and the woodlands are an added bonus. We couldn't recommend the campsite enough. We've camped a lot over the years, but our experience here topped all of them, so much so that we will now be visiting semi-annually :-) Thanks to all of the team there for looking after us and our group so attentively.
Response from Beech Estate Campsite
Wow, thank you for such a wonderful review Ellie! Great to hear about your experience on the campsite and we're overjoyed that you'll be visiting us regularly! Looking forward to seeing you again.
Beautiful and tranquil place
Great place to get away from the hustle of modern life the wardens are helpful and friendly The pitch's are secluded and a decent size with a fire pit with the facilities close by. The site is set in a huge woodland with great walks to the pub definitely will be booking again thanks
Response from Beech Estate Campsite
Thank you Paul! Great to hear you made the most of the facilities and secluded location, we look to your next booking with us!
beautiful place with lots of space to explore
i had a lovely time there with plenty of great walks that go through the 600 arces of stunning woodland. excellent pitches and facilities and friendly wardens to help you with whatever questions you have.
Response from Beech Estate Campsite
Thank you Paul. So lovely to hear you enjoyed your time on the campsite and made the most of the magical woodlands. We look forward to seeing you again. 
Best campsite in the country
Absolutely love this campsite. In my opinion it's the best in the country. It's super well run with friendly rangers. Facilities are perfect and love the remote feel. We set the tent up but spent most of the week sleeping in our hammocks given the number of trees near our pitch as stargazing as you fall asleep is the best. Without a shadow of a doubt we will be back. Don't be put off by being off grid. This is the USP of Beech Estate!
Response from Beech Estate Campsite
Thank you Rob! What a wonderful review and it sounds like you had an absolutely lovely time at Beech Estate Campsite. You're right, stargazing as you fall asleep is pretty magical. Come back soon for more of the same!
This is what camping is supposed to be like!
I've done camping in a big open field - with lots of other tents close by - but this was so, so different. Not only did we love exploring the huge estate, cooking on an open fire and enjoying our secluded spot, but we also got to see some shooting stars! - as we laid outside our tent in our very own personal clearing. We loved the locally grown vegetables that were for sale and of course the bucket showers - the perfect way to start the day among the trees! Before we went, I was secretly hoping to get my partner into camping, and now, this is likely to be a regular spot for us - we can't wait to come back. This is what camping is supposed to be like. :-)
Response from Beech Estate Campsite
Thank you Chris! This is exactly what we hope for for our guests experience so we are very happy to hear we hit the mark! This is exactly what camping is all about, so please do return for more of the same soon.
Lovely, clean and friendly Campsite - great location - perfect for first time campers and families
We had such a wonderful time camping here. The Bell tent was already set up and looking magnificent when we arrived. It was tucked away with everything we needed, most importantly the wondrous fire pit - and with all the pots and pans! We did our first ever camping cooked breakfast. Had the most amazing time exploring the wilderness & toasting marshmallows. We didn't want to come home ️. The Bucket showers were a definite hit with our children, who have never been so clean! The walk to the local pub, The Squirrel Inn, was so beautiful, and a mini adventure. We also cycled to the Netherfield Village shop, where the ladies were so kind, and we had the most delicious sandwiches. We cycled back through the woods on the way back and found lots of secret trails. Would definitely recommend to first timers (like us) or seasoned campers alike. The atmosphere was really lovely on the site, very friendly wardens and fellow campers - and really respectful of each other. It was lovey and peaceful at night too, no loud noise so we could hear the trees and the birds - perfect Location was great too - we stopped at Battle Abbey in Battle on the way which was brilliant. Lovely high street too, with a great craft shop and little boutiques. Nice local supermarket too where we stocked up. On the way home we went to Herstmonceux Castle which was beautiful, and great for the kids to explore. It was a shame that the observatory wasn't open due to covid19, so we'll def be back when it does.
Response from Beech Estate Campsite
Thank you for leaving such a wonderful review Helen! We feel super lucky that you chose us for your first camping experience and we are so happy that you loved it! It sounds like you really made the most of the outdoors, local area and of course the fire pit and bucket showers on site, great to hear you enjoyed these! We hope to see you again for more of the same.
A magical experience in a stunning environment
My teenage son and I enjoyed 2 fantastic nights in one of the Bell Tents. If there had been availability we would've definitely have stayed longer. The first thing we noticed on arrival was the peace, quiet and the relaxing sound of the birds singing. The Wardens were super friendly and helpful and the Bell Tent set up was brilliant, including all that was needed to cook food over and in the campfire. My Son thoroughly enjoyed taking charge of the fire and cooking much to my delight and enjoyment (only it then meant I was on wash up duty LOL). The bucket showers were a must and we even braved them in between rain showers on our last day which made it all the more fun. We only had a short stay but we enjoyed a lovely walk around the campsite and we also had a fun trip to the Science Observatory which was only 15minutes drive away.
Response from Beech Estate Campsite
How wonderful to read about your experience on site Julie! That you so much for leaving this review for us. Great to hear you were treated to a couple of days of cooking, even if it did mean dish duty! We look forward to seeing you again on site for more peace, nature and outdoor showers. 
Fantastic off grid experience
We spent 4 fabulous nights in a glamping bell tent in the woods, and had a great time. Cooking on the fire every night was a highlight for us. The tent was very well equipped and comfortable, no leaks, and we had a lot of space to ourselves. The site is beautiful and my daughter and I had a great walk in the woods and improved on some of the dens that had been built there by previous visitors. Toilet blocks were clean and the bucket shower was refreshing. A great trip, thank you.
Response from Beech Estate Campsite
Thank you Fran! So lovely to read about your experience with us and wonderful to hear you even improved some of the woodland dens! Glad to hear you made the most of campfire cooking, arguably one of the best parts of camping. We do hope you return and stay with us again. 
One of the best campsites in UK
Beech Estate campsite is the perfect prescription for a relaxed break. We had booked as a group and were relieved to see that the campsite had a strict cleaning regime and precautions against the Covid19 pandemic. There is plenty to see around and explore with the 3 nature walking trails with deers around. Our pitches had the luxury of a scenic valley and a clear night sky full of stars ! The wardens were very helpful and made our stay comfortable. With the eco-style arrangement everywhere, we just enjoyed in the lap of nature. There are only few areas where there is network connectivity and it helps in a way to detach for few days. We will be coming again next year and will recommend to anyone who wishes to bond with nature at its best.
Response from Beech Estate Campsite
Wow, thank you Rubas! So glad to hear you enjoyed your stay and appreciated extra measures we've taken during these strange times. It sounds like you really made the most of the surrounding nature and took the chance to relax. We look forward to your return next year!
Great camping
We stayed with our five yrs old boy for 8 days and had a great time. The setting in a beautiful wood does give you a real feel of relax and wilderness, while at the same time you can make use of clean and well-kept facilities. The bucket showers are a must and the staff has always been friendly and helpful.
Response from Beech Estate Campsite
Thank you Laura! Wow, off grid for 8 days...so glad you had a wonderful time and enjoyed our facilities on site, the bucket showers are always a favourite! Please do come back and stay again. 
Fantastic first family camping trip
We just spent a wonderful 3 nights at Beech Estate Campsite with our 2 children, 3 and 5. It was their first camping trip and we all loved it. We stayed in one of the Bell tents, very spacious and comfy beds. The pitch felt very private and secluded, but we were only a short walk away from the amenities. Beautiful forest and lovely walk to the Squirrel Inn pub! Will definitely be returning
Response from Beech Estate Campsite
Thank you Annie! We are so happy you chose Beech Estate Campsite for your first camping trip and even happier that you loved it! We are already looking forward to your return.
As close to perfect forest camping as you'll get...
We stayed in the Meadow during midweek at the start of August and had a fantastic stay. The weather fortunately was perfect and we made the most of the bucket showers under the blue skies. We loved exploring the forest on foot and on our bikes... our daughter who is nearly 3 loved it. Fires every night in such a peaceful setting was a highlight. We will be back - simple as that.
Response from Beech Estate Campsite
Wow, thank you so much for your lovely words Oliver! We're so happy to hear you enjoyed your stay so much and we certainly look forward to seeing you back at the campsite for more of the same again soon. 
Absolutely brilliant!
This is our second time visiting this campsite. Myself, partner and 8 year old daughter love it! This year however seemed incredibly busy, so noise levels were pretty bad. On our last night a pitch (F4) had in excess of 10 tents. The noise was unbelievable, at 1am we were awoken by ear splitting screams from girls at the toilet/shower area, deep joy! Wouldn't recommend to couples without children as they seemed to take over the site, had to jump to the side numerous times to avoid a child on a bike! Why they are allowed bikes is anyone's guess! Apart from that we had a lovely time, love the fire pit and bucket showers! I would suggest a warden wander around at 10pm to remind people to respect others and talk quietly!
Response from Beech Estate Campsite
Thank you for your review and feedback Tony. Great to hear you enjoyed the majority of your stay and our firepits and bucket showers, these are always a favourite! Sorry to hear you had problems with a nearby group. We do have strict rules on the campsite about noise, particularly when it comes to groups. Unfortunately this particular group booked a few separate pitches without our knowledge and then all pitched together. This is a rare occurrence as all groups are asked to contact us directly but we are sorry it affected your stay this time around. We do hope to see you in the future for a more peaaceful visit into the wilderness. 
Great experience
lovely setting with nice friendly staff, toilet facility's and the bucket showers were great maybe a bit of work on the hot water system as it took a bit of time to get a full bucket of warm water. only negative feedback was the overpriced wood packs to use in the campfires £6.50 is too much for a small pack with 5 logs in it was costing nearly £20 a night to have a decent fire to sit and chat around. other than that loved the experience will come back for sure.
Response from Beech Estate Campsite
Hi Steven, thanks so much for your feedback! So happy to year you enjoyed your experience at Beech Estate though we are sorry for the troubles you mentioned.  The water pressure can sometimes we low, we have had to run miles of water pipe so it does have to travel a long way before it reaches us, all part of the fun and trials of being in such a rural setting! Sorry to hear you felt the wood was overpriced, this reflects the price we pay for the wood and delivery to us, however you are of course welcome to bring your own when you hopefully visit us again. 
Beautiful setting
Lovely setting for a campsite and very clean with the covid measures in place: these should stay! The toilets were clean and not smelly, so camping with young kids was easy. The bucket showers are great too. We had lovely walks through the woods and across to Netherfield. The campsite was quiet and staff very friendly. We will definitely stay again.
Response from Beech Estate Campsite
Thank you Vicky! Wonderful to hear you enjoyed your time on site and the local area too. It's a beautiful region we find ourselves in and it's lovely to share it with campers. We look forward to seeing you again. 
Beautiful setting
We stayed two nights with our toddler and young child and we loved the campsite. Beautiful setting and great facilities - very clean with the covid measures and the toilets were clean. The bucket shoemakers are great. We had lovely walks through the woods and to Netherfield as well. Friendly staff too. A great experience
Response from Beech Estate Campsite
Thank you Vicky! So glad your family enjoyed the campsite and our bucket showers (or shoemakers!). We look forward to seeing you in the future for more of the same.
Calm Eco Camping
This was our first stay at Beech Estate and it was ideal, we are already planning to come back later in the year. We booked a faraway pitch which gave us privacy and beautiful views of the woods. There is a pub you can walk to from the Campsite and a nice 2/3 mile walk into Battle too. The eco loos were clean and the buckets showers were great; the eco facilities were much cleaner than the standard ones. Thanks for having us!
Response from Beech Estate Campsite
Thank you Gaby! So nice to hear you're already planning a return visit, this makes us very happy and lets us know we're getting things right. Glad to hear you managed to check out the local pub and even walk into Battle, it's a wonderful area and it sounds like you really made the most of your stay. We look forward to seeing you again. 
Perfect getaway
My husband and I have just returned from a 4 day glamping break to Beech Estate. Coming from London, we enjoy the clean air and nature. Cooking on the open fire and the nature walks. We also love that it's off grid with very little to no mobile reception. This is our second time at Beech Estate and we will keep returning. It's the perfect short getaway, to recharge and revitalise.
Response from Beech Estate Campsite
Thank you Helena! So glad to hear you enjoyed your second visit and want to come again. We'll look forward to your third visit for more nature and relaxation in the woods. 
A wholesome experience!
Beech Woods reminded me of German campsites, wholesome, well organised, clean and efficient with fabulous eco washing facilities and friendly, helpful wardens. We really appreciated just getting outdoors for the first time this summer! As we were backpacking it was great to be able to hire a Dutch oven and grill so we could cook on the fire with minimal equipment.
Response from Beech Estate Campsite
Thank you for your lovely review! Great to hear you had a great time and enjoyed the facilities. We'd love to know how we could've got you up to a 5* review so please do get in touch with any further feedback!
superb COVID friendly camping
To be honest, the first day after lockdown, July 4th, camping in a concrete field would have been welcomed. But this campsite would have satisfied the most demanding of clientele. Friendly helpful staff. Excellent pitches, isolated and quiet, with the welcome addition of drainage. Facilities were clean and plentiful. I love this campsite and will definitely return. Slight improvement would be that he water tasted a little over-iodised, making coffee taste pretty horrible. This is nit picking though, the place was otherwise perfect.
Response from Beech Estate Campsite
Thank you so much Brock! What a wonderful first review for the year for us. We are so happy you enjoyed your stay so much, though we are sorry about the water tasting a little funny - this comes straight off the connection to the mains water so shouldn't be the case but certainly something we'll look into. We hope you can come and visit us again in the not too distant future!
September sun
Great campsite! Very peaceful and well looked after, me and my girlfriend stayed for two nights, arrived late and was worried we would have trouble finding our site but the camp warden kindly text me to let us know a map had been left at reception. Looking foward to visiting again next year! :)
Response from Beech Estate Campsite
Thank you Stuart. We're so pleased you had a lovely stay and were looked after by our wardens. We'll look forward to your return next season. 
Lovely get away from London
We loved our night at the Beech Estate camping. We drove from London and just getting out of the city changed our mood. We were so happy and relax. We made a campfire as soon as we arrived and cooked sausages and burgers for dinner. Was lovely and felt very private. The next day was a really sunny day and we took a shower outdoor, it was amazing! The facilities as the camp are great, shower, sinks, toilets are minimal but exactly what you need. We then took a 50 minutes to walk in the woods to a nearby local pub. The warden Lawrence is funny and friendly, should definitely have a chat with him before you leave!
Response from Beech Estate Campsite
Thank you for your lovely review Francesca! We're very happy to hear you enjoyed your stay and managed to relax away from the city. The outdoor bucket showers are always a hit so we're glad you made use of these too! We'd love to hear how we could have got you up to a 5* review so please do get in touch with any further feedback. We hope to see you on site again. 
Lovely site, very clean, very quiet.
Really nice welcome from Lawrence when I arrived, very helpful and gave me a quick tour of the site, where toilets, showers, drinking water etc was located. As I only booked the day before I arrived the site was fairly busy and I pitched in "the meadow" which is a lovely open space surrounded by trees, very peaceful. Only two other pitches in the meadow, lots of room. The honesty box scheme works well and its nice to be able to get wood etc when you need it. All showers and toilets very clean and hot water on tap is a bonus. Will def be back, lovely site, lovely wardens. Thanks all, was a good, chilled weekend.
Response from Beech Estate Campsite
Thank you for your wonderful review Simon. We're very happy to hear you enjoyed the campsite and that Lawrence made you feel at home. We look forward to your return, this or next season. 
Lovely
This brought back happy memories of wild camping in Scotland, having a clearing in the woods all to ourselves and no electric lights to spoil the moonlight - but with the advantage of nearby taps for re-filling bottles or washing up and the availability of clean, eco friendly toilets and showers. The system of leaving the car some distance away works well from the point of view of there being no sounds of car engines to spoil the peace (though not being far from London airports I did notice the passing planes at times) and the wheelbarrows for transporting stuff from the carpark, being a generous size and quite easy to steer, make the process of setting up and leaving reasonably easy. It was so lovely to be surrounded by trees and to be able to make a fire on the ground and to enjoy just 'being'. The surrounding area of countryside is also beautiful, very wooded and gently rolling with inviting places to visit for a drink/meal and to explore - life in this part of Sussex feels peaceful and easy : ) Thanks for making a place especially for people who like tent camping and somewhere a bit on the wild side!
Response from Beech Estate Campsite
Thank you for your lovely review. It's fantastic to be compared to wild camping in Scotland, I think we're about as close to wild camping as you can get in England. Glad to hear you enjoyed all of the facilities on offer and surrounding countryside. We would love to know how we could have got you up to a 5* review so please do drop us an email with any further feedback.  
absolutely beautiful experience
Me and my partner came to stay at this place for a few days to get away from everyday life and be around nature. What an absolute stunning place to visit it was a great experience and the land was astonishing, very quiet and peaceful, no disturbances at all, great walks all around and easy to access
Response from Beech Estate Campsite
Thank you Jade. We're so happy to hear you enjoyed your time at Beech Estate and felt like you got away from it all. We hope to see you again soon. 
Wow! Felt like I was in another country!
This campsite absolutely blew me away. I've done quite a lot of camping in Canada and I felt as though I was back in the wild forests of the Rocky Mountains not in the Sussex countryside. Who knew you could feel as remote as this in England. Being able to have a campfire was an absolute delight and leaving smelling of wood smoke kept me happy for days. We were woken by the dawn chorus every day which is the best alarm clock I could wish for. The bucket showers were awesome and it was only half an hour drive to the beach which was a lovely trip on the way home. If you haven't booked already, do it now because you really won't regret it.
Response from Beech Estate Campsite
Thank you for your glowing review Pete! It's great to hear you had such a lovely time and were taken back to Canada in our woodland. The dawn chorus is rather spectacular at Beech Estate, we hope you can return again for more of the same. 
Perfect! What a Nice time we had!
We booked a Bell tent and had the most perfect pitch! So much space and only forest to see when you got out of the tent in the morning!
Response from Beech Estate Campsite
Thank you Karin, we're so happy you enjoyed your stay, the bell tent and it's woodland location. Please visit us again soon!
Secluded camping in beautiful woodland setting
Lovely week at the Beech estate - two adults plus own tent and equipment. I love the fact there are no vehicles on the site and transportation of equipment to the pitch is by super-large wheel barrow. Our large pitch was in the woodland, fairly near to the main path and compost loos and outdoor showers, but also completely private, peaceful and hidden within the trees. I didn't think I'd like the bucket shower (there is a more conventional alternative!) but the shower was roomy and lots of hot water and buckets were available. The site is near to countryside walks, beaches, gardens and seaside towns big and small - I loved Bexhill-on-Sea. But the most relaxing fun was just hanging out on the site, walking to the pub through the woods and cooking on an open fire. Living in London it's nice to see more trees than people for a change and we also enjoyed spotting a passing pheasant, a creeping nocturnal toad, deer in the woods, a friendly robin and ridiculously fearless rabbits. (Even the four thirty alarm call from the local blackbird was a change!) The wardens were very friendly and helpful. This was our first visit to this campsite and we will definitely be returning.
Response from Beech Estate Campsite
Thank you so much for sharing your experience Miranda. It sounds like you had a lovely time at Beech Estate Campsite and fantastic to hear you made the most of the local area, pub and woodland. We do hope you will return again soon.
Peaceful retreat- perfect for our mini moon
We stayed in the bell tent which was great, it had every thing we needed to cook up a feast and drink wine by the fire late into the evening. Our pitch was so private and being surrounded by ferns and trees we felt miles away. It was the perfect place to relax recharge and reconnect without modern interruptions. My 2 highlights were golden hour sunlight glistening through the trees and warm bucket showers in the open air
Response from Beech Estate Campsite
Wow Hannah it sounds like you had a lovely experience at Beech Estate, thank you for choosing us for your mini moon! I hope you can return soon to enjoy more of the same, perhaps an anniversary visit next year?!
Get away from it all
A lovely couple of days with nights by the campfire toasting marshmallows and looking at the stars Check the distance from the car park to your camping area as it can be quite a walk when setting up or packing down All in all a great adventure
Response from Beech Estate Campsite
Thank you Royston, lovely to hear you enjoyed the campsite and the beautiful night sky on offer. We hope you can visit us again.
The name fir the place!
What a lovely surprise indeed to find a campsite where you have privacy and comfort with those beautiful birch trees. Our tent was in the shade when the temperatures reached crazy high numbers, we had a wonderful sleep! The location is also brilliant, so close to so many activities and historical sites. A real treasure!
Response from Beech Estate Campsite
Thank you for your lovely review Emmanuel. I'm so happy to hear you enjoyed your time with us and it sounds as though you made the most of the surrounding area too. We look forward to your return!
An absolute diamond - a secret diamond
I booked just a single night for me and my two young kids as a bit of a camping test for them. We went for a bell tent in order to remove a level of stress for me! What a wonderful place, absolutely perfectly organised but without feeling like a big business. The site itself is beautifully kept, paths and communal areas spotless and well stocked. The tent itself was everything you'd need. Many paths into the forest to explore. Crockery and cooking equipment all spot on. Lawrence - one of the wardens was there to greet us with his friendly way, the kids adored him. Very laidback but with everything in hand. The heatwave followed by big thunderstorm couldn't dampen our spirits. We'll be back soon! P.S. We cooked homemade pizzas in our dutch over the open fire. Lawrence - a couple of tips we discovered: We fried the homemade bases first in the frying pan to seal then lined the oven with foil and placed the topped pizza inside. A couple of twigs to leave a gap under the lid to let out any steam. Glowing embers on the lid to cook all round. 5-7 minutes. Smashing.
Response from Beech Estate Campsite
Wow, it sounds like you had a wonderful time at Beech Estate! Your pizza sounds incredible, thank you for sharing your tips with us! Lovely to hear you and the kids enjoyed your time and we really do hope you come back and visit again soon. Perhaps some more delicious campfire meals can be made!
Can't wait to return
My family visited the Secret Campsite for the second time and it was fabulous, the camp was clean and ran exceptionally well, the warden was on hand when needed but not interfering, the in grading each year is noticed and appreciated, its nice to see reinvestment not neglect. We had 3 pitches and all were ready for us on arrival and fully equipped as detailed. I can't recommend this campsite enough, the friendlyness of the staff was an added bonus. Can't wait to return.
Response from Beech Estate Campsite
Thank you so much Becca! It's so lovely to hear you and your family enjoyed the site so much and were looked after by our lovely wardens. We are also looking forward to your return!
not for us
We didn't like the campsite: probably we had bad luck with the other campers nearby - they made really a lot of noice, even at night. During the day we had to enjoy a family with 8 kids... We also came from another campsite where we really had more privacy and proper sanitory. We had a camping place near the eco-toilets. After one night we decided to leave and book a hotel.
Response from Beech Estate Campsite
We are so sorry and disappointed you had a negative experience with us. We are a family oriented site, so children are present onsite, but do have some tucked away faraway pitches for those wanting to get away from that. Unfortunately yours was one of the last bookings to come through and these were already booked. When alerted about noise, our wardens will step in and help and we only wish you had given us the opportunity to make your experience more enjoyable. 
Private, beautiful, and all you would want from a campsite.
The bell tent is luxury away from home. My children loved playing in the woods, helping light fires to cook our food and playing simple games. Magical. Already planning our next trip down and going to stay longer this time.
Response from Beech Estate Campsite
Thank you so much for your lovely review! We're so glad to hear you and the kids enjoyed your stay so much and got to experience the woodland and campfires. We look forward to your return. 
Excellent in many ways
A lovely getaway and return to nature; I could hear the road a bit more loudly than I had expected, but it's nothing that intrusive to worry about; really well-thought out with good washing and toilet facilities. I went off-season so it felt really peaceful; I don't know how much I would have 'loved' it if it was the middle of the summer holidays.
Response from Beech Estate Campsite
Thank you for your feedback Thomas. It certainly is a quieter place off season, sometimes feeling like you have the whole site to yourself. Though we do try not to pack too many people in during the holidays, of course the campsite is busier with lots of happy kids enjoying their stay! We hope you can visit again.
Great way to start camping
A great way to introduce our 3-year-old to camping! Secluded location was very relaxing, and we had everything we needed. We'll definitely be back!
Response from Beech Estate Campsite
Thanks so much for your kind review. Lovely to hear we were your little ones first camping experience, we hope there are many more!
First timers camping
As first time campers this was a fabulous 2 nights. Great sturdy, comfortable tent and all the utensils and cutlery that we needed. The cafetiere was a nice touch and well needed in the morning. Clean eco toilets too! Great space around the pitch and lovely walk to Squirrels Inn (for lunch).
Response from Beech Estate Campsite
Thank you for taking the time to write us a review, we're always happy to be a first time experience for new campers and we hope it keeps you coming back for more!
A beautiful and peaceful place to stay stunning!!
We loved it here and will certainly be back soon with friends. It's quiet it's beautiful it has great walks is near battle a beautiful historic village. We loved the bucket showers a great experience. We loved the peace and quiet of the forest. We had a lovely secluded spot not overlooked by anybody very secluded as promised. This place is a must go do yourself a favour you won't be disappointed visit beech estate you'll love it
Response from Beech Estate Campsite
Thank you so much Gary! So lovely to hear you appreciated the campsite and surrounding areas. Bucket showers are always a delightful suprise to those who haven't tried them so I'm glad to hear you took advantage of the facilities. Please do come back and visit us again soon. 
Relaxing getaway in the forest
Great location, huge pitches far from each other, and lots of loo & shower facilities. Bucket showers worked well albeit lukewarm, but added to the experience. Pitches are pre-assigned which was useful and avoided having to hunt for a spot. Cars had to be parked at the entrance so you have to wheelbarrow your stuff to the pitch but its a small inconvenience. Walks to nearby pubs etc are well marked (although muddy this last weekend). Very friendly reception. Buying wood etc was no-fuss via honesty box. All in all a great relaxing chilled experience. Recommend!
Response from Beech Estate Campsite
Thank you Shaun and Deanna! A relaxing, chilled experience is what we aim to give our customers so this is great to hear. Please do visit us again for more of the same experience. 
A real escape
We loved our stay at the secret beech estate!! Our pitch was nicely secluded with a great sized firepit which got lots of use! The facilities were always clean and the bucket showers were a fantastic addition to our escape from day to day life. The location is fantastic, beautiful woodland with wildlife everywhere. Going to sleep and waking up to bird song and the distant sound of sheep was lovely. Many thanks to Laurence who was very friendly and always helpful with information! We will be back again!!
Response from Beech Estate Campsite
Thank you Claire. We're glad Lawrence, the birds and the sheep looked after you so well! Don't leave it too long to come back and visit, we'd love to have you back on site again soon. 
Fantastic campsite - full of bird song
It is a lovely campsite. Our pitch was surrounded by trees and we had loads of space. The bird song was fabulous. We went in the half term but it never felt too busy or crowded. The Beech Estate woods are wonderful - a real mixture of trees and so much space to explore and play.
Response from Beech Estate Campsite
Thank you Hannah. Fantastic to hear you made use of Beech Estate and got out to explore and play! The birds are our favourite wake up call, lovely to hear you enjoyed their company. Please come back again soon. 
Lovely forest seclusion
We loved our forest pitch and spent two wonderful nights under the trees. Despite being surrounded by trees which almost made us feel like we were there alone, the glade was open enough that we also got plenty of sunlight. Having a campfire was a highlight!
Response from Beech Estate Campsite
Campfires, woodland and wonderful nights - sounds wonderful :-) Thank you for your lovely words, please do return for more of the same!
Beautiful and relaxing, total chill.
Me and my 8 year old boy had 3 nights camping in a bell tent. We cooked breakfast lunch and dinner off the campfire, something my boy was thrilled at doing, we took no cooking gear as in pans etc just back to basics. Living under the stars, real fires, lovely walks in the forest, searching for animals, bugs, creatures, playing old fashioned games and board games, no iPads, no phones,no game boys, nintendo etc just amazing time together and we both loved it. Highly recommend this place, great host in loz' , nice toilet and shower block, my 8 year old loved the bucket shower experience!!
Response from Beech Estate Campsite
Thank you! Fantastic to hear you had chance to connect in nature without the distractions of the everyday. We like to keep things simple and are so happy to hear this worked so well for you. Please do come back and stay again. 
Beyond beautiful
Quite a few years ago we had the best ever camping experience here, proper camping, not pitched right next to others and cars. The hosts are gorgeous, so welcoming, can't wait to come back. Always recommend to friends, tis perfect x
Response from Beech Estate Campsite
Thank you Hayley! We do our best to provide lots of space and nature, away from cars and the real world. Thank you for your recommendations, we look forward to your return!
Perfect well-run woodland getaway
We stayed on the group pitch which had loads of room and was private but also close to the facilities. The site is really well looked after with very clean facilities and good signage/info. We did a walk which was the perfect length for kids and straight off the campsite, well signposted and with a pub at the end! Kids loved the compost toilet and bug hunting. Definitely going back here for some more quality time out.
Response from Beech Estate Campsite
We can't wait to have you back on site Hannah. Fantastic to hear how much you and your family enjoyed yourselves and we hope you're stay is even better next time.
Perfect getaway from it all
Such a beautiful place, you really can get away from the hustle and bustle of it all. We stayed in the valley view site and it was fantastic to wake up to that view every morning. The map provided made it easy to find our spot and very large wheel narrows helped to get our stuff from the car (which isn't far to valley view). The facilities were clean and tidy and the bucket showers were very fun (especially for a 2 year old). We barely left the campsite because we didn't need to but did visit the observatory on the way home which was entertaining and insightful. I love the eco friendly vibe to add to it all.
Response from Beech Estate Campsite
Thanks so much Gemma! We're so happy you managed to get away from it all and enjoy your time on Valley View pitch at Beech Estate. Lovely to hear you spent so much time on site enjoying the surroundings. Looking forward to seeing you again. 
Peaceful and relaxing.
A beautiful campsite, each pitch is separate enough to be secluded. We stayed in a bell tent which was roomy and comfortable for a family of 4. We were blessed with fabulous weather which made the bucket showers even more fun. Showering outside in the sunlight was wonderful. All the amenities were spotless and as required and the area is one of the most beautiful I have been to. The children loved it too. Relaxed and recharged.
Response from Beech Estate Campsite
Thank you for our first review of the 2019 season. Fantastic to hear you had such a lovely time and enjoyed the faciltiies and campsite surroundings. We'd love to see you back on site again. 
Amazing nature surroundings
Had a great time camping this weekend. Arrived after dark at 8pm from London after work - really quick and easy to get a taxi from the train station in Battle. Lawrence was great at leaving stuff out for us, and came to meet us the next morning. The campsite is absolutely beautiful, with plenty of space between all the sites nestled in the forest. Facilities are great, with drinking water taps close to all site, and the bucket showers were a great experience. Definitely bring head torches as there aren't any lights in the bathrooms!
Response from Beech Estate Campsite
Thank you for your lovely review Campbell, I think you must have been one of the last campers of the season! Great to hear you found getting to the campsite nice and simple and enjoyed the beauty of the woodland, hopefully we'll see you again next season. 
Fantastic campsite
We spent a few days on this wonderful campsite and absolutely loved it! Very spacious with well equipped bell tent. Firewood was superb for a campfire and cooking. Great eco-friendly facilities. Lots of space for the kids to run around and explore including three walks through the forest that start at the campsite. Very friendly and helpful staff. We are sure to come back.
Response from Beech Estate Campsite
Thank you Katrin! Our bell tents are a real treat when you don't want to have to put up/take down your own tent so we're glad to hear you enjoyed them. Come back again for more beautiful woodland walks and campfires.
Our favourite campsite
Another fantastic weekend at Eco Camp. We tried the glamping tents this time as it was during term time. It worked really well as we got there slightly later. We also bought bikes and the kids loved having their freedom and cycling around. Other things we love about this campsite are the pitches set in the woods, the lovely friendly wardens and the walks to the pubs
Response from Beech Estate Campsite
Thank you Vic! Great to have you at Beech Estate and glad to hear you enjoyed the woodland and the lovely walks surrounding us. We look forward to your next visit.
Highly recommended!
We had a great week of camping - the pitches among the trees are beautiful and feel really secluded (and still give you a good view of the stars!). The facilities were good, there was plenty of hot water for the jungle showers (luxury!) and there were some well marked routes to pubs. All in all very relaxing and peaceful :)
Response from Beech Estate Campsite
Thank you Rachel, relaxing and peaceful is exactly what we're going for so glad to hear you got just that! We look forward to your next visit. 
A comfortable and secluded weekend of camping
Bell tents are well equipped, loo and shower facilities are excellent and environmentally friendly, site is beautiful and well run by excellent staff. A fantastic camping experience.
Response from Beech Estate Campsite
Thank you Daisy, great to hear you enjoyed the site and hopefully we'll see you again.
The best off-grid campsite near to London
Amazing campsite, great showers, clean compost toilets, feels like you are truly off-grid with fire pits surrounded by nature and trees and considering the campsite was 'full', I only saw 3 other campers whilst washing up! This is my 8th time here and finally felt it was time to leave a review. I will be using this campsite for years to come, cracking place and only 1hr 20 mins from my flat in London. Keep up the good work.
Response from Beech Estate Campsite
Thank you Jason! Lovely to hear how much you enjoy the site and its facilities. Let's get your visits up to double figures next season!
Getting away form it all
Another great stay at Beech Estate - thank you Laurence & Theresa. We are regulars and cannot recommend this place highly enough either for small, medium or large groups. Richard
Response from Beech Estate Campsite
Thanks Richard, your review is really appreciated. We look forward to seeing you back at the site again!
At one with the forest🌳💖
A gorgeous pitch, completely surrounded by trees and blackberry bushes-delicious addition to breakfast porridge! Also it's not far from Brighton and Battle, making great day trips for all ages, as well as 200 acres of forest to explore on site! Ending or starting the days with a bucket shower made us smile,showering whilst looking up to see the trees above you was a one of the kind experience- but we would recommend filling at least one and a half buckets if you are washing your hair! All eco friendly shower gels and washing up liquids available to use, and the compost toilets are interesting to try. Hiring the grills for the campfires enabled us to enjoy some hearty ratatouille. Overall a great reconnection to nature: peaceful, private and a perfect little holiday!
Response from Beech Estate Campsite
Thank you Sasha, it sounds as though you really made the most of your stay! Lovely to hear of your experiences at the campsite and delicious campfire food, we look forward to welcoming you back.
Wonderful woodland escape
Stayed at Beech Estate for first time this summer; 7 nights in one of their 5 metre bell tents (another first), which was comfortable & spacious for 2 adults & 2 children. Comfy double bed & 2 foldout chair/beds for the children. Generous pitch & well equipped with all the cooking / cutlery etc you could need. Great cooking over an open fire. Bucket showers are nice & compost toilets fine (if you're making the effort to go off grid, use these & not the flushing ones!). Loads of space to explore, especially for children - some days we didn't see ours from dawn to dusk (unless they wanted food) & they made great friendships. Lack of mobile phone signal was brilliant & really helped us to relax. Too much to say in a small space, but final word of thanks to Laurence & Teresa for their patience with incessant questions from our children, their knowledge, and the general cleanliness / upkeep of the site - THANK YOU :)
Response from Beech Estate Campsite
Thank you so much for your lovely review, your kind words will certainly be passed on to Lawrence and Theresa, our onsite wardens - they do a fantastic job! Great to hear about your time on site and we're so happy you enjoyed yourselves, please do come back again(bookings already open for next year!).
Time to reconnect
This was our second time wild camping, and the Eco Camp didn't disappoint. Large pitches, a good distance away from neighbours, friendly and knowledgeable hosts (imparting tips on lighting fires using fir cones, and sharing their home-grown raspberries!) and a beautifully quiet, secluded location. The bucket showers were a first, and work really well along with the compost toilets adding to the sustainability of the site. There is a block of flushing toilets for those with more sensitive noses...! Guests seem to abide by the "no noise after 10pm" rule, apart from on their first night, there's nothing that disturbs the peace more than adults partying whilst their kids run amok!! An occasional latenight warden visit might be useful, if possible. All in all a fantastic way to get away from the hustle and noise of modern life, and spend some quality time with friends and family, cooking around the campfire and star-gazing through the tree-top canopy. We'll be back.
Response from Beech Estate Campsite
Thank you for your lovely review. We love to hear about our guests experiences getting away from everyday life to relax in our beautiful woodland. Sorry to hear the noise of other guests affected you, the excitement of the first night can sometimes be a little noisy but our wardens work very hard to keep this controlled with walks and chats with the guests. Midweek stays out of the holidays are the best for the most peaceful nights but give us a try again and I hope we can push you up to a 5*!
Perfect camping experience
This is our third year at this site and is exactly what we're looking for from a camping experience. The faraway pitches have that woodland feel to them (but are not so far away), the ability to cook over a wood fire is great and the bucket showers are a fun novelty. Oh, and there's an easy cross-country walk into Battle that means we haven't used a vehicle throughout out stay. Almost certainly, we'll be booking again next year.
Response from Beech Estate Campsite
Thank you for your lovely words and for your continued support of our site. We look forward to seeing you again next year for your fourth visit!
Our very own secluded piece of camping heaven.
We just came back from a weeks stay at this camp site. It was our first camping trip with our 14month old (our second time for our 5year old) and we couldn't have chosen better. Laurence, the Warden was extremely friendly and helpful. There is a short walk from the parking place but they have big double wheeled wheelbarrows to carry stuff around. The showers are brilliant (hot water buckets hanging from a pulley in a wooden cubicle) - look up above your head and there are the trees!!! Pitches are level, secluded and with plenty of shade. All with fire pits. Dutch ovens and grills can be hired and I would recommend this to everyone. I biggest piece of advice to everyone - don't go for just 1 or 2 nights as you won't be able to get into the relaxed pace and or experience. Go for at least 5days or longer...! We will ne back again.
Response from Beech Estate Campsite
Thank you Daniel! We're so glad you enjoyed your stay so much and made use of the bucket showers - these are becoming a firm favourite. We hope to see you back at Beech Estate, or one of our other sites again soon. 
Amazing stay
This is a great campsite and I would highly recommend. Nothing beats wild camping, however this is as close as you can get in a controlled environment. The pitches are great and far enough away from others to not be bothered by noise. The surrounding areas are beautiful and there are lots of nice walks. We will definitely be returning! Thanks for a great stay.
A great place to explore on foot and wheels.
My 13 year old son and I just had an excellent couple of nights amongst the trees. Our pitch was private, level and well sheltered from the wind and sun, and the site facilities were well set up and maintained. We had a great time cycling and walking along the forest tracks around the private estate, hardly meeting another person. One point to bear in mind, the pitches were in a birch plantation, not the best place for hay fever sufferers in the early part of summer.
10 Starts if I could! *
We just came back from a two amazing nights stay at this camp site. It was our first camping trip and we couldn't have chose better. We have two little ones (6 and 4) and they had an smashing time. :) We got a few glow in the dark sticks and two magnifying glasses that were a hit! Laurence, the Warden was very friendly, easy going and helpful. He gave us some directions to a few places close by to get some local produce and some instructions on how to use a dutch oven (Highly recommended). The place is exceptional, is clean and well distributed. You get your own pitch surrounded by vegetation and lots of trees, they feel very cosy and private. There is a short walk from the parking place but they have funky wheelbarrows to carry stuff around. The showers are a must visit! hot water - out doors - buckets hanging from a pulley in a wooden cubicle in the middle of the forest!!!!! Just amazing. If I could award more starts I would. We had a lovely time there and will come back for more :)
Secluded forest
This is the best camping site I've ever been. Pitches are level, secluded and with plenty of shadow. The forest is beautiful, the toilets and washing facilities very comfortable and clean. And if you manage to break your tent, there's also the possibility of upgrading to a bell tent, which are absolutely fabulous. Very good for families, the Observatory Centre is 15 minutes away if you really need to leave the peace of your own forest.
A beautiful place
Campfire. Secluded woodland pitch. Warm welcome. There can't be a better place to camp in the UK. Thank you.
A very special place!
This really is a very special campsite, and a lovely place to stay for a few days. The wardens were friendly and helpful, and the setting is amazing. We really enjoyed walking in the woods
Beautiful, peaceful campsite
Very peaceful - even at capacity on a bank holiday weekend. Faraway pitches are great - we overlooked a valley carpeted in bluebells. In fact the whole site was covered in bluebells. Great for kids - peaceful, build your own campfire, explore the surrounding woodland, hot and cold running water, bucket showers. A 4yr old's excitement at finding tadpoles in a pool in the wood is a joy to be treasured. Highly recommended.
Excellent woodland site with great facilities and friendly wardens
Just arrived back from an excellent 3-night break at Beech Estate with my son. The site was one of the best I've stayed on, and I've camped for around 40 years, man and boy :) Pitching a tent in one of many separate glades in a large woodland full of wildlife meant you are not camping right on top of other groups, and made the place feel very peaceful even on a full Bank Holiday weekend - a huge bonus compared to many other sites. The wardens are extremely friendly and helpful and the site has excellent and very clean facilities (the bucket showers are a great experience; every home should have one!). Waking up to the woodland dawn chorus each morning was fantastic (although we slept in a little later than 4am!) and being able to do all our cooking on an open fire and have a camp fire each evening was a real plus. Oh, and if you get the chance to order some lamb burgers from the wardens, don't miss out; they are delicious!
Camping Haven
It's very hard to find a campsite that no only has individual secluded pitches (Faraway pitches) and allows campfires, but this one does. On top of that it's located in a beautiful forest, has activities for children (wildlife detectives at an additional cost) and amazing staff. There is nothing else i could have asked for. Already booked my next trip!
We are going back this year again
We went camping with a few families last year, and we are repeating again this year. It was a wild mixture of experienced campers with first timers. Eco camp was perfect because it gave us the option to glamp, camp or set up the bell tents, allowing all families to feel comfortable. We had probably one of the biggest spots in the camp and they way they are positioned in the woods you don't see the other campers. We adopted the eco toilets and thoroughly enjoyed the bucket showers. For me the best was the open fire in the evening, with all of us around it. The kids completely adapted to the new environment and loved exploring the woods. We did a walk together to explore the surroundings and even a visit to a nearby pub (to gain cover from the rain). It was surprisingly relaxing for all, which is not always easy with a big group of 42 people. The kids have not stopped talking about the camping, and this year we are thinking of taking steak to cook on the open fire. And a lot more chocolate. There is a proud feeling when you come back from that weekend in the Eco Camp and we are going for it again this year.
A camping like no other
If you want to get lost in nature and feel like you are camping in the wild, you just need to book this fantastic campsite for a weekend. The best place to get together with friends with kids. Even if you usually don´t like camping you will love this place, it is something special. The staff is really friendly too. We are coming back again!
Amazing camping retreat
We loved this campsite. Beautiful setting and really feels away from it all. There is a great walk through the valley to a pub and the campfires make it very special. We are already booked again for this year
The perfect retreat
We have been to Beech Estate four or five times, in both our own tents and using the bell tents. It is a fantastic place to retreat from the daily grind and to live simply and happily. When your days are occupied mostly with waking up to he scent of the forest, getting the fire going, cooking over the fire, sitting around the fire talking and dreaming over a drink....you get the idea. The wardens are unobtrusive but very helpful when you ask, and are great people. Hugh the manager will bend over backwards to help with your booking and is extremely fair and flexible. My sons and I love Beech Estate and we cannot praise it enough. A couple of tips... you will need more logs than you expect, at least 2-3 bags a day if you like using the fire. The logs are a tad expensive...but don't raid the forest floor, that misses the point. The wood stoves are very efficient. Netherfield has a really good shop (but if you walk there by road take care, it is a racetrack!). The White Hart at Netherfield is run by a friendly couple, bias is to dining not pub. If you use public transport, note a taxi from Battle to the sire should cost about £10, and check price first to avoid some cowboy cabbies. Get a headtorch, don't spare the bacon, and find room for an excellent single malt to cuddle whilst around the fire. Enjoy! One ask - please stay open a little later, and take bookings a little earlier in the year. For the fans of cold and frost.
A perfect place to hang
I've been to Eco Camp twice now in just a few short weeks. It really is the closest you can get to wild camping while still having hot water and facilities in the woods. The site is really well run by Lawrence and Theresa. As other commentators have said you have your own little spot in the woods and rarely hear other campers. They welcome hammock camping, so it's a perfect place to hang! I'm sure I'll be back in the Spring for another getaway.
What a place.
G'day Hugh, Just wanted to say thanks and to let you know we had a wicked time. So chilled. Greeted with a genuine warm welcome. Its a well run site that absorbs the people beautifully. Loved the eco showers, and whats camping without your own fire eh. I highly recommend this very mellow place. All the best Stu & Dave. (July 2016)
The Perfect Pitch
I took my kids (6 & 9) on an autumn term time break here last year and we enjoyed it so much, we're coming back again this year! It's not often I find a campsite I like so much that I return two years in a row. The faraway pitches at Beech Estate offer everything we're looking for in a campsite. Beautiful forest, seclusion, wildlife and open camp fires along with nearby toilets/showers and washing up facilities (helpful with kids). We had a deer stumble into our camp one early morning which had my kids in awe and we heard many other critters in the woods at night. The bucket showers are good fun too, so give those a try. The wardens were friendly and helpful when we arrived and we had a nice chat. Entire site was clean and well kept. Beech Estate is as close to wild camping as you can get and still be in a campsite with facilities. Can't wait to go back!
Just Lovely
So a few days ago I decided to go for hammock camping. First time going on my own and it was great. Now the place... it's amazing!! Very helpful staff, good rules over the campsite and the facilities are also on point. Looking forward to go again.
A little bit of off grid heaven
Stayed here for a long weekend and can't wait to come back! This is real camping - each pitch is a little glade in the forest with it's own bonfire. There are 600 acres of beautiful forest to explore and a lovely meadow where you can play rounders or have a communal campfire if you are a large group. This is the perfect environment for switching off your phone or tablet (there's no signal anyway!) and getting back to conversation, or peace and quiet if that's your thing! Wardens are friendly and helpful. This is an environmentally friendly site, so recycling is encouraged and campers are asked to take their rubbish home to dispose of. You cannot park next to your tent; there are massive wheelbarrows to wheel your equipment to your pitch, but it all adds to the feeling of almost wild camping.
Lost in the woods
Stayed at EcoCamp for 6 nights in July 2017. The pitches are secluded and we felt very away from the world and everyone else which was just hat we wanted. Its an effort to set up and break camp as cars stay in the car park and you use huge wheelbarrows to get kit to your pitch but the effort sort of makes it feel special. The wardens were friendly but unintrusive, knowledgable and helpful and underlined the importance of the eco bit of this site. Compost loos and bucket showers were great. Recycling well and removing rubbish from the site was a challenge but we did it! We loved to walk and run in the woods and in the week/school term time we didn't meet a soul. We walked to the pub at Netherfield 3 times and it was great - it also has some phone signal as for us the site had none. It does wood fired pizzas too which were delicious. I think this site could challenge a first time camper but delight experienced campers and those with kids who need to run and run!
Beautiful and peaceful
Stayed at Ecocamp for one night and now I'm going back for 5 because I really loved it. The layout of the site is brilliant with spacious and secluded pitches. I saw another solo female camper on here say how safe she felt in one of the faraway pitches, and I felt exactly the same. The woods themselves are beautiful and the maps for walking routes that they have at reception are clear and helpful. The staff are very helpful too. On the one hand this feels like a proper back to basics camping experience in that it feels wild and remote, but all the facilities you need are available too, including hot water, regular and bucket showers, and plenty of toilet facilities as well as several drinking water taps dotted about. Really the ideal camping experience, and only an hour and a half out of London but feels half a world away.
exceeded expectations
We've just returned from beech estate campsite and just wanted to thank you and your team for enabling us to have a wonderful start to my husbands 40th birthday. The facilities were excellent All the families (8 of them, with kids aged 1 - 10) commented on how wonderful your site is and all of them plan to return - as do we. Special shout out to Laurence who was accommodating, helpful and professional and absolutely got the balance right
Will definitely be back!
I stayed at Beech Estate for 3 nights, on my own. As a solo female camper in one of the beautiful, secluded faraway tent pitches, I felt totally safe at all times. This is the most secluded pitch I've ever been in at a campsite - I really experienced peace and solitude, which was just what I needed. The facilities were always clean, the clever shower system was really fun, and I had a great time chopping wood and making my fire each day. The gorgeous woodlands surrounding the site were lovely to explore and I went for several walks without seeing anyone else. I knew that if I needed anything there was always a friendly and helpful staff member on hand. When I forgot my pots and pans I was a bit stressed about not being able to cook but the staff member on duty was really helpful and sorted me out with loaning some items from lost property. The eco values of this site are very strong and I'd recommend it to anyone looking for a more nature-based camping experience.
Exactly what we wanted.
We were looking for a campsite with pitches contained within secluded glades. That is what we got! We were greeted by Lawrence, who was lovely, funny and great with the kids. He gave us all the necessary information, then pointed us towards the large wheelbarrows to ferry bits from the car to the pitch - the 'barrah's were much larger/sturdier than ones we've used on other campsites - a bonus for our kids who got to have a tandem ride up to the pitch afterwards! The pitch was great. Not massive, but not small. It fit our 5x3m tent easily, with a good 4-5m between the door and the fire pit, which was situated at the bottom end of the pitch. The pitch itself was a circular clearing lined with really tall birch trees - because of this you couldn't see any other tents unless you really tried to. Noise levels weren't too bad, either. While we could hear that people were on adjacent pitches, you couldn't really make out what they were up to, and it certainly wasn't intrusive. There was a large group with lots of kids camping in the meadow, as noise goes we heard this group the most. But again, it was in the distance and not too bothersome. The woods were beautiful, although the walks could perhaps do with updating as we found some of the directions ambiguous in the face of certain obstructions, and also that a grass verge we were instructed to traverse had become too overgrown to walk along, making it dangerous with kids (we doubled back on ourselves, and spotted a wild deer because of it, so nobody had any real complaints in the end!). It would be nice if there were little signposts occasionally to help support the maps. And perhaps a"spotter's trail" for kids? Could be a laminated "things to spot" sheet, to accompany the laminated walking maps available at reception. Also in the woods (close by to the meadow) was a little den built from branches, as well as a fallen tree, which my kids took much delight in using as a balance beam. I really liked the simplicity in these play structures for kids, and I'm a bit torn as to whether I feel it would be a good thing to have more woodland play area equipment available for child guests. One of the flushing toilets became blocked during the night/early morning on the final day. Theresa (or, "Lady Lawrence", as we've been calling her!) fixed the problem immediately once it was reported to reception. We were very impressed with the swift resolution! We went to The Squirrel Inn for a drink and an ice cream on Lawrence's recommendation; it was lovely, and had a little play frame which pleased the kids. Overall, we spent the majority of our time either on the pitch, or playing in the woods. It was exactly what we wanted to do as a family, and we've just booked to return in a few weeks to do it all again!
Amazing couple of days
Just come back from a two night stay and wanted to say what an absolutely amazing campsite this is. The setting (pitch F5) was surrounded by lovely old woodland, cool green ferns and some hilarious pheasants strutting around like they own the place. On this occasion we were two families sharing the pitch - one 'glamping' and one BYO 5m bell tent. Plenty of space for both and as the BYO tent family - got to say I was pretty jealous of the 'glamping' set up with all the kit provided. Lugging all our kit in the wheelbarrows with three small kids was a total PITA; the upside of this though is that the campsite feels incredibly safe - the kids were able to go off and explore, build dens, make friends and the adults relax so well worth it in the end. Facilities were superior to other 'wild' campsites we've been to in the past - the composting loos are kept incredibly clean and stocked with loo roll and the bucket showers are actually hot as they are run off a boiler, rather than solar. All in all a fab campsite - looking forward to returning another time soon.
Happy Half Term!
Great place to get away to for half term. Peaceful and pretty woodland setting with secluded camping spots. We went with our baby of 5 months (slightly nervous...), our 5 year old (even more nervous!) and friends with young kids too. There was enough space so that the kids could run freely and not be on top of each other. The guys on site set up a cot in our bell tent, and they put us in 2 tents in their own spaces but with a walk through so it made it easy to hang out with them. We will go again. (bucket showers were fun too!)
Woodland wonder!
We have just returned from another wonderful stay at Beech Estate Campsite. We are a family of four (our children are 9 and 6), and we visited for the first time last May, staying in one of the site's fully equipped bell tents. We couldn't wait to repeat the experience, and were not disappointed on our second visit! Before booking, I had requested that we stay in the same pitch as we had loved it so much, and was really impressed by how quickly Hugh responded to my email, and how helpful he was. The on-site wardens are lovely people, very friendly and welcoming. The site is very well-organised and cared-for, and the bell tents contain everything you need for a stress-free stay in the peace and quiet of this beautiful woodland setting. We did some exploring and found some very cool woodland - perfect for den-building! The compost loos are well maintained, and there is running hot water for showers and washing up. We really enjoy our wild cookouts over the fire, and always make damper bread which tastes amazing baked and drizzled with local honey! It's so great to escape hectic daily routines and just spend some quality time together as a family. The children love having the freedom to run around and explore, and to take responsibility for certain tasks - fetching wheelbarrows, drinking water and even washing up! Can't recommend this place enough! Here are a few words from our very happy 6 year old: "I love the woods and the birds especially the Owls and pheasants. The tent is very cosy and I love marshmallows and we had marshmallows on the fire."
Magical site
This is easily the best campsite I've ever stayed at. We were a group of three families with our own large pitch. It's super spaced out, plenty of privacy, facilities are great and clean, and the bucket showers are wonderful! My kids are still talking about them. The woods offer lovely exploring potential for the kids, across the bluebell fields. Very chilled vibe and big fire pit. No cars, so a couple of wheelbarrow trips needed to set up, but definitely worth the effort. The wardens are relaxed and very helpful - it's not all about the rules like some (just don't burn the wood from the forest) and I like how it's subtly set up to make you aware of your impact on the environment. The only site I've been to that I will be going back to again and again.
One of the Best!!
If you're looking for back to basics camping with the advantages of good toilets and showers then this campsite is perfect!!! Each pitch is actually in the woods and an extremely decent size too. The ground is nice and flat and you are not overlooked by anyone. Staring up at the sky at night you have a beautiful view of the stars perfectly framed by the tree tops. The owners were extremely lovely and helpful too. We can't wait to go back!!
The perfect camping spot
We have tried and tested a host of campsites around the UK for our annual group camping trip and have settled on Eco Camp on the Beechwood Estate as our number 1 location and returned in August for the 3rd year in a row - once again we had a truly wonderful stay. For our group of families with kids ranging from 2 to 15 years old, this really is the perfect spot - a beautiful private meadow in a clearing in the forrest with it's own tap and composting toilet and wonderful warm bucket showers only a short stroll away. It feels totally safe and secluded , almost as if we were the only group on the site and delivered everything you could want from a campsite. We enjoyed 5 days of glorious weather, cosy campfires, splendid communal cooking, meteor showers, woodland wanderings, family games and hanging in hammocks - the perfect antidote to busy London living. We can't wait to return next year......
Secluded and beautiful
The pitches in this campsite are secluded and peaceful, it is a beautiful site with a great mix of tranquility, walking and den-building opportunities We chose a spacious bell tent which was comfortable although there is no escaping the wet and damp when it rains, even in a bell tent. The price for the bell tent is high given what is provided, the website says they don't provide butlers or hair dryers, both of which would be utterly unnecessary, but it would be good to have either a little more for what they charge or be charged a little less for what they provide. Having said that, we enjoyed our stay at Beech Estate and would recommend it as a great place to unwind and enjoy the beautiful surroundings.
just what we needed
Last year we stayed at the sister site Wild Boar Wood and had a fantastic time. Last night we stayed here and had an equally super time. Great walk through the woods to the local pub, relaxing by the fire for a late night bbq supper and early morning eggs and bacon followed by a family trip to the outdoor showers. Just the adventure we were looking for. Thank you.
If you go down to the woods today
You're sure of a big surprise, as this quite little hollow has everything you need to get away from the hustle and bustle of city life. The wardens are friendly and very helpful, the amenities are great, the bucket showers a revelation and the composting toilets (I am glad to say) bore no resemblance what so ever to Glastonbury. Eco Camp managed to accommodate our oversized (Hertford XXL) tent on a lovely pitch, deep in the woods, with its own picnic table, fire pit and bbq grill which was well used through our 3 night stay, next time it would be nice to stay for longer. Btw great views of the stars, with several shooting over head, fantastic weekend. Many thanks to Hugh and the crew.
A place to make memories that matter
We came here, a family of 5 with 3 boys aged 5-12, for a 5-night stay direct from 5 nights of "big field" camping at Eweleaze in Dorset. Very different experiences and both enjoyable in their own way, but beyond doubt it is this place that we will be yearning to return to for another stay. The joy of the place can be summed up by the first couple of hours after our arrival. As we set up the tent, the boys disappeared off into the woods to explore. An hour or so later my wife asked if I'd seen either of the younger two (5 and 9). "No, but they'll be back". They were, eventually, grubby, excited and happy. That set the tone for the rest of the stay - a deliciously semi-feral existence in which the boys learned how to to balance the consideration needed to make communal living work with the (relatively) safe freedom to explore their own independence. If that sounds high-flown, bear in mind it's a retrospective view - while we were there it was just the natural way that things worked out. For the site itself, our pitch comfortably absorbed our very large tent; we all loved the bucket showers; the compost toilets were clean and well-maintained and (mostly!) appeared to be used by all with due attention to the instructions; drinking water and washing water outlets are well-placed and ample and the wardens, Theresa and Laurence were a delight - funny and friendly and always ready with local knowledge/guidance when needed. As others have noted, you know that there are other people around more because you see their cars in the car park than because you ever find yourself queuing behind then for toilets/showers. You are certainly never in danger of tripping over their guy-ropes or having to stick in the earphones late at night to get some sleep! In short: Mmmm, camping!
A fantastic, idyllic piece of nature to camp in.
This is as close to wild camping as it comes. Utter solitude even though we were told there were as many as 60 other campers you'd be hard pressed to 1) find them 2) hear them. The best woodland camping experience I've ever found and trust me, I have looked. I'd like to keep it a secret but that would be selfish.
Authentic Camping
We were looking for somewhere special to try and get that authentic feeling of camping in the wilderness and we found it. This place is amazing and even though there were lots of cars parked in the car park, you rarely heard or saw another person. It is a beautiful location and the woodland is truly magical and great for kids to explore. The wardens are very friendly and helpful and there seemed to be lots of activities for the kids. We liked it so much we are heading back next weekend with a larger group and apparently we are staying down by the brook.... cannot wait!!!
Woodland wonder
What a very special place. We needed a place to stay as we'd booked into a gig at the Bexhill de la Warr Pavillion. We thought camping would be a fun alternative to a B&B. We weren't wrong. There were 4 of us, 2 couples with our own tents. We were shown to our own meadow surrounded by beautiful woodland by the very friendly and chilled Kat. We got back from the gig, lit the campfire and sat round it with a few bottles of wine and campfire songs until the early hours then woke up to the sound of the trees rustling. Such fun. (Not many bugs as I think our singing scared them off!) What was great was that you were aware of other people being there from the cars in the car park but not really any sign of anyone. No kids running about. No annoying noise. The compost toilet was very clean with plenty of loo paper and sanitise gel and was close by. Drinking water was close by too. We'll definitely be back and do the more wooded bit. Thank you Eco beech guys!
A weekend is never long enough...
Have stayed here a few times now, and have never written a review, as quite honestly wanted to keep this place to ourselves. (Sorry!) 
The perfect place to get away from it all, good sized individual woodland pitches (never camping in a bland open field again), not overlooked by other fellow campers. No cars allowed on site, so you can enjoy uninterrupted sounds of the woodland, and kids can go feral with little concern for vehicles. Facilities are great, and site well run by friendly staff who obviously care about and cherish the site. Lovely walk through stunning woods to nearest pub, but you won't stay too long here, as you'll be wanting to get back to the campsite. 
Going again in a weeks time, and will be booking the kids into 'Forest School' with https://www.facebook.com/davidwhornenvironmentaleducation run from this site. Kids have been on it before and was one of the highlights of their stay.
Paradise!
Just back from another fantastic trip to beautiful Beech Wood. We loved it so much last year and even more this year as we brought some friends with us too!  Lovely secluded woodland pitches, miles of beautiful forest, car-free roaming for the children, open fire and just a really excellent time. Thanks to Hugh and the really nice couple who run the site.  We can't wait to return again, can't imagine anywhere better!  Ps the forest school is brilliant!
Heaven on Earth
Having had one of those weeks you don't want to have and having packed my daughter of with her dad and with a little me time on my hands, I wanted to get away for a night, by myself in a place where I wouldn't feel like a weird Billy-no-mates, which incidentally I am not, as I have lots of lovely friends. I just wanted some alone time, somewhere beautiful. The angels answered my prayers in the form of EcoCampUK @ Beech Estate.
A sad and unfortunate accident had left the B2096 closed, which was fortunate for me as I got to come in the back way with Loz, the warden, who came to find me. The beauty was stunning and breath taking. To be privy to such beauty leaves me feeling very privileged. I can only describe it as pools of bluebells amongst the woods – something I had heard of but never experienced. Anyway, we reached my pitch, where I deposited my belongings and followed Loz to pick up my wood, that I had pre-ordered. Here I met Theresa (warden and wife to Loz). Loz was greeted by George, the cutest and tamest baby lamb you ever saw (Loz and Theresa are hand rearing him). I pitched the tent, got the fire going and cooked up a lovely Korma. Heaven. Each fire pit comes with a wire grill that you place over the fire, which makes cooking easy. I spent the evening, sat by the fire enjoying the tranquility of my pitch. Each pitch is situated in its own glade, with a wood chipped path that leads you into it. Your neighbours have their own glades, separated by lots of trees – you know they are there, but their presence doesn't intrude on your solitude – if that's what you want. Wood chipped paths run alongside your pitch, but again not too close. You really do feel like you have your own bit of the woodland.  
I slept so well. I was awakened at 4.30am to a loud noise. It was the morning dawn chorus. It was beautiful, I drifted back of to sleep again. When I woke again I sat outside and had breakfast and got the fire going. Just marveled at how lucky I was to be in such a beautiful and amazing place. Whilst I was day dreaming, Theresa (the warden) came and offered me a lift to pick up my car – which was a relief – I knew where I had left it, but didn't have a clue how to get there.  I tried the bucket shower. They are a fantastic contraption and having tried it, I now believe every home should have one – just make sure that you have washed out all of the soap before your bucket runs out. I think the bucket showers would be a great hit with the kids. 
Time to pack up and head back to reality. I will be back with my daughter asap. I also am  thinking I would love to come with other friends and family, who I know would love this place.  Thanks to EcoCampUK, George, Loz, Theresa and Hugh for giving me such a lovely place that I can escape to. xxxx
Fab Campsite
Amazing campsite with very easy access from London! We loved the privacy each plot had and you really got the feeling you were in the woods almost by yourself but with the very distant sound of other people having camp fires and having a lovely time! Easy place to relax and have a lovely time! Will def not be our last time to this stunning place! Will return soon! Thanks for the great stay. 
niknoks
I love this campsite. We've stayed here twice now and each time, about 20minutes after pitching the tent a great feeling of calm comes over me. The kids go wild, climbing trees, building dens and gamboling on the grass.
The wardens are amazing, really helpful and friendly and are really sweet with the kids.
Even though the compost toilets take a bit of time to get used to the bucket showers are a delight. Having the trees and the sunshine over your head feels me with joy.
I love it. Keep up the good work.

Excellent
One of the very best sites we have been to. It superbly balances a genuine off-grid, out in the forest experience with ease of access and all important hot water showers. A great mix of privacy and community feel. The on-site team and incredibly welcoming and friendly and there is loads to do nearby. We've just booked for the third year in a row.
Perfect camping
Totally loved this campsite - the bell tent was perfectly set up, clean and with clearly well thought out equipment. Great facilities and general ethos / atmosphere. Super friendly wardens running the site made us feel v welcome. Definitely recommend.
GREAT GREAT GREAT
The staff are super friendly and helpful. The site itself although a bit tricky to find is a stunning location. Very quiet at night and a lovely wild life soundtrack to complete the experience.
From May Day bank Holiday guys on motorcycles ;-)
Stunning site
Stunning site - set amongst the woods, carpeted in blue bells - everywhere!  Great tents & pitches, with full fire setup.  Lovely, friendly and helpful staff on site and an amazing location - great walks in the woods, kids catching [and releasing] tadpoles in ponds/puddles.  A fabulous bank holiday - couldn't have asked for more!
Thank you!

Fantastic Escape
This was the first time camping with our 2 boys, age 1 and 4 and we were looking for something as close to free camping as possible. This site was amazing, there was so much safe space for the boys to run around without cars or pets allowed on site, it made the time for everyone totally relaxing. Mornings building the fire up to cook bacon and eggs, the days making dens in the woods amongst the blue bells and the nights looking at the stars around a roaring fire! Just perfect.
Fantastic Campsite
Loved this site. Owners are very helpful and we managed to get a great pitch for a large group. Facilities are great and the outdoor showers are brilliant. Would recommend for families. Location is really peaceful but within walking distance of a nice pub! Looking forward to returning this year.

Simply wonderful
We have stayed here for the past 3 years and always found the place magical and so peaceful. The pitch sizes are huge which really makes a massive difference when we want to escape the rat-race of London - the last thing you want is to be stuck next to another camper so close you can hear every word they say which happens a lot at other campsites. the surrounding woods are fantastic and the kids love the freedom and all the space. there are a couple of great pubs nearby as well which always helps!
There is nothing better than sitting round a roaring fire in beautiful woodland surroundings with no traffic noise - BLISS!
The facilities are everything you need and the wardens Loz and Theresa are really friendly and helpful. Literally cannot fault this place and have already booked up our 2016 camping. 
Well done guys!
Back to nature
We stayed here last June and are booking again for this year. It is such a special place.
It's a very laid back site, yet so professionally run.
We felt totally chilled out from the moment we arrived. The kids went feral and the sun shone.
The tents are great and well equipped - the beds really comfy.
Lots of space between pitches.
The outdoor showers were magical (although traditional showers and loos are available should you prefer).
It was lovely ending the day around the campfire.
Lots to do locally should you want to, although we were happy just hanging out in the woods building dens and getting mucky.
Good local pubs within easy walking distance.
Also been to their Boars Wood campsite which is much smaller but also lovely. 
Nature's games room
We are about to book our fourth year here and are likely to simply book for the next year as we leave.
The forest is beautiful and unspoilt.  The pitches fit into the forest rather than the forest being chased back to allow for pitches.  There are lovely little features that make the stay comfortable and fun, like the bucket showers which are great to use at night under the stars or little touches like the wheelbarrows to help move luggage, but it has none of the horrific bells and buzzing of the national campsites.  There are no unwanted distractions, no TV screens and no games rooms.  The forest is the games room and the children drink it up until giddy and (hopefully) exhausted.  If you find you need to ask a question there is always a friendly warden available when you want one and yet somehow never visible when you don't want them.
We are three dad's that manage to control six kids all under the age of 7 (including one below 2) because this place is friendly, fun and most of all it is safe.  We have no fear of the kids reaching roads and no concern for them falling into water.  They get mucky because that is what kids should do, but this campsite has an aura of safety and is a simple pleasure to visit.
I partly wish this place would not get more popular so we could have it to ourselves…  but the best needs to be shared and this is one of them.
Enjoy.
Nick
This place is fabulous.  We camped here as s group of eight families and had the woodland field to ourselves.  The setting was beautiful with lots of space and privacy in the middle of a idyllic wood.  The facilities were first rate - cleanest compost looks ever.  And the proximity to the car parking satisfied even our laziest friends.  And the folk who run it were welcoming and helpful.  We have already booked a return visit.  
good, but
There is no doubt about it, this campsite is a lovely spot. So nice to camp surrounded by trees without being over looked etc. I loved the showers. The toilets were fine although the kids one was particularly smelly. We were camping with two other families. We were promised interconnecting pitches but the path between two of them was completely over grown. We had to hack through it ourselves to clear it and make it safe for the kids to go safely between the tents. This took at least an hour and we were covered in scratches. 

Forever
Staying here made me want to rethink my life and become a permanent camper. The site  feels almost magical, as if you have found a corner of the world to yourself. The pitches are secluded, the facilities are adequate (bucket shower is fun and eco toilets are better than the normal ones, although unfortunately the normal shower blocks were not working while we were there). Lovely long walks and camp fires.. dreaming of it from my desk today.
Giles
brilliant place, family friendly, cool wardens, amazing setting and bucket showers 😃
A truly wonderful spot
https://www.flickr.com/photos/danskinner/sets/72157647675331012
We had a late summer stay here last year and loved every minute of it. We usually bring our own tent but decided to splash out on a bit of bell tent glamping – which was a little extra cash very well spent! The freedom to just rock up with your food & bedding on a Friday afternoon and have everything ready for you really did add to a truly indulgent & relaxing camping experience.
The site was quiet and stunningly beautiful in the late summer, and our hosts (Laurence and Theresa) would have been perfect had they not made us both insanely jealous with their woodland living lifestyle and plans to travel to warmer climes over the winter!
A fantastic site with some beautiful views and walks, and a real diversity of different trees and camping areas. Obviously the gas bucket showers are amazing and there were plenty of good spots to throw a swing up in the trees J
All in all one of our top camping experiences of 2014 and one that we will certainly be looking to repeat very soon.
Excellent first time camping experience
Just returned from a group one night visit at the camp and as a first time somewhat nervous camper i've got to say it was one of the best experiences of my life.  The hosts Sophie and Harry were excellent in entertaining our group of 47 with pond dipping activities, treasure hunt, evening camp entertainment with bbq and then an archery session for the kids to round off an excellent overnight stay.  The bell tents were roomy enough and had all the equipment we could need.  The site gave ample opportunity for our 20 odd boys to run around without any security worries whatsoever.  The location and facilities on site were both an adventure with the eco toilets and the toilets and showers for the non adventurous in our party.  We will definitely be going back soon...
Best Ever!
Stayed here on our annual 'Mums Camp' 7 Mums and 14 Kids. Such a great site. Plenty of space for all of us and felt very safe and secure for kids to go exploring. Really good facilitates, especially the bucket shower. Friendly accommodating staff. DefinatlEy going back!

Awesome place!
I had felt like staying in a bell tent might be cheating, but turning up with a young kid it was fantastic to have everything we needed set up and ready.  And the setting was perfect - plots spread through lovely woods with loads of opportunities for rambles away from the site through different areas of woodland and open glade areas - and time of year was great with carpets of bluebells.  Lovely to see our 2.5 yr old roam free!  The wardens were very helpful and friendly without being too full on, and we loved the bucket shower - unfortunately everyone did so queue for these was bigger than for the normal showers! Had just the right balance of facilities vs wild campsite.  Will definitely return.
Best campsite ever!
Just got back from the most awesome stay at Beech Estate campsite! Theresa and Laurence are such welcoming and inspiring people, it definitely gave the whole campsite a very mellow feel. The grounds were stunning and the facilities comfortable and clean. Maddy told us all the way home how she's going to have a place just like that when she's big and when I asked her if she loved it there, she said 'I don't just love it, I want to live there!' So thanks so much from all of us, next time we'll stay longer and bring everyone we know. Broedrich

An excellent time was had!
We had an excellent 2 nights at the campsite, Loz & Theresa where fantastic greeted us showed us to our Bell Tent and made us feel so welcome - thanks guys! we had lovely campfires at night enjoyed looking at the stars and hearing the birds in the morning, the campsite is lovely to walk around and its only half an hour to the pub! We had a lovely breakfast hamper and afternoon tea delivered to us - Loz & Theresa are the people to ask! we enjoyed archery at 'Aim Archery' thats well worth doing its £6 per person for about 2 hours! the bucket shower was great and the compost loos too.  Battle is a lovely town to walk about but once you are on the campsite why leave! thanks again and hope to be back soon - Jim & Gina

Fantastic down-to-earth camping just how it should be
We were made very welcome by Loz and Theresa on site. We wanted good old fashion camping in a nice remote location, and we weren't disappointed. They supplied the firewood and the water, and we did the rest and the whole experience was awesome from beginning to end. On the phone during booking, Hugh was really helpful in answering our initial queries too. Great stuff - recommended!

Eco-camp-tastic!
We wholeheartedly  agree with the previous poster who said that half of them wanted to keep this place a secret and the other half wanted to shout about it! This truly is one of the best places to camp, particularly if you have a gaggle of children. We stayed here last May and took over an entire field with six tent pitches, 11 adults and 15 children. The woodland is the most amazing place for the children to play. They spent four days getting filthy dirty, building dens in the woods and only appearing when they were hungry! The adults had the most chilled and relaxed time around the camp, enjoying al fresco cooking and an opportunity to sit and drink a beer or two wiling the evenings away in the dark with no interference from electric lighting, TV or i-gadgets!  The outdoor shower was a hit with the filthy kids and the complete peace and quiet a hit with the adults. Lozza and Theresa were extremely amiable and helpful on site wardens - Lozza being a particular hit with our tribe of children when he came to judge their den-building competition. We were so taken with this wonderful back-to -nature experience, that we are returning this year. For those of you who need some time out from complete peace and natural living (can't think why), civilisation is just on your doorstep, as the lovely town of Battle is a stones throw away.  
A Hidden Gem
Half of me wants to keep this place a secret, the other half wants to tell the world just how great it is! Superbly private pitches nestled in the woodland makes you feel like you're completely alone yet only a short stroll from toilets and showers which you can choose whether to go compost and bucket shower or conventional. The surrounded area is beautiful with lots of forest to explore and only a short drive to the historic town of Battle. I love the fact there's no light pollutions and the sight is kept as natural as possible. The staff Loz and Theresa are lovelier than I can do justice in words. For me the biggest winner is the fact we can have a campfire and were even provided with a grill to cook on.
I can't wait to return and am booking my next stay today!

Idyllic retreat
We came to the campsite en masse for my husband's 40th birthday. We stayed for two nights, commandeering many of the bell tents, along with a handful of pitches. The location was wonderfully secluded and beautiful and we rarely saw anyone outside of our party. The site accommodated us, our friends, my husban's mother who is her 70s and our friend's children who's excitement could not be contained on exploring the local wildlife. At night, the stars lit up the skys as the fire pits danced in the moonlight. All in all, we had a great celebration. The arrangements were excellently overseen by Hugh and Lawrence could not have done more for our party. We will most defintely be back, as I know will our guests.
A woodland gem
We loved this campsite. Off the beaten track but easy to find if you follow the instructions. Fantastic woodland walks just outside your tent and close to the coast too. Very well run, laid back and nice welcome when we arrived. Bucket showers are brilliant and the other facilities are very good. We'll be back...
Amazing place
Wonderful campsite with great, well spaced pitches & prepared areas for private cooking fire. Quiet, very quiet, within the beautiful forest estate. Beautiful night-walking through trees with no light pollution. Very warm welcome from campsite wardens. Amazing bucket showers - loved the place. Go visit! 
Brilliant campsite
We stayed here as first time campers during this summer and were very impressed. We were greeted immediately upon arriving by Loz who showed us around and where we were staying. The staff are very friendly. So brilliant to be completely away from technology and get back to basics. The area the campsite is in is beautiful, lots of lovely walks to take. Highly recommend the bucket showers. It was lovely to be able to have campfires on your pitch and the wood is very reasonable to buy on site. The wardens are fantastic and would highly recommend this campsite. 
Lovely Woodland Camping
Our family of four stayed here for a week in August 2014 and loved it.
The site boasts pitches that allow a high degree of isolation so you don't feel overlooked or crowded and the lack of mobile phone signal, electricity, cars or caravans really help you switch off from all the day to day stuff you go camping to forget.
The site sits in the lovely sprawling Beech Estate wood and allows easy access to walks/adventures and the eco-ness of the place adds a real sense of having stepped off the world for a bit.
The standout for us were the wardens who live on-site, Lawrence and Theresa. They couldn't have done more for us and really made our stay. Huge thanks to them for everything.
We never found the yellow chicken but hopefully the bow and arrow have given pleasure to many more campers since!
A glimpse of heaven!
This is an absolutely amazing place, so peaceful and everything we were looking for. We loved the fact that it is eco-friendly and that we could arrive and pitch where we liked (in our booked field). The people there are lovely and they are adamant to create a lovely vibe and a pleasant atmosphere. There are lovely walks into the forest and great facilities (bucket showers are a must!!) We had the best nights sleep ever and woke up feeling refreshed. The best part is, you can have your campfire on the ground too. This place makes us very happy, our only regret was not staying longer. We can highly recommend this place and will definitely be back. Thank you to all for the stay :-)

An absolute must!
This was our daughters (just under 2) second camping experience however this was her first two night stay and we couldn't have found a better place.
At arrival we were greeted by the incredibly friendly, welcoming and warm wardens. After  being shown to the area we would stay in we were given a tour of the facilities. Both modern and Eco toilets and showers are available.
Showering as a family under a tree canopy was a really wonderful experience (it is completely enclosed!) The view and walks were breathtaking. A mixture of groups, families and couples made up the other campers, all of whom respected the noise curfew. 
It was such a warm atmosphere and everyone had a smile for one another.
We have never been to such a beautiful site with such wonderful guests.
An absolute pleasure we intend to relive.
Fully Equipped Bell Tent
There are no obvious signs to direct you, and the exact location is only revealed in detail after you book. It is perfect: completely isolated, lots of wildlife (including deer), within walking distance from Battle's shops, and the coast is 25 minutes away by car.
After a quick pint nearby at the White Hart Inn  (with amazing beer garden views), we travelled down an isolated, winding forest track a few hundred meters and were greeted at the end of it by Lawrence and Theresa. The wardens were brilliant throughout our stay, and their warm welcome and guided tour of the site and facilities set the tone perfectly.  The bucket showers are amazing!
Our bell tent was fully furnished and prepared for three adults. Apart from the basics, the only extras we needed to bring were food, drinks, pillows, and a sleeping bag/duvet. The cooking equipment was outstanding, particularly the wood burning stove.
A truly unforgettable experience. The only caveat is adjusting back to life in the city. I cannot wait to go back.
retreat to the woodland & recharge!
We had stayed at their sister camp 'wild boar wood' and thought we'd try out the beech estate and we were not disappointed! We headed over afterwork on Friday & we're met by loz & theresa - the lovely wardens, who couldn't do more to help & we enjoyed a glass of wine round the fire with them.
 Set in natural woodland our secluded bell tent (which was huge), could be found along a little path. It has everything you need a chest of goodies for all your cooking needs including bottle opener & wine glasses & a BBQ set.  You're own fire pit & little stove to boil the kettle. .... A double futon with very comfy matress along with a further 3 single futons and a carpeted floor.  Basically all you need to pack is bedding, food and rock up.  They even had 4 flushing toilets as well as 3 compost toilets and never queued even though the place was full. We tried the shower (indoor/outdoor) where you fill up a bucket with hot water and pour into a pully system shower - fab!
Battle is a short drive away with a deli, butcher, supermarket & of course battle abby.
You can walk through the estate & we ventured out into the high weald.... stunning countryside and loads of butterflies, birds....
If you're feeling a bit weary & can't face hardcore camping but need to recharge by getting back to nature & the simple life then this is perfect! We will be back! Thanks to 
I miss it already
Really conflicting between keeping this place quiet and raving about it like it deserves! Such a lovely place, so peaceful and truly is a relaxing escape.

My boyfriend and I have wanted to go camping for ages, but obviously finding a nice place can be really difficult. Eco camp really fit every need; lovely clean facilities, relaxing spacious location and friendly wardens that welcome you on your arrival, and are always around making sure your stay is perfect.

We stayed for three nights and didn't leave the campsite once. The forest is lovely and we really enjoyed exploring it, seeing the different animals in the night and day. Although the site isn't far from the town or beach and is a perfect spot if you do also wish to leave the site during the day. We stayed in one of the faraway pitches which are really discreet and you only honestly feel like you have the whole place to yourself. The other pitches are also spacious, and even when it gets busier, I can't imagine it full and uncomfortable as many campsites are.

Lawrence and Theresa are lovely and welcoming and they made our trip perfect, just knowing you have friendly people on hand from the begininning automatically relaxes you. The whole time we were there we didn't even know the time and it was truly bliss to just feel cut off from everyone. We were really sad to say goodbye.

Thank you so much and we will definitely be back again!

Perfect stay!
Loved it, sensational place, private and magical! We will definitely be back. Thanks to lovely wardens for making us welcome!
What a find !
Wow. What a great time we all had at Eco Camp - Beech Estate Campsite. We took our own tent and had no problem fitting it on despite the tent being huge. Where we had pitched was lovely and shaded in the day so the tent stayed cool. It also had parts in the sun for sitting out in. At night the fireplace was great with a useful little grill for cooking which we ended up cooking most things on after a day or two.
We stayed for 5 nights and after the first night my sisters family turned up and managed to pitch another large tent on the upper tier of our pitch. I noticed other pitches that would be suitable for multiple tents. All of the pitches are nestled in the woods so you really do feel and get close to nature. The kids loved hearing the owls and other critters at night. Whilst you can see other pitches the trees do provide privacy and a sense of space.  If thinking of booking give the owner Hugh a call and I'm sure he will be more than happy to talk you through the merits of all the pitches. He's a great guy and made us all feel most welcome and ensured we were happy with everything on site.
The composting toilets are great as are the bucket showers. They are all regularly cleaned and there is hot running water if you are not feeling eco enough to heat yours on the stove. One bucket shower lasts about 4-5 minutes and would last longer if you adjusted the flow down a little. There is a block of flushing loos as well but I never felt the need to use them. 
The woods are great and my only disappointment was that I didn't explore them enough. I was there with a 2 and 4 year old and felt more than safe to let them roam about albeit within eye/earshot. Saying that however we had the site pretty much to ourselves so we only had to worry about them disturbing the wardens Lawrence and Theresa. The kids loved them both and they were great with them all week telling them about the woods and playing little games.
Our stay culminated in my friends 40th with us sat around the fire listening to the fantastic music of Chicken Shed Zeppelin and eating hog roast. Hugh, Lawrence and Theresa all made sure that the party went smoothly. Even down to taking the kids off den making allowing the adults a while to chill.
Can't wait to go back despite the 6hr drive. Thanks Eco Camp
A breath of fresh air
We stayed here for 4 nights from 24th a May 2014. Despite less than perfect weather we had a wonderful time. We camped  in a wilderness pitch, it was plenty big enough for our large 6 man tent and a big shelter too. Not the flattest site I've stayed on though. You could see other pitches but it was very much through the trees. We loved the fact the camp only had basic facilities, compost toilets, running water for washing up.  We were surprised to find warm water on tap that could be bucketed into a bucket shower. It was wonderful having a shower with a view of the trees and sky! The camp ground allows campfires which is in my opinion absolutely necessary for a true camping  experience. The campsite had a lovely peaceful feel, helped by the enforced quiet time from 9pm until 9am.. Great access to plenty of woodland walks/ cycle rides.  Also walking distance to a very good pub!  I would not hesitate to recommend this camp ground if you are looking for a real camping experience  and are looking for a calm, quiet back to nature trip. Thank you to Theresa and Lawrence the camp wardens for helping to make our stay so pleasant. My only criticism is the addition if the ugly flush toilet block. I know it was built to satisfy the campsite regulations imposed by people sat in offices.  Such a shame to spoil the ambience of the place.  Will definitely be back.
A great site
Despite a mixed-bag of weather over the weekend, the rain showers didn't dampen our spirits at this great site.  I'm used to larger sites, looking out over a sea of tents and cars, but Beech Estate Woodland had some beautiful glades, all set on different levels and it made a pleasant change not to have to shout to the kids 'Watch out for the cars!!!' every 5 minutes, like you do at a typical site.
A very peaceful site too, especially at night; with the 'quiet' policy for 9pm+ we found that the noisiest sounds were the crackling of our fire and the hooting of owls in the trees around us.
The wardens, Loz and Theresa, were extremely welcoming and friendly and, all in all, we had a relaxed but fun weekend.  Would recommend.
Fantastic
A really great campsite, as good as we'd hoped for and the bluebells made it even that bit more special! Thanks to the Lawrence and Theresa, we will be back! x

Didn't want to leave!
If you're thinking of camping here DO IT! This place is magical, the secluded scenery is a haven of tranquility. Such a relaxed and respected gem off the beaten track. Special shout out to the wardens of 'eco camp uk'....Loz and Theresa. So very helpful and wonderful. Keep up the good work and thank you for such a memorable time.
Magical!
If ever you need to get away from it all, go here. It's basic but that's the point. This really is a beautiful place and made even more magical when the surroundings are carpeted in bluebells. I can't wait to return in the summer. Get the fire going, crack out the vino and get the snags on! Thanks to Loz and Theresa for their hospitality.

Like another world
Due to being disorganised (not taking the directions and running out of mobile phone charge en route) we found it a bit of a challenge to find Beech Estate Woodland Campsite, foolishly having assumed that there would be a big sign directing campers there. There was no sign which made it feel all the more special when we realised that the little track we had taken off a B-road was indeed the way to this lovely campsite in the woods. We were welcomed by a sea of bluebells and wardens Loz and Teresa - whose respect and enthusiasm for the place they are living in is infectious. In practical terms – the pitches are spacious and well-spaced and the facilities are spotless... but, more importantly, the bluebells, the campfires, the quiet, the fact that it's "off grid" and its location in the woods made the campsite feel like another world - one I would have liked to remain in for longer than the one-night we had there. Would definitely recommend it and hope to return!
Perfect camping
We booked as a bit of a last minute thing and I am so pleased we did. We were lucky enough to be there when the bluebells were out and I have never seen such a gorgeous display before. The wardens Theresa and Lawrence were fantastic, helping us with the luggage and even taking the kids off to plant seeds and learn how to compost. The compost loos were really nice, we didn't brave the open air shower but maybe when it's warmer. The kids had an amazing time running around in the beautiful woods and campsite and so did we! Sitting outside our tent with a fire and a glass of wine looking at the stars was lovely - we'll definitely be back - the sooner the better!
Peace close to London
It's rare to discover a welcoming woodland not requiring 4 hours travel from London, but Beech is it. Welcoming woodland with the option of either using your own tent or selecting a comfortable Yurt on site, with fire pits and sufficient facilities to ensure the right balance between nature's best & your comfort. Friendly wardens - what more can one ask for. Have become a regular and when you try it you'll know why.
Stunning retreat
Just back from a beautiful long weekend among the bluebells. Arrived on Fri evening, fair bit later than we'd said, and the chirpy couple who are this season's wardens were warm and welcoming from the off. Truly gorgeous spot in the woods, genuine eco ethos and the bluebells in the morning were really special. First time my partner and I had tried an eco campsite, and on the back of this stay we'd certainly go again. All facilities clean and very useable (this had been a concern...) and lots of little touches to make the stay smoother- eco handwash, wheelbarrows to manoeuvre belongings, well-tended fire pits. Would recommend in a shot- many thanks, see you again hopefully!!

Diamond in the woods
Having not been camping for over 20 years, I was slightly apprehensive on how the Easter weekend would fare especially as I was accompanied by my six year old daughter sans iPad. Initial impressions of the site were a relief - I knew we had arrived at the right place - thick woodland swathed in bluebells, gentle birdsong and a warm welcome from Theresa, one of the wardens.
I had hired a bell tent (along with cooking utensils) as the only camping equipment we had arrived with consisted of two sleeping bags, a lantern and barbecue skewers for toasting marshmallows. Within 45 mins I'd unpacked, had a decent piece of rib-eye cooking slowly over the campfire and my daughter had made friends with the other children at the site.
Following a very peaceful night's stay, I enquired if we could stay another night - Lawrence, the other warden, advised that a bell tent was not available but was extremely helpful in lending me some of the missing items to ensure I was kitted out for the evening.
The facilities are basic - they are meant to be - but functional and very clean.
I have already booked a return stay and looking forward to exploring some of the 500 acres of woodland around the campsite. This is a wonderful 'off-track' location and I hope the spirit of the site remains despite its obvious popularity and charms.
Thank you again to Lawrence and Theresa for their assistance whilst we were there.
Gorgeous Bluebell Wood - Great Campsite!
We hired the Group area for pitching our Tents and it was perfect! We felt like we had our own little camp and all gathered round our fire pit and had great fun cooking and playing Guitar and telling tales!  The campsite was really well laid out, you had the feeling of being in the woods, when you were not that far away from the lovely village of Battle.  The emphasis on being ecofriendly was also very appealing and can recommend compost toilets over horrible portaloos any day!!  The Wardens were great, really friendly and helpful.  We would definitely recommend this campsite to friends and hope to return again soon!
Best campsite ever!!!!
We stayed here for one night in April! A beautiful campsite in a beautiful setting! The wardens and owner were welcoming and friendly and made you feel at home instantly! The far away spots are awesome with beautiful views and make you feel a million miles from it all but still close enough to the facilities! We wished we could have stayed longer and will definitely be going again! Camp fires, tents and woodland - perfect!!!
Great campsite for a celebration!
I celebrated my 40th birthday last year with a group of 20+ friends and children. We all had a lovely time, it was really relaxing being in the woods and the kids loved running around building dens. I loved sitting around the campfire having  a few drinks and chatting into the night.  
Hugh was really helpful with the organisation, we all camped close by in tents and also bell tents, he organised an area so we could all have a bbq together on the Saturday eve and also recommended some local caterers. 
I would definitely go back again and hope to arrange to do do it with a group of friends.
Eco Camps are wonderful
I love both the eco camp sites in Sussex.  Wild Boar Wood is more self-contained and has a wicked central fire where everyone can join together if they want to.  The nights I spent there it was pouring down with rain and it was still magical. 
Beech Estate Site is unbelievable.  Its set in rolling woodlands.  Some of the pitches feel totally isolated, whilst others are more communal.  There are acres of woodland to explore and in spring the bluebells carpet the forest.
In these setting both sites are about getting back to nature and to the basics of living without modern facilities.  It's both humbling and energizing.
Amazing place to have a gathering
What an amazing place to experience my 40th birthday! The site is tucked away in secluded woodland which made it a great place to bring families together knowing that the children could have the freedom to explore and the grown-ups could have a few shandies in peace!
Hugh and the estate managers were so helpful and the site was perfectly equipped. We had such a great weekend that there's talk of an annual gathering there. I'll most certainly be going back for some weekend camping. 
Eco Camp 2013
I stayed at the Beech Estate campsite with a few friends last Summer, we all had a very memorable time and some great laughs, a long weekend wasn't long enough. The sleepy woodland campsite was well maintained and everything we needed was close at hand, the site manager was also more than helpful. There are plenty of things to do on and off the campsite and Battle is very close. We will definitely be staying again, maybe a bit of glamping next time in one of those bell tents :)

Black History Core group Away Days
I was really happy that we had found the right place for us all at Black History/Core group to share a special time. From the moment I contacted the staff by phone their attitude was open, welcoming and pro active it was at a great location, a good mixture of solitude as well as connection to the surrounding towns. 
We enjoyed walking around but I most of all enjoyed the campfire talks and tasty meals. The whole event was a significant experience for us, as many have never camped in this country before! They were encouraged to do this again. Young and old and everything in between. Next time it will be for longer!

Thank you Beech Estate!

Edi Mandala
A great escape
Beech estate is a truly wonderful campsite.  Total escapism and back to nature (yet comfortable!) camping. We had a great time and managed to find a perfect balance of socialising with other campers but also having our own secluded area which felt like we were the only ones there as we hunkered down for the night. We'll be back!
Perfection
Just booked to go again this year.  Had a brilliant weekend last year with friends and our 3 kids between the ages of 1 and 4.  The weather was perfect (it helps!).  On arrival the warden was so friendly and showed us around - really cool well functioning loos and a cheeky outdoor hot shower.  The kids had acres....literally....of space and woodland to run around in - a shame us adults got lost in the woods!
I couldn't recommend it more highly as a perfect place for a fun weekend or longer. Cannot wait to go back

Perfect Woodland Hideaway
We celebrated our friends 40th Birthday at Beechwood Estate and very spoilt as he hired the entire place for the weekend. It couldn't have gone better!
The children had a ball, as there was loads of space to run around, play and woods to explore.  It was a winner for the adults too as there was lots of opportunity to relax and socialize, knowing that the kids were safe and nowhere near to any roads.
The pitches are well spaced out and each has its own fire pit. The toilets and showers are very clean.
The site is a perfect hideaway tucked in the middle of the forest and it really feels quiet and far from anywhere.
We would definitely go back!
Away from it all
I hired the whole campsite out for a party and I could not have chosen better. Amazing place with really helpful warden and central booking coordinator. They went out of their way to accommodate us.
The tent were well maintained and brilliantly placed. Options which are both near other tents and some great ones completely out of the way. We used one of the remote pitches for a fire and central area. Amazing views over the forest.
I definitely recommend.
Camp fires and escapism
What a superb location for a camp site, a proper camping experience back to nature.  The kids loved it as they could explore the woods, and we could relax whilst they ran off their energy and got away from the gadgets.  An open pit fire cooking food finished off the day, and we sat around telling stories.  We'll be back!
A wonderful stay
What a find!  Such wonderful woodland,  great facilities and we were impressed with the set up and the enthusiastic and helpful camp manager.  We went for a lovely walk through beautiful woods and enjoyed our campfire dinner complete with ghost stories and marshmallow toasting.  The bell tents were clean and comfortable and as it was only my second time camping I was pleased to have a blow up double bed!  We will certainly re-visit and the children loved every minute.  Excellent value.  
Paradise found - in East Sussex
I stayed as part of a much needed group break, and Beech Estate Woodland Campsite hit the spot. We had a great pitch, our neighbours were friendly, and the staff were so accommodating. For me, it's the little things. Good toilets, showers if you fancied one, wheelbarrows to wheel your camping gear, freshly chopped logs for sale. Posh bell tents for those not into tents. Cooking grill. Someone always around to ask questions. 
Big beautiful woodlands to explore, imminent peace and quiet combined with a lively community of campers, all doing their own thing. Respectful. I enjoyed the walk to the pub and also just chilling out at our site, having a fire til late at night. 
Friends, trees, laughter, and a nice view. What more do you need? 
Wild,Wild Boar!
I've been fortunate enough to squeeze a booking in to this wonderful site for the last 3 seasons. Even though the owner, Hugh, is an Aussie, I may even go as far as to say we have developed a friendship. It's a wonderful place to be! 
Bushcraft-friendly almost wild camping
I came here on my own for a night of October Autumn camping and then returned with my sons a week later for a couple of the last nights of the season. The Beech Estate is a camp site without any trailers, caravans or camper vans where you can camp legally in beautiful surroundings with tarp and hammock or bivi (or indeed a tent), and a real camp fire. Ok it's not wilderness, and there's even mains water, but it's a million miles away from the usual trailer park camp site. A lovely warden is there when you need help and leaves you alone to enjoy the tranquility of the forest when you don't. No need for a latrine trench, the composting loos are great. The predominantly silver birch and sweet chestnut woods make a super place to unwind and leave all the stress behind, and having the roam of such a large area of beautiful and mixed woodland is a special treat not to be missed. The site is very well drained so even when it had been raining a lot it didn't turn to quagmire. I would thoroughly recommend this place to anyone, especially families and individuals wanting to enjoy a simpler way of camping, or explore simple bushcraft skills without stepping on anyone's toes or doing anything illegal.
Lovely spot
The setting, facilities and staff are all highly recommended.  A rarity in being so isolated in a campsite, and the grounds are stunning.  The woods are huge and our only regret is that we couldn't have seen it all in a weekend if we'd wanted to!
It would be a great place to take kids, but is also secluded enough should you want peace and quiet away from others. All in all a great place to get away from the hustle and bustle of London.
Amazing Hide Away
This was my first camping trip to an eco friendly site. 
Really really impressed, great welcome and a very large pitch especially as I bought my own tent. You can completely disappear into the woods as it's well hidden. All the pitches were very well spaced out and all within an easy walk to the compost toilets. Both the wardens were amazing, extremely helpful and even gave us a quick tour of the site to answer some of our questions.
We loved that we could have our own open fire too. I was also pleasantly surprise how nice it was having to park the car away from the main site, no noisy cars driving around, sure you have to wheelbarrow everything to your pitch but it actually adds to the fun.
The site is perfectly situated to explore east Sussex, local shops and all the lovely history of the area.
We will certainly be back.
Getting away from it
Beech Estate have really got a site that will put you in the middle of the heart of the English countryside. This is a massive place to explore and i am talking massive!! You can walk for ages without seeing another camper. My kids loved it and I felt totally secure in the knowledge that the site feels miles from anywhere. The pitches are well divided and the other campers get the whole vibe. We picked a load of fresh cherries from the trees around us and enjoyed the a roaring fire while watching the meteor storm. Hugh and his staff are really chilled but make sure the little things are in place (tents are fully kitted out, plates and woods etc) The fixed tents are really big, clean and fully equipped. If you need anything thing the guys will help you out. If you are a first timer then this is the place or if you want to book a secluded pitch, away from things then you can do that too. The toilets are clean and easy to use. Local farm for eggs, pub and easy parking. We had a cracking time.
A gem of a campsite!
I hadn't been camping for about 15 years so was a bit dubious about how this weekend would go. I expected a campsite from my childhood memories, tents packed in tightly in a field with cars everywhere. This campsite was the complete opposite. The setting is stunning for a start, set in a seemingly endless forest with no sound of a car to be heard, and the stars at night were like diamonds due to it being out in the countryside.
Our pitch must have been 60 metres away from the next, set in amongst the forest in total privacy. The welcome we received on arrival was something we are not used to in London. The manager couldn't do more to help us and settle us in and came and brought us extra firewood later in the evening. Someone forgot tent poles so the manager lent us a tent at no extra cost. 
It partly goes against the grain to write this because I want this beautiful place to remain a bit of a secret, but then again, that would be a bit selfish of me! If you want to connect with nature, in stunning surroundings, head to the Beech Estate. If you want a field with your car parked next to your tent, do not..........

A perfect, peaceful getaway
We were a group of 6 families with 14 month old babies looking for a break from London for the weekend.  It was nice being somewhere so beautiful and peaceful, and being somewhere where the babies were genuinely welcome. The size and layout of the site allows each group to have their own spot and we really liked having our own spot to relax and let the babies explore.  The staff were very friendly and helpful too.  All in all we had a great time and plan on returning one day. 

Why book with Cool Camping?
Best Price Guarantee, with no fees
Instant booking confirmation
Trusted for over 10 years
A chance to win prizes in our regular competitions
Book campsites near Beech Estate Campsite