Cuckoo's Rest Caravan and Camping Park
Peel Cottage, Sayerlands Lane, Polegate, East Sussex BN26 6QX











Birds and campsites – not so different you know (stick with us here). Some campsites crow loudly (the mega-tainment-boasting holiday park), while some show off their dazzling plumage (the über slick luxury glampsite). Fitting then that this pleasantly traditional East Sussex site is named after the humble cuckoo, for, eschewing the bells n' whistles, Cuckoo's Rest Caravan and Camping Park holds more modest charms. 
Sat between Polegate and Hailsham just off the B2104, Cuckoo's Rest has that magic formula of relaxed, family-friendly camping. The hospitality and welcoming nature of friendly owner Karina is without question. Neighboured by open paddocks with horses, sheep and cows, the site itself is fairly small, with flat, informal grass pitches ("pitch wherever you like!") that get a good draining whenever the Great British Summertime hasn't read the script.   
The ablutions block is more than adequate and there's a great little games room which the kids will soon be staking a claim to as their own exclusive (i.e "no grown-ups allowed!") club house. The small onsite honesty shop is a good barometer for the types of campers who frequent. It's all so refreshingly uncommercial with not a hardstanding or an plug socket in sight. 
The glorious Seven Sisters and South Downs (the UK's newest National Park) are but a 10-15 minute drive from the site. The main draw here though is the site's proximity to the Cuckoo Trail. A mixture of traffic-free tarmac and fine gravel, this 14 mile route is ideal for a family bike ride. With nothing more strenuous than a gently sloping 120 metre incline, it's perfect for your littl'un's first tentative pedals. There's wildflowers and wood carvings to admire, Polegate's tower windmill (housing a small museum) and whimsical villages to stop in. Pull up at the Cuckoo Rest – don't worry, you haven't gone back on yourself; this is the Cuckoo (just the one) Rest in Hellingly – a great little pitstop for a cheap and cheerful beer and a bite on the veranda. 
So you see, sometimes, all the 'kidz klubz' and wood-fired saunas in the world are no substitute for good, honest camping.  
Gallery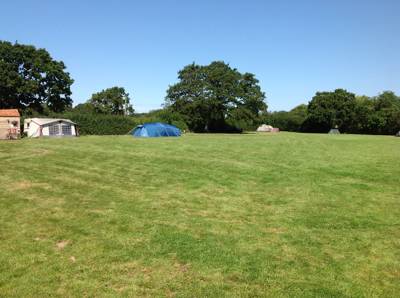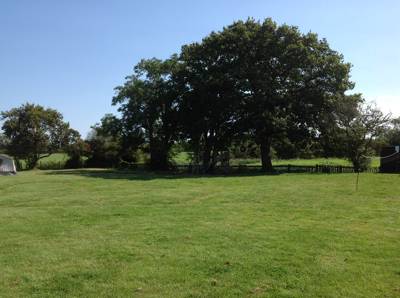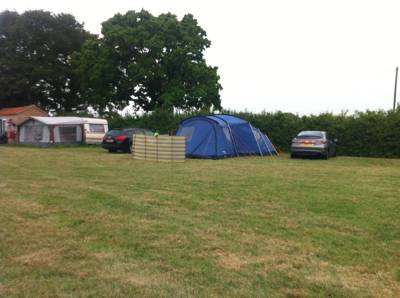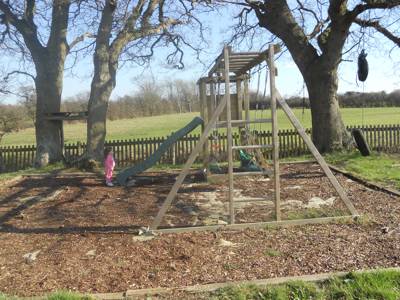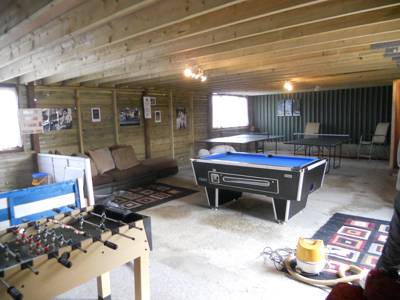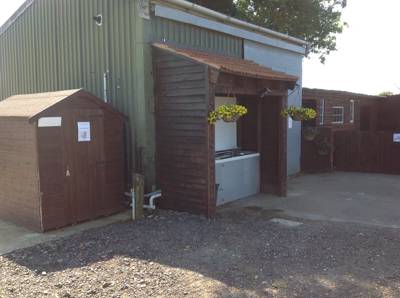 Reviews
Sign up or sign in to leave your review of Cuckoo's Rest Caravan and Camping Park
Great weekend away!
Just returned from a two day stay at Cuckoo's Rest with 4 other families in a mix of large tents, gazebos and a caravan. From the minute we drove in we were made to feel welcome by Karina the owner who has a laid back manner and was super helpful. We were checked in in a few minutes and shown the well stocked honesty shop with fridge for use and freezer. The kids had already left us to explore the games room and play area and were excited to see a 7hole crazy golf. The site was really flat and the shower and loo block kept clean and stocked with loo roll. We love pretty simple sites to encourage the kids to leave tech behind and this didn't disappoint with added luxury of a shower. We had a lovely sheltered corner of the campsite for our large party and enjoyed two lovely nights around our off the ground fire pit. Just up the road from the Cuckoo Trial so we cycled and wore the kids out. It worked for us and well worth a try if you like good value and kind hospitality. 
Perfect!
We have just spent a week at karina's wonderful campsite. We loved the honesty shop, the stuff to entertain kids and the location, which was so close to the cuckoo trail. A truly relaxing place to camp. Highly recommended.
A lovely friendly site, for both couples and families alike
 We're new to camping and thought we'd try here out for a night. We liked the sound of cuckoo's rest on here and we were not disappointed!
The proprietor greeted us with a warm welcome, and knowing it was our first time, checked to make sure everything was ok once we got set up. (a small touch buy very much appreciated). 
The facilities are simple, but clean (the must important thing to us). You can usually tell a lot by the mood of a place, and whilst we were here there was a combination of both families and couples in happy coexistence. All the children on site seemed happy and entertained, whilst being respectful to other campers. Come the evening, the campsite quickly became peaceful, and we had a fantastic nights sleep. Some fellow campers who had over catered also offered us some leftover burgers which would have gone to waste. 
The honesty shop really does set the tone for the type of place this is.
 The camp site is close enough to Eastbourne to be able take a short drive and enjoy the lovely town and take in the nearby surroundings of the seven sisters. The night sky was a stunning array of stars thanks to the absence of light pollution.
We thoroughly enjoyed our stay and thought the pitch fees were very reasonable.  Our camping trips are only just beginning, but I'm sure the next time we had down this way, we will be back. We just wish we had stayed for longer...
Perfectly thought out
We've just stayed here and loved every minute. We have small children and the size of the site was ideal for us to have them in sight at all times
The showers and toilets were clean. The club room was well equipped for all ages and the shop is always open so perfect for last minute emergencies.  
The owner is lovely and explained that she had planned the campsite based on the things she would have like in her camping days. We'll definitely go back. 
Simple, Friendly, Clean, small site
We had a great time with our young son. Perfect for children and small enough to be gently sociable. Great showers, none of that 20p for 4 minutes rubbish. Good games room and supplies shop. I would definately recomend.
Best Price Guarantee, with no fees
Instant booking confirmation
Trusted for 10 years
Chance to win camping goodies in our regular competitions!