Mulino Pods
Mulino Lodge, Kniveton, Derbyshire, DE6 1JR









Exceptionally well-equipped pods with stunning views across the farm and beyond, ever changing throughout the year.
In the centre of a curved oak picture frame stands a tree, just going out of bloom and now rich with the greens of summer. Beneath it, the ground slopes away, falling into a valley that rises once more on the other side, rolling away into a backdrop that's crowned by a long, dark lake. Though several miles away, the sun on the lake makes it stand out amongst the hills, a focal point in this bucolic rural scene.
The oak frame around this picture, though, is not hanging on the wall itself but is the wall, the curved wooden exterior of Mulino Lodge Farm's comfortable pods. Pull the latch, open the glass door and feel the Derbyshire breeze. The fresh air in your lungs brings home the reality of the view – more than just a pretty painting.
Set up in 2009, Mulino Lodge Farm plays a huge role in shaping the landscape around you, from the Suffolk Mule and Charollais Sheep in the fields, to the dry stone walls that stripe the hills in the distance. In fact, head north into the Peak District and the farm is even having an impact there, grazing their highland cattle in careful conservation projects.
In the heart of this enviable countryside location lie the three glamping pods (including the new large Lavender Pod) that make Mulino Lodge Farm an ideal place to stay. They are more than just a farmer's afterthought, with all the facilities you could want for a stay in the hills. Along with local information, maps, games and the like, there is a well-equipped outdoor kitchen area, private bathrooms and washing facilities for muddy boots, bikes or dogs. It's all well cared for with thought and attention. Touches like the spices and essentials in the kitchen store cupboard or complimentary tea and coffee can really make the difference, especially if you arrive late, disorganised and a little out of sorts.
As with most rural spots in England there's a real community vibe around these parts and never more so than when you're waking up on the local farm. It's a mile and a half walk to the village pub, a pleasant cross-country stroll to the Red Lion, the best place to sit beside a log fire if you're glamping here in winter. 
The historic market town is well worth a visit yourself if you don't mind the 10-minute drive. It's home to a host of independent shops and works as a great starting point for a lot of the local trails. Campers staying over Shrove Tuesday and Ash Wednesday should definitely not miss the annual Royal Shrovetide Football – no longer played with a severed head but still bizarre, unique and very memorable!
Meanwhile, back at base, those hanging up their walking boots for the day should chat to Craig, who took over the place when he was 24 years old. He knows the land well and is more than happy to give you a tour of the farm if you give some advanced warning. It's a great way to make the most of its important position in the landscape and provides a little insight into it all. When you're back around the BBQ, enjoying that view, you'll be able to appreciate it all the more.
Gallery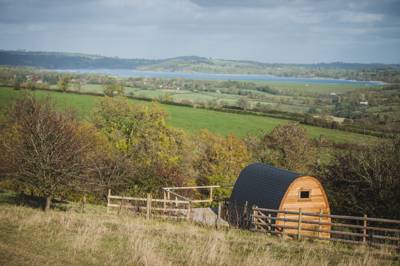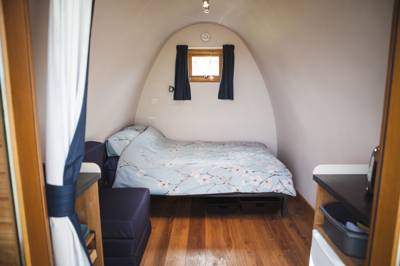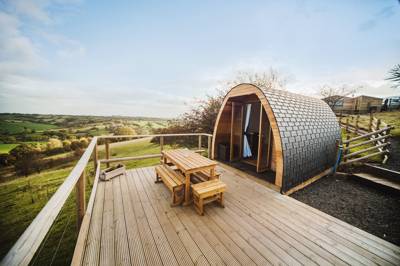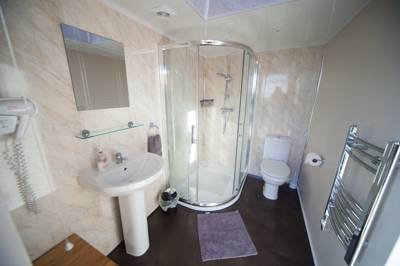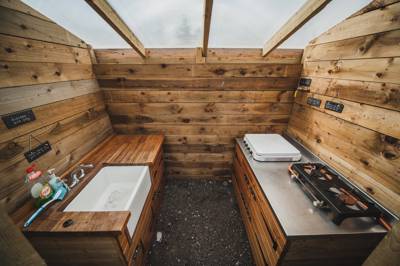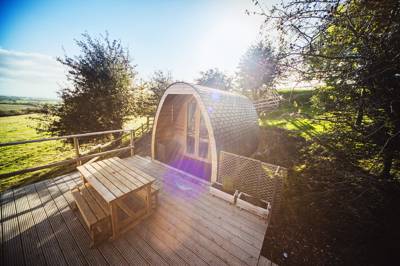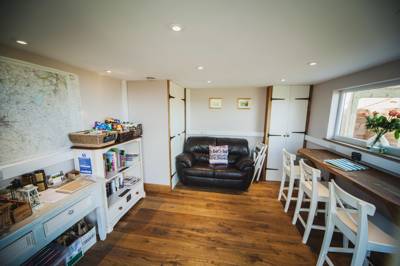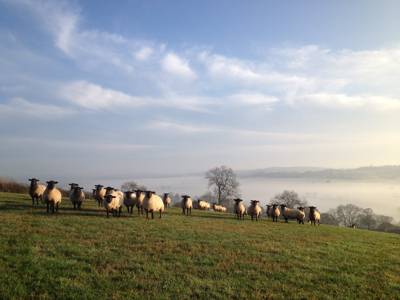 The Owner Says
We opened our doors in Spring 2015 and have had a fantastic year with our two exclusive glamping pods, Damson and Bluebell. 
The pods have fantastic views over the Derbyshire Hills and located on our small farm with sheep, pigs and hens which have proved popular with our family glampers. 
In June 2016, we opened our Lavender Pod which can accommodate larger families or groups. 
Damson & Bluebell Pods are perfect for a 'couples' getaway.
With Damson and Lavender Pods being pet friendly, we love to have well behaved pets to stay. 
We are open all year round and have lots of seasonal offers so keep an eye on our website and social media for offers. We have received excellent reviews on @Tripadvisor and offer discounts for returning guests. 
Reviews
Sign up or sign in to leave your review of Mulino Pods
Best Price Guarantee, with no fees
Instant booking confirmation
Trusted for 10 years
Chance to win Vango camping goodies!