Barn Farm
Birchover, Matlock, Derbyshire DE4 2BL













Space, and plenty of it, with acres of farmland, lovely views and onsite animals. Haven for wildlife, including badgers, rare black fallow deer and over 60 species of birds.
Camping at Barn Farm started when a lone caravaner asked Gilbert if he could park up on his traditional Derbyshire gritstone stock farm, in this beautiful part of the Peak District. Twenty years on, Barn Farm is a popular, relaxed camping spot for families and school groups, as well as ramblers, who can head off on the footpaths that lead directly from the site.
The site sits just below mystical Stanton Moor, with its prehistoric Nine Ladies Stone Circle. More recent legend has it that nine dancing ladies and a fiddler were turned to stone for frolicking on the Sabbath! Kids will love the resident peacocks, sheep and cattle, and there's a good chance of spotting some of the farm's other furry and feathered residents – wildlife visitors include badgers and black fallow deer, as well as nuthatches, dippers and peregrine falcons. And don't tell the kids you're going for an evening stroll across Stanton Moor – 'we're going on a bat hunt' is so much more exciting!
On the edge of the pretty village of Birchover, the main sloping camping field has wonderful views over the Derwent Valley, and if things get a bit busy, the campsite opens up other fields, so you should still be able to find yourself a nice peaceful spot. Mid-week campers, however, should be warned that a local quarry operates Mon–Thurs, so the site can get quite noisy.
Gallery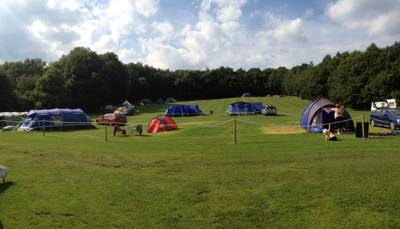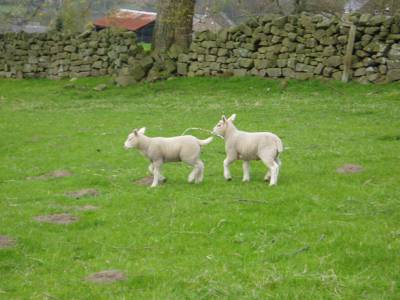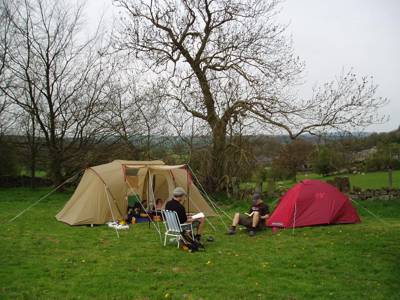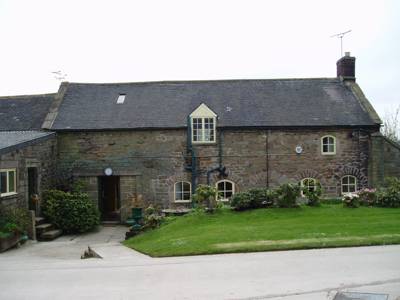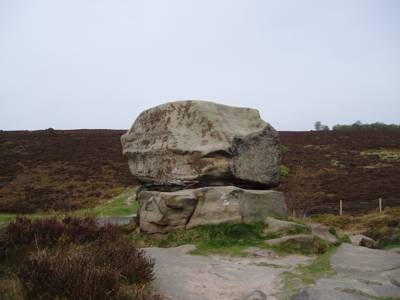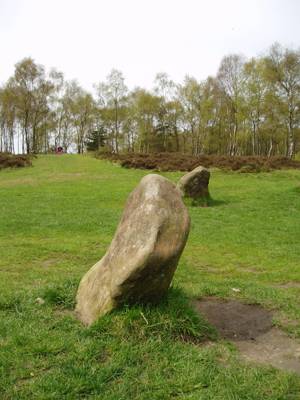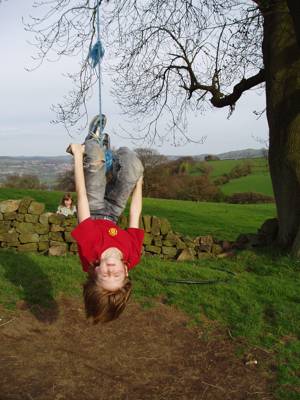 The Owner Says
More images supplied by the campsite.
We have one field open throughout the season and others which we open on certain weekends throughout the year.  All our touring pitches are hardstanding with EHU.  If camping or touring is not for you we have 5 lovely camping barns, former cattle sheds which have been converted and sleep from 2-15 people.
Children will love looking at the alpacas and also the peacocks which wander freely on site!  The peacocks can be quite noisy when they are calling to each other but it doesn't take long to get used to them.  Polly and Humphrey, the campsites two resident dogs are also popular with our guests, adults and children alike!  We have a great outdoor children's playground on site which will provide hours of enjoyment.  When the weather's not so lovely we have an indoor games room.
There are two local village pubs in Birchover both within a 5-10 minute walk.  Bakewell, famous for it's Bakewell Pudding is only a 15 minute drive away.  Chatsworth House being only a 20 minute drive away.
Reviews
Sign up or sign in to leave your review of Barn Farm
very impressed
We were supposed to stay 2 nights but because of the horrible Weather we came away After 1 night. I was impressed with the facilities and the campsite was nice and peaceful,  the music off curfew worked impeccably and the views were great,  just a pity about the weather which could hardly be blamed on the site,  will definitely be staying here again. 
Faulous Site in Rural Derbyshire
Just got back from a lovely two night stay at this campsite. On arrival we were the only tents to pitch up, the rest of the site being a home for caravans. There wasn't much of the (very) sloping field to choose from as only part of it was flat - I assume that there is better, flatter camping available elsewhere when it's busy, but if this was the only field available I'd not be that happy tbh. The noise from the quarry was drowned out by some of the flights going directly over head but it didn't stop us from getting a decent nights sleep. The facilities here are top notch - much more glamorous than our usual camping choices. The adult only showers were very clean and lovely to use, as were the toilets nearest to our field. The water taps and bins were in plentiful supply and all the facilities were kept very clean. We didn't use the shop, but the games room was a hit with my 11 year old. We had a lovely walk to the Nine Ladies stone circle from the campsite on the first night. Unfortunately we weren't able to get food in Birchover on our second night as one of the pubs is closed Mon and Tues and the other had a problem with the chef so we ended up having to drive to Bakewell (4 miles). The ground was the best we've ever encountered for pitching up - lovely soft soil with no stones! On leaving the site was a little soggy and starting to get muddy due to the heavy rain we had both nights, with a few more people it would have got very muddy very quickly. It seemed like a very quiet site (I appreciate we visited well off peak after half term!) but it was totally silent come 10pm with everyone in bed. The peacocks and alpacas are very nice to observe and I enjoyed seeing the peacocks strutting around the site calling to each other. We will definitely be going back and visiting the site again next time we are in the area. 4 stars given due to sloping field, and noise from the quarry/flight path.
Good well Organise but Not Great
Ok this site has some top facilities, large shower block, good hook ups, a shop, a games room, laundry and sauna. Also as it was bank holiday weekend and mega busy the owners had brought in extra toilets. In addition there was a mobile breakfast and pizza van you could buy from. This for me was part of the reason I lost a bit of love for what is a well run and organised site, just too big, busy and commercial. Don't get me wrong if you want this sort of thing then you won't go far wrong with this site. 
I did love the location, the amount of walks, breathtaking scenery and good boozers to drop into. If you have kids you'll love it and as a walker you are in a great place.
Barn Farm - easy peasy!!
We were looking for a campsite near to Matlock for one night only, the sun was out and we wanted to make the most of it!! What a great family campsite - especially if you want an easy life!! Great playground which entertained the kids ranging from just under to 2 to 7 years old, and plenty of older kids were using it too! Great shower and toilet blocks - hairdryers, loads of hooks etc. Shop really good value - not always the case on campsites, and my husband particularly appreciated being able to get a coffee early doors on Sunday morning without having to get the gas burner sorted.... Would not suit those wanting somewhere really "back to nature", but certainly not commercialised either! We'll be going back.....

Barn Farm
Absolutely massive campsite, really busy. Has a little shop and a tea van, and there's a small shop and a pub in the village. Plenty of showers and toilets. The night we were there, the Derbyshire Pagans were celebrating Lammas, which meant drumming into the night. It was quite pleasant.
Best Price Guarantee, with no fees
Instant booking confirmation
Trusted for 10 years
Chance to win camping goodies in our regular competitions!