Book campsites near Gibraltar Farm Campsite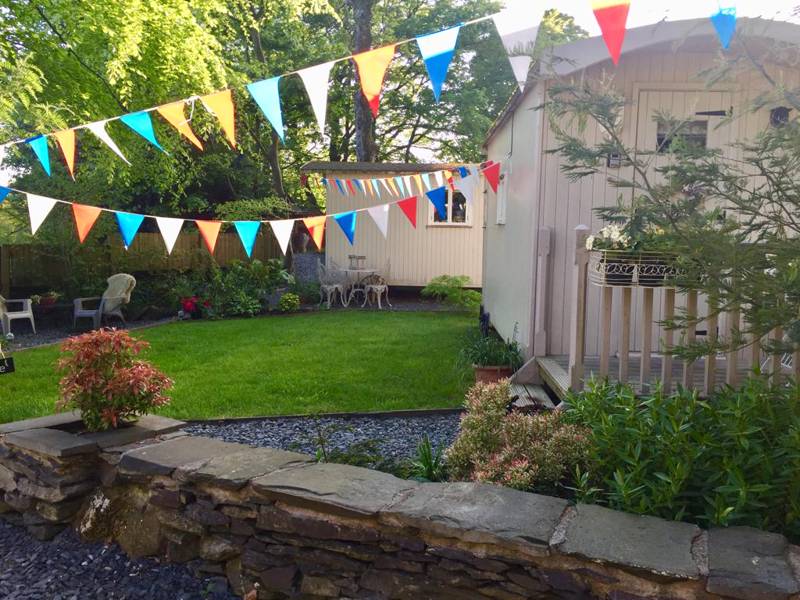 i
Glamping in Ulverston
Glamping in Cumbria
Glamping in North West England
Glamping in England
Available:
2 Shepherd's huts
Gibraltar Farm Campsite
Hollins Lane, Silverdale, Lancashire LA5 0UA







Farm camping with bay views
Morecambe Bay is a classic sweeping stretch of coast, with an extended shoreline incorporating towns from Fleetwood to Barrow-in-Furness, a winding road trip of about 70 miles. Both beautiful and dangerous, the landscape may look like the stuff of beach dreams on a hot sunny day, with its expansive golden sands and gleaming sea in the distance, but the erratic tidal patterns and swampy sands can hold some hidden dangers, so it's best not to venture out too far.

One of the best places from which to enjoy the sands of Morecambe Bay at a safe distance is the Gibraltar Farm Campsite, near Silverdale. Coming through the farm gates, you're greeted with a panoramic view of the bay with the camping area lying down an access track through a lovely field beyond the trees. So you can pitch your tent in the large grassy area set around a rocky protrusion on the seaward side of the farm and enjoy the sight and sound of the capricious curls of Morecambe Bay's waves just beyond the walled perimeter. 
The waters of Morecambe Bay can be seen just beyond the low wall. Less than a mile away from the campsite is Jenny Brown's Point, a popular viewpoint and bird-watching spot overlooking the bay. And the nearby RSPB reserve at Leighton Moss offers access to coastal lagoons, nature trials, hides and a Visitor Centre. Aside from the birds, Morecambe is famous for two other reasons. The first is Eric Morecambe, the comedian and one half of Morecambe and Wise. The second is cocklepicking. Anyone can pick cockles, just be sure to take advice about the tides. It pays to be wise in Morecambe.
Reader Reviews
Add Your Review
one of our favourites
This site is wonderful - we have been several times pre- and post children and have never been let down. the views are amazing & they have a lovely new shower/toilet block which is always spotlessly clean. The site feels safe for children & there are woods and crab pools to explore. we have never managed to catch the ice cream shop open but there is a lovely cafe & art gallery just across the road with a childrens play area. A gem of a place!
glorious sunsets
We had a fabulous stay at this site on an August bank holiday - plenty of space, even though we arrived as three families with three tents. I think the facilities have been upgraded from a previous review, as there were 4 showers and a family shower room in the female block, and no queues to speak of.  Morecombe bay is a mere potter away, and nearby the village has a gallery/cafe with children's climbing frame. The main attraction for the children in our group was a rocky knoll with trees in the middle of the field near our tents - hours of climbing fun :)

Gibraltar Farm Campsite
This campsite has great views over Morcambe Bay and some superb walks nearby some of which are through an area of ancient woodland. It is also very close to a lovely village and there are plenty of small shops, pubs and so on there, otherwise it is a short drive to Carnforth which is a small town. The campsite is ideal for families; we went with a group of friends who also had children but all of them made friend with others on the campsite. There are woods to explore on site which was really exciting for our children who seemed to discover a kind of old fashioned childhood. We stayed over the Royal wedding weekend and the weather was fab - which always helps. The pitches are generous and you can pretty much choose wherever you want to pitch in the tent field. Cost was £16 per night for a 6 man tent. On the down side the shower/ toilet blocks are small for the size of the site - only one shower in the mens and two in the womens. After a day or two we were able to judge the busy times and avoid them.