Panoramic mountain views and great hiking action right in the middle of the Lakes
Sykeside is one of those campsites that are all about the views. Situated in the midst and mists of the Lake District's Dovedale valley and surrounded by the fells of Dove Crag, Hart Crag and Fairfield, it offers glorious mountain panoramas wherever you decide to pitch. Not only that, the Lakes themselves are enticingly close by, with unsung Brothers Water a short walk away and serpentine Ullswater four miles further away down the road.
Innumerable campers have been spilling into Sykeside's friendly embrace for over 35 years now. The current owners have been running the place for more than a decade and know a thing or two about how to make things run efficiently. The valley campsite is hidden away down a private drive below the roadside Brotherswater Inn, and is fastidiously cared for, with neatly trimmed and well-nourished grass. If it sounds too manicured, one look up at the encircling fells puts everything into perspective. There's still a reassuringly natural, outdoorsy vibe and, as tent pitches are unmarked, campers can choose their very own patch of grass on which to throw up their canvas when they arrive.
The best place to pitch is on the terrace on the left-hand side of the site. As it's higher up it gives better views and stays relatively dry all year round (it's the only part of the site open to tents in the winter months), and as you can't take cars up the bank it's often quieter there in summer (a word of warning, though: it's very occasionally reserved for the use of a school group.) Otherwise, you'll be able to park where you pitch – though after heavy rain they prefer to keep cars off the grass.
There's a wider-than-usual range of facilities, though the showers are shared with walkers, small groups and families using the on-site bunkhouse. There's a well-stocked shop at reception and – best of all – the campsite Barn End Bar (weekends and school holidays only). When the bar's not open you only have to walk up the drive to the Brotherswater Inn, a quintessential Lake District pub that offers decent grub, draught beer and B&B accommodation for any non-tenters. Energetic kids get the use 
of an entire spare field (except during lambing season), allowing plenty of space for running around and football games.
There are excellent hiking routes starting straight from the site, from easy strolls around Brotherswater – which is a relatively small and unknown lake, yet a favourite of Dorothy Wordsworth, no less – to more challenging ascents up the likes of Fairfield, Helvellyn and High Street. It's also easy to pick up the Fairfield Horseshoe ridge walk, ramble to Priest's Hole cave, or amble all the way to Ambleside. The road outside the site, meanwhile, goes in two directions – three miles up, to the top of Kirkstone Pass (where you can enjoy a pint or an afternoon tea at the agreeable inn there), or three miles down, to the lake at Ullswater. Here, you'll be able to catch a steamer from Glenridding to Howtown or Pooley Bridge, and then stroll back along the lakeshore – secure in the knowledge that, most weekends at least, you can recuperate later with your very own onsite, 100-yard pub crawl, from the Barn End Bar to the Brotherswater Inn.
Best Price Guarantee
Easy and Secure, with instant booking confirmation
Trusted for over 10 years
A chance to win a brand new Coleman tent!
Gallery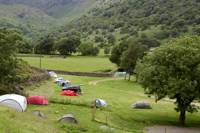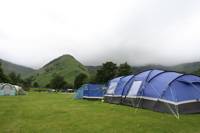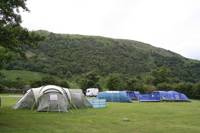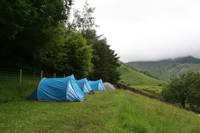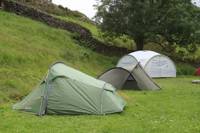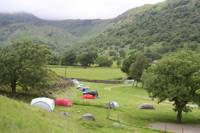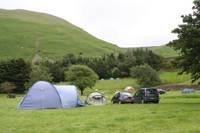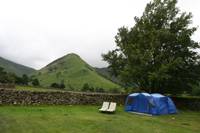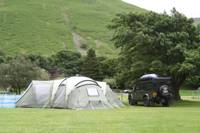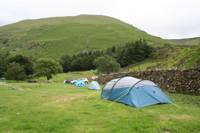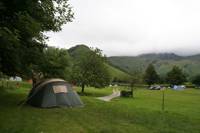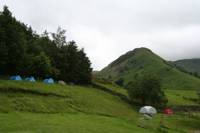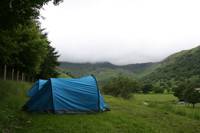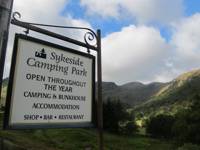 The Owner Says
In the heart of the Dovedale Valley, surrounded by Dove Crag, Hart Crag and Fairfield with Brotherswater nearby, Sykeside is an inspiring location for Lake District camping, offering stunning views wherever you pitch.
Reader Reviews
Add Your Review
Friendly staff amazing views
With wife and 6 year old son in tow, we hit the Lake District with relaxing fun in mind. We got just that, the near by Brothers Reservoir made for a lovely short walk with little legs and a great spot to paddle and throw stones in the water. On an evening my son and I looked for fallen dead wood to put on our little (raised) campfire. Roasting marshmallows and telling ghost stories it was like a scene from a corney TV programme about happy families. Nearby Aira falls made for a nice day trip tied in with a trip to Keswick. Location wise everything is a short drive away. Also a well stocked and surprisingly reasonably priced shop caters for all the bits you forgot to bring and some things you never intended to buy. Overall a beautiful, memorable trip, in the words of Arnold Schwarzenegger 'The worst thing I can be is the same as everybody else. I hate that' ;) Oh and yes 'I will be back'
Amazing location
I stayed here in early July and, even though the weather wasn't great, had a fantastic time. There's plenty of space and a footpath runs directly through the campsite. Even so, I managed to go off and get very lost in the nearest mountains but for walking the place really is fantastic. Immidate access to the hills and something special in every direction. The pub next to the campsite isn;t bad either!
Heaven On Earth.
Have been here plenty of times but, usually go in winter as it is cheaper. everyone should try Brotherswater it is scenically beautiful, the staff are great the pub is good, but, just the atmosphere of the location is wonderful. brilliant walks, it cannot be faulted.
Fantastic campsite
We had a lovely stay at Sykeside campsite. The location is beautiful and surrounded by amazing mountainous views. The facilities were great too, and the shop was very handy for bits and bobs. The staff are very friendly and helpful and keep you up to date with the weather report! I would recommend this site to anyone and will definitely stay again. 
Easter Break
Enjoyed a fab Easter holidays week at Sykeside. A great spot surrounded by the fells and sheep. We definitely felt like we'd got away from it all. A friendly and safe site for our kids to play freely. Fantastic for real ale fans like us to have the Brotherswater Inn so close for lovely meals and beer too. Our only critism would be the showers, in a week we only managed one hot shower despite trying different times to beat the rush, it was a bit of a downer as we woke to a couple of hard frosts :(
Lovely spot shame about the...
Lovely campsite, amazing location. We just had one night here with our two very young children. The facilities could do with updating and there is no bath for very small children. Unfortunately our stay was ruined by 3 drunk men who obviously thought they were the only people in the campsite. When I approached them at 2am in the morning to curb their language (politely) and speak quietly they turned nasty and threatening (I did not feel safe). The owners must ensure that they do not allow allow large groups of males in (although there were only three of them but made enough noise for about 20). I cannot understand such people. In North America the camping ethic is much better, you are quiet at 10pm until 8am and that is that!!!!!! What a shame as it is such a great spot. 
My Absolute Favourite
Been going to Sykeside for many years, from when I was a child, I will always return... it is a great site and run by a great family team... great breakfasts at the Inn, if you get rained off some lovely and competitively priced bunkhouses, the views and on and on, run by a great family who have been doing this for many years.
Book campsites near Sykeside Camping