A children's paradise in the heart of the Lake District with scenery for the adults and a popular pond for playing and paddling in
This is a great site for kids. It ticks all their campsite boxes and probably a few more besides. Campfires are not only allowed, but positively encouraged in selected areas, with bags of logs complete with kindling and firelighters sold onsite each evening.
The first thing that meets you on arrival is the pond, fed by a stream and usually full of children paddling and playing on tyre rafts – it makes a perfect focal point for kids to get to know each other. The playground has everything your young outward-bounder desires in the way of zip wires, climbing frames, tyre rope-swings and adventure courses. And there's an added extra: the site sits along the route of the Ravenglass and Eskdale steam railway line – an enchanting and atmospheric way to arrive if you're coming by public transport. So if you've walked into the nearby hamlet of Boot and there are some tired little legs as a result, hop on board for a scenic choo-choo trip back to camp.
For the adults, the site is in the heart of the Eskdale valley, a quieter part of the Lake District, far from the busier eastern realms near the M6. It's also a spot that neatly combines access to England's underrated North West coast – a myriad of beaches, marshes and tidal inlets that's exemplified by Ravenglass at the other end of the railway line – and the very highest peaks in the national park. Scafell Pike, the highest mountain in England, is within hiking distance for those who really want a challenge.
Back at camp, there's an evening quiet time and a pleasing, respectful sense of calm come bed time. rugged, bracken-clad fells, woods and grazing sheep provide a splendid backdrop to rest your eyes on when you do eventually find time to relax. Sometimes, putting the feet up can be as important as putting the hiking shoes on.
Details
Facilities
Unmarked pitches in 2 main areas: a larger field nearest to the children's playground, and a smaller, field nearer to the toilet/shower block, with wheel rims for campfires. The newly built and modernized toilet blocks boast ample hand basins, showers (coin operated), toilet and wash-up sinks, all clean and well-kept. There is a washing machine, tumble dryers, a boot-dryer, drying room for outdoor wear and freezers for ice blocks (not food and drink). The kids will be straight into the pond, rain or shine, before you've had a chance to even pitch your tent.  No shop onsite, but logs, kindling pack with firelighters are available on site. Noise after 10.30pm is not allowed.
Suitable For
Tents, motorhomes, VW-sized campervans, (well-behaved) dogs – yes. Noisy folks – no.
Nearby
Go by steam train to Ravenglass (01229 717171), or make the short trip to Dalegarth. From here you can walk into Boot or up to Stanley Force, following the tumbling beck up to the waterfall. A short walk towards Eskdale Green takes you along the River Esk, where a shallow area by the bridge is a good spot for a quick, if chilly, dip. There are 100's of good walks near to the site – from lower level rambles to Munster Castle (about a 3hr round trip; 01229 717614), to challenging all-day hikes up Scafell Pike, England's highest peak – or bring your bike along. Eskdale Green is the closest village, where there's a small store selling all the food and essentials needed for a camping trip – they even sell waterproofs. The shop is within easy driving distance (5 minute's by car).
Food & Drink
There are options galore in the area for a good meal and a thirst-quenching pint, with four places less than 2 miles away.  The King George IV Inn (01946 723470)   is closest – just a 5 minute walk away – and features a varied menu (with classics such as beef pie and Cumberland sausage with mash),  Just a couple of minutes further along is the Boot Inn (01946 723711), a traditional place offering home-cooked food and stunning views. Try their minted lamb Henry or gammon steak.The Brook House Inn (01946 723288) and The Woolpack (01946 723230) are also worthy options. Slightly further afield lie Italian The Wild Olive (01946 725 999) and the Bower House (01946 723 244)  All dog-friendly watering holes with outside seating.  Serving a range of real ales, such as local ale Langdale, Hawkshead Windermere pale and a range of guest beers.
Open
Mid March–early November.
Family Friendly
Marshmallow-toasting? Check. Water? Check. Playgrounds? Check. Trains? Check – all the the things that make camping really cool for kids. And you can even arrive at the site's own station by steam locomotive.
Why book with Cool Camping?
Best Price Guarantee, with no fees
Instant booking confirmation
Trusted for over 10 years
A chance to win prizes in our regular competitions
The Owner Says
Fisherground is set in Eskdale, a spectacular valley on the western side of the Lake District, a quiet and peaceful spot that welcomes families and walkers. We've been voted in the Top 18 of the '50 World Best Campsites' chosen by the Independent Newspaper. We have rafts on the pond, a tree house, zip wire, and an adventure course, all of which helped to place us Top 4 in the 'Children's Enjoyment' sub-category. Pitch up in our peaceful spot and enjoy a relaxing break at our scenic site.
Location
Contact Fisherground Campsite, Fellside Cottage, Eskdale, Holmrook, Cumbria CA19 1TF
Getting There
From the south, leave the M6 at junction 36 and follow signs for Barrow, then 3 miles past Newby Bridge turn right towards Workington on the A5092. Keep on this road for around 10 miles, then beyond Broughton-in- Furness, turn right at traffic lights towards Ulpha. Turn left in Ulpha village to the steep hill signed 'Eskdale', follow the fell road to the King George IV pub and turn right to Boot. The campsite is 300 metres on the left.

From the north, leave the M6 at junction 43 towards Workington/Cockermouth on the A595 then turn onto the A5086 to Cleator Moor and Egremont. Rejoin the A595, passing Egremont and Gosforth and driving through Holmrook. Turn left after the garage to Eskdale Green, follow the road to the next junction and turn right, then go through Eskdale village to the King George IV pub and turn left to Boot.
Beware of using Sat Nav if you want to avoid taking the white-knuckle ride over Hardknott and Wrynose Passes!
A
618 bus
 (0871 200 2233) from Ambleside and Windermere stops at Fell Foot around 5 times a day.
Reviews
Add Your Review
Rated ★★★★★ over 169 reviews
Blowin' a Hooley!
Whilst we landed on probably the worst bout of weather to hit the lakes this year, we ducked in between deluges' and set up camp, with the help and guidance of Alison. Then the weather slammed us again and Christine & Mark could not have shown us better hospitality, they provided us with extra guide ropes, tent pegs and tarps to batten down the hatches and checked on us throughout the night! so very endearing and made us feel safe & warm. We visited the Boot inn which was top fair! Delgarth Falls which were something spectacular at dawn! and Muncaster castle which was everything you need from a bit of british heritage - history, treasures, owls & falcons! There's also an excellent Fish&Chip van that visits the Esso garage every other monday which offers the finest comforts eaten in a car, in a storm. Hope to see you next year! G & H
Blustery but beautiful
Beautiful campsite. Clean warm facilities (dry room and Wellington locker very welcome). Made to feel very welcome by Mark and Christine. The pond and play area were loved by our little one. Unfortunately the wind blew our awning down on the second night, so we decided to scarper for stone and tiles- however I will definitely return if heading this way, and would highly recommend to anyone else. Other perks- steam train out the back, local pubs all have fantastic beer, and food at the Boot is delicious - the woodland walk there was one of the nicest we've done in the lakes.
Lovely campsite in a fantastic spot!
All staff were very helpful, the site is kept lovely and clean. THe showers and toilets are clean. The site is in a great location for exploring many local walks. We will definitely return.
Excellent friendly camp site
We had an amazing time lovely quiet setting surrounded by fells with a little steam train that toots as it passes by through the day time full on site facilities would highly recommend this site and look forward to going back hopefully soon
Rules, rules, rules!
I didn't really like this campsite. They have a rule for everything and enforce them with zeal. It felt like being oppressed under a totalitarian regime. For instance, to enter the site, you have to wait in you car for someone to approach you, then one person is allowed into the hut to pay the balance. You will then be issued a wrist band which you have to wear at all times. Then you are allowed through the barrier and have to see another rep who takes you to your pitch. At all of these checkpoints, the reps will ask you probing questions about your health, plans, dogs, vehicle, personality. They do this under a weird guise of overly bubbly weird friendliness. It was creepy As the site was very quite, and there was literally a footbal pitched area of unoccupied grass, we thought we would let our dogs off the lead to stretch their legs and chase a ball. They had been chained up for some hours. The rep came running over and told us off. Just one example of many I like campsites that are laid back and leave you to relax. Most operate with a bit of discretion. Just be sound and considerate - don't impact other peoples holiday and we'll all be fine. Not here though - I would have had more freedom in prison Toilets were clean though
Fantastic site
It was mine and my daughters first camping trip so we went for 2 nights. I guess you can say its trial and error and next time I would do quite a few things different but I can't fault the staff and surroundings. The staff were so welcoming and friendly, very helpful with giving information about walks etc and things to do near by. I had no signal at all except on the top of the waterfall walk for around 5 minutes (I got none at all at the campsite) on the first night we got there i couldn't ring my mam to let her know we had arrived as promised and I knew she would be worrying so the very kind lady let me use the phone in the hut which I thought was very lovely. The site itself is stunning, gorgeous views, great pond with rafts for the kids and a little park. The zip line wasn't in use but that didn't spoil my daughters fun. I would maybe suggest a tyre swing, kids love that. Facilities were great, although I do have one bit of criticism. Due to covid there is pink spray bottles for the campers to use themselves and its our responsibility to clean and wipe down everything after we use it including the toilets and sinks etc and I don't think anyone was doing it so the sinks and back of toilets were quite dirty. I get why they out that in place but i persoballynwouldnt day that system works and with everything lifting now and back to normal im notnsure why no one is going in there to clean. Overall I would recommend this site and we would definitely stay again. The woolpack pub does amazing pizzas, the rivers are so clear and so beautiful. Will definitely be back.
Excellent campsite with lovely staff
Stayed here for one night and wish it could have been more. Very well organised site especially when it comes to Covid related measures. Really helpful staff with advice on where to go, what to do etc - they even booked us into the local pub for food. Excellent for families - the paddling lake looked especially fun - my 18 yr old and I looked on in envy :) and nothing beats a roaring campfire in the evening!
Absolutely Fantastic
Unsure what was better, the campsite or the people!! The campsite was beautiful, very clean, perfect for families (even fur baby families!) Fire pits, park, paddle boarding, beautiful views. The staff were incredible, very friendly and easy to talk to, we were only there one night unfortunately as was travelling round. I wish we stayed there for the duration. They really got to know us, as we did them! They were dog people which made it even easier with our German Shepherd, Fleur. Have spread the word to our families, we will definitely be returning with them all soon enough, for longer next time! The staff were very helpful in assisting us with the best places to visit (of which we was not disappointed!) And even directions to the closest shop. Cannot fault the service all in all. You guys made our trip all the better! There will be an invite when the wedding day arrives haha, may even have it in the Lakes! We shall see!
Beautiful spot and well run site
Fisherground is set in a wonderful location with fantastic views of the surroundings. The site itself is extremely well run and so organised. The facilities are immaculately clean and there are some great systems in place for managing covid. The staff are so friendly and extremely helpful. They know the local area well and have lots of tips and guidance. We had a great nights sleep and the site was quiet after dark. Amazing setting and extremely relaxing. Will stay for longer next time!
Fisherground Campsite is a wonderful location with great facilities and exceptional customer service
The staff were amazing over the bank holiday weekend, they checked us in later than usual, which we are so grateful for, but also provided excellent recommendations on walks and activities in the local area. They were super friendly and always quick with a joke and it definitely makes a stay anywhere much better when the people working there are so warm. The location is incredible, the view around the campsite and the nearby river were just superb. The facilities were spotless despite it being one of the busiest weekends of the year. Can't recommend the Fisherground campsite enough, definitely will be returning there soon!
Very nice and welcoming staff
Very nice and welcoming staff, good Covid practices including clean facilities making us feel extra safe. Amazing toilet/shower block following refurb. Plenty of washing up sinks and phone charging points. The boot room is a god send after a wet day! Camping area spacious with own fire pit. Rafting pond a nice bonus, even for adults after a long walk 😉! Local shop walking distance for basic supplies. Overall excellent campsite, would highly recommend. Two very happy campers!
Fantastic Family Campsite
A great campsite, with great facilities, very kiddy friendly, lovely views and really friendly and helpful staff. A must visit.
Great for families, friendly and very helpful staff
Lovely campsite, remote no phone signal, but that made the stay more enjoyable as no distractions and children played in the pond what ever the weather, great for families. Plenty of good walks, campsite clean, great having a fire pit next to pitch, staff friendly and very helpful with any problems
A reasonable site that could do with some tweaks
We recently stayed here for 3 nights in our camper with awning and a stand-alone tent. The site facilities were pretty good, however the COVID system implemented didn't really work in the toilet/shower facilities. Another negative was the need for £1 coins for the showers, I've never camped anywhere else where this was the case. When you're stopping with young children and having to shower together it was both inconvenient and expensive. I also feel the locked gates at 9pm policy along with the lights out/no noise after 10.30pm seemed far too restrictive. Why do the gates need to be locked with a number plate recognition system? The lights out/no noise policy also seemed to be at odds with the supply of fire pits and wood (which we loved!). Finally, I've never camped at an established site without any shop facility. Some limited available basics (bread/milk/etc) would be appreciated. I think next time I'll check out the National Trust site nearby.
Nightmare showers
Nice camp site but showers are a nightmare. You have to pay £1 for the shower and that's gives you around 3-4 minutes which is obviously not enough when you need to wash your hair. Also showers more like a sprinklers rather then normal shower. Only 1 family shower for such a big site. Why??? Every family with the little kids and only one one family shower. So had to wait every day around 40 minutes to get to a family shower. Something needs to be changed about it.
The kids loved it!
The positives.. Aimed at families! Good playground, these mini mountains to climb all over and a pond our kids just lived in plus space for football, and a mini steam train going past a few times a day. Top tip there is a boot dryer but take wellies, extra socks and extra shoes! They are very strict on 10.30pm quiet time but for young kids this is the perfect situation. Loads of kids on site who all played together nicely. I hate spiders lol but spider free showers and toilets! This is the camping gift from the gods for me 😍 Daily cleaning witnessed and covid measures in place. Good washing up facilities that were clean and good hot water. Owners/staff were friendly. Negatives.... Shower pressure is poor. Showers are £1, so take £1 coins. They last about 4-5 minutes. The good to knows.... £4 token can be bought to use laundrette sized washer. 50p for washing powder. There are laundrette sized tumble driers for a £2 token. There are tumble driers like you have in your kitchen for 50p (no token, you need coins) The roads in this area are a bit challenging. If you have a very large car or van it can be a struggle. It rains alot in the lake district even in summer.....prepare for wet weather...pay extra for the gazebo, bring wet gear and stuff to dry your tent. 5 min drive to local shop, well stocked even though small (open until 6pm) or 10min drive to petrol station in Holmbrook. Local shop also has an outdoor gear top floor which is awesome and a few magnets and keyring and kendal mint cake if you need a souvenir gift. No fridge on site but plenty of freezer space on site to freeze ice blocks so bring a few! Lockable phone charger units. £1 will charge phone for one hour. I got about 45% charge on my phone for £1. Note signal is poor in this area unless you're on EE! Overall.... This site is aimed at families. I would recommend it!!!! My kids had the best time!!🥰
Fantastic few days.
First time staying on this site and I'd highly recommend. Staff were 5* and the site was very clean and tidy. The on site fire pits were a great addition which we didn't expect. Hopefully be returning in the future.
Children's joy! Amazing staff and setting to boot!
The staff were so helpful and diplomatic (returning my phone I lost) and we really enjoyed the location which is unbeatable and remote in such a gorgeous valley. The children LOVED the playground and the 'mound' as they called it and the views of the tiny steam trains passing. We will be recommending it to everyone we know.
Amazing
Family of 5 (age 2/4/7) Lovely campsite, friendly staff and great facilities. Great for children of all ages, didn't use the car all week, as lots of walks from the campsite even for little legs.
5/5 Great place!
We stayed here for 5 days last week. Location is beautiful, staff were great, facilities were excellent. Not just shower block but charging points and freezer facilities. The on site fire pits added an extra element to our camping trip. Thank you for a great staycation!
Great site, awesome location and nice people running it
3rd stay at Fisherground and this time was best by far. Facilities block is well improved with 4 bathroom areas now - and no queues for the toilets or showers! As always warm welcome from hosts and peaceful time with site being pretty much silent by 10:30pm so kids actually sleep. Will be returning next summer for sure.
Great campsite with plenty to do.
Spent 5 days here and had a great time. Plenty of close by walks and local pubs to attend. Fisherground had well kept shower and toilet facilities and we were surprise to see they had freezers to store freezer blocks and a heated room for wet clothes. Great little additions to make the holiday even better. Plenty of room at the camp site and have fire pits so you can toast marshmallows. Great for families. Are kids loved it
A great campsite
We stopped at this campsite for 5 nights and it was brilliant! The children enjoyed the play park and the pond, the facilities were kept very clean, and there was a bonus of a boot drying cupboard which came in very useful with the wet weather. The staff were happy to help whenever they were needed. We will definitely be returning again!
Great wardens and good facilities
I would recommend the campsite if you are taking children as the kids loved the park and the water and it made sure they weren't bored. However for adults it really was a dog and kid centric campsite so not the quietest if that's what you're looking for. It's £1 for a shower which is fine but a bit annoying when there are five of you in the family - plus you need to remember change all the time! Facilities were clean and there were good COVID rules. Sinks and charging points provided were great, plus the freezer. We had a tiny bit of trouble with a set of noisy campers nearby on our first night and when we spoke to the wardens, we couldn't have had a better response - they were apologetic (even though it wasn't their fault at all!), they made us feel comfortable and came over to check on us every day to make sure our week had improved. It was a realyl nice touch to have a warden team, and not something we've ever experienced before whilst camping. No WiFi but obviously not really a problem if you're on hols/walking/cycling etc. But if you do need WiFi there is a bit at the Station down the road, and by the time you drive to Gosforth you will have phone and 4G signal too if you need it. Great pizzas and service at Woolpack Inn - Hardknott Bar & Cafe, just a short drive away. We found some of the other pubs nearby to be rude and unhelpful - hope you have better luck! We went to Whitehaven which was nice for fish and chips and a short walk but most days we drove to Keswick area as there is so much to do. Really recommend Llama trekking with Alpacaly Ever After, plus a trip to Whinlatter Forest, food at Merienda in Keswick, food and service at Treeby & Bolton Gallery & Café, kid friendly service and food at Lake Road Brunch Cafe in Keswick (we went twice because the pancakes were so good!), nice food and kid friendly place at Lake Road Inn in Keswick.
Beautiful location
Campsite was in the most wonderful location. Facilities were very clean and staff were very friendly. The play area was great for the children. There are lots of pubs within walking distance. Beware Hard Knott Pass... The scariest road I've ever been on! I was disappointed to find out that I had to pay £1 for about 4 minutes in the shower on what is already an expensive campsite. I was also disappointed that there were no cubicles with a sink in to have a wash. Would I go again? Perhaps if it were cheaper but at £53 per night (£10 extra for gazeebo), it is too expensive for us.
What a great find
First time staying here and WOW, what an amazing place. Staff were really friendly and helpful. Facilities were easily the cleanest I have ever encountered. Absolutely spotless and with hot water in the showers. I didn't mind paying for that privilege. Kids loved the adventure playground and pond, even dragged dad into the fun! Only a short walk to the local pub and shop where you can get everything you need. Found a great walk to the River where again the kids got to play in the water and explore the rocks and pools. Another bonus was that our dogs could come with us. The weather unfortunate beat us, BUT we will be back.
Lovely place with friendly staff
The campsite is in a beautiful location. The washing, toilet facilities are kept perfectly clean. The staff are all very friendly and happy to give travel tips etc. Would thoroughly recommend this place!
Safe friendly relaxing
Excellent site for families. Kids roam free and safe playing in the adventure playground and shallow pond and stream. Clean warm toilet shower block and great washing up facilities. Monitored well by staff to ensure a good night sleep. Great to have freezers for blocks shame no facilities to store milk and meat. Would definitely stay there again
Ideal
We stayed for 2 nights at the beginning of Aug. Family of 5. The site was beautiful, clean and well equipped. Firepits available for everyone to use. Great facilities. We will definitely return.
Fantastic campsite
The welcome was really warm and friendly and helpful, and the facilities were clean and well looked after, and catered for all the obvious things, and some which I might not have expected but which were really helpful (mobile charging unit, family shower-room, freezers for ice-packs etc). The site is in a beautiful place, and there are plenty of things round about including local shop, places to eat, and amazing walks. We came as inexperienced campers and felt like we could ask for help if we needed to, and the friendly atmosphere on the site (and quiet in the later evening) were great having young family. We hope we'll come back again!
Absolutely brilliant first family camping trip
Fisherground campsite, beautiful location, excellent facilities, family campsite. First camping trip as a family and a bit apprehensive as to what to expect, but we all loved it, and going to definitely book for longer next year. Kids playground and pond with tyre rafts a big hit and river nearby for walks and paddles. Toilet shower facilities were excellent and clean. Fire pit was a big hit for marshmallows, keeping warm and cooking on. Kids enjoyed just going off with friends made on the site just to play. Went to coniston lake one day as weather not v good, 45min drive but was dry there and kids paddled in lake ( will hire body boards next time) Staff on site very kind, knowledgeable and helpful. Quiet time after 10.30 which suited us great as everyone shattered by then anyway. Overall could not recommend enough, investing in bigger tent for longer stay next year.
Beautiful calm campsite in stunning location
We had a fabulous 3 night stay at Fisherground campsite. It was one of the quietest campsites we have stayed on with everyone respecting the quiet times and good spacing between tents helping too. The staff were helpful and friendly on a very busy weekend and the facilities clean and not overcrowded. Barbeques and firepits were a real bonus. The setting is stunning and activities nearby suited our mixed group of children, older teenagers and parents - everyone enjoyed the SUPs on Wastwater and the La'al Ratty Steam Train. Recommended!
Get to bed!
The site is definitely not cool, it's strict with lots of rules and don't think they aren't implemented by the ever present wardens. It's mor like a prison camp, telling you exactly where to pitch your tent and park your car , Don't put a wheel on the grass or your for it. And if you don't get in your tent at 10.30pm your in trouble, and don't think you can talk in your tent aft.er 10.30pm or the warden will be outside your tent taking to you like your a Child and threatening you with dismissal from the site. And I'm not talking about loud music or laughter just normal talking. If you don't believe me check out the bad reviews on trip advisor. It's not a place to relax
One of the best campsites I have been to!
We had a lovely time at Fisherground. The staff were so friendly and welcoming. Facilities were clean and well looked after. The kids had such a great time with loads of books and crannies for them to play in. The pond and the adventure playground were fab and have them a chance to cool down. We will definitely come again!
Great Campsite with Gorgeous Views and Lovely Hosts
In almost two weeks of travelling around the north of England and then Scotland, visiting several campsites, we did not encounter friendlier hosts than those at Fisherground. Not only were they accommodating when we turned up late but they even show you to your pitch, to make sure you find it ok. The scenery is stunning and the campsite itself is peaceful. You don't need to get in your car or camper to find beautiful walks as there are plenty on your doorstep. They're definitely dog friendly and there were plenty of other dogs there for ours to make friends with. The toilet and shower blocks are well maintained and nice and big, so you don't feel as if you're on top of each other. I would highly recommend Fisherground Campsite and hope to visit again some day.
Gorgeous campsite
Views were outstanding, great facilities including large shower and toilet block, freezers for ice blocks, phone charging, washing up. Everyone was having a ball! Can't wait to come again
Stunning area
This campsite is in such a lovely area of the world, surrounded by beautiful rolling hills with great walks that you can take from setting off at the campsite. It's not a cheap campsite so I was a bit surprised by all the extra charges (£1 for a shower, £1 an hour to charge your phone etc) but if you're aware of these in advance you can at least plan for it. Campsite itself was clean and well maintained, with lots of space between pitches and plenty of fire areas which you can park your tent close by to. All in all a really positive experience 😊
Very friendly, organised and quiet
Excellent location and a very clean well organised site. Childrens play area looked ideal for all ages.
Everything you want & need from a campsite
Absolutely brilliant site, plenty for kids to do and explore, even though we didn't take ours!!! Staff were so friendly, site kept clean and tidy. It was just spot on. Would definitely recommend and will definitely go back
Absolutely spot on
Me, my partner and our 7 month old labrador (his first camping experience) were looking for something north of the border that offered amenities, sights and walks ... this site gave it all and then some. We are normally electric hook up campers, but due to unavailability we didn't let that put us off ... and to be honest, I'm glad we didn't! We ended up with what I would consider to be the best spot in the campsite! Tucked away in the corner with the valleys behind us, giving full view of the site and people watching! The staff were on the ball. Always someone doing the rounds, making sure everyone is okay and looked after, directing, cleaning the facilities, offering recommended nearby scenes and locations. The maintenance of the pitches is exceptional. I really would not hesitate to come back. We don't have kids but I can appreciate how accommodating it would be for them too. Our pup has now had good experience on being kept on his long lead, sat by the tent enjoying the fire pit and spectacular views the lakes have to offer. The latter part of the drive to the campsite is also wonderful ( for a non hesitant driver!) With the location you have the best of the beach and lakes. Go to Drigg beach! Get an ice cream and also visit Wast Water. Start your walk on the public footpath at The Sawmill Cafe - unbelievable coffee and accessibility for parking to start your walk 👏🏻
Beautiful setting
Spacious campsite set beneath the wooded fells making it a great place to relax - listening to the baas of the neighbouring sheep and the toot toot from the passing steam train! Friendly welcome on arrival with helpful staff giving us clear instructions about where to pitch and the location of the facilities. Shower and toilet blocks extremely clean with a limited numbers system operating, reassuring in current times. Shower pressure a bit low and longer time for your £1 coin would be ideal! Generous pitch sizes on a very quiet site with the added attraction of firepits to use. Ideal location for all the walks on offer in Eskdale and nearby valleys. Also handy for pub visits - one a short 10 minutes stroll away, others just a short drive away. So whilst an appealing campsite for the kiddies, it's so great for adults looking to enjoy a quiet Lakeland area too.
Great site, perfect for children
This was our first time here and we loved it. Our 8 and 5 year old loved the adventure playground and little rafting area, and the picnic benches round the children's area are great for the parents to chill out whilst keeping an eye on the little people. The pitches were well spaced out, we loved the firepits and there were plenty of showers, toilets and washing up sinks. Beautiful scenery too and we enjoyed a little walk into Eskdale for an ice cream. We'll definitely be coming back!
5 star experience
Our first experience in campsite and it was awesome. Staff was too friendly. Site and facilities were very clean all the time. Only issue I want to point out is the showers required one pound coin (I don't mind paying it for shower but water flow from shower was too less that cannot take proper bath in one go). I hope management will improve it.
Love it
Wonderful campsite... And links to the shop reasonably close. Very friendly owners, and spotlessly maintained. The facilities are small but very clean, and I like the little touches.... For example, in the shower there's hooks to hang things... Not little puny afterthought that your belongings fall off from. Bargain! When I'm next in Cumbria season permitting, I'll be back. You really feel like you're in the middle of nowhere so perfect please to take a proper break from everything. Love it 🥰
What a fab 4 days!!
A beautiful site in a stunning location. Can't fault this place, it's pretty, spacious, clean, tidy and really well run. The staff are brilliant and so friendly. Can't wait to return.
Fisherground love
Absolutely loved this campsite, it's beautiful and the views are unreal. The facilities and the staff were great. Absolute hidden gem. Will definitely come back and bring the kids next time as there was a cute little lake with tyres and such to play on and a lovely play area. Best campsite I've been to in ages 😍
So good we booked to go back
This little hidden Gem is a place to stay. It may be a little longer drive but so worth it. The camp site is beautiful, clean and friendly. There are out door activities for children from playing in the mini lake, to climbing in the trees and messing around on the rocks. My children loved it. We spent 6 days In total and got to see alot of the lakes we have never seen before. The staff at the site went above and beyond, friendly, helpful and keeping an eye out for people around. I thank you, I felt so safe at Fishground Camp site that the kids loved running around and playing with others.
Lovely campsite
We have been going to Fisherground for several years now and it never disappoints. Love the pitches with the fire pits, the area and the friendly staff. The new shower blocks are great, however just one niggle that £1 doesn't quite give you enough time in the shower when you need to wash your hair. That aside, we will definitely be back as it is definitely one of our favourite campsites.
Fantastic location, warm welcome and friendly staff
I'll be going back. There's lots to do in the area and the campsite has the facilities you need whilst still feeling a little wild.
Fantastic Family Site
Just back from two nights camping with friends at the fantastic site. Our party consisted of 4 adults and 5 kids snd we had a blast. So much for the kids to do locally and on-site. The facilities were spot on and always clean. Staff super friendly and helpful. The views around the campfire at night were just beautiful. We will be back for sure!
The best camping trip
We have just returned from a long weekend away at Fisherground and what an experience! We are a family of 4 including 2 children aged 4 and 8 and they were absolutely devastated to come home as they had made the best friends and just had an all round amazing time. The facilities are spot on and the boys especially enjoyed the freedom of playing in the pond and on the adventure playground. It's very safe and we felt at ease to let them go off and play, even the rain didn't spoil it for us. Will definitely come back very soon, and hopefully the sun will come out for us. Thank you to all the staff on site, you were fantastic and very kind 😊 we look forward to seeing you all soon.
Great place to stay with dogs
Our family had a lovely 2 night stay. The facilities are good and the staff are lovely!! Very helpful and friendly. It was all dog friendly too which was great for our first camping trip with our pup and there were lots places to take her to stretch her legs and paddle in the nearby river. The scenery is stunning! We'll definitely be going back.
Excellent site
Very friendly staff, facilities good, no wi-fi but no harm to do without that for a few days. Very close to numerous lovely walks, both riverside walks and tough climbs.
Great site in a lovely location
Great site, staff extremely welcoming and helpful!! Site is in a lovely location, few pubs within walking distance (one only 5mins walk!! Others, further but good for food) Site is kept clean and tidy, wash block had a great system for ensuring not to busy (for covid restrictions reasons) Each pitch had its own fire pit and wood can be purchased from Reception. Would recommend you take citronella candles and mozzy spray, as they were a lot... but that's is expected this time of the Year.
An unexpected windy start to a great 4 night stay at Fisherground.
On arrival we were met at the barrier by the very helpful and attentive staff who briefed us fully on all the necessary campsite rules and Covid rules. We were then personally escorted to a pitch of our choice but recommended by the staff to be in the quieter area of the site. The facilities here are fantastic, not only spotlessly clean but light and airy and never overcrowded even over the weekend when the site was almost full. This site is a credit to everyone involved and is ideally situated for many outdoor activities and good food and drink. "I'll be back"
Great weekend on this lovely campsite in beautiful surroundings.
Great for kids to roam around. Facilities were clean with Covid safety measures in the form of tags to limit the amount of people in the toilet/shower block, handgel and spray to clean before snd after use. The only thing would be to maybe have some handgel by the watertaps on the field. Beautiful valley with lovely pubs around. The roads around can be very narrow so maybe not suitable for big vans or some drivers. Excellent for walks following the river upstream. Thanks for a brilliant weekend away from it all.
Peaceful campground, friendly staff, clean shower blocks
We stayed at the fisherground campsite for 5 days in June 2021. The campsite is large, spacious and peaceful. The grass and grounds in general are very well kept. All staff were very friendly and helpful. Toilet and shower blocks were always clean and in good condition. Social distancing was in place and everything felt very safe. Plenty of sinks with hot water for washing up and freezers for ice packs wre available. Overall a great experience and a wonderful break.
Fabulous site
First time at fisherground, but certainly not the last ! Large spacious pitches, all are well maintained and each having its own fire pit. All the staff are very friendly and full of top tips for places to visit and always time for a wave and chat. The shower block is immaculate and frequently cleaned plus sanitizer spray is everywhere so you can give the sinks, loos and shower a squirt after using Being off grid isn't an issue, phone box over the road if you need to book a table for evening meals at the local pub, if you really need a signal, EE sim in a portable WiFi hotspot works a dream Our last night was hit by an unexpected storm, tents taking a battering but the staff were ensuring all guests were ok and safe at 4.30am whilst patrolling the site Lovely valley and lovely site - tonnes of great walks, we'll defo be back in September
couldn't have asked for a better site
For first time campers we couldn't have asked for a better site. The staff were amazing and the site was beautiful with clean and covid safe facilities on hand. The kids made lots of friends and spent most of their time paddling and rafting in the pond. Will be booking again very soon!!
Fantastic Campsite
After a long drive from Glasgow to Gleneagles (to collect rental motorhome) we then drove down via the A roads (someone forgot to tick the box for motorways to be included in the sat nav journey!) through the Scottish Borders etc. It was a lovely drive and certainly scenic. We got lost when we hit Gosforth. Anyway, we had already made a few calls to the campsite and then made our final call and to our delight, they sent out our saviour Mark! He chaperoned us to the campsite (again through lovely small villages etc). That was just a great start. The campsite is very well organised and the toilet and washing up facilities are nearly new and well laid out. But, the highlight of the trip was the personnel on-site, so a big thanks to Ann (never met you Ann, but hopefully soon), Christine, Mark and Alison. They were all so super nice and we really appreciated their lovely nature. We will be back soon. Thanks guys from Scott, Margaret, Hope, Callie and Orla x
Amazing
Absolutely blew the other campsites we stayed at out if the water! Fantastic staff and a very peaceful and happy vibe around the entire campsite! The steps taken for safety regarding covid were above and beyond, making all our group feel very safe and relaxed. Wouldn't stay anywhere else when we revisit the lake district.
Fantastic Campsite
From the point of booking we where 100% clear on what to expect with really clear and prompt communication. On arrival at the site we where fully briefed on their excellent safety and Covid protocols. We where then taken directly to our pitch. The rangers are super helpful and friendly. I didn't pass a single member of staff who failed to enquire how I was and did I need anything. The facilities are superb, with great Covid controls in place and the one way, 5mph rule ensures the kids are as safe as can be expected. The pond and play area kept our 11yr occupied for the entire weekend, having fun and making friends. With plenty of picnic benches around the area, we could relax whilst keeping an eye on him. We loved that the site has chosen to support its local community by not having a shop. It's a 3min car drive or a 30min walk away and has pretty much everything you might need. The pub which is a 10 min stroll was excellent. Overall we can't find any fault with this site and will definitely be returning. We found it be pure chance but are so happy that we did.
Cool camping
Beautiful campsite, great location and loads to do for children. Fire friendly aswell
Excellent Camp Site
We have just returned after 4 days, this campsite is a real gem, facilities are excellent and kept clean. We particularly like to phone charging station and the freezer where you can keep you ice blocks topped up. The staff are very friendly we met Mark (never stopped working) and Alison who was a great help when we returned from a 19 mile walk and my wife had a rather large blister, Alison came across with some tiger balm and it worked a treat. We will be back!
Amazing!!
The camp site had amazing views. The toilet and washing facilities were clean and in good working order. The site was so child friendly and felt relaxed while my children played and explored. Our pitch was spacious, clean and quiet after 10pm ish. The surrounding area had great locations to visit including a waterfall and a stream to jump in and the views were absolutely stunning. Can't wait to visit again!!
Safe, Beautiful location with amazing facilities and Superb Friendly Staff
I had a lovely time during my visit, I stayed for a weekend and it was the first time camping alone. As it is a very family orientated site I didn't feel left out or the odd one out..totally welcomed on arrival, the site is brilliant, great facilities, beautiful idyllic location and well looked after by the staff...would highly recommend.
brilliant staff fantastic location
Nothing was too much trouble for the excellent campsite crew from advice on the local shop and pubs to help making an urgent phone call. The location is within immediate reach of an array of walks including Scafell and other high fells. A very nice relaxed feel about the place. Thank you for having us
Lovely campsite but showers are a rip off
Overall really enjoyed our stay here. The facilities are new and clean and staff are friendly. Only reason for 4 stars not 5 is we found the £1 charge for showers quite expensive after paying the campsite fee. The showers should atleast have a note about how much time you get but felt it was unfair to keep this a mystery and then running out of water mid shower. But would come back, great location with stunning views
A family camping gem
We just returned from a week camping for half term at Fisherground. What a fab site. Beautifully nestled into the valley surrounded by mountains and bordered by a gorgeous stream. Facilities were clean, tidy and noise kept to a minimum after 10.30pm. The kids loved the park, pond with tyre rafts and the natural moss covered rocks and woodland. Lots of fabulous days out too - wild swimming in the river, delicious pub dinners (The Boot was our favourite), train ride, Muster Castle, sea side at Seascales and boat trip on Coniston Water. Would highly recommend - beautiful secured part of the lakes, well run site and lots of fellow family campers.
Friendly picturesque site
We loved Fisherground- a great small site for families and our dog. Showers and toilets were great and we really enjoyed being able to have a vampire each bought- plenty of marshmallows were eaten! A great location for exploring this beautiful area.
A brilliant hidden gem
A family of 4 with two kids, we stayed here for almost a week and had just the best time! The site is a great size, not too big. The lake/pond and play area are brilliant and our kids were there every spare minute they had. We had a great pitch, staff were really helpful and friendly and made sure we had everything we needed, nothing was too much trouble. Thank you! Location is perfect for family walks and there are 3 lovely pubs close by. Would love to come back again soon!
Brilliant short break.
Just had a three night stay at Fisherground. Everything from arriving to leaving was superb. Beautiful location. Really friendly and helpful staff. Spotless new shower blocks. Spacious pitches. Our children had a great time playing and making new friends in the pond and playground. Well managed site all round. We will definitely be staying again. Thanks.
Brilliant fun campsite
Really great campsite especially for kids. The atmosphere was very laid back but still good covid controls in place,.well organised with very good debrief information given by the rangers upon arrival l.campsite was actually quiet at 10.30pm which is amazing and a godsend with little kids.th weather was amazing and the kids pond and playground were really good to help the kids cool off. Would recommend.
Absolutely fantastic
We only stayed for 2 nights but wish we'd booked for longer. The kids (12 yr old and 3 yr old) had so much fun and were free to roam safely. It was idillic. The facilities were immaculate and super handy to have the washing machines, dryers and freezers. We absolutely loved our stay and will be booking again.
Fantastic site
Brilliant site for families and for those who want a base camp for walking. We are a family of three two adults one 8year old. He had an amazing time Open fields for kids to roam free, mill pond for paddling in. Kids allowed to be kids! Staff are brilliant, approachable and genuinely want you to have an amazing holiday. Facilities are of a high standard. Easy walk to local pub and village shop. Stanley Ghyll waterfall is easily accessible as a 2.5mile walk through woodland and proper tracks. Easy walk off the road. Dalesgarth station for the scenic railway to ravensglass again can be accessed without walking on a road. If you love the outdoors and you like the natural campsite feel without the rules and regs of a club site this is the spot for you We will be returning.
Amazing Place!!!
Had another amazing stay during may, fantastic facility's, fantastic staff, and a location that will not be beaten anywhere in the UK. Can't wait to be back.
Gorgeous site, great location, lovely people
We stayed for 2 nights in our campervan on a hard tanning pitch. The pitch was flat, spacious and had an amazing view. We paid £72 for 2 nights which is one of the more expensive sites we've stayed at (reason for losing half a star). The facilities were good and very clean, although the showers are coin operated, £1 gets you a 4 minute shower (reason 2 for losing half a star). The site was a great base for 2 days - we walked from the campsite along the River Esk which was lovely and the other day we drove to Wast Water. The staff at Fisherground campsite are absolutely amazing. So so friendly and helpful. Each pitch has its own fire pit and they sell wood in the reception, a lovely touch. I would definitely stay here again and would 100% recommend it. One thing to note - if you're on Vodafone you won't get any phone/internet signal here. Not the sites fault but one to consider - so don't leave your research about the local area to the day you arrive!!
Clean, friendly and spacious
Great stay with lots of hikes out from the site. Staff are professional and friendly. No issues with noise at night, firepit facilities if desired. Only niggles showers could be hotter/more powerful for the cost and coin operated charging doesn't deliver much charge for the cost. Don't let that put you off though the rest of the site is top notch.
Lovely site, friendly and efficient staff, with high Covid measures in place, no shop on site as they support local businesses, pub in walking distance and village shop short drive away.
Friendly/scenic/ family friendly/fire pits a available
Brilliant, friendly and exceeded expectations.
We visited with a ten and thirteen year old. Our family loved the children's play area. We loved the beauty and tranquility of the site. And enjoyed the campfire and facilities. The staff are helpful, informative and friendly. The facilities are clean. The campsite was quiet at night but with a nice vibe to it. The location within Eskdale is great. And overall wonderful for families. We will definitely visit again.
Perfect, just absolutely perfect
Myself and 2 friends stayed at the campsite using it as a base to head up into the mountains. From the fantastic welcome at the gates to the pitches and all the way to the facilities on site I cannot find a fault with this campsite! Fisherground has everything you need for a weekend away hiking, also for a week exploring! The pitches we had were perfectly flat, facilities were so clean and well looked after. It has easy access to some great peaks and has 3 great pubs within walking distance. Genuinely will be using this site again as both myself and my friends loved it!
Breathtaking scenery, first class facilities, fabulous for kids
2 nights on a fabulous pitch. Facilities were clean and spacious. So much for the kids to do without even leaving the campsite. The scenery was gorgeous. Definitely worth a visit. The staff on site were helpful, friendly and welcoming.
Amazing weekend, beautiful location and great facilities
Just a stunning location with mountain backdrops all around, even a little steam train to set off the view and so much wildlife. Great park and little boating pond for the kids. Facilities all immaculate and plenty to go around. So much to see and do on your doorstep. We loved it
Fantastic service and TLC
Myself and a group of friends (all aged around 60) stayed for one night on 17th May 2021. I was in a campervan and my other friends had their own tents. The staff at the campsite were very friendly and helpful.. The site is superb with superb facilities. But best of all - when one of our party had a medical problem and passed out gashing his head - the staff were amazing. They took great care of our friend and drove him to the A&E department at Whitehaven Hospital for treatment. Very professional and great TLC. Many thanks to all of you. We will undoubtedly return in the future! I wholeheratedly recommend this campsite, the service provided and the marvellous staff!
Brilliant, very helpful and accomodating
I was part of a 5 strong well behaved 'old blokes' group, and what trouble it was trying to get any co-operation out of other camp sites, especially the National Trust ones. But the staff at Fisherground were very helpful, for a start they were the only one to call be back when I left a message, and they clearly explained how they could accommodate us and how we had to book. When we arrived they were again very accommodating, helpful and friendly, and thanks to all the staff when I feinted and hit my head badly, they applied expert first aid and took me to the hospital. This shall definitely the No. 1 choice for camping in the west lakes in the future.
Absolutely amazing
Imogen, Hayden and I would like to thank you for an absolutely amazing camping break. You couldn't have been more welcoming or helpful. Your site is just fun fun fun for the monkeys. The surrounding areas were just perfect for mini people adventures and exploring, with beautiful autumn scenery everywhere. We would love to book up again next year to explore the other months of the year. Totally recommend for everyone and in particular families who want their children to explore
Super friendly and welcoming
As I arrived a woman who I can't remember the name of came straight to my car, and greeted me saying "Are you Jai" and welcomed me in. She explained all the rules and where everything is. And even walked me to show me the pitch. She also said no matter what or what time don't hesitate to contact her. Such a lovely place and it's a shame I only stayed there one night. Highly recommended.
Lovely!!
My partner and I recently stayed at Fisherground for two nights, the camp ground had wonderful facilities that were sparking clean and fire pits for us to use which made for a very idilic camp feel. The hosts were very friendly and helpful throughout and gave us recommendations for walks nearby. The area surrounding the campsite is great for walking and the local shop sells all the essentials including camping gear/ gas. Would definatley stay again, unfortunately we didn't make it to the wild swimming spot at the top of the hill but it's on the list for next time!
Excellent
I recently stayed here for one night with my boyfriend. This cite has the perfect Mix of modern and clean shower/toilet facilities yet also a basic pitch for your tent with fab views of mountains and trees surrounding. We stayed recently and their rules for Covid couldn't have been any better, the toilet block have a maximum of 6 people in per time which is regulated, there is also spray bottles inside to whip everything down before and after use, also hand sanitising stations. Can't wait to go back, might try and climb Scafell pike as it is close by
Great!
First time staying at a camp site and it certainly wont be the last. The area was very peaceful and scenic and the staff were both friendly and informative! The facilities were also spotless which shows that this campsite is constantly maintaining cleanliness which is crucial during this time. We will be coming back for sure!
Lush dark sky campsite with great and friendly staff
Stayed here for two gorgeous sunny days and starry nights on 18-19th September. The site is spotless, accommodates couples and groups looking for a remote Lakeland experience, but also looks perfect for families with kids. We were having a couples weekend without the kids in a rented motorhome. Would have been great to get a hook up (they only have 6), but the shower block and toilets were minty fresh and the fire pit option made the evenings something to remember. With a big motorhome it wasn't possible to drive/park out and about so we used e-MTB's and cycled the Eskdale Trail to Ravenglass, and to the Boot Inn for dinner (a 10 min ride up the road). The owner was great and let us recharge the ebikes in exchange for a donation to mountain rescue. A really nice touch. Thanks!
Beautiful campsite, fantastic people
This campsite is in a beautiful location, with great facilities in a good condition, they really have thought of everything. Our holiday was unfortunately tainted by a broken down car on the day of arrival. The staff were so kind, empathetic and helpful and I honestly cannot express what wonderful people they are and how grateful we were for their understanding and their help. We would definitely love to come back another time and stay, hopefully without any problems, so that we can properly enjoy the beautiful campsite and make the most of the surrounding area and the peace and quiet. Only downside for us, given the situation, was the lack of phone signal, but had we not needed to be dealing with the car, that would have been an enjoyable plus of getting away here. We would definitely recommend Fisherground to family and friends, and anyone looking for a wonderful camping experience, and we will definitely be giving it another go next summer!
Excellent stay
Excellent site for kids And adults plenty to do. Facility's very clean. Thanks for a great stay,
A fantastic campsite
This is a fantastic little site in Eskdale. It is great that every pitch has its own fire pit, we loved sitting around the fire in an evening. The staff are all very welcoming and lovely! Especially Alison, who was so lovely with our dog, Kaia! The facilities are new, spotless and regularly cleaned. They had lots of COVID measures in place making us feel very safe. We will definitely be returning!
Camping at its greatest.
Wow ! just returned from a two night stay at Fisherground. We found it catered for absolutely everything you could ask for, to a point where, we'll most definatley be coming back next year as we loved it so much. We were greeted at reception, a wooden log cabin office by wonderful staff who gave us plenty of advice and info about our stay. We were then met by another lovely person who showed us a few pitches where we could decide to pitch up. After we had settled in we decided to have a look around. This place is amazing, so clean and well organised. The toilets and shower block are quite large with plenty of room and spotless. A £1 for a shower inside separate lockable cubicles that were lovely and warm and so refreshing. So thats clean loos and a hot shower sorted. We then found an abundance of washing up sinks, quite deep too to cater for all your dishes, pots & pans. So useful. Also there was a room with washing machines and dryers and also a large heated wooden boot cupboard that you put your wet footwear in to dry. Finally in this block, there is a drying room at around 30c degrees where you have plenty of hangers to dry wet gear, clothes, footwear anything really. Our towels from the shower were dry inside half an hour. If thats not enough, theres also a slide top freezer to place your freezer blocks in and even a mobile phone charging point where a £1 gives you 60 minutes of phone charging in a keypad locker that keeps it secure to your own 4 digit pin. So as you can see, this place has everything, and we haven't even mentioned the kids paddling lake/stream, and the adventure playground, aswell as plenty of rocks and mounds etc for kids to climb. Theres also plenty of flat space for sports games. Add to that its own railway platform for the Dalegarth to Ravenglass steam railway, local pubs/walks etc etc, you get an amazing campsite that you'll love
Nice relaxed site
Busy bank Holiday but we never felt like we were stacked in like sardines... Good pitch sizes. The kids loved the ge little river rafts and playground and the staff were great, really friendly! Highly recommended. If i had one criticism it would be not being able to park close to the pitch... Setup tested the legs a bit! Still great and we will be back!
Friendly. Helpful. Well thought out site.
We booked our week (Mon-Fri) at the start of the Summer, well before a long range forecast was available. Despite knowing that we would be having a soggy week we still wanted to get away so turned up as planned. Booking was straightforward and all communication before our trip was clear and helpful. When we arrived we were greeted warmly despite covid security measures and helped to pick out our spot on the field with good advice based upon our priorities and preferences. Yes it rained and we didn't enjoy all that we had planned to in Eskdale but the fact that we could come back to a well maintained site knowing that our pitch wouldn't be flooded etc was so good. When camping the simple things make a big difference. Lovely, clean, bright facilities with plenty of amenities and hot water. Ground that accepts pegs without having to mine out lumps of rock. Friendly, welcoming staff who are present and vigilant making sure that the site is family friendly, quiet at night etc. great kids playground, stunning views/location. What's not to like? I highly recommend this site.
Superb location
4 nights, 3 pitches and family of 8. Spotless facilities (toilets,Showers and wash up) and in a stunning location. Only gripe and a small one, booking staff couldn't be more helpful when I needed to amend our booking to include a 3rd small tent meant we had to forego the event shelter. They really were very good. When we got there, we were able to choose our pitch and there was masses (and I mean masses) of space where we chose so couldn't understand this especially as the central area was rammed with tents, and far closer than ours? Alison and Christine were fantastic, very friendly and helpful - thank you both. Would definitely visit again but perhaps try and get an electric hook up as it was freezing at night 😊. Make sure you either take all food or make the 40 min trip to Tesco to stock up. Am sure the village shop is great but closed on Sunday - understandably. The smalls loved the play area and gorgeous stream running behind our tents and the steam railway just minutes away. Fabulous site and missing it already!
Bank holiday weekend.
I have just spent the bank holiday weekend with my daughter and we loved it. Staff was friendly and helpful. Facilities was clean and enough. Even got to re freeze our ice blocks lol. No wifi on site but that's not a bad thing. Nice to be back to reality. Got wifi in local village. Will be back next year 😊. Jayne
Bank Holiday jolly
We booked Friday to Monday for the bank holiday in August and when we arrived the ladies were really helpful and pointed everything out toilets etc. Everything was swift in terms of transactions. The views at the camp site was unreal. Really breath taking. Really useful play area for the kids and everything was clean and covid 19 safe. Would go again 10 out 10.
It was a picturesque and beautiful site
The campsite was well looked after beautiful setting made to feel welcome and staff were very helpful all the toilets and showers were very clean lovely walking area as well
Peacefully enchanting.
The campsite is fantastically located within a valley with stunning picturesque views all around. The staff are more than accommodating. On our visit the weather was a little gloom and due to COVID trying to get into local pubs for food was a little problematic if not booked in advance. I would highly recommend staying here and would recommend to friends and family.
Great sheltered spot and fantastic for the Kids
Having had to cancel a holiday abroad to celebrate some big birthdays in the family, we thought it would be a great opportunity to crack out the tent and go camping for a week in the Lakes. We stumbled across this on Cool Camping and were immediately taken by the location (great for the unspoilt Eskdale and close to Scafell and some of the quieter lakes) and the facilities (lovely amenities really clean, and a playground and rafting pond for the kids). The site managers were really helpful. Even providing some pasta when we arrived just a bit after the shops had shut (having had to pack the car to the gills we figured we would do a food shop at site, but time got the better of us). They were active and on hand for any issues. Pitches were spacious and sheltered, we were able to comfortably put up our 8 man berghaus air tent with loads of room and alongside one of the fire pits which was great! Unfortunately the weather got the better of us and we had to cut our trip short before the storm hit this week. But we had an amazing time and would certainly recommend it to people looking for a good family campsite close to some of the major attractions of the Lake District. Thanks Fisherground!
Great campsite!
We had a lovely week, really great for kids - our nine year old especially loved the pond! Clean, well organised and very welcoming, we hope to be back soon!
Would definitely return
We had a great time at fisherground. Lovely campsite and equally as lovely staff. We felt safe during the pandemic as everyone was spaced out and was very clean. We were put in a quiet part as we came without the kids. Will definitely be returning.
Fabulous family campsite
Such a lovely campsite, complete with paddling pond, adventure playground, fire pits and beautiful surrounds. What more could you ask for?! The staff were extremely welcoming and helpful and the facilities were clean. We will be back!
Fantastic location, clean, tidy, friendly and will keep the kids occupied for hrs.
On arrival we were given a great spot and met with a friendly welcome. Campsite was very well run rules were kept to which ensured a pleasant quiet stay for everyone. Location stunning and plenty to do if you don't want to get in a car. Amenities clean and always stocked up. Play area and pond perfect for kids to make friends and enjoy for hrs. We will definitely be back. Thanks for a great holiday Fisherground xx
Clean, lovely site
As soon as we arrived the staff were on the ball to make sure we had everything we needed. The site is clean and well organised, the toilet facilities and washing up facilities are clean and easy to use. I will be booking again for next summer! The views around the camp site are stunning and the local walks up the mountains are worth trying!
Very welcoming, great facilities
Very welcoming site with excellent facilities. Beautiful views. My 5 year old son loved it. Totally recommend it.
Proper campsite.
Arrived in the evening and were welcomed with information and a choice of pitches. Grass pitches with sufficient space and privacy between. Good facility block. Fantastic location for our walking and cycling. Highly recommended.
Fantastic for children
A fantastic family site, a very welcoming site with excellent facilities. The water area was amazing and the children loved playing in it. Would totally recommend, beautiful scenery too
Lovely, Quiet, Perfect
Lovely campsite. Amazing views of mountains nearby. Well worth the money and can buy logs / kindling on site for a decent price. Everyone has their own fire pit which was a added bonus. Staff were lovely. Everything fantastic only thing I would like would have been some sort of on site shop
Fun for everyone, friendly and clean
These guys know what they are doing! Firstly the team are amazing: funny, helpful and fair. We went during covid and it lashed it down 3 our of 4 of our days, ha. The staff were really good at checking everyone was OK, and very helpful with really anything we asked. The campsite is great, great views, great showers and facilities. Great views!! I would absolutely advise booking the trsin ride return from dales garth which is a 30 min road walk or a 10min car journey from campsite, also the pub signposted at ravensglass from the station is lovely. There's a great walk to a waterfall oposit the campsite, around 3mile walk. Great site we had a great time in the rain... Imagine the fun you could have in the sun!
Wonderful friendly site
I came here with my toddler son for one night as his first camping trip, and my first as a solo adult. It was absolutely wonderful and the staff were so helpful and friendly. The pool is perfect for kids and being able to see the steam train passing from the tent made my son's holiday. Wonderful site I only wish we'd stayed longer.
Tidy, well run, good facilities
Location is superb, a very well run site with superb facilities and very helpful staff. Only drawbacks are a lack of shop without walking to the next village, and the rocky ground which bent every tent peg we had - bring rock pegs and a mallet! Otherwise, really impressed with our stay.
Can't wait to return!
What a lovely place this was to stay, the staff were lovely and very helpful. The location was perfect and all the facilities were spotless and functional. Looking forward to staying again.
Fab family break
Stayed here for 4 nights and had a great break - facilities were really clean and the play area was cleaned every night. Absolutely beautiful location close to lots of walks - will definitely be returning!
welcoming, super helpful, stunning everywhere you looked, peaceful, sounds of the river to fall asleep to.
friendly staff, clean toilets and showers, safe space for kids to play. The most beautiful surroundings and stunning walks around the area. The staff provided walking routes. We used a firepit which we accidently crushed with our van when leaving. The staff wouldn't accept any money to replace it and were thanking us for being honest! I would recommend this campsite wholeheartedly.
Couldn't fault it
Staff were great, facilities were always clean, thoroughly enjoyed our stay
Excellent campsite
Clean and tidy place with all the facilities for camping. Great customer service and friendly staff and excellent support.
Great little place!
Lovely little campsite in great location in the lakes. Great scenery/views and lovely new showers and toilets, laundry room etc. Everything you need. There was no water pressure in the basins in men's block, but the sinks for washing up the pressure was too much! It just got you soaked doing the washing up. Maybe you could transfer a bit of that power? Wasn't happy having to pay a £1 to have a shower! Just charge me another £1/2 a night, and the inconvenience of always having to have pound coins all the time!
Excellant
My friends and i really enjoyed our stay at the Fisherground campsite! The staff were very friendly, the campsite and facilities beautifully kept. Would stay again. Thank you
Had a fantastic stay with my children. Lovely walks and places to see near by.
Had a lovely 4 night stay at Fisherground campsite. Children loved the pond and adventure playground. Toilet and shower block was so clean and staff had dine everything they could to allow site to open following covid 19, handsanitiser was always full and in plenty of locations as well as toilet clean spray in each toilet and shower and cleaned several times a day too. Would deffo go again
Excellent facilities and location
Superb campsite with excellent new shower block. Good pitches for tents, fine parking for motor homes. We arrived after epic amounts of rain to find children enjoying themselves in the stream. But despite the rain the campsite was well drained, no flooded out tents. The location is fabulous with great walking and cycling from the door + the mini railway will take you along the valley to Ravensglass and fantastic quiet beaches.Muncaster Castle is also nearby. Several great pubs just a short walk away with real Cumbrian Ale, great food, friendly staff. The team on site are spot on, a big shout out to Mark who gave useful advice. Finally, as a family site, it wasn't noisy and had a great evening atmosphere as fires are allowed. All in all I could imagine spending a week there as there's so much to explore, a real gem.
Excellent friendly site
Really friendly site with staff that are happy to help don't need to say anymore apart from I will be use them again 😀
Great site, friendly staff and good facilities
Enjoyed stay at fisherground very well run site, would book again
Great location and Friendly staff
Short but sweet stay. Only stayed for the one night but wish it had been longer. Toilets and Showers where immaculate and modern. The staff where very friendly and helpful. Brilliant site in all would definitely go back
Kids loved it
Last minute booking but a really good discovery. Warmly greeted on arrival, in fact all staff we found to be friendly and helpful, in particular Mark who helped find us the perfect pitching spot on arrival. Toilets and showers modern and clean, with extra effort visible to help with the current situation, such as hand gel units widely available for use. Kids loved the play area and the pond, and the site had a safe, family feeling about it. So all in all a great place, will hopefully go back later in the Summer. Cheers, Dan.
Excellent campsite, fantastic facilities and beautiful views
A great little campsite tucked away in a quieter less touristy part of the Lake District, with beautiful scenery and fantastic walks on the doorstep it is a perfect place to locate yourself for a week or weekend away. Excellent and clean facilities, helpful and friendly staff and ample space for numerous pitches. Dog friendly which is always a bonus!
Excellent weekend away
The campsite is friendly, and was perfect for our trip. We enjoyed how chilled it was and could listen to our music and we were able to build a fire. We spent a lot of time on the campsite and it had everything we needed to make our holiday great. If I could add one improvement it would be the showers. They are ok but you have to use £1 coins to operate them. We didn't mind this but we did expect them to be better as they just trickle water and I struggled to wash my hair. Apart from this the campsite was great and we would 100% book to go back.
Lovely staff and great site with good facilities
This site was perfect for us! Absolutely great for playing with our toddler, and had everything we needed. Toilet blocks are immaculate, and they've implemented a one way system for toilets, showers and dish washing stations. Great little fire pits in front of your pitch and a lovely vibe, not forgetting the friendly welcoming staff :)
Amazing
Wow 🤩 where to begin! This campsite has lots of brilliant features! It has a brand new toilet block with decent pressure and a good temperature. The pitches were very flat and the ground wasn't rock hard. The views were great with plenty of walks direct from the campsite. But the absolute best bit about this campsite was the staff. They were so attentive, kind and helpful a special shout to Mark who went above and beyond! But all the staff were so lovely! Thanks 😊
Beautiful experience and helpful staff
Staff when we arrived were very friendly and helpful- especially when we had realised we had forgotten our tent poles (d'oh!). Great shower and toilet facilities with a new block being built. Was given our choice of camping spot as we were one of the first to arrive. Lovely camping ground close to Scafell Pike and other great hiking opportunities. Had a lovely time :)
Bank Holiday fun
We arrived on the Friday before the bank holiday. The site was VERY busy, we were given the choice of pitch and we choose to head down to the bottom of the site. The site is managed incredibly well and given how busy it was it was very clean. We stayed until Tuesday and our best night was the bank holiday Monday as several people left. It's a fantastic site, and I can't fault it. We will return, just not for the bank holiday as it was too busy for us.
Great camp site for people of all ages and camping ability.
Spent 3 nights over August Bank Holiday and couldn't of chosen a better spot. great site, great location, great Facilities, pub at the end of the road was spot on for food, wifi and pool table. The train line is a cute addition to the place, along with fire pits at most pitches. Think the weather helped but really couldn't fault the place. Would visit again.
Great campsite
Just spent a few days at Fisherground with my 10yr old son he had great (and very wet) fun in the pond and play area with all the other kids on site. Great local pubs and child friendly walks all nearby plus its own station on the Ravenglass railway, whats not to like.
Great Family site
Just spent the weekend at Fisherground with our 11 year old son. Fantastic site for kids, loads for them to do and safe for them to roam freely. Facilities are really good, clean and reasonably priced for showers etc. Will definitely visit again. Only word of advice would be to check the route the sat nav takes you (avoid Hardknott Pass), would be better if Fisherground could include the info on the booking confirmation rather than just on the website as the route it takes you is hardgoing and quite scary in adverse weather!
Perfect base for exploring the lakes
Friendly staff, friendly environment, good facilities and great location with good pubs and restaurants within walking distance of site. Highly recommended
Idyllic
My friends and I had an incredible time at Fisherground campsite. There is the perfect balance of activities for a range of ages and tranquillity. Stunning location and super lovely staff.
Outstanding
I came here with my two children for 4 nights. We got a great pitch near the pool and play area. The whole environment feels so safe and secure. The scenery is beautiful, the site is maintained throughout the day by the helpful wardens. We had very mixed weather (as expected in the UK!) but despite that we had an amazing time here together for their first camping experience. I'll be going again with them 100%.
Great trip!
This is our 2nd visit and was really good. Staff are excellent and had a great time
Best and most helpful campsite by far!
Firstly, all of the staff and wardens are incredibly helpful. First night we turned up, got a warm welcome at reception and then shown the ground and pointed in some places where we could choose to camp. (a little tucked away area under some trees behind some rocks was perfect) We pitched, got ourselves sorted and then walked to the pub - easy walking distance for some dinner, headed back to sit for a bit, but completely forgot to buy some wood for a fire, so we were being eaten alive by mosquitoes. - office was closed, too late to buy any Wardens were really helpful and provided us with some spare wood they had collected and wanted no donation towards it. Facilities are absolutely amazing, hot water and sinks for washing, washing machines, tumble dryers and a freezer. Electricity in the toilets for shavers aswell, for those that need it. Showers are hot and powerful, but most of all, its all very clean! Gates close at night, so if you are parked inside, you cant drive any where till after 8am, but you can park outside. All in all... best camp site ive stayed on by a long way!
Great short break for a dad and a six year old!
Just perfect for our weekend away. Beautiful location. Very clean. Plenty of fun!
An excellent, child friendly, dog friendly, clean, well managed and well organised campsite in one of Lakelands best valleys....
It's situation makes it excellent for walking or touring to so many brilliant places... La'l Ratty on the doorstep, Muncaster Castle a short drive away as well as access to walks of all categories and to suit all interests; history, wildlife or terrific scenery. It is all here...or close by.. Not to mention great Pubs for meals and a drink...
Fantastic family fun
We spent the May bank holiday weekend at the campsite with our family(4tents). It was brilliant, the kids were playing out in the sun, loads of fun at the park and splashing in the water. We enjoyed the sun and bbq'ed with lots of warm clothes on as it was chilly at night. Fire pits were great, all of the dogs were well behaved and we have all caught the camping bug and defo want to return. The site was beautiful and very clean, all facilities were close by and spotless. Staff were all very helpful and welcoming. I loved it. Plus it was my 40th birthday, we celebrated early as it's quiet time after 10:30 but we were always ready for bed by then anyway.
Cool, Calm and connected!
Great few days at a great camp site! Well set up, great facilities and staff and a great location off the beaten track-ish!
Excellent campsite with efficient and friendly staff
Our experience was excellent. Friendly staff greeted us after our long drive and got us setup in minutes. Came around in the morning to see we were all ok , nice customer service , even got a cool bag as a leaving gift when departing. Nice location and steam train nearby.
It's own steam railway!
We stayed over the Easter weekend. On arrival we were told we'd booked the wrong pitch for our campervan, but that we could still stay in the field to the side. We were told where to park in the field, but there was loads of space between spots and because the field was just for vans it made it a lot quieter than the rest of the campsite. Toilet facilities were clean, but you need 50p for the showers. The two pubs in boot were great for dinners (about a 45 min walk each way). You can get the miniature steam railway directly from the campsite, on the first day we caught it back from boot (£2.50 ish) after doing a lovely walk to the waterfall. The next day, we then used the spent tickets to get 50% off our tickets to Ravenglass and back. All in all, great campsite, would defiantly recommend!
Great stay in a newly furbished campsite
We visited this campsite in April of this year (2015) and they are finalizing their newly built shop, located at the entrance point of the campsite. Being a working sheep farm alongside this campsite they utilize this to sell they farmed products. The shop also provide a great range of goods that you might need while camping or heading out into the wilderness of the lakes.
There is also 2 Pubs which are of a very high quality next door, with one selling additional fresh produce. the campsite is very picturesque and well maintained. 
Highly recommended! 
Great experience
this was my very first time camping and I was impressed! It was also my two sons first camping trip (ages 15 & 11) and they also loved it too. This campsite is very family friendly however my eldest son found the many younger kids running past, annoying. My youngest son made lots of friends.
The scenery is spectacular, definitely picked the best campsite in the area. Very clean. Warden controlled and helpful. Another couple had been touring campsites around the country and they said this one was the best so far! Also pubs nearby are very friendly, child and dog friendly and do fab food.
My only downside was we had family who lived in the area and they would've had to pay £2.50 per person and dog to visit us so we had to meet them off the site. 
Children will like this place
Forewarned is forearmed, and after reading the excellent reviews from this site I think our expectations were well set.  The campsite is run like a tight ship and the plus-side to the rules (and enforcement) is that it did feel like a safe place for our young kids to roam free.  One observation I think worth adding from a stay during a half term / bank holiday is that this is high-density camping, the site had a festival camping feel.  If you are sensitive to wood smoke ask for a pitch up-wind.
Family camping
We just loved this campsite! It was situated in a stunning area with the most perfect play area for the kids allowing the adults to completely relax when required.  We had already read reviews regarding the rules on noise so we expected the site to be quite strict.  Personally we didn't have any problems and didn't witness any.  Because the rules were in place we had a wonderful sleep every night without disturbance - perfect if you have kids!! We will definitely be back again, a definite favourite!!!

Fisherground
It's all been said in the other reviews. In summary, we had a lovely time, but then in the amazing weather of this week we had it quite easy. It was our first camping trip as a family (with a 2 year old and six month old). Next time I think I'd look to go somewhere a bit smaller.
PROS:
Great for kids +++ (although ours too young, it was obvious that the older children there were having an amazing time in the pond)
Spots for campfires at each pitch (fire wood+kindling now = £6)
Well maintained facilities/toilet block (but basic)
Has its own train station! 
Easy walk to nearest pub
Beautiful surroundings
CONS:
Toilet block quite a long walk from some parts of site
50p for a shower (I spent £1, my partner 50p)
Didn't find the administration of rules and regulations excessive but think maybe has been scaled back since some of the previous reviews. 
Pond Fun
A delight for kids as not only is there an assault course, there is a wading pond which some kids use as a boating pond as well.  It can get quite crowded as it is quite popular.  Washing facilities bit limited but adequate.

Campfire delight
Arrived for a two night stay on Thursday through to Sat and I was greeted by Hilary who was helpful and very pleasant. The site is small and very clean with good toilet and shower facilities and a dry cupboard for wet shoes and boots which was a genius idea!  The views are amazing and the children's play area although small is good for keeping them entertained.  The campfires were great and a big plus for the real camping experience.  The only down side for me was the slightly over bearing park ranger who liked to bark rules at everyone! other than that a good site although expensive so you will need to budget!

Excellent first time camping experience
We have just returned from our camping experience, (hubby a pro, but for me and our boys (7) & (5) a new and delightful experience. Fisherground is a lovely campsite with amazing views. The boys throughly enjoyed the play park, mini lake, complete with tractor tyres to sail across on and toasting marshmallows (available from the ice cream van) on the campfire (wood for sale early evening).  I would recommend a small hand axe and extra firelighters for this activity but not altogether necessary.  The campsite was lovely and clean with a fairly new shower block which was regularly cleaned during our stay (Spring Bank Holiday).  Yes, you have to pay 50 p for a shower, but they are lovely and hot and run for at least 10 mins a pop.  There are plenty of pubs around if you fancy giving your camping stove a night off (and the cook)!  Scarfell Pike is only a short drive away.  The wardens were friendly and helpful and carried plenty of change for the showers. Yes, you have to pipe down after 10.30pm but most parents are glad to have packed the sprogs to bed and have quiet time to chat and drink wine around the campfire embers.  We will definitely be back!
Fabulous family fun
We stayed at fisherground with a 3 year old boy.  Absolutely idyllic setting.  The adventure playground and mini lake with rafts is something our boy wont forget anytime soon.  Countyside around the area is stunnign and the campiste has its own stop on the Ravenglass and Eskdale narrow gauge railway - we all love that!
The site is very organised and yes they do have rules but we played ball games, flew a kite and played with kids from other families.  The fire pit was good and the fact it is pinned to the ground we considered a safety feature.  I see that some people find the rules on noise etc to restrictive but as a family when you are trying to get small children to sleep at a sensible hour its very welcome.  Personally i dont understand people who go camping in the middle of nowhere but ehn insist on having music blarring until late night.  Perhaps they should go soemwhere with a pub or nightclub.
Maybe they dont have to post the rules everywhere but what you have here is a family friendly, quite, campsite in a stunning location where civilised behaviour in expected so everyone can enjoy getting away from it all.
Loved it and will be back.
Disappointing
On the strength of the Cool Camping Kids write up we extended our holiday by an extra day in order to take in a night's camping at Fisherground with our two kids (aged 8 and 10).
Sadly we were all a little disappointed...
It is a good site for kids - great little adventure playground... and the views of the surrounding mountains are gorgeous, particularly when shrouded in mist in the morning.
BUT - they are just so RULE-driven that I got the impression they didn't want the campers to relax at all!!!  It started with the condescending smirk and "... may I draw your attention to our list of rules..." at the check-in, then a huge sign repeating the rule list outside (no noise whatsoever after 10:30pm, etc), then you are escorted to your pitch and intructed in which direction and exact position to park your vehicle, then in the toilet/shower block every single sign was an order (Hand Washing ONLY, Clothes Washing ONLY, Push Taps Down ONLY, Hand-Drying ONLY, and even in the corner of the room: Floor Mop ONLY!!)... there were even signs threatening expulsion from the site if you were caught stealing toilet roll!!!!
Now we have camped in a zillion places, from luxury to basic, but I have never felt so unwelcome... So may call it highly organised, I just found it patronising, clinical and unfriendly - I mean do they really expect people to behave so antisocially that they need constant reminders everywhere?!
The facilities are adequate but pretty basic for a campsite of this size, and showers cost 50p a pop.  No freezers/fridges.  No plug sockets.  No frills.
As a parent I was frustrated that the ice cream van came to the site every night with its tune blaring... it made the demands for ice cream treats unavoidable, and left little room for parental discretion.  However, once I caved in, I was pleasantly surprised that they were at least cheaply priced.

The upside is that you can have real fires... just don't dare to even think about moving the fire pit or putting a large log on it or the zealous wardens will have you for breakfast!!! ;o)

great family holiday
This has been one of the best family holidays we have ever had. The site was very family orientated. Upon arrival I asked to be close to the toilet/ shower block and we were put in a pitch closr by. The added bonus being it was also opposite the children's play area and pool so we could keep an eye on the kids from our tent. The fire pits were an excellent addition and we had some great nights sat around the camp fire toasting Marshmallows.  Great scenery and lovelt walks but word of caution the walk up the waterfall was treacherous with kids. No barriers no warnings very steep and slippery.  We decided to turn back for our own safety. Waterfall was off the eskdale trail.
First time camper, kids haven!
Excellent site for adults and children alike.

Kids played in the river and adventure area all day long and made lots of friends.
Fire pits are on each pitch and log wood is sold daily at 4.50 for log wood and kindling.
(remember your matches/lighter. If you do forget - The log man sells matches for 50p a box
Remember 50p for showers and dryers. 50p coins are available in exchange for cash from reception area if you have no 50p coins.
Amenities block is well maintained and if you leave your shower until after the morning/bedtime rush you will get in no problem.
Remember to take some water shoes for children as there are sharp stones in the lake and it could be quite uncomfy for the children's feet.

Take your own bbq and cooler packs - freezer available on site for your ice packs.

Remember your essentials as shop is very expensive!!

We loved it and we will be going again. As long as we get some decent weather!!


Kids Paradise
We found this campground through the Guardian's 10 best campgrounds for kids. The campground is set in a really beautiful area, though we didn't do much exploring around because the big draw (especially if you have a kid) is the pond, tyre swings, rope swing, climbing frames.....it is a kid's paradise! We went this weekend and it was hot and sunny...lots and lots of kids. When you first get there a camp worker takes you to your general location. We had two spots to pick from, one under a tree and one right across from the pond. He told us it was forecasted to rain and suggested the spot across from the pond. He also said don't put a pound in the showers because it will still only give you water for the same amount of time as if you put 50p in.... so it's best to take two 50p coins into the shower with you.

The place is amazing and our son (who's 9) was in heaven! They have two tyre rafts with poles kids can push around the pond plus all the other things I already mentioned and  he was busy the entire time, he barely even came back to the tent for food.
I would highly recommend taking. 1.Quite a few 50p coins for the showers and also for the dryers they have on site (kids+water=lots of wet clothes) 2. Raincoats...my husband only told me AFTER we had to take the tent down in the pouring rain that the lake district gets the most rain in England. 3. A little extra money for the ice cream van and also the man that comes around with the wood so you can have a cozy bonfire.

Brilliant, Staff have good sense of humour
Quite remote and not advisable to follow from sat nav unless in a tank or have spare clutch, gearbox, wheels as it will take you on narrow potholed windy 40% inclines/declines literally over the peak of mountains! better using real map and follow coastal and lower lying roads other than that an awesome camp great for adults, kids, photagraphists, hippies alike the nearby trek to the waterfall is well worth it. Make sure you bring plenty of provisions as the nearest shop is quite a trek although there are quite a few nearby country pubs. A real proper campsite.

Mobile signal: weak Orange T-mobile Virgin but zilch for 02

Fisherground
We last visited here August 2012, we had a week of great weather, a first for us!! This campsite is a firm fav of my 8 and 6 year old. They had a ball, playing on the park and on the rafts. There is a steam railway running just behind the park with a stop on the park, also a big hit with the kids.
For me it was the camp fires that made it, it was lovely sitting round the fire in evening. Whilst we were there we had no issues with noise, it was lovely and peaceful the whole time. The pub down the road serves great food and we would recommend it. We would also recommend Muncaster castle for a day out which is not too far away.
Fisherground
Just got back from an amazing weekend here at Fisherground – 2 adults and 3 children. The campsite was beautiful and very friendly. You had your own space with an area for a campfire, plus a river and play area for the children. There's plenty of rocks for the kids to adventure on. The wardens very friendly and helpful. There's also a lovely area for washing and toilets. It's very peaceful at night and the wardens do a walk round. An amazing place. Even an ice cream van comes round. I would definitely recommended this site. There's really nothing negative about this place. We will be going again and again. 
Beautiful location, great atmosfere!
Great stay here with family of 2 adults, 2 children (7 and 10 years old). Superb 'tenty' place, we we're travelling with our trailer tent, and found the advised route to the campsite quite adventurous. The route more along the coast is much better if travelling with a trailer. The site is well laid out beween the mountains, the views you wake up to are magnificant. Your own private fire 'rim' completes the package. Complete with the log seller and the ice-cream van that also sells marshmallows. If the weather is reasonable, the kids play in and around the little lake. Trip with the little train that has a (request) stop at the campsite is a must, just as walking in the area. Toilets and showers not modern, but always clean, don't forget your 50p coins for the showers. The pub down the road is also a great place for a drink and meal. Overall a great campsite were we might return sometime (we don't usually even consider returning, like to visit different sites everytime)!
Fisherground
I stayed here with my friend and her 2 children in May 2011. The site is fantastic for children and adults alike! Lots of room for our large tent and lots of other families that made it a really friendly place to stay. You can buy wood on site for the campfire which was lovely to relax by in the evening. There is plenty for the children to do, a large lake - although our 2 were happiest playing in the stream next to the tent. The little railway goes along the bottom of the site too which was fun to spot as well as a nice day out. There is space for washing dishes and a small drying area for wet footwear and clothing. I'd go back here again.
Fisherground
When I visited, the site was very busy and noisy at night and early morning. The good things about it were that there are fire pits to have your own camp fire and it is amongst lovely scenery. There is plenty of space for kids to play and there is some water that children love to paddle in. However, it is miles from almost anywhere and far too remote for me. The toilets and showers are very basic. I wouldn't bother visiting it again. Too basic and miles from anywhere.
Fisherground
Awesome camp site for a family and very efficiently ran. I've just arrived back from the Fisherground for the may-bank holiday, the weather wasn't the greatest when we first arrived, arrived with a friendly welcome. Just before arriving, en-route we passed a Post Office so I thought this may be the last chance to get cash from the bank just in case they don't accept cards. From working off their website; No charge for under 3's (we had a 2 year old with us.) I worked it out at home to be just under £20 a night, upon arriving, was told it was £22.50 I only just had enough. No cards accepted. I now realise they charged me for my little one. Bad side, they didn't really work it out for you too well, just gave you a price and that's it. I didn't notice a board or anything with prices, I put it down to maybe a bank holiday surcharge. Once we paid up, paying a £5 a night supplement for a large tent I was escorted to our pitch. All the pitches are roughly the same size, people in a 1 person tent had the same size as a 10 berth tent with awnings and porches, why the extra for family sized tent I am not so sure. Being escorted and told where to park felt good at the start then started to realise, I never like having my tent close to the fire, why risk the tent with cinders from fire, I couldn't move the tent any further away from the fire than I did and it was still about six feet from the tent; Another down side was we were put under a tree with dead looking branches on and a stream running near, I would never have picked this spot personally, bugs from the stream and dangers of the dropping branches in the rain; Also meant our tent and places to sit was shaded all the time, we couldn't sit out by the tent in the sun, it was shaded until the other side of the road. The rafts are a great asset to the site, gives all the kids something to do, I myself decided to have a play, stood in the middle of the pond with my iphone in hand doing a 360 pano nearing falling in was fun! :D Great zip-line on the park although too big more most of the little ones and a no-adult rule on the park made me wonder, it said no over 16s yet it looks as if you need to be 16 to ride it. My son at two years old was too young for everything really on the park, since there's no slide or regular swings (only tyre swings) it meant there was very little really for him to do; As a result I think it'll be a few years before we're able to return to take advantage of this site, but, all in all, overly surroundings, very efficiently ran site, enough toilets / showers for the amount of campers on a busy bank-holiday weekend. It's a must return site, just when the times right. Maybe well worth the note, the surcharge for family tents (6 berth and over) is only during school holidays.
Fisherground
This campsite has lots of potential, but the owners while polite at first are very rude and patronising (Alison in particular) and have a million rules. The quad bikes with campsite staff/guards bomb around and are, in my opinion, very dangerous - definitely travelling well over 5mph! Facilities for the kids are good and it's a lovely location, but that's it I'm afraid. We won't be going back, the way this place is run took the relaxation, fun and freedom out of the trip - ie the whole point of going camping in the first place!
Why book with Cool Camping?
Best Price Guarantee, with no fees
Instant booking confirmation
Trusted for over 10 years
A chance to win prizes in our regular competitions
Book campsites near Fisherground Campsite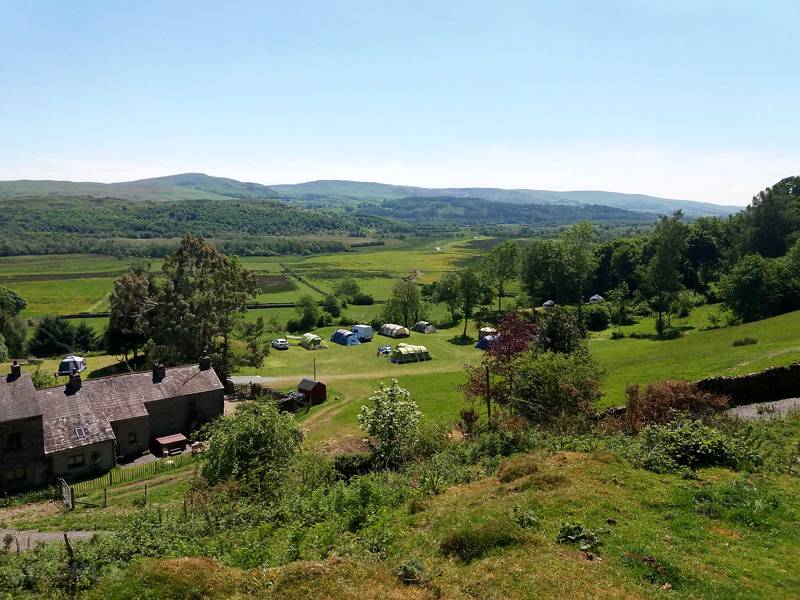 Campsites in Ulverston
Campsites in Cumbria
Campsites in North West England
Available:
21 Pitches
4 Shepherd's huts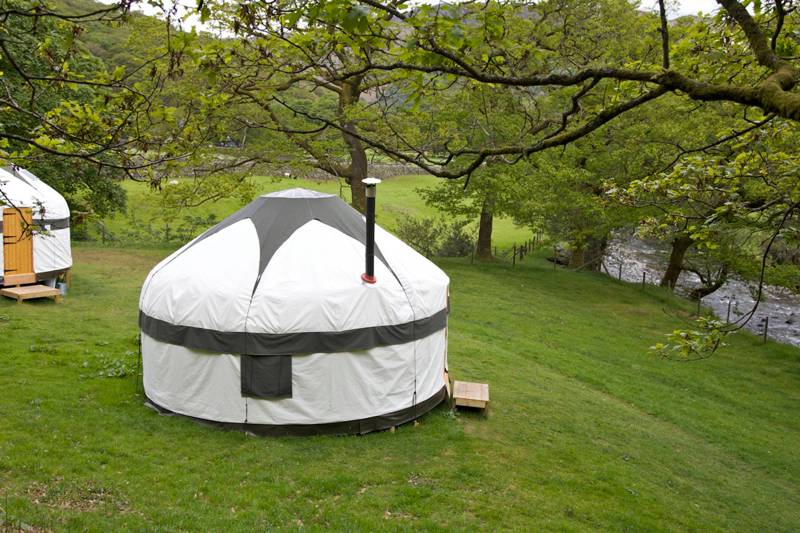 Glamping in Borrowdale
Glamping in Cumbria
Glamping in North West England
Available:
3 Yurt or Gers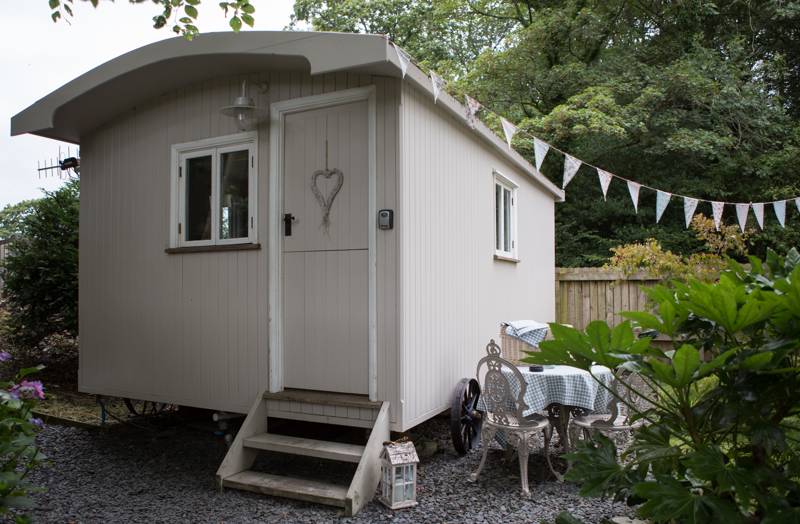 Glamping in Ulverston
Glamping in Cumbria
Glamping in North West England
Available:
2 Shepherd's huts
1 Cabin