An established family camping park above the eastern shores of Windermere
When it comes to receiving awards, Park Cliffe is a little like Adele on Grammy night. Having picked up a prestigious 'Visit England' accolade (placing the site in England's top five), Park Cliffe has also been voted 'Cumbria Tourism Holiday Park of the Year', and gained a silver merit at the 'England for Excellence' awards. Not bad eh? With a trophy cabinet seemingly bulging at its hinges, this picturesque, family run site must be doing something right.
The site itself has two main camping areas. Across a minor lane is Ghyll Side, a great spot allowing guests to hand-pick a generously sized pitch (with an electrical hook-up if you so desire). The second area, Fell Side, offers unbeatable views over Lake Windermere, Langdale Pikes and the towering Old Man of Coniston. These magnificent views really do set Park Cliffe apart, however campers will have to sleep on an ever-so-slight slope to earn it.
Facilities wise, this has to be one of the region's best equipped campsites. Further to the restaurant, bar, shop, and games room, the site also has a modern shower block (with under-floor heating!), and a handy changing area for families with young children. For guests wanting a little bit of luxury, private bathrooms can be hired at an additional cost and, of course, there is also the collection of glamping options, including sheep-wool insulated camping pods. All you need to bring is your camping gear – minus the tent. They have three size of pod available from couples to five person families.
Set in 25 acres of unspoilt Cumbrian countryside, Park Cliffe is ideally situated for campers wanting to explore the many footpaths of the Lake District. The site also has an abundance of wildlife with squirrels, red and roe deer, foxes, and birds at every turn. In fact, TV botanist David Bellamy is such a big fan he presented Park Cliffe with his prestigious 'Gold Conservation Award' for its fine work in protecting the natural environment (yes, another award!)
Although the campervans and holiday homes may put-off the more traditional camper, you don't have to be eagle-eyed to appreciate the breathtaking beauty the Lake District has to offer, and Park Cliffe is a great base from which to go and explore it all.
Best Price Guarantee
Easy and Secure, with instant booking confirmation
Trusted for over 10 years
A chance to win a brand new Coleman tent!
Gallery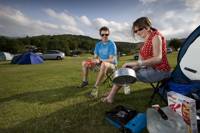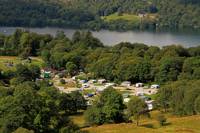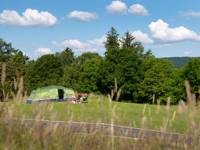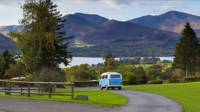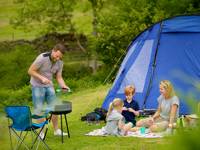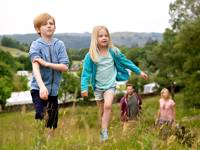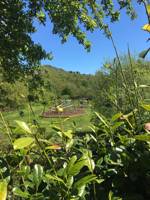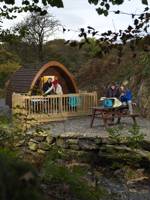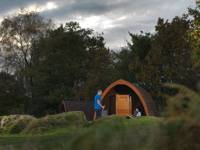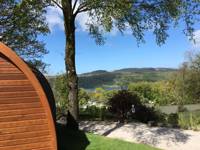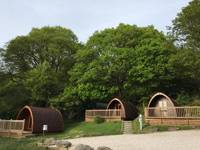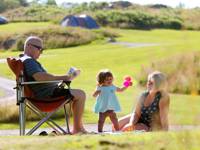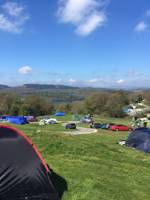 The Owner Says
Park Cliffe Holiday Park is ideally located just 3 miles from Bowness-on-Windermere and offers a peaceful, tranquil retreat from the hustle and bustle of everyday life. With accommodation encompassing static caravans, lodges, eco-friendly, locally made camping pods and pitches for tents and tourers, there is something to suit everybody and all weathers.
The Park is in a world of its own, with stunning views over lake Windermere and to the fells and mountains beyond and is a haven for wildlife such as squirrels, foxes and roe and red deer. We have fantastic environmental credentials and have even been awarded the Gold Conservation Award by TV botanist David Bellamy!"
Reader Reviews
Add Your Review
Truly Awesome
My wife tagged along as she had hired me a 1972 VW camper for my birthday. She HATES the idea of camping. This site was chosen very carefully as i wanted her to see it was not so bad to camp. I don't think i could have chosen a better site for this. The staff were ultra friendly and helpful (they make this site what it is) , the site was immaculate, and  the food in the bar was very tasty and REAL home cooking. even my fusspot daughter cleared her plate. The showers were my wifes real concern with camping. They were spotlessly clean, with endless hot water and she admitted they were a lot better than she expected......... so much so she is considering returning in a caravan!!
Perfect!
Stayed one weekend and everything was just perfect! Nice friendly staff, great facilities and a lovely view. We will definitely go back soon!
Gordon the warden
They glistened in the afternoon swelter. They stood together like the twin towers - proud and defined for the world to see. Powerful yet elegant, like the gallop of a stag.The gods had blessed this Cumbrian colossus with the most spectacular calves, that pounded the ground that he patrolled like almighty tanned wrecking balls.The warden. The omnipotent keeper of the campsite. 

Introduced to us by his she-wench as a man who we would "be seeing later!" Gordon the warden. He malevolently prowled the campsite, the hunters instincts of a hungry lioness.Hunting for trouble.

We erected our tent upon a hilltop stronghold, the bulging calves of the warden flexing in the distance, like two beacons of beef.As the night drew closer, and the swelter of the afternoon faded, we retired to our parlour for cocktail hour.We sank in to a pleasant humour, which I daresay descended in to raucousness. 

The dull, boneshaking thud. It registered as 6.8 on the richter scale. Echoes of the booming footsteps were heard on the international space station."KEEP IT DOWN NOW BOYS!"
This simple instruction, intricately laced with menacing subtext. It has been said that those who disobey Gordon the warden are found in the morning, covered in calf shaped welts.

We escaped with our lives, but others may not be so lucky. 
Camp here at your peril; the wrath of the warden is limitless.

(The campsite is great, the warden has big calves)

Fab
Stayed on this site last week, site directions are good. The site itself is gorgeous, lovely hanging baskets, staff very welcoming and friendly. Its incredibly well looked after site, its very neat and tidy, birds had nested along some of the buildings and every time you went to shower or to wash up dishes it was like being in an episode of spring watch! We have a large tent and needed electric hook up, we had a great pitch. The weather was very hot and so a nice cold drink sitting outside the bar under the trees was a lovely end to the day. There's a lovely stream alongside the bar that kids were enjoying splashing about in during the hot weather. The toilets and showers were spotless and it seemed every time you popped to the toilet a staff member was around cleaning and making sure all was well. Staff members were really helpful when we asked for directions to the waterfalls. The location is great, not too far away from some fab day trip locations. This was the first time we had taken my parents along camping with us and so a fab site for a first time camper.....although I think if they go again....they'll be disappointed if we go to another site. I like to cook when we camp, so we didn't try the food from the restaurant, although I saw lots of campers carrying pizza boxes back to their tents. We took our dogs along and there were some lovely places to walk around the site. I'd definitely recommend this site for a bit of luxury camping....

Lovely site!
We stayed on this site for the first time last year and loved it! The site has everything you need including a really nice restaurant which serves great food.
We camped in Fell Side and got a lovely spot with great views. It was nice and quiet during the night and a beautiful view to wake up to! It's perfectly situated for walks and we took a nice stroll up to the top of a nearby small mountain. We only stayed for one night but would DEFINITELY go back! 
Book campsites near Park Cliffe