A family-friendly Lake District campsite, nestled between the quiet shores of Bassenthwaite Lake and the beautiful Cumbrian fells
Louise Smith and Andrea Bramhall seem to have found a winning formula – find an old farm in the most enviable location you can think of, give it a good make-over with a lawn-mower, a few sign posts and a spanking new block of modern showers, then open up the gates and let the campers roll in! Their first campsite in North Norfolk – that they took over almost 10 years ago – received a solid two thumbs up from all the
Cool Camping
clan – and we very much expect it to be exactly the same at Kestrel Lodge. After all, if they were on to a winner the first time, we think they may just have topped it here!
Set in the shadow of mighty Skiddaw, climbing away to the south east, and a stone's throw from sparkling Bassenthwaite Lake to the south west, Kestrel Lodge Camping is a traditional Lakeland campsite on an 18th-century farm. Grassy pitches enjoy stonking great vistas across the adjacent fields to where the hills rise and fall, speckled with woodland like barnacles on a whale's back.
There's nothing formulaic about the welcome you receive though. Louise, Andrea and the three generations of family brought together to share the dream, are personable and friendly and just as in awe of the surroundings as most visitors. They can point you in the direction of each of the nine Wainwrights walkable from the campsite, as well as the nearest pub – a cosy little spot in Bassenthwaite with real ales on tap. It's with fond memories that they too remember their younger days camping here and it's clear they want to explore the surroundings of their new home as much as every guest. You almost feel guilty trekking off into the hills without them.
The ethos, they tell us, is "small, quiet, friendly, traditional, but with nice hot showers, and somewhere to clean your boots and dogs." And the result is the very antithesis of a holiday park. For proper camping with proper views, Kestrel Lodge should be top of the list.
Best Price Guarantee
Easy and Secure, with instant booking confirmation
Trusted for over 10 years
A chance to win a brand new Coleman tent!
Gallery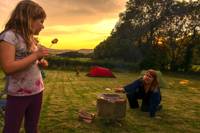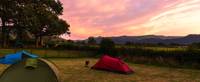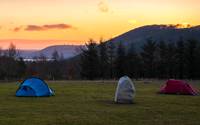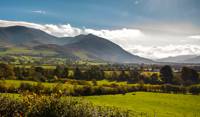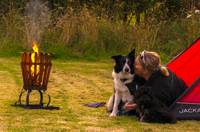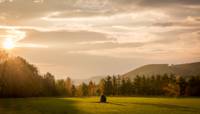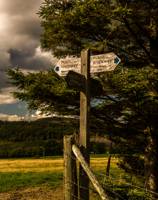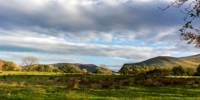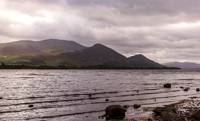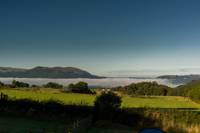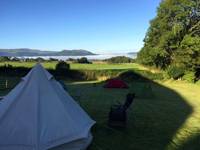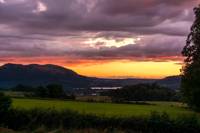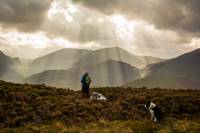 Video Tour
The Owner Says
A traditional camping ground with a modern shower block, situated in a quiet corner of the Lake District National Park. Sitting in an enviable position, below Skiddaw with views across the valley to Bassenthwaite Lake, Kestrel Lodge Campsite is surrounded by some of the best fell walking routes in the country. It's a perfect base for exploring the Lake District and Northern Fells. Keswick and Cockermouth are within a 15 minute drive, where you will find a large number of shops, cafes, restaurants, and other attractions. Within short stroll away from the campsite is the village of Bassenthwaite, which has a great local pub, serving comforting hot food and traditional ale. Located off the beaten track yet within easy access of everything, you will feel like you are in the middle of the countryside, without being too far away amenities.
Reader Reviews
Add Your Review
Fantastic site for families with great facilities
We stayed for 4 nights in May with our two boys (10 & 8). Definitely off the beaten track, but when the clouds cleared, with great views towards Skiddaw, Great Cockup and Bassenthwaite Lake. There are modern showers and toilets which are kept sparking clean, and a washing up area. Fire pits for each pitch are provided, with wood available from the on-site shop, along with other necessities such as marshmallows! Having a freezer on site was also incredibly useful, along with leaflets and maps of the area to peruse. Best of all was the laid-back atmosphere, with free range chickens, ducks and cats. My boys loved making friends with the cats, and sadly we only found the kids play area and the den-making/ woodland area on the last day, so of course we'll have to come back! Other nice touches were the labelled bins making rubbish disposal easy, and the herbs in planters with 'Help Yourself' signs. Faye and Dave (I think!?) were warm, welcoming and helpful, and we loved everything about this site. Will def be back on our next visit to the Lakes.
Ticks all the boxes
My girlfriend and I recently stayed with our dog for three nights. Upon arrival Dave gave us a warm welcome and then showed us to our pitch. The actual site is in a good, quiet location and had all the facilities we could ask for. The toilet / shower blocks were clean, well kept and the under cover washing up area was really handy! There was also a freezer available so we could keep our cool box cold. The sites small reception shed also sells a few handy bits and bobs (tent pegs, gas etc..) I would definitely recommend this campsite to anyone looking for a nice scenic place to relax.
The views and fire pits are great!
We had a wonderful time at the Kestrel Lodge Camping site, even though it was raining for most of the bank holiday weekend. The staff was very welcoming and we enjoyed our stay overall! The toilet/shower facilities were okay and there is a local pub with delicious food just down the road (15 minute walk or so).
Very basic.
We liked the fire pits and the spectacular views. The freezer wasn't working and there was only one washing machine for the whole site, but the toilets and showers were ok. We would have liked a bit more of a play area for the kids instead of just an old rope swing. Loved the area but would find another campsite next time.
I love this place!
This was our second visit this year to kestrel lodge. I'm already seeing if we can get a 3rd in before camping season ends! I could not praise them enough, they are helpful, friendly and all in all just wonderful!
Fantastic family -friendly site for exploring the Lakes
We have just had 3 nights at Kestrel Lodge and loved it. The owners are incredibly friendly and welcoming (to the point of helping you enjoy a birthday treat!) and the site is within easy reach of everything you need to enjoy a positive camping experience. The showers really are good and hot and well-maintained, and there are some lovely walks from your tent. Would definitely recommend- all our children loved it- the cats and the tyre swing were the best for them!
Awesome campsite highly recommend!
Absolutely loved this place, wonderful location, friendly helpful staff and owners. Great for family's there's pony's and chickens amongst others for kids to see or stroke. A great area at the end of the campsite so you can let your dog off the lead and children can runaround away from the tents. The undercover little area with benches was a god send as we had a bit of rain and even though we didn't get to use one the fire pits were a brilliant idea. We walked to the local pub in th village which had lovely food and again child and dog friendly. Highly recommend this place and we will definitely be visiting again!
Friendly and furry
We really enjoyed our stay here. The site is lovely, and the communal covered area very useful in the rain! The showers were hot and clean. The best bit for me was the onsite wildlife - ponies, gorgeous cats, and Fudge the guinea pig. The owners were so friendly and helpful, I would definitely recommend this site any happy camper.
Fabulous Stay
Wonderful to be back. Owners are very friendly, kitchen and bathroom facilities are very good and kept clean. Beautiful views and very useful field shelter with picnic tables, which we used one rainy morning. Village pub (1 mile) does very nice food. Also a good 3.5 mile circular walk which my little campers managed.
Our new favourite campsite
I loved my stay so much that I almost don't want to review it - want to keep this place a secret! This site is clean, safe and friendly it has everything that you need; perfect for families. I felt so relaxed here; we had an amazing time and our two boys (10 and 8) loved the freedom to roam around the site playing tag and hide and seek for hours in the fairy wood. It's great that every pitch is designated by its fire pit - makes it easy to know where to camp and keeps the site open and accessible to cars/vehicles. The 10pm quiet curfew is great! This way all children (and adults) know that its time to take the volume down, my boys were happy to go to bed knowing everyone else was also going to bed. The local Sun Inn pub does decent food and is worth a visit, we also loved visiting Keswick for the Derwentwater boat trip, the Apple Pie cafe in Ambleside is amazing! On rainy days we enjoyed going to Keswick Leisure Pool - slide and wave machine, and the cute cinema in Ambleside. We will definitely return!
Can't fault this site!
This was by far one of our very best ever family get always! We only stayed for two nights and have just booked to go back for longer in a few weeks. Really clean facilities, the owners are always visibly cleaning the toilets/showers. We also really loved the fact they allow/provide campfires, for me it makes our evenings just perfect! Owners are always on hand if needed and are more than happy to help! Beautiful setting, walking distance to a pub - which we ate in and it was very nice. Can't wait to go back!
Great spot!
Took the boys camping by myself for the first time! Site was great. Easy to find and lovely welcome. Pitched up next to a fire pit and enjoyed the lovely views! We visited Keswick for a boat ride and a visit to the Pencil Museum when the weather turned! Had a lovely walk from the campsite down to Bassenthwaite Lake for a spot of wild swimming. Great ammenities and the wet room was great for getting us all clean! Looking forward to visiting again.
Beautiful Location
Great location with pleasant views over bassenthwaite, well signed on the approach. Walking distance to pub, quiet over the evening, fire pit provided. Short drive to Keswick, all in all a lovely site.
Lovely quiet site
Useful picnic bench area with rain cover Fire pits with wood and firelighters provided by campsite at a good price Very helpful owners with good local knowledge Quiet location with good atmosphere
As nature intended
Great campsite, great owners and a great location. What more is there to say?
Location
This is a lovely campsite with super clean facility's . Location is great for exploring and the pub down the road serves lovely food . The Owners at kestrel lodge are really friendly and helpful , nothing is too much bother for them . The freezer was an added bonus with the temperatures we had last week . My two girls loved the ponies and fudge !! Will defo return again .
Perfect
Owners have thought of everything to make this a memorable campsite. The site feels wild and remote but has five star facilities i.e washrooms and plenty of hot water to wash dishes.Great touches including a sheltered picnic table area and a small group fire pit.
Great walking
This is a great place, a real little gem. Super friendly owners, with a well stocked little shop on site, with all essentials. It has a beautiful natural playing field for children, 3 beautiful pony's and guniea pig. The showers / toilets / washing up areas are spotless and kept that way. Bbq's and camp fires are allowed with fire pits provided on each pitch at no extra charge, dogs are also allowed at no extra charge. There is also a nice pub that does food and is dog friendly just a 20 min stroll away. The walking and exploring from the site id excellent. We will definitely be returning in the future.
Wonderful little campsite
This is a fantastic place for families, a real little hidden gem. Super friendly owners, with a well stocked little shop on site, with all essentials that are easily forgotten until you arrive and realise you haven't packed them. It has a beautiful natural playing field for the children, as well as the 3 beautiful pony's and guniea pig to fuss. The showers / toilets / washing up areas are spotless and kept that way consistently. Bbq's and camp fires are allowed with fire pits provided on each pitch at no extra charge, dogs are also allowed at no extra charge. There is also a nice pub that does food and is dog friendly just a 20 min stroll away. To sum up it's just a real treat of a site. We will definitely be returning in the future
Kestrel Lodge had everything I was looking for.
Having driven over 350 miles from the South of England the friendly, helpful welcome was lovely. The site was full but didn't feel cramped with good space between pitches. Being able to park my car next to the tent was great as that's where my dog slept. The toilets and showers are modern and were kept very clean throughout my stay. I very much hope to return!
Fantastic set up in great location
The site was fully booked, but there was plenty of space for everyone, with a designated, fenced play area for kids and dogs, and a separate, forest play area as well. There was even a covered cooking area with tables in case of rain. The site is well thought out and generous, with fire pits and flat pitches; we had lovely walks straight from the site. Our dog especially enjoyed the river nearby. The owners are very friendly and clearly care very much about the experience of their guests. Excellent organisation; clean showers; just brilliant. Fantastic star gazing on a clear night; owls in the trees above the tent; Shetland ponies and guinea pigs to boot...
Brilliant - Will definitely return
Unbelievably helpful and friendly owners (I arrived very late and they had erected industrial lighting to help me pitch), great facilities (really hot, powerful, clean showers), individual fire pits, a group fire pit area, covered gathering area if the weather is bad. Brilliant. Will definitely return.
Peaceful getaway from it all
We stayed here in the first weekend of August. Weather was kind to us although it had rained most of the week before meaning that the field was a little muddy, despite this, the facilities were extremely clean. Never had to queue for toilet or showers. Owners/staff onsite extremely helpful and friendly with lots of ideas for walking etc. We took our dog - no extra charge. Local pub serves great food and is dog friendly. Our stay was all too short but I'm sure we will return!
Outstanding!
A massive thank you to everyone at Kestrel Lodge campsite in the Lake District. We'd thoroughly recommend the site to anyone and everyone (although I'd hate for it to get too busy as Id be cross if we couldn't get in!) The site itself is beautiful and the facilities are spotless. The family who own it are really friendly and helpful and nothing is too much trouble. And its in a beautiful area - near to lots of places but miles from anywhere - just my kind of place! We'll be back !!
A hidden gem
We found this site via cool camping in Spring last year after searching for what seemed weeks to find a place we wanted to spend our holiday. It came out of no where and I booked within hours of coming across them. From the first message I sent to the phone call to confirm booking I knew that I'd found a great site and we'd have a fab holiday, and I wasn't wrong. We stayed at Kestrel Lodge for 8 nights over Whitsun in 2016 and had what has now to be known a best camping holiday, ever. The owners can not be beaten, they are extremely friendly and go out of there way to accommodate their guests. We were joined on our holiday by relatives who had a 6 month old baby, we wanted to store breast milk in the freezer (supplied just for ice blocks) and the owners were extremely supportive and even offered to store it themselves if we weren't comfortable using the outside freezer. We arrived extraordinary early as we had wanted to beat the traffic, which we did, and although we took them by surprise they allowed us on to pitch our tent (as our pitch was free, obviously if the pitch is in use you wouldn't get away with this!). The owners ensured we had what we needed, ran through the basic site rules (nothing out of the ordinary, where fire pits were allowed, not to break trees for wood, balls in the football pitch and no noise after a certain time). We had reccomdations off the owners for walks and outings in the area, they even allowed one of our party to have a parcel delivered to site. When they found out it was my birthday during our stay, they even brought me a bottle of bubbly! The facilities are the best kept I have ever been too. They were frequently cleaned day and night and the owners worked hard to unsure their high standard were kept. The facilities were new and in good condition, although at the busiest time on the site they could have done with a slightly more toilets and showers available, however time it right and avoid the rush and it wasn't a problem. This and a lack of charging facilities for devices were the only this we could comment on this site in a bad way (but saying this they did allow us to occasionally charge phones and batteries as long as the shop was open, which again shows how much these owners wold go out of their way for their guests). One thing to be aware of is how 'of the beaten track' this site is...make sure you read the directions before just sticking in a postcode on the satnav. This however means the site is so peaceful that it is truly a hidden gem. We have just booked to return to Kestrel Lodge, and we can't wait!!!
Heather
We recently stayed at Kestrel Lodge with friends in 2 VW campers,  wow what a fantastic setting! The site only has 30 pitches which were all full when we arrived and there was a lovely atmosphere , children playing on the central grass area while parents sat chatting. There was even a marshmallow party organised by the children, which we were invited to (even though we had no children) The owners were so friendly and helpful and told us about a lovely walk into Keswick from the site over Skiddaw which was great, ( 10 miles but we got the bus back and called into the local pub). The facilities are very clean and they were still cleaning the toilets at 11.30pm , they are quite compact but don't let that put you off!   The fire pits on the pitches are a great idea and everyone was making use of them.  This is a gem of a site in a stunning location and we will definitely be returning
Best Price Guarantee
Easy and Secure, with instant booking confirmation
Trusted for over 10 years
A chance to win a brand new Coleman tent!
Book campsites near Kestrel Lodge Camping