Cosy woodland yurt glamping right next to Lake Windermere
Banking's loss is definitely camping's gain. When Alex was made redundant from his IT job in the finance sector, he moved his family to the north west to set up a luxury yurt holiday site, Wild in Style, at Low Wray. Four rather luxurious, cosy yurts, two of which have an extra sleeping area attached, come complete with comfy bed/settees, wood-burning stove and even a dining table and chairs. Bedding, cooking facilities, crockery and cutlery are all provided and there is a firepit or barbecue area with seating outside each yurt too. So, all you need to bring is 'a sense of adventure and a pocket full of fun' – and perhaps some waterproofs, walking boots and a kit bag for kayaking, canoeing and fishing. Scattered among the woods at Low Wray – along with two gypsy caravans if Mum and Dad fancy a stay here someday without the kids in tow – the yurts are a short walk up the hill from the lake's shore and make for a wonderfully hassle-free, back-to-nature family holiday. Although the main campsite is large, with some 120 pitches, it manages to retain a wonderful air of tranquillity. Adults will appreciate the opportunity to watch the sun rise over the lake, gaze at the stars through the yurt's central crown, and wander through the site to marvel at the views over the fells. For the kids, waking up in the yurt surrounded by woodland and having acres of lake, forest and fields to explore on this lovely Lake District campsite spells 'joy' with a capital 'J'.
Best Price Guarantee
Easy and Secure, with instant booking confirmation
Trusted for over 10 years
A chance to win a brand new Coleman tent!
Gallery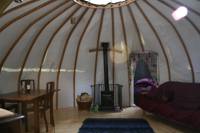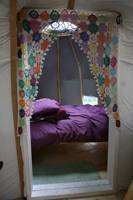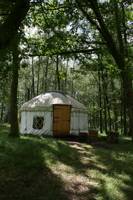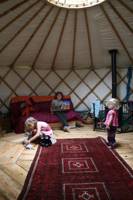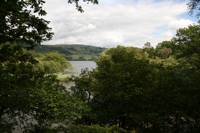 The Owner Says
Well very excited about the Berber Tent and Geodome we now have for 2013.. they are both very interesting structures that offer a unique twist on space. They offer an experience that is really quite different - from the ancient Berber Tent, with its Moroccan roots to the modern design of the Geodome with its iconic styling..
Reader Reviews
Add Your Review
Luxury, luxury, luxury, wild ;)
By far the best yurt holiday I have every stayed at, and I've done a few. Luxury, but close to nature. I honestly cannot think of a single thing I would change - which given my wife tells my often how critical I am, that is saying something ;) All I can say is: just do it. A hidden gem, although I've noticed that popularity has increased from last year when trying to book - but that just goes to show the power of "word of mouth". Really good value for what you get. I honestly cannot see who this would not suit given the careful mix of luxury and outdoor proximity. Over the past 5 years we have been to California (RV holiday), Cruise, Club Med and others and this by far the most enjoyable and relaxing, and none of the hasstle of travel. Kids refuse to go anywhere else now, so have booked in for next year... which is absolutely fine by us!
Wild in Style
We have just returned from a fabulous 4 nights at Wild in Style yurts. We stayed in an 18ft yurt that was absolutely beautiful. Situated in a a stunning ancient oak woodland, surrounded by bluebells. What more could you ask for? Outside seating area and bbq was lovely. Although we had mixed weather this week so we opted for warmth by the log burning stove inside! There are 2 sofa beds, a table and chairs, double stove and stocked with all the pots and pans you need to rustle up some lovely meals. The washing facilities are very good, in fact probably new. A few minutes walk from the yurt is a tiolet block with 2 showers in each mens and ladies. washing up facilities behind there too..but we opted for doing this in the yurt with the dish tub provided. In fat our 1 year old had a little bath in it too by the stove... We took our children Harry (3) and Alex (1) and they both loved there adventure. Harry couldnt wait to get back to the yurt after long walks in the lakes and hills with mum and dad. Low Wray is easily situated from Hawkshead and Ambleside for supplies, pubs and lovely deli's. The kings Arms in Hawkshead seemed to be our favorite haunt, we even had take out beer in a flagoon to take back to the yurt. Brilliant! Food is pretty good there too..I recommend the fish and chips...gorgeous! Loads of things to do nearby, boats from Ambleside pier and windermere. Hilltop house isnt far away if your a B Potter fan like me. Tarn howes is a lovely family walk, Coniston Old man....and many many more....walkers paradise! The yurt is set next to lake Windermere, so plenty of oppertunity for stone skimming, swimming and sailing I guess..if you've a boat. We stuck to the skimming and duck feeding. Ah the ducks...they wander freely around the campsite and quite often come into the yurt to say hello! Our boys loved that. What more can I say...we are now chilled to the enth degree as lack of tv, electric appliances...domesticity enabled us to reconnect as a family and really relax. We'll definately be going back. There is also a national trust campsite there too, so most likely be back for some real camping by the lake very soon. A must if you love realxing...chilled enviroment, lakeside life...plus some pretty good mountains nearby to walk up and down. Ignore the weather as it makes not a jot of difference when your staying in the yurt. Bring your waterproofs and wellies..this is the lake district. There wouldnt be lakes without a bit of rain now and then. Alex and Don are very helpful and always to hand if you every need anything whilst your there. We didnt...we thought the yurt had everything it needed..Try it..you'll not regret it...
Book campsites near Wild in Style Glamping