Canal-side camping with campfires, set in 30 acres of countryside and with an on-site tea rooms
Running from the edge of Derby to the River Mersey, the 93-mile Trent & Mersey Canal takes in the best of what the North Midlands has to offer, with stunning views over the Cheshire Plains. And though it's those with narrow boaters that are best known for reaping the benefits, enjoying the tranquil waterway and wildlife, it's a great place for cycling the towpath as well. Fortunately for landlubbers, the best-loved marina along the route has now set aside a space for camping too. And what a campsite it is.
Oakwood Marina boasts nearly a mile of canal frontage and space for up to 90 narrow boats, while the campsite, a vast green space with views of the marina, occupies nearly 30 acres of imperceptibly sloping land along the water's edge. The Wilder family, who own the place, have an attitude to the campsite that befits their surname. Grazed by cows in some parts and cut just once or twice a year for hay, the meadows are otherwise left long and wild in summer. A few footpaths have been conscientiously mown in between pitches to help guide you around the fields and over to another lake attached to the canal that's a wildlife hotspot and a good place to watch for herons.
Toilet and shower facilities are available in the main marina building, where there's also a small shop and a tearooms with picnic tables outside. But there are also additional toilets directly beside the camping area, along with washing up stations and additional drinking water taps. There are pre-pitched bell tents for glampers and campfires are very much allowed, with Dutch ovens available for hire and barbecue hampers you can purchase if you want to test your campfire cooking skills.
Walkers, cyclists and birders are perhaps most at home here. There are a couple of fantastic circular walks directly from the marina and a bike-friendly B road leads into Davenham and Northwich. It's a 15-minute drive to the most famous landmark along the canal, an enormous boat lift known as 'the Cathedral of the Canals' that lifts narrow boats some 50-feet into the air. It's 15 minutes, too, to the beautiful picnic spot at Pickmere, the woods of Delamere Forest and the stately grounds of Tatton Park.
Details
Facilities
Three toilets, two showers and coin-operated laundry facilities in the main Marina building, plus additional toilets adjacent to the camping area and a washing-up station with hot water. One of the toilets in the marina is suitable for disabled access and includes a baby-changing station and shower. Elson and rubbish disposal are provided, along with plenty of water taps, which are clearly marked around the site. There is no electricity in bell tents but there is a compostable toilet, hot water and washing up facilities in close proximity to the tents. The marina tearoom serves light meals, a selection of hot and cold and alcoholic drinks and has a small shop for basic supplies. Campfires are permitted in firepits only, raised well off the grass (bring your own or there are some available to rent on site, along with items like Dutch ovens you can use for campfire cooking).
Suitable For
Camping, glamping, tents, caravans, campervans, dogs – yes. Large groups – no.
Nearby
A great way to see the local scenery is by foot – try the popular three-mile loop along the towpath towards Middlewich, bringing you out past the local Farm shop, then back to the marina. In the other direction you can head towards the village of Rudheath and part way to Northwich. If you're planning on bringing your bikes, the road adjacent to the side of the site is a national cycle route and becomes very popular amongst cycle clubs in the summer months. Anderton Boat lift is an interesting piece of engineering that can be accessed via a long walk down the tow path but it's probably better to take a short journey across town in the car (around 15 minutes or so). The Lion Salt Works Museum (01606 275066) is also just around the corner, less than 10 minutes' drive away, and is a great option for learning more about the history of the area. A number of country parks are in close proximity, Marbury Park (01606 77741) being the largest and around 15 minutes away. There are other National Trust spots nearby, including Tatton Park (01625 374400) in Knutsford or Dunham Massey near Altrincham, both around 15 minutes away by car. For bustle, shops and city life, Liverpool, Manchester and more diminutive but attractive and historic Chester are all around 45 minutes from the campsite.
Food & Drink
Campsite owner Michael recommends the local Italian in Davenham, five minutes by the car. Between their cocktail menu and fresh traditional dishes, it's obvious why Turturici (01606 331155) often pops up at the Restaurant of The Year awards. Cheshire Bar & Grill (01606 41100) is a good bet for meat eaters (a 25-minute drive), while the closest option is The Broken Cross pub (01606 333111) in Rudheath. To build up an appetite you can access the pub along the canal tow path (a 20-minute walk). There's a handful of takeaways in Davenham, while Northwich is the nearest spot for larger supermarkets.
Open
May–October.
Why book with Cool Camping?
Best Price Guarantee, with no fees
Instant booking confirmation
Trusted for over 10 years
A chance to win prizes in our regular competitions
The Owner Says
Oakwood Marina is a family run business in the heart of Cheshire,  The home of Oakwood Glamping & Camping. Our site, set in 30 acres of undulating open countryside, has a private 1km canal frontage & a host to a whole array of wildlife, our favourite being the resident Barn Owls. The 5 Luxury Bell tents are situated overlooking the tranquil marina, spaciously set out and furnished to create a homely feel. Site facilities include hot showers, toilet (incl disabled), Elson, coin operated laundry & a tearoom which is open 5 days a week.
Located right on the water's edge the tearoom offers a perfect spot to enjoy one of our finest coffees while watching the boats go by!  Dog's are welcome but must be kept on a lead, wildlife has priority particularly when nesting and the owls are low flying for food.
Accommodation
20 pitches, five of them suitable for campervans, and a five glamping bell tents.
Check Availability
Location
Contact Oakwood Marina, Davenham Road, Davenham, Northwich, Cheshire CW9 7RY
Getting There
From the south, leave at junction 18 of the M6. Head towards Middlewich and then Northwich along the A530 until the crossroads after Stornengy (turning left there towards Davenham). The site is on the left, just before the canal.
From the north, leave the M6 at junction 19. Head towards Chester / Northwich, along the A556 until the large roundabout (adjacent to Morrison's Warehouse). Turn left towards Middlewich, over the small roundabout to Morrison's Warehouse and then turn right at the cross roads towards Davenham. The site is on the left, just before the canal.
From the West, head through/around Northwich getting onto the A556. At Morrison's roundabout take the A530 towards Middlewich. Go over the small roundabout to Morrison's Warehouse and then turn right at the cross roads towards Davenham. The site is on the left, just before the canal.
The nearest station is in Northwich on the Manchester/Chester line and at Hartford on the West Coast Main Line. The nearest bus stop is in nearby Rudheath (over a mile away).
Reviews
Add Your Review
Rated ★★★★★ over 18 reviews
Brilliant experience
We were group of 8 people including kiddos. We loved every minute since we arrived and definitely will be returning. Staff is very friendly and helpful. Thank you
Excellent
Just had 4 nights at this site. Lovely place and we will definitely be returning. Owners could not be more friendly and helpful. Facilities are wonderfully clean. Absolutely fell in love with the quirky wash up area. Loved the trailer bar, pizza trailer and the tea rooms. We had a great breakfast after packing up. Even though the weather was awful we had a superb time there. Oakwood Marina 10/10
Can't fault
Well ran site. Greeting on arrival. Quad bike carried our gear to the pitch! Good clean facilities. Quiet and safe location. Cafe and easy parking. Can't fault
Fantastic Weekend! Highly Recommended!
Our 1st time camping at Oakwood Marina and we will certainly be returning! The service from the moment we arrived was exceptional, very friendly staff and lovely onsite cafe with great service too! toilets and showers were extremely clean and the campsite was not too busy. Highlights for me was there were no cars allowed at the pitches so very safe for children to play without worrying about cars, also upon arrival the really friendly staff came over with a trailer to take all our belongings to the pitch to make life easy! highly recommended!
Amazing!
I'd like to start by thanking all the staff, what a special place you have. We had a camper van pitch, perfect. Tap near, pitch clean and lots of room for the camper van with awning up, a car and still room for the kids to play ball. Toilets clean, dogs welcome and made a fuss of, excellent dog walks, even in a power wheelchair. I loved the little bar, pizza place and cafe. All SO CLEAN. We had a fire pit, toasted marshmallows, it was fab. With 2 children, 2 dogs, 2 adults (one paraplegic in a wheelchair), it is hard to find a campsite that suits our needs, Oakwood marina has IT ALL. It rained really heavily but we still had fun and amazingly the staff kept all the mud out of the showers and toilets. Beautiful walks and everyone very friendly. I will definitely be visiting again. I did find the cool camping booking page difficult but that is absolutely no reflection on Oakwood marina, they couldn't have been more helpful. See you again soon!
Lovely getaway, very friendly and chilled out staff
We had a tent pitch and we arrived much later than we had hoped but the staff were really helpful and friendly still, even in the dark and the pouring rain!! The pitch was clean and secluded. We had ordered what we thought was a firepit, but as soon as we asked the staff gave us a firepit without hesitation. The pizza was amazing!!! And the facilities on the main reception were great. We'd definitely come again. Thank you!
Well organised great site
Lovely site, very welcoming. We were taking our recently converted campervan on its first trip so we stayed local. The marina, tea room and canal are great! The only suggestion I would make is to grow some taller plants to screen off the car parking from the van pitches. Sparklingly clean facilities, great to also offer a food stall & a pop up bar after the tea room closes. Nice to see a family run business too. We would go again.
Great place for camping and food
Had a lovely time at this new site with our friends! We had a campervan pitch with electric and our friends had tent pitches a couple of hundred metres away. Everyone was friendly and helpful when we arrived, luggage and tents were transported to the camping field by trailer and quad bike for us. And the camping is really, really spacious, wild, quiet and beautiful. There's so much room for everyone. There's a cafe onsite right next to the canal basin where all the barges are moored so theres a bit going on. The food at the cafe was great, we had a well cooked, tasty breakfast on Sunday morning after packing away. It gets busy tho so go early or be prepared to wait! Unfortunately our friends left after an hour without breakfast, they couldn't wait for it any longer. We ate from the pizza van on Saturday evening, we had seafood pizza, delicious! And bbq pork flatbread also delicious! Our friends had different pizzas and flat breads and they also said they were good! There's a bar trailer too so we were well made up sitting in the evening sun overlooking the canal and countryside. There's a well chilled vibe here, lots of boaters hanging out along side us campers, eating,drinking, chatting and laughing . It makes for happy friendly place. The main facilities by the cafe block are lovely and new and clean. Plus the gorgeous planted pots and tubs everywhere looked amazing. We had a really lovely time here and highly recommend Oakwood Marina. Thanks massively to everyone who looked after us xxx
A close to perfect campsite for nature lovers!
Never have I happened across such an idyll of a campsite. Nature lovers who enjoy camping for peace and quiet will adore this well-organised and very spacious campsite. Each wild camping pitch is tucked away in its own area. The bell tents are also at a comfortable distance from one another. When you arrive expect to put your things in a trailer that's then driven by quad to your (huge) pitch. It's no fuss to sort and staff are more than happy to help. The fields are still used for farming hay and it's a wonder to meander between meadow grass paths when walking around. There are very clean and quality facilities available for anyone who (like me) appreciates a few home comforts wjilst camping. Showers are free showers and there's a tearooms too. I didn't make it there whilst it was open but know it was very popular with campers and marina residents. It was a nice touch having the green sheltered outhouse near the bell tents. A little homely space with taps and apparently also a plug, although I didn't use or look for this. Wonderfully quiet campsite...already booked to return!
Perfect Site
Spent 2 nights in the bell tent. Tent was decorated very well!! The site was situated in a perfect location away from main roads with peaceful nature surroundings. Toilets and showers were extremely clean. Staff were extremely helpful and friendly. Highly recommended!!
Most beautiful and peaceful campsite ever!!
Went with my husband and our own tent. We had the spot at the back of the site in the field and there was so much space. The next nearest tent was through some trees and it was just bliss to have so much space to ourselves. The only times we were disturbed is when the birds were singing loudly at 4am!!! The staff were really helpful too. We had to park up while they brought the quad and trailer to move our gear to the site. They were so friendly and couldn't do enough to help out with things. We also had lunch in the Tea Room and the food and service was exceptional. Thank you all for a lovely stay and we can't wait to come back.
Wonderful site
Camped not glamped (though the glamping looked lovely). Really fantastic site with paths mown through long grass leading to spacious, well spaced pitches (must have been at least 30 metres from any other campers). Staff were incredibly helpful and friendly. Toilets and showers were incredibly clean. Couldn't really have asked for any more. Glad to have found.
Lovely
Spent 2 nights here in our trailer tent. First time camping with our 15 month old. Site was very quiet, toilet and shower facilities were very clean. Always toilet roll in the portaloo's. Lots of water taps around which was handy. Lovely seeing all the canal boats going past, our son loved waving to them all. Great customer service, went above and beyond to help us out. Would definitely return.
Bell tent
Absolutely amazing the bell tent was gorgeous I ordered the bbq hampers and breakfast and birthday hampers the food was lovely and had everything we needed the staff were really helpful. Tent is decorated lovely couldn't have been happier highly recommended
Gorgeous find!!
Brilliant camp site, located in a really quiet spot next to the canal. Stayed in our camper van for 2 nights, plenty of space on the pitch and close to the facilities. Toilets and showers were modern and clean, and cleaned regularly whilst we were there. Staff were really helpful and friendly Would definitely recommend - and we'll definitely be back!
Beautiful unspoilt wild camping
We had a lovely stay at Oakwood Marina with friends. Pitches are a really good size and fitted 2 large tents and a gazebo with loads of space to walk round. They are spaced out so it feels very private. Staff are very helpful and helped carry our stuff from the car to our pitch on the trailer of his quad bike. Right on the canal you couldn't ask for a better view while sipping a wine at your tent. We will defiantly be going back, the first chance we get.
Beautiful relaxed weekend
We absolutely loved our weekend at Oakwood Marina, it was quiet and peaceful and the camping area was very new. Our toddler loved the boats and a walk along the canal. We stayed in our campervan but the bell tents looked lovely and had a great view of the marina. The cafe was a great place to sit out in the sun and clearly very popular. We'll definitely come back and probably bring bikes next time.
Fantastic break!
We stayed at the weekend for two nights on a tent pitch. From the moment we arrived we were well looked after with super friendly staff throughout our whole stay! We hadn't booked a firepit (our mistake) yet the young lady who looked after us went and found us one even though all the main ones were booked out. The pitches were great,we felt private yet were in easy walking distance of the marina cafe and facilities. We had a fantastic stay at Oakwood marina and will definitely be coming back!
Why book with Cool Camping?
Best Price Guarantee, with no fees
Instant booking confirmation
Trusted for over 10 years
A chance to win prizes in our regular competitions
Book campsites near Oakwood Marina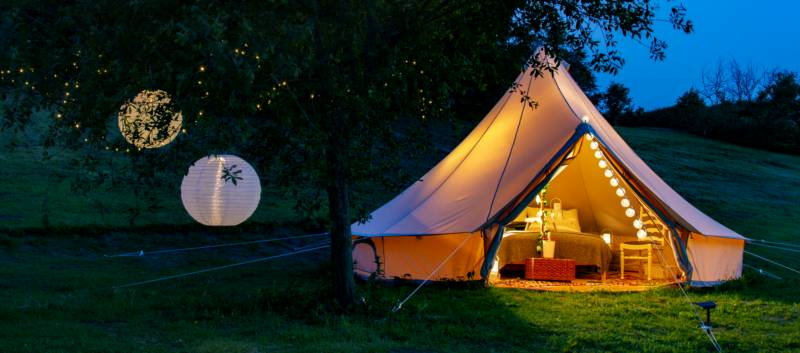 Glamping in Cheshire
Glamping in North West England
Available:
6 Bell tents
2 Quirkys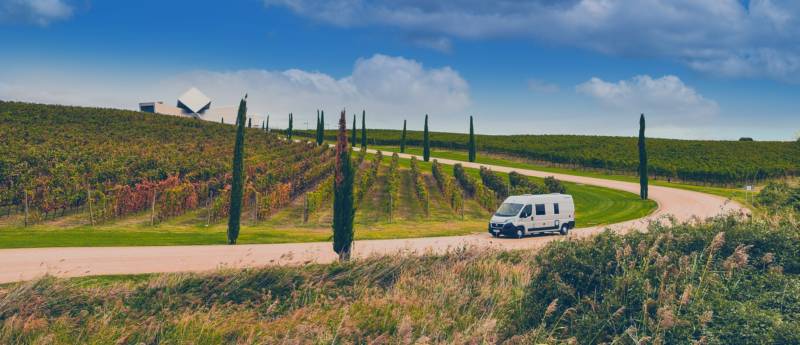 Holidays in Manchester
Holidays in Greater Manchester
Holidays in North West England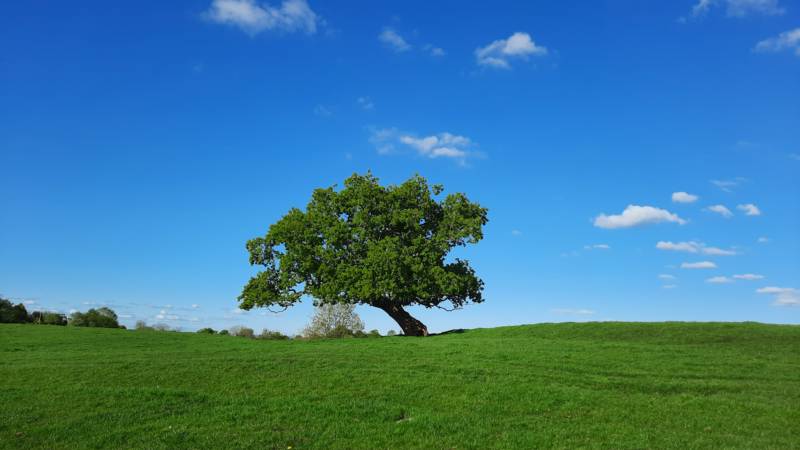 Glamping in Crewe
Glamping in Cheshire
Glamping in North West England
Available:
2 Yurt or Gers
1 Pod