Refreshingly understated private camping in the unspoiled Northumberland countryside
There's no denying Walkmill is a bit special. If ever a campsite fitted the Cool Camping criteria, then surely this hidden pocket of Northumberland is it. So how did we come to this conclusion? A good question, and it involves plenty of unquantifiable notional nonsense like 'atmosphere' and 'vibe'. Then there's the all-important location, and this is perhaps the most important box to be ticked. Thankfully Walkmill is set in 10 acres of beautiful countryside, surrounded by idyllic woodlands and the weaving River Coquet, where canvas companions fall asleep to the sound of its lazy, trickling flow. Interested? We thought so.
'We promote camping in a natural, non-commercial environment' is how owner Claire describes Walkmill; and given the site's pleasing lack of evening entertainment and plastic playgrounds, we think that's a fitting description. The riverside pitches have vast amounts of space, shared only with the lambs and sheep at selected times of the year (though, sadly, due to fishing rules, access to the water isn't permitted), giving these spots a real sense of 'wild camping'. However, if you don't fancy the midnight toilet trek, you can hire your own portable toilet! The main facilities are always clean and tidy, with many enjoying a 'proper' bathroom, located in the site's mobile home, which also doubles up as an information centre.
And when you finally tire of Walkmill (if you ever do, that is), the wild and remote Northumberland coast is right on your doorstep. Stretching 64 miles north of Newcastle up to the Scottish border, this dramatic landscape is loaded with impressive sights. Here you'll find the Elizabethan ramparts surrounding picturesque Berwick-upon-Tweed, the sturdy fortresses at Bamburgh, Warkworth and Alnwick, and delightful villages strung along miles of wide, sandy beaches that you just might have all to yourself.
A real attraction is Walkmill's abundance of wildlife, both on land and in the river. Swans, otters, herons and kingfishers lounge lazily by the riverbank; kestrels, buzzards and owls dominate the skies; while sharp-eyed campers have also spotted the odd badger. But Walkmill's greatest asset may well be the space – not just the physical kind but that all important head-space too. This is a spot for a little camping freedom and it does a world of good for anyone looking to unwind.
Best Price Guarantee
Easy and Secure, with instant booking confirmation
Trusted for over 10 years
A chance to win a brand new Coleman tent!
Gallery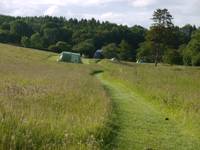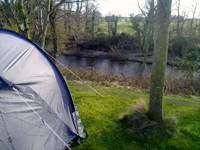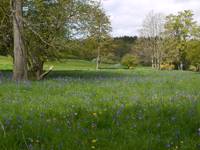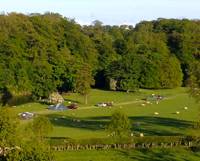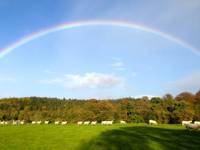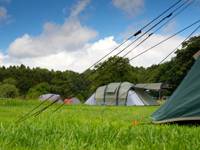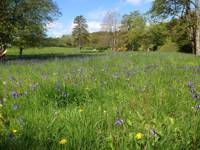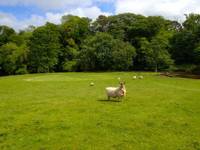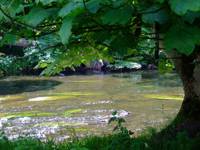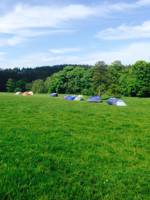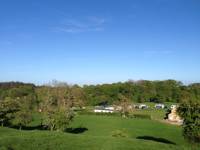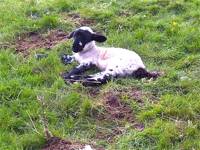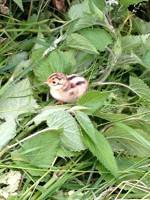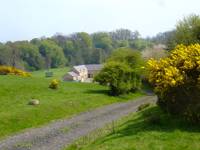 The Owner Says
A quiet, peaceful campsite surrounded by the River Couquet amongst idyllic woodland walks. Also, a 5-minute drive away is Warkworth Castle along with it's fabulous beaches and traffic-free cycle routes. Walkmill Campsite has a caravan onsite which acts as an information centre, equipped with a bathroom, hot shower, bath and toilet. Campers can also use of the kitchen's sink, microwave, fridge freezer and kettle. Walkmill promote camping in a natural non-commercial environment, with spacious 50ft tent pitches located close to the river.
Reader Reviews
Add Your Review
Beautiful meadow and birdsong
We stayed here for a week a couple of years ago. This visit was a brief one nighter, but the site - which was already lovely is maturing into a fantastic wild flower meadow. The pitches are roomy, so our children could run about without interfering with the peace of other campers. And it was lovely to be surrounded by the bird song, bats, trees and wildflowers.
Quiet and a little rustic
Peaceful and out of the way down by the River Coquet. Pitches were fine and the use of the fridge was appreciated. With four days of mixed weather a better shower facility would be helpful. Overall we enjoyed our stay.
Beautiful site
The site was beautiful. The large tent pitches are situated next to the river and, although there is no access, we were able to sit in the evening and listen to the river and the birds. The site is just a short drive to Warkworth and Amble and was easy to get to. Would definitely stay again!
Lovely site very friend owner
We stayed end of September in our eriba excellent site very quiet and spacious just the way we like it. Will definitely be going back this year, owner is very friendly and helpful.
Great, quiet site
Lovely quiet site, large pitch. Caravan and outside Loo's were fine, the kids enjoyed being able to watch a movie before bed in the caravan. Able to use the washing up facilities, microwave, kettle, shower. We would book again and recommend to others. Loved seeing the sheep in the camping field 😂
Peaceful Campsite
Spacious pitch and peaceful site. Great for spotting wildlife and using as a base for exploring the Northumberland coast and attractions. Only one shower in the useful static caravan being the only downside, especially if the site is busy. Will visit again.
Peaceful family trip
We stayed here for a weekend camping trip in July. Firstly, the site is just beautiful. The pitches are large and situated next to the river (although you can't access the river due to the fishing rights). During our stay it was very peaceful with excellent weather. In many ways my perfect site. Off the beaten track and quite small. There was no excessive noise from our fellow campers and tonnes of room for the kids to play around in. There is a static caravan which houses most of the facilities (and two outdoor shed toilets). The queue for showers in the morning was long but if you're willing just to wait a little or go at non peak times its absolutely fine. There's a bath which can be used for smaller kids. Warkworth is about a 10 minute drive and Amble (the closest supermarkets) is about 15 minutes. Lots of lovely walks in the area. I hope to return for another sunny weekend soon.
Fabulous quiet campsite.
What a lovely 2 nights stay. Claire the owner was lovely and made us feel welcome instantly on arrival. Idyllic location surrounded by farm land sheep, cows and by the river perfect setting. The facilities were great, the caravan was a lovely addition especially to get out of the hot Sun for a while. With games and lots of local info at hand. The £1 extra for a fab shower was an added bonus especially in the sticky heat. Myself husband and children all had a fab time, just a shame we didn't stay longer. Will be back soon.
Peaceful, immaculately-kept campsite with helpful owners
A lovely, relaxing stay at Walkmill, experiencing the wild outdoors with just enough comfort to make it thoroughly enjoyable. The owners are very friendly and accommodating; it's a great place for adults, kids and dogs!
Lovely, peaceful campsite near the coast
Would really recommend Walkmill, only a few miles from Warkworth and the beach, but far enough to be quiet and peaceful. Communal facilities (fridge and freezer, toilets, shower, sink and washing up facilities) were clean and great, especially enjoyed the fire pit which we hired for the night for £3 (plus a bit for wood). The owners were away, but their parents were really helpful :)
Fantastic site, cant wait to return.
This is a super relaxed site in a beautiful location just above the river Coquet. The site is very spacious, so at times we felt like we had the whole place to ourselves and the sheep. There are just the right amount of facilities, toilets, shower and kitchen. The village of Warkworth a short drive away has plenty of places to eat and shop, and there's lots to do in the surrounding area. This really is a get away from it all site and we will definitely be back.
Great friendly campsite
Just returned from a weekend at Walkmill. Great site, well looked after. Good sized pitches. Facilities in static caravan on site include use of kitchen, fridge, freezer, microwave, kettle etc. Nice seating are inside with tv, if you need it. Bathroom facilities include a bath! Very clean. Would recommend and will return. Short distance to Warkworth, plenty other scenic places to visit within reasonable travel time.
Lovely site
We stayed here on Easter weekend and despite the campsite being full and having lots of families staying you never felt like you were on a full campsite. The tent pitches are big and in one row with a hill between the caravans and tents so you feel like you have plenty of space. Nice and easy walk into Warkworth and good facilities. Will definitely stay again. So nice to go to a campsite which isn't too commercial.
Lovely Peaceful Spot
Walkmill had a lovely friendly vibe. We visited in August so it was peak time. There were 3 distinct areas - the top field by the farmhouse (caravans and campervans with hook up), a bottom field of tents and the circle field with only four tents or campervans. Although the site was busy, each area is quite distinct and there is loads of extra space in the field for running around, walking the dog, flying a kite etc. At first we felt the facilities were a bit limited (one one shower / bathroom for the whole campsite - and that room also contained one of the 4 loos and 2 basins). But everyone staying on the campsite was very considerate, nobody was in a rush and it's no problem to have a shower at quieter times. My teenage son was delighted to find a chair, table, socket and mobile phone signal in the mobile home! Warkworth and Amble are attractive little towns with lots of independent shops and good places to eat. We had a stand-up paddle boarding lesson on the River Coquet with Jon at Northside Surf School, which the whole family thoroughly enjoyed. We had our bikes and cycled in to Warkworth over the footbridge one day - it would be quite a long walk, but an easy bike ride. The beaches are all fabulous in Northumberland, so much quieter than Cornwall or Deven and a lot easier and cheaper to park. We would thoroughly recommend Northumberland as a destination and Walkmill as a really lovely place to stay.
Fantastic Settings
Where do i start? I was recommeded to this little site by a friend who previously happened upon it. I live not too far from this site and having bought a new caravan decided to try it out for a few nights. I called in when passing to have a look around and to book a pitch. I was met by the owners whom were a lovely friendly couple, I was shown around and was impressed by the tranquility and the setting. The site is surrounded by hills and trees and is accessed by a small track from a road which is easy to find.  I enjoyed the fact the site was run by a couple, family orientated and not commercially orientated. The site is well kept, with all the facilities you could need including toilets, hot shower, electric if you require it and access to fishing. We went out for a meal in the local village on our first night, when we came back it was an awesome experience to see the stars without the interruption of street lighting and light pollution. I wished we had brought a telescope. A peaceful nights sleep, a trickling river in the background, my partner a great fan of owls was entertained by a hooting owl on our second night. We would thoroughly recommend this site to anyone wanting a quiet, no nonsense, break-away whilst having access to facilities. We cannot wait to come back.
Lovely
This is a really lovely campsite. Location is superb. We pitched our tent right by the river, loads of space, so quiet. Campsite is very clean and tidy. To be able to use the static caravan for a bath or shower and a useable kitchen with microwave, fridge and freezer was brilliant. Lovely walk to Warkworth castle too. Wish we'd booked a few more nights to explore more of Northumberland. Highly recommend. 
Amazing Place
We have just returned from a four day visit to Walkmill and it's our new favourite campsite. We were lucky enough to have a non electric pitch right next to the River Coquet and were completely alone in a large field, apart from the sheep and lambs which we found to be ideal companions. The top camping area has electric hook ups aplenty but we prefer a more basic camping experience and have a gas fridge, cooker and lamp in our little 80's tourer. Also in the top field is an impeccably clean static with shower, BATH!! and toilets as well as two new flush toilets outside. You are able to charge devices, wash up, and use microwave, kettle, toaster, watch DVDs and TV (don't know why you'd want to) and sit in a comfy environment (if you're in a tent). The owners are just the right amount of friendly too, a brilliant place. 
Best Price Guarantee
Easy and Secure, with instant booking confirmation
Trusted for over 10 years
A chance to win a brand new Coleman tent!
Book campsites near Walkmill Campsite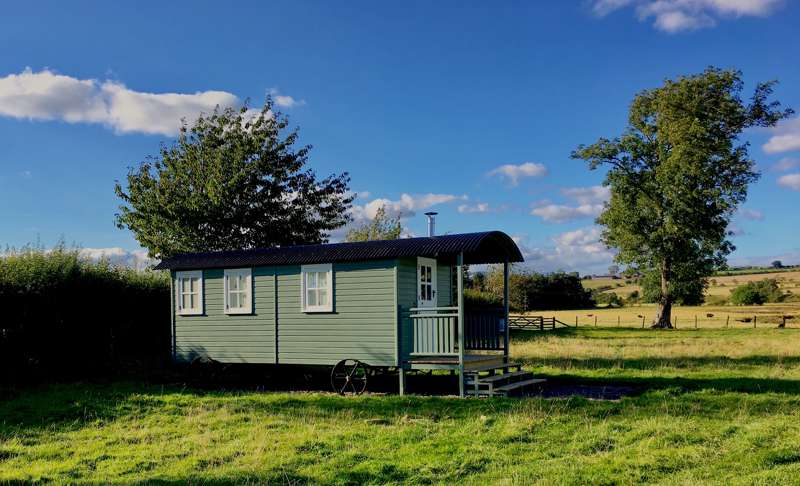 i
Glamping in Northumberland
Glamping in North East England
Glamping in England
Available:
4 Shepherd's huts