Hi-spec shepherd's huts in the grounds of an historic Northumberland manor house
The Charlton family have lived at Hesleyside since 1343 when Edward Charlton first cobbled together a rough pele tower of stone and turf. Over time it grew both in physical size and political stature. First, to a large square tower with a cluster of dwellings at its foot, then to a two storey fortified house until, by the 18th century, Hesleyside Hall was one of the grandest mansions in Northumberland with sweeping, manicured grounds, avenues of ageing trees and an elegant palladian façade. Today, in the greenery that lies beyond, the Hesleyside estate offers modern day glamping as similarly distant from the wattle and daub days of old. Though rustic and simple from the outside, inside these reclaimed oak huts are a real treat for any camper who likes their comforts; a proper luxury hideaway in the grounds of a Northumbrian manor.
Stepping through the door in one of Hesleyside Hall's oversized shepherd's huts you are greeted with a scene far beyond the reality of any humble sheepherder. Almost a cottage on wheels, these abodes are more like cosy groundsmen's lodges in the gardens of the mansion than the rickety work cabins of 19th century shepherds. All have electricity, a fully-furnished kitchen and a toasty log-burning stove, while the 'all you need' collection of matching crockery, kitchen utensils, toiletries, lanterns and logs means guests are impeccably well catered for. The layout, too, is luxurious with a plush en-suite bathroom, whopping king-sized bed and a cosy twin bunk in each. The newest (and largest) of the huts, in the style of a petite wooden chapel, even has a second storey mezzanine as its 'bedroom', giving extra space for a huge bronze bathtub downstairs.
Despite the beautiful interior, Hesleyside Huts owes much to its surroundings, which is the true winning feature of this campsite. Not only do we mean the romantic estate grounds, but also the expansive national park in which they are enclosed. Seemingly endless forest stretches west towards glistening Keilder Water where sailing, canoeing and kayaking offer a chance to explore the reservoir in good weather, while the surrounding valley is famed for its excellent mountain biking and walking trails. The famous North Tyne river slithers gradually into the lake and is renowned for its excellent fishing, something that can be enjoyed just a stone's throw from the huts.
When dusk falls into night and the campfire is dowsed, Hesleyside Huts sits beneath some of the darkest skies in the UK. Within the 'Northumberland Dark Sky Reserve' this is an excellent spot for stargazing, and beneath your bed there is a hidden stash to be found. Pull out a draw and grab the binoculars, telescope and informative books for a night enjoying the benefits of this remote part of the country. When you're done picking out constellations you can slip back into the warmth of your hut, a cocoon of comfort beneath the starry Northumberland skies.
Best Price Guarantee
Easy and Secure, with instant booking confirmation
Trusted for over 10 years
A chance to win a brand new Coleman tent!
Gallery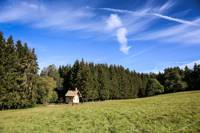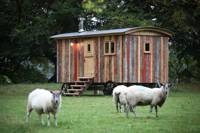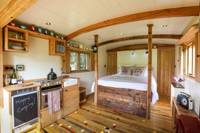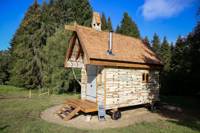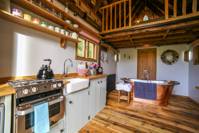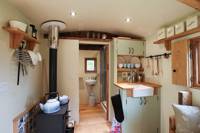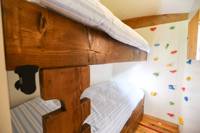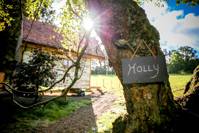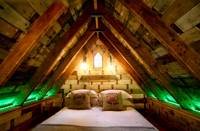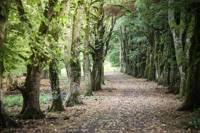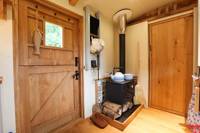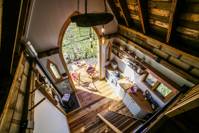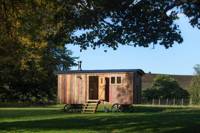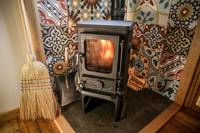 Video Tour
Book campsites near Hesleyside Huts