This tents-only cliff-top site adjacent to Crows Nest's main caravan park boasts some of North Yorkshire's most breathtaking sea views.
Crow's Nest is a tale of two campsites. The first is a large holiday park with a bar, café, fish-and-chip shop, indoor swimming pool, and row upon row of static caravans. Not exactly Cool Camping. But venture a little further, and in sharp contrast you'll find a large tents-only field with panoramic views over the sea and across the Yorkshire Wolds and Vale of Pickering. A children's playground forms a handy boundary between the two very different areas.
The tent field climbs up and then slopes gently down towards the cliff-top. There's room for around 200 tents (and the odd campervan) on a pitch-where-you-like basis. As you head up the hill, you'll spy some secluded areas surrounded by hedges for small groups of tents, and the closer you get to the sea, the quieter and more peaceful the site becomes. Large family groups head for the serviced pitches near the playground, while a mixture of couples, groups, and families are spread across the rest of the site. You can take the path down the cliffs to the shingle beach at Gristhorpe Bay and, if you're lucky, you might spot members of the local seal colony that live on and around the rocks here.
Gallery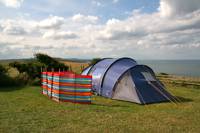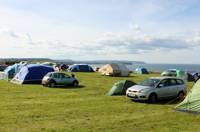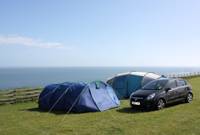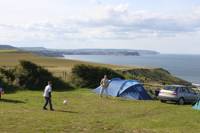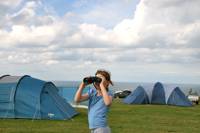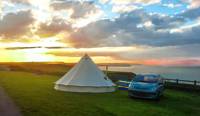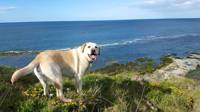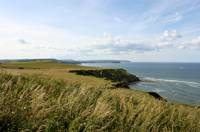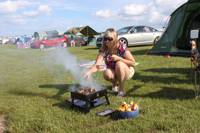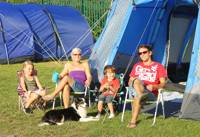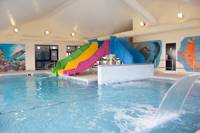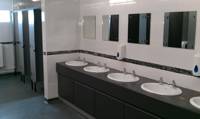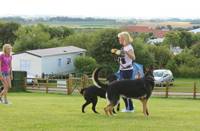 The Owner Says
This cliff-top campsite boasts some of North Yorkshire's most breathtaking sea views. Ablutions blocks are on the main site; but there is a covered washing-up station on the camping field. A well-stocked shop joins the other facilities on the main holiday-park site, where you can refreeze cold packs and stock up on the basics. Please be advised x1 tent pitch booked only includes 1 tent.
Bookings are accepted for families and couples only. Crows Nest does not accept same or majority gender parties.
Reader Reviews
Add Your Review
A mile from the beach
We stayed for a weekend as a family during August. The location is great as it is about a mile to Cayton Bay and 4 miles to Filey which was great for us to explore. We were camped in the overflow field. There were no allocated pitches which was very different from our usual campsite expectations but found a reasonable position to camp in. Not having allocated pitches did mean that tents were put up too close together and in places felt very crammed in. In the overflow field were so portable toilets (4 for about 40 tents and the field had capacity for more) and the closest set of showers/toilets and washing up area was 0.25 miles away across the site. I didn't feel that there was enough showering and toilet/facilities. There was no hair dryer to pay for, however there were some plugs. The site was generally noisy, not well maintained and we didn't stay for the full time we had booked in for as it wasn't very pleasant with two small children. We were also disappointed with the swimming pool as you have to pay to use it, which was not mentioned in any of the info we looked at for the campsite. It wasn't that warm in the swimming pool and the staff kept opening the doors creating a cold draft and making the pool temperature colder, it also was highly chlorinated and we weren't able to stay in that long because of how it stung our eyes. I would not recommend and I would not stay there again, it was not at all what we were expecting.
except the fantastic view, completely disappointed !
During our family trip in England/Scotland (3 weeks in August 2018), we spent one (bad) night on this campsite (the only place where we feel disappointed and I would say even more, disgusted !). The campsite stands in a beautiful place, but very dirty and overcrowded. It was amazing to see this beautiful view over the cliff, and then heartbreaking to see the grass of the campsite full of rubbish everywhere !!! We were also stunned to see so little respect between campers : several people were sitting in their car, just between their tent and the one of their neighbours, with the engine turned on during 15-30 minutes (for heating themselves or charging their phone?). Our own neighbours came back in the middle of the night (2am), speaking loud as if it was midday, letting their engine turning during half an hour (apparently to get light in their tent ?). Then they made a fire with all the rubbish from their bin (even with the plastic bag) except the glass bottles that they simply threw over the cliff barrier ! We don't recommend this campsite (too big for a good gestion ?) and too crowded in summer.
Views views views
Views views views 
family friendly
Just returned from a trip to this wonderful campsite. The place was busy but well organised with good quality faciliites (both clean and well manitained). The site is excellent for families and surley this is what camping is about. Not for those seeking peace and solitude.

The Family friendly Campsite
Just got back from the Crows Nest Caravan Park and it look likes the secret is out because this place was packed out with families, I managed to pitch my tent on on a gentle slope, the only decent space left for my 6 man tent.
The facilities were very good, clean and well maintained, but as I said packed with families which means lots of children, very loud children, every morning at 5:30am we got a wakeup call by crying babies.
So if you're looking for a good family campsite with all the facilities to boot Bingo! But if peace and quiet is your thing avoid this place like the plague.
Best Price Guarantee, with no fees
Instant booking confirmation
Trusted for over 10 years
A chance to win £50 of Cool Camping vouchers!
Book campsites near Crows Nest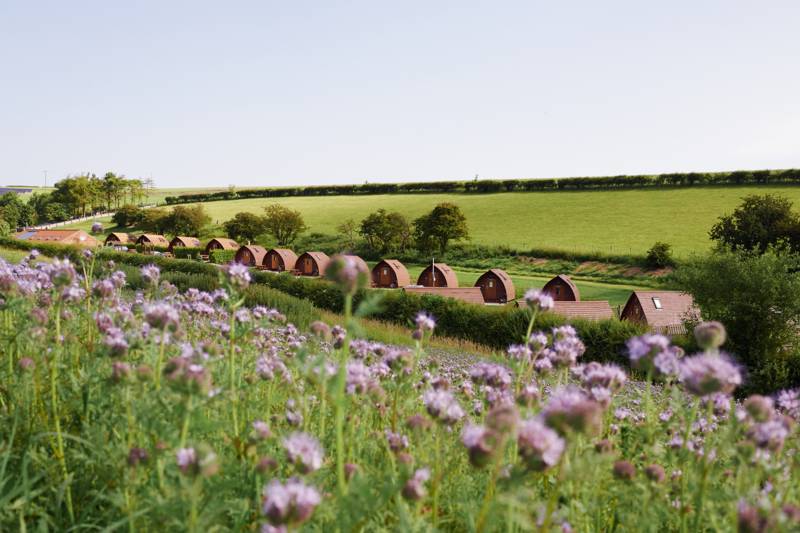 i
Campsites in Scarborough
Campsites in North Yorkshire
Campsites in North East England
Campsites in England
Available:
2 Wooden wigwams
1 Yurt or Ger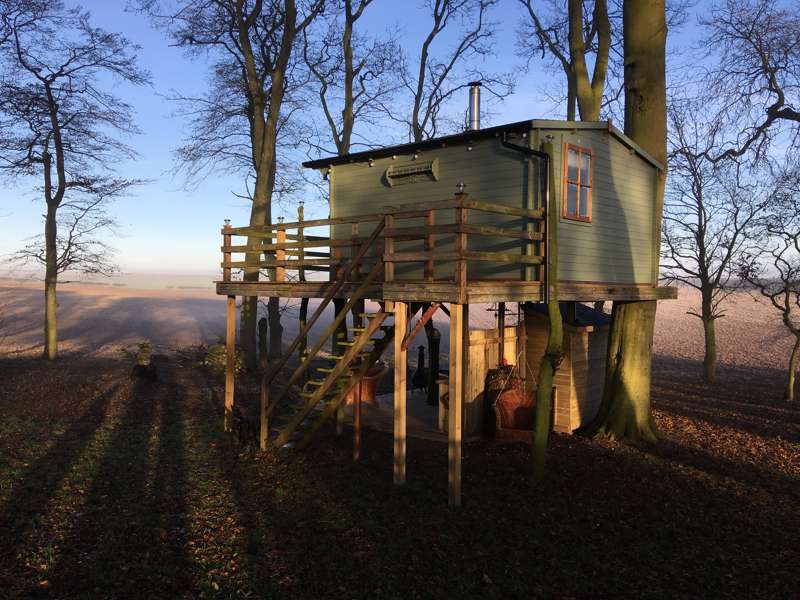 i
Campsites in Scarborough
Campsites in North Yorkshire
Campsites in North East England
Campsites in England
Available:
3 Cabins
1 Tree house