Book campsites near Kettlewell Camping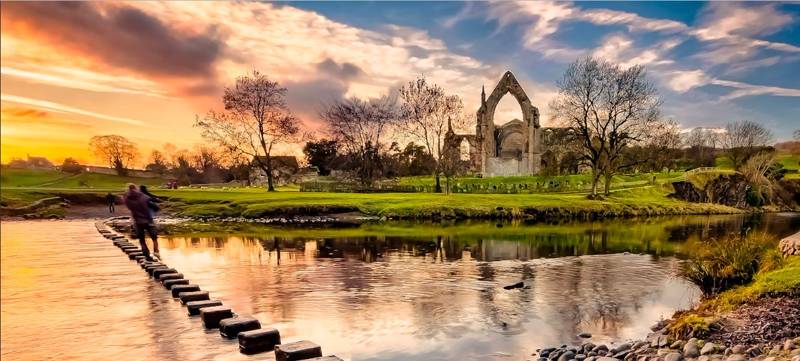 i
Campsites in Bolton Abbey
Campsites in North Yorkshire
Campsites in North East England
Campsites in England
Available:
2 Pitches
1 Pod
1 Bell tent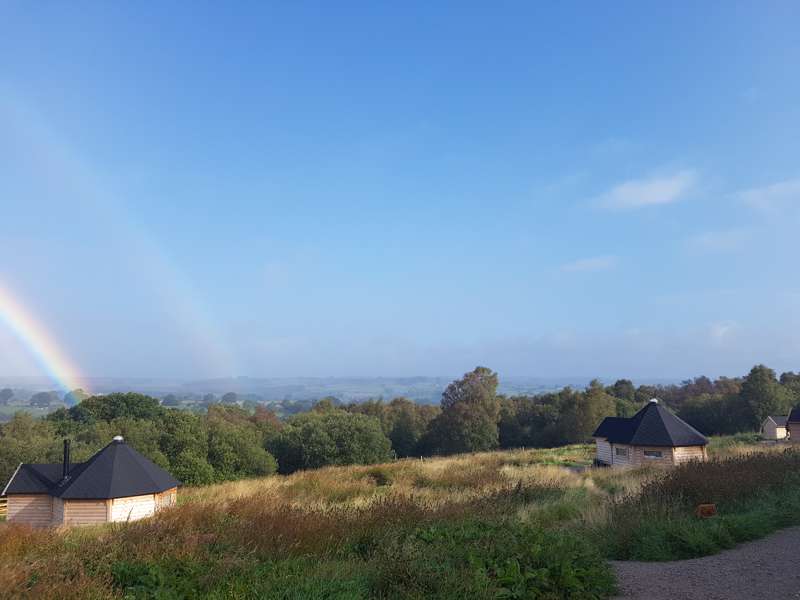 i
Glamping in Ripon
Glamping in North Yorkshire
Glamping in North East England
Glamping in England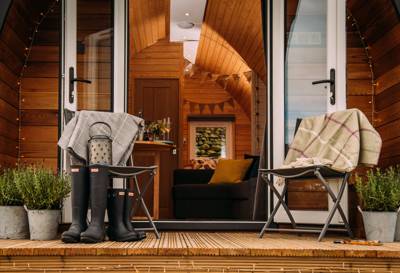 i
Glamping in Settle
Glamping in North Yorkshire
Glamping in North East England
Glamping in England
Kettlewell Camping
Kettlewell Camping, Conistone Lane, Kettlewell, nr Skipton BD23 5RE










Much more than just a scenic stop-offpoint when journeying across Yorkshire's 'Dales Way'
Kettlewell Camping is situated very much on the way to and from other places – it's a mere 10 metres from the famous 'Dales Way' and 14 miles from the busy market town of Skipton. It would be tempting to think of this site as just a convenient stopover, that is, until you see the views. The flower-rich hay meadows and deep woodlands of the Upper Wharfe Valley surround you, creating a wonderful backdrop and the ideal location to go and explore the great outdoors. The lovely village of Kettlewell itself – a perfect miniature of what a Yorkshire Dales village should be – is only a short walk away, and completes a very agreeable camping picture.
Previously run from Fold Farm, Kettlewell Camping has a new, easier access point from Conistone Road. But that's not the only change - the owners have worked closely with the National Park Authority to produce a new facilities block for 2015 (hot showers and under-floor heating), which is thoughtfully in keeping with the site's natural surroundings, making only a small carbon footprint. The site itself is a wonderfully simple, with just one field and room for around 40 tents. The field is a little undulating in places, but most campers seem to find a flat section of land.

If you fancy the convenience of travelling light, or feel its time for a splurge of hassle-free glamping, then why not treat yourself to one of Kettlewell's furnished bell tents? Each pre-erected tent sleeps four comfortably and comes kitted-out with its own stove to facilitate that all-important morning cup of Yorkshire tea (other brands are available!) There can't be many better ways to start the day as you un-zip your toasty tent and lock eyes upon the surrounding patchwork of greens and browns. Four-legged friends aren't allowed here, but us lucky humans can enjoy the raised fire-pit and long evenings in the fresh Yorkshire air, whatever the weather.
With its camping field only the throw of a tent peg from one of England's most idyllic walks, Kettlewell Camping is certainly a site that owes a lot to its enviable location. But that shouldn't detract from the place itself. This family-run campsite (of three generations) has a welcoming atmosphere, facilities have been improved and the site's impressive eco-credentials even stretch to the hot showers, where hot water is produced with a near carbon neutral wood pellet boiler. So the package is complete; a relaxing space to pitch the tent and a wealth of walks quite literally on your doorstep.
Reviews
Add Your Review
Wonderful peaceful location...excellent on site showers
Arrived and allowed to choose own spot.....very peaceful site with short walk to local pubs and cafes....village only small but beautiful and everywhere really friendly.......showers and toilets on site 5*......allowed log burning fire pit which was a nice touch......we had a small campervan but loved the fact no large motorhomes or caravans are allowed...due to access i think.......we only wish it was closer so we could visit more often...
Beautiful spot wonderful facilities but don't expect t peace and quiet
I'm sitting at Kettlewell right now and all I can see are wonderful views. All I can hear however are screaming children ( so far I have had 3 footballs come in my tent) and the breathing of the people next to me as they are pitched that close Couldn't be more disappointed. This site seems to operate the policy of packing in as many tents as possible. With open fire pits on the go, at least 20 kids careering about some on bikes I am worried about safety. Will make sure I am out til late tomorrow to avoid this cacophony. If you are looking for peace and quiet avoid at all costs.
Highly Recommend this lovely Campsite
We stayed here early August for 4 nights and loved it. The location is perfect in such a lovely village with great pubs and walks near by and we were lucky enough to be there for the scarecrow festival which was great fun! The site is small but not too crowded and has beautiful views. The toilets and showers are the best at any campsite we have ever been to, clean, warm and have everything you could need e.g plugs, large mirror, underfloor heating! The owner was laid back, helpful and friendly giving the campsite a nice friendly, welcoming touch. We only have positive things to say about Kettlewell Camping and will recommend to friends and family!
Lovely little site
I visited this campsite in early July and thought it was lovely. Only very small but the facilities are all brand spanking new and very well looked after. The village itself is nice – especially the pub – and easy access to the footpaths from the campsite. Fab little find.
Excellent!
Can't recommend enough! Stopped here recently as part of group walking the Dales Way. The welcome we received was very warm and the quality of the showers and facilities unexpected considering we were expecting to rough it on our four day expedition. Showers included in cost of camping as is use of fridges etc. Very friendly, great location, great views. Ideal for back packer but will also consider returning for family camping. Villages and pubs a 2 minute walk away.
Great site
Just returned from a very wet couple of days on this site over the early May Bank holiday. Excellent campsite. Friendly, well kept with one of the best toilet blocks I've seen. The underfloor heating was especially welcome. Well placed for all the facilities in the village including three pubs and two cafes We ate at the Bluebell Inn - great beer and great food and a really friendly welcome from the landlord and bar staff. We'll definitely be going back again, hopefully when the weather is better.
great facilities, friendly manager
We had two great days here. It's a lovely simple site close to a picturesque village with two really nice pubs(and a third one) for when you don't want to eat outdoors, and the new toilet facilities are probably the best I've experienced. On our second evening we came back to our tent after a day out to discover one of our poles had snapped. I asked at Reception whether they might have some gaffer tape. Not only did the manager (Nigel?) have a spare set of poles, he also helped me fit it, which is way more than he needed to but probably spared us having to leave early.
Greta site, lovely manager
We had a lovely stay at Kettlewell.  The new facilities block is excellent, underfloor heating an added and welcome bonus even in late May! It's so lovely to be camping in such a quiet site but yet almost at the centre of a village, offering a shop, 3 pubs (good food at the Bluebell, Kings head looked nice too) and access to immediate walking. We parked and left the car where it was for the whole weekend. We were four families camping near each other, we all found flat pitches and a space for ball sports too :)
Great Site
Just returned from a 2-day, Bank Holiday stint at this site. We really, really (no, really) liked it here. The site has recently installed some great new facilities. The shower / toilet blocks were the nicest we've experienced on a site. Always hot water, nice and clean and the underfloor heating was great. The grass on the site was in superb condition and the allocated pitches were really generous. The site's proximity to the village is another significant plus point - great pubs / cafe etc. Wouldn't hesitate for a second to come back here. Superb