A family-friendly campsite on a working East Yorkshire Farm just outside the market town of Beverley
History buffs will feel at home on East Yorkshire's Butt Farm. Across the fields, the cobbled market town of Beverley marks itself out with the towers of Beverley Minister – a grand gothic masterpiece that took almost 200 years to build. While, in a neighbouring field, a World War II anti-aircraft gun site is already under restoration by Historic England. It's an intriguing little landmark to discover on your tent-step. Indeed, the farm itself has an air of history about it – centuries-old barns, complete with worn red bricks and ancient wooden shutters, and mature trees show there's nothing young about this lush patch.
What is new, however, is the campsite. The brainchild of young tenants Oly and Jen, who took over the farm in 2014, the site boasts the newest of facilities as a result. The showers, washrooms and dishwashing area are modern, clean and warm, while segments of subtle glass tiling on the roof allow in natural light and avoid new windows spoiling the barn aesthetics. From outside it keeps its history, yet inside there's a modern function.
Beyond the barn, there's a dog shower, chemical disposal point, recycling in a converted grain silo, plus electricity and water on the hard standing pitches, while tent campers can tuck themselves around the meadow perimeter. The field is around two and a half acres in size, so space is never an issue. And, when you do decide to take off, a blackboard and maps in the information area will help you decide on where to go.
A footpath and cycleway are well marked to lead you directly into Beverley and the surrounding areas. The route also takes in some of Butt Farm's 180 acres, home to cows and sheep – visit early in the camping season and there's plenty of their youngsters about too. Head in the opposite direction, meanwhile and you'll eventually come to Skidby Mill, Yorkshire's last working windmill and a noted landmark on the Wolds skyline. The original warehouses surrounding the mill still stand and are used as a museum of rural life, with activities for children and an excellent café in the courtyard. It's all just another historic feather in Butt Farm's camping cap.
Best Price Guarantee
Easy and Secure, with instant booking confirmation
Trusted for over 10 years
A chance to win a brand new Coleman tent!
Gallery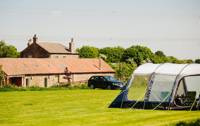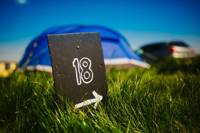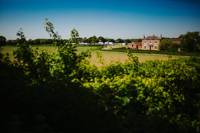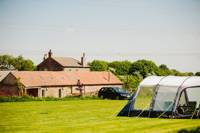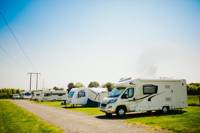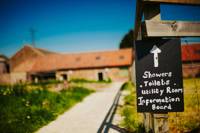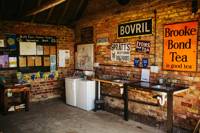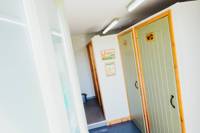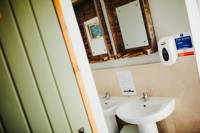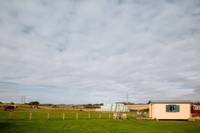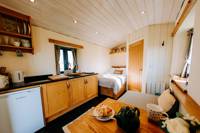 The Owner Says
Butt Farm is a working family farm situated 2 miles from the historic market town of Beverley in East Yorkshire. The farm is located on a footpath and cycleway network enabling you to walk and cycle into Beverley and the surrounding areas. Butt Farm is the perfect place for a camping or caravanning trip to East Yorkshire and ideally located for exploring the East Yorkshire coast, The Yorkshire Wolds, York and Hull.
Reader Reviews
Add Your Review
Peaceful, relaxing site
This is a well-run site in a peaceful, rural setting yet not far from Beverley or a bus stop if you want to go further without using your transport. Also a nearby supermarket within walking distance. Farm animals and wildlife on site. Site very well organised by Jen and Oli who give everyone a personal warm welcome on the evening of arrival and happy to advise on things to do. Facilities good and local farm produce available while we were there. Would stay again and would recommend.
Great wkend away with family & friends!
Well we keep coming back! I think this is the 3rd year we have been coming to this site. So that must tell you something we come about 3 times a year as we love how quiet & peaceful it is. The facilities are great & are spotless all the time, the owners Oly & Jen are great & work hard to keep things tip top & are so friendly & helpful. Keep up the good work guys! :)
Absolutely fabulous site, spotless facilities and spacious pitches.
Great site, nice walks into either historic Beverley town centre or the lovely Walkington village. Site is very peaceful and relaxing, with a warm welcome, highly recommend as a place to visit to get away and relax, with great amenities close by either by foot or in car.
Nice campsite ideal for our re-union camping last week
Excellent pitches, clean well presented toilets and showers. Nice touch to have the local information and maps available would definitely use the site again.
Couldn't be better
Absolute gem of a site, country views all round wonderfully clean and pleasant facilities and the owners friendly and helpful. We will be back.
Lovely site
Butt farm is a lovely site and quiet. The toilet block is clean, very easy to find. The owners were away the weekend we stayed as Oli was doing a cycle ride for charity, we did see him before we left. We were there for a basecamp meet-up. Morrison's is just a short walk up the road and we would definitely use the site again.
The Shepherds Hut/Pod is a quality build in a peaceful, rural spot
We loved the solid oak quality fittings & design. The straw insulation meant the pod retained it's heat & didn't feel damp. Adjacent to the cow & sheep fields was delightful. The only downside was that the ensuite bathroom was too restricted in size for my husband. It was small (obviously ) but fine for me. My husband being a seasoned camper was happy to use the general campsite shower facilities. The recommended walks were an added bonus.
Great location, excellent facilities.
Stayed here last weekend for a visit to Beverley. Our first visit but not the last. The site is easy to find,our name and pitch # was written at the entrance and the toilet / washrooms / showers were spotless. There are recommended walks and activities on the wall of the washroom, also a bus timetable and taxi numbers. We walked the 35 mins into Beverley which is a great market town similar ( but smaller ) to York. After visiting a few pubs and a fantastic Japanese restaurant, the bus back was £1.40 and it stops at Victoria Rd - just a 5 min stroll back to the site. Many thanks to Jen & Olly - Fantastic site.
Beautiful place, lovely owners, good access to Beverly and walks
Site is lovely. A little bit open so breezy at times but pitches are great and vicinity to walks is excellent. The owners are very attentive and stop by for a chat with everyone to welcome them. Chickens roaming free, sheep and cattle in surrounding fields. Maybe I'm being over critical but the only reason I couldn't give 5 stars were the showers were one temperature only (my partner said they never got hot but I showered in the van), and the pitches (although they had power and water) didnt have a grey water point on pitch. Apart from that I really couldn't fault it. We would definitely like to return in the future.
Brilliant site
We have stayed here 3 times now, and each time we leave feeling so relaxed and can't wait to book again. The site has all the facilities you could need and is always very clean and tidy. Oly and Jen are lovely and really make sure you have everything you need and give great advice regarding the local area with walks and pubs etc recommended to us.
First trip in our new camper called Myles
Great location, Two good walks into Beverley. Lovely welcome from Jo, lots of hints and tips given. Good pub recommendations and doggie friendly too. Facilities good, loads of hot water 🚿. We will visit again.
A perfect escape
This campsite is perfectly situated if you just want to relax in the countryside or take a walk into Beverley town centre The site has all of the facilities we needed and the toilet and shower block were clean and warm What is the icing on the cake for me is the lovely owners of this site you almost feel as if you are part of their family . Will definitely visit again and again
Lovely campsite, ideally situates with friendly and helpful owners
We have stayed at Butt Farm several times, as it is very convenient for visiting family, and as a stopover when touring the area. Oly and Jen are a lovely couple and can't do enough to make a stay enjoyable. Every time we visit we can see more improvements to the site. We'll definitely be back.
Lovely stay in the Three little pigs Glamping pod
Fab 2 night stay in the Glamping Pod . We are a family of 3 (2 adults and a 8 yr old) and we all fitted in nicely. All mod cons including a lovely shower , electric hob , central heating and kettle . Peaceful site and lovely to have the animals about , nice to have the chicken and farm cat popping by too . Site was nice and clean and was lical to both Beverley and Hull which we visited . We enjoyed lovely meals in Beverly at the Tiger Inn and a beautiful carvery at the Queens Head . Very enjoyable stay 😊
Great overnight stop
Yes very relaxed check in, clean tidy facilities, good hard standing pitch for the campervan. Excellent beer and food in Beverley. See you in the summer with the tent!
location
only half an hour from home but we loved it. nice walk into beverley (40mins) for food and drinks on saturday afternoon. nice clean and warm showers. we will be back next month!
Little gem
Lovely, quiet site within an easy walk of Beverley. Morrisons is a few minutes walk away yet once on site you have complete peace and quiet. Very friendly and helpful owners. We'll definitely be back.
nice tidy campsite with everything you need
liked that the toilets/shower block was warm (apparently recycled heat). electric worked fine, nothing to complain about
Really nice site
We had a cheeky little one night get away, for new year, my two kids, wife and me in our camper. stayed on a hard standing pitch with who, sote seemed really nice well looked after and clean. We found it a little odd not seeing the owners but had pre paid our stop. We got a message to say which pitch we were on. We will be back at some point to try it for a bit longer at some point
Quiet, close to town, just an hour from home.
This was our second (but not our last) visit to Butt Farm. See our review dated 13th August 2018. This time we came with friends and they loved this lovely site too. We will be back soon!
Great location, excellent facilities, no-fuss check-in experience
On arrival, a sign directs you to your pitch - Such a great system! Stayed on a freezing December weekend but plenty of hot water for showers and washing up. Helpful info boards, guided us to a nice walk into Beverley. We will definitely be back!
Excellent site for Beverly
It's a very nice campsite clean and tidy toilet and shower were very clean and worm for the time of year the Christmas market who's good and friendly
Peaceful, relaxing stay. Good facilities & made to feel welcome.
We arrived and the sign told us which pitch to use. Good level pitch, electric worked no problem. Clean shower & toilet. Good information on local pubs, walks & dog friendly places. Bus timetable & taxi prices, all very useful.
A really well organised, pleasant site.
Peaceful rural setting, yet handy for Visiting Beverley. Excellent clean facilities with important attention to the little details, such as having enough hooks in the showers. I loved the utility area with all its information about the local area, attractively set out. If you were setting up a campsite, this is how it should be done. The cycle route into Beverley was enjoyable and easy to follow. We will be back!
Quiet site.
A lovely, well layed out site. Facilities are spotlessly clean. Woke up and watched the cattle in the next field, munching away. Nothing a bother for Oly and Jen. We loved our weekend at Butt Farm and will definitely return very soon.
Quiet site.
A lovely, well layed out site. Facilities are spotlessly clean. Woke up and watched the cattle in the next field, munching away. Nothing a bother for Oly and Jen. We loved our weekend at Butt Farm and will definitely return very soon.
Peaceful site with good facilities.
Butt farm is a very nice site, the plots are marked out well although the notice board at the entrance says to pitch to the right of the number this is obviously for the people pitching on grass rather than the hardstanding pitches. There`s no issue with people having to hang around for you to arrive as your details and pitch are on display when you turn up, you just go to your plot and connect up. There are plenty of water taps around so filling your tank isn`t a problem. The facilities are nice and clean although I would prefer the option to adjust the shower temperature (free to use) as it was a little cool for me but each to their own and I think there are very few places where the temperature can be changed. Although the camp is quite close to a major road there is very little noise. The entrance track to the site only has a couple of passing places which could cause problems. Beverley is a great place to visit and it`s very bicycle friendly. I`m sure we`l be back.
Toilet and shower facilities
Very easy to find. Toilet and shower facilities were very good, a bit quirky and very clean. Men's block could do with more hooks and perhaps a chair or a bench like there is in the ladies? Washing up, information and rubbish areas located in farm buildings and all to a high standard. Fridge and freezer available to use too, honesty box available for use of these. Would definitely stay there again but only concern would be when the site is full, 2 toilets and 2 showers only in each block might lead to queuing?
Great small site, great clean facilities and easy arrival/bookin
Great for going for drink in Beverley; 35 minute walk or get the bus from Victoria Road. Supermarket nearby as well. Great little site, very clean and tidy!
Wonderful site with very helpful owners.
At the time we visited they had opened the WW2 anti aircraft battery for the heritage weekend which was very interesting and free of charge for the tour. They also have different activities on at different times and go that extra mile to make your stay an enjoyable one. I would have give it a 5 star rating but the only negative was the showers had no control for the temperature and I personally would have preferred them to be hotter. As they are improving the site all the time it would be nice if they could incorporate a Motorhome service point. Would most certainly return as lovely site - well done.
Lovely site
Great site, peacefull yet close to many interesting places to visit. Site owners very pleasant and helpfull. Nice walks direct from site. Will come back again.
Lovely rural site
What a lovely site, great location to explore Beverly, Hull and the Yorkshire coast is only about 1/2 an hour away. Clean facilities, well maintained site.
Cozy campsite in lovely rural scenery
We spend two lovely nights at Butt Farm and enjoyed the cozy and family friendly atmosphere. Facilities were nice and clean, the hosts very welcoming. Lots of useful information was posted on walks, restaurants etc.. It is worthwhile to visit the city center of Beverly which can be done by walking or bus.
Wonderful homely site
Thank-you so much for making our 1st family camping trip a lovely experience. I have a feeling it really was the best place to stay for our first time. A working farm, with a homely feel, very friendly and comfortable. Very well equipped, with lots of information about the area and recommendations. Family orientated, so lovely and quiet too. We can't recommend Butt Farm more. Wonderful. We'll definitely come again! Thank-you
Nice, peaceful site
One of the nicest sites we have stayed on in 30 years camping and caravanning.
Lovely site with good facilities and welcoming hosts
Small site but pitches were a good size and the setting is peaceful (apart from the distant rumble of the A1079) with animals grazing in the neighbouring field and friendly hens which roamed around. The hosts were very welcoming and offered us some useful information about local walks.
Very warm welcoming family friendly site
Run by a very nice couple who were very welcoming, small campsite with good facilities that were very clean, good area for dog walking, Morrisons just around the corner incase you forgot anything, and a short walk into Beverley. Would defiantly recommend, and would definitely go back again.
Great Place
Lovely place to camp. Very clean, lots of space, camp fires available. Beverley is a lovely village and within easy walking/ cycling distance. Good train links to Hull to visit The Deep so we had a few days off driving.
Relaxing Weekend Break - 10-12 Aug 2018
The site was easy to find with clear instructions on the website. On arrival we were met by Jen who welcomed us and explained the layout of the site. The site itself was clean and tidy with ample sized level pitches of both hardstanding and grass. The showers and toilet blocks were well maintained, clean and warm with ample hot water. The recycling area was clean and well marked, with clear labels in the appropriate containers. Only a 10 minute walk to Morrison's and 2.5 miles from Beverley centre. Would highly recommend this lovely site and we will definitely be returning.
Super site in an ideal position
Our stay at Butt Fram was for 9 nights; we had a "tourist" type agenda which included visits to Beverley, Hull and other places and also other sites - the coast and buildings of all ages. We arrived and set up the caravan according to the clear instructions and during the afternoon met Jan who welcomed us. The site is well managed; the toilet block is well maintained and the facilities there, and around the site, are good - all well labelled leaving you in no doubt where things - rubbish and recycling - should be but not in an officious way. A useful utility area contains a refrigerator and freezer and there is a reference area too with maps etc.. We will definitely be returning!
Beautiful campsite!
We went last weekend with 3 of my kids (5, 13, 15) And my parents. We all had a wonderful time at this tranquil campsite with friendly owners in a fantastic position close to Beverley and not far to the coast. Would love to go again!
5th time staying at Butt Farm and still my favourite campsite!
Stayed for 3 nights with my two Nieces, aged 6 and 2. First time camping for the 2 year old and the site could not be more perfect for little ones. We stayed onsite the whole time we were there and the kids were entertained with chickens, cows, Tiger the cat and plenty of space to play. No playground needed!! They really enjoyed looking for fairies in the wildflower patch. We were pitched up next to a lady that was also camping solo with 2 kids, not sure if this was intentional but we couldn't have asked for better tent neighbours and made some lovely new friends that we hope to meet up with again. The quiet after 10.30pm rule always seems well adhered to on the site which I really like as it keeps things peaceful for bedtime. Lovely sunsets and although we didn't do any this time there are some great walks from the campsite. Butt Farm is only 10 minutes from my home but the beautiful setting feels like I could be anywhere!
Amazing 3 night stay
I booked at the last minute and didn't have my card with me to pay, Olly was most accommodating with the booking allowing me to pay on arrival, I was met by Jen on my arrival on the Friday evening and given all relevant information, the site, toilets etc are spotless and cleaned each day, there are great little features like a fridge and freezer to keep beers and food cold, the site was quiet and extremely flat I was that impressed I stayed the Sunday night too,I cant speak highly enough of this site and the Owners, I would score this 98 out of 100 and recommend to anyone
Great site run well by caring entusiastic owners.
Spent three nights here. Plenty of cycle paths locally. Bus stops for Beverley or Hull Interchange about 15/20mins stoll away. Public footpath from the site to a nearby village (pub). Not enough time for us to fully explore.. Interesting World War 2 history right here on the farm. Overall, a lovely young site with two very forward thinking people in charge. We have already made plans with to return soon.
Good facilities
Enjoyed camping in this little site. Good shower block and utility. Only down side is the free roaming chickens, camping with a dog which would like to eat one isn't ideal. Especially when they're so tame, they poop all around the tent pitches so not ideal for small children or bare feet.
Clean, Calming and Countrysidy :)
Love it. Beautiful, relaxing very well run campsite. Spent 5 peaceful days here, and looking forward to our return.
What a great campsite
Only stayed one night should have booked for two, lovely place very peaceful, clean and everything you need ,not far to walk into Beverley which was a busy beautiful town with an amazing cathedral, would like to visit again
Rural setting, quirky, nice for walking the dog. Very peaceful.
You must try this lovely place. Had a great time watching the cows and calves. Well run site. Everything to hand. Exceptionally clean.
Lovely stay and made to feel very welcome
We were staying as part of a group and easily accomodated so as we were all next to each other. Lovely big grassy pitches, nice clean facilities and a warm welcome from the owners who gave us lots of advice about walks, cycles and bus services into Beverely. We hired one of the wood burners and sat out til late watching the lovely sunset. Will be back! Thanks
Great family camping.
My two boys (7 & 10) and I have just enjoyed 2 nights on Butt Farm. What a super site! For us, in particular, the large area of grass in front of the pitches meant all the children had plenty of space to play without the non stop 'Mind the tent!' reminders!! With fire pits in the evenings, they played until it was too dark to see. The site facilities are clean, warm and well thought out. Oly pointed us in the direction of a super beach, checking the tide times for us, and it was touches like that that made our stay so enjoyable. We definitely have plans to visit again. Thank you.
Very friendly site with excellent customer service from the owners
We were due to camp with our 4 and 6 year olds at the end of March but the weather turned horrid. We got a lovely e-mail from the owners with an update on conditions at the site (very wet) and offering us the chance to re-book. Changed to May with no hassle. Had a lovely carefree long weekend and made the most of the scenic walk into Beverley. Arrival and departure were easy and there is plenty of information available while you're on site. Clean and tidy facilities with loads of hot water. One tiny thought is that the site could possibly benefit from an additional toilet and shower for busier times. A great little site. We would definitely stay again and have recommended Butt Farm to our friends. Thank you Jen and Oly.
Wonderful and very friendly site
Had a brilliant overnight in our motorhome. So friendly and also environmentally sound too. Loads of hot water! Open fields to two sides and if you are lucky a sunset.
Beautiful small site with seamless arrival process and cleanliness!
Great to just arrive and get pitch and the could go out immediately! Everything well presented and clean, with good signs/directions and information room. Had everything we needed and lovely outlook with cows in field, when awoke in the morning. Will definitely be back as easy to get into Beverley, which is fantastic! Think we will be regular visitors to this site and already planning next trip, when I think we will get the bus into Hull
Lovely site
A well run and well kept site in a beautiful, peaceful setting. Friendly hosts had loads of info on surrounding walks and facilities and the on site amenities were also spot on Will definitely return
Peace and quiet
Lovely friendly hosts who listened to our requests , lots of baby animals and fabulous long walks for the dogs will definitely be back
Lovely peaceful site
Lovely site. This is our 2nd visit, we came 2 yrs ago when theyd first opened. Clean facilities all round. Undercover pot wash area with plenty of leaflets with suggestions for walks. Fresh eggs for sale with honesty box. Nice walk into Walkington, over fields, where there's 3 pubs. Pleasant walk into Beverley. We will be back next year, keep up the good work.
Butt Farm is a great wee site
This was our second visit to Butt Farm. The owners are friendly and helpful but blessedly none interventionist. The regulations are clear and reasonable. The site is very clean, well resourced and peaceful. The only issue the site has is that in periods of heavy rainfall the grass pitches are not possible - a problem we encountered in Northumberland as well. We had booked a hard standing pitch so not a problem. It is very easy to get into Beverley from the site - a 20 minute walk or a short car journey. It is easy to travel by public transport or by car/van to lots of local and unsung beautiful places in east Yorkshire. There is a friendly new addition in Tiger the cat who loves to check out the campers and is willing to be petted and is not averse to a little edible treat.
Wonderful weekend break
Just back from a fabulous weekend break at Butt Farm. It's a lovely small campsite with all the amenities you need. Clean toilet and shower block. Decent power showers. Even a dog wash for your for legged friend. It's family run and there's always someone around to offer help or advice on the local area. There's plenty of walks straight from the site and just a short drive to a beach. Extra thanks to Ollie for taking time to show our grandson Kade around the farm. He hasn't stopped telling everyone about it. Looking forward to coming back when the weather is warmer 😀
Fabulous Friendly site!
We stayed at Butt Farm for 5 nights over the Easter weekend as a family with 3 adults, 2 children and a dog on a tent pitch. The site was easy to find with the brown tourism signs helping us to not miss the turning off the main road. Upon arrival at the site, our names were clearly on the board with pitch number however Oly happened to be around, immediately made us feel welcome and talked to us about which pitch might be best for us. We were expecting bad weather during our stay and we certainly had a lot of rain and wind! The sun and a rainbow did make an appearance but we were very glad of the spotlessly clean and super warm toilet block. The showers and hot water were plentiful and helped make our stay that little bit cosier! The dog wash was also a great facility although we were probably more impressed with it than the dog was! There is a fabulous utility area with washing up sinks, fridge and freezer and the walls are covered with maps and useful information about the local area. It was great to see some of the suggestions separated in to 'dog friendly' and 'kid friendly' - exactly what we needed. There are some printed off maps too of local area walks (small donation to honesty box) and we used one and were able to follow it fine for a walk around Beverley. Jen and Oly were welcoming and friendly every time we spoke to them. They make themselves available when needed without being intrusive and Oly checked we were ok a few times with regard to the weather which was really kind. He was also kind enough to show the children the 3 and 4 day old calves which they loved. Another lovely touch was the Easter eggs left outside the tent! The site did get muddy and wet which was expected but Oly did a great job in trying to sweep water away and some of the paths have wood chip on which helped enormously. We were very impressed that regardless of all the rain and mud, the toilets were always clean - Oly and Jen must have camping fairies to help out! The site is well situated being only a couple of minutes drive from a supermarket and not much further to the town centre. We also drove to the Humber Bridge country park which was only around 15 minutes away and there is plenty more to explore locally! We had a great few days at Butt Farm and even though it is a fair distance from home for us (4.5 hours) we are sure we will be back!
Another fantastic wkend at Butt Farm!
Enjoyed yet another fantastic wkend at Butt Farm, more changes from last year more electric hook ups & a fancy new site map! Site is lovely & clean & fresh eggs off the farm & during summer there's usually home made buns/cakes! The owners Oly & Jen are so welcoming & friendly always pop over to check everything is ok when you arrive & during your stay. Even the easter bunny dropped by to leave us some Easter eggs! Keep up the good work Jen & Oly thanks again & see you soon!
Butt Farm an amazing little site on the outskirts of Beverley
A fantastic little site run by Jen and Oly who are very welcoming and helpfull. Lovely clean toilet blocks, EHU and mains water on certain hardstandings. As it is a working farm there are always cattle and chucks to wake up to in the morning and Norman the main bull is a handsome grand lad who came to see us each morning of our stay. We would highly recommend this site it is lovely and a great little country side retreat that we will be returning to very soon.
Best Price Guarantee
Easy and Secure, with instant booking confirmation
Trusted for over 10 years
A chance to win a brand new Coleman tent!
Book campsites near Butt Farm
i
Campsites in East Riding of Yorkshire
Campsites in North East England
Campsites in England
Available:
1 Cabin
4 Safari tents
2 Yurt or Gers
i
Glamping in East Riding of Yorkshire
Glamping in North East England
Glamping in England