Cuckoo Farm Campsite
Cuckoo Farm Campsite, Stamford Rd, Ketton, Rutland PE93UU












Family camping with campfires on an organic farm, set alongside the beautiful River Chater
There's no better name for this small organic farm, set alongside the River Chater and a Site of Special Scientific Interest. The local birdlife, further encouraged by nearby Rutland Water Nature Reserve, sings a terrific morning alarm clock. Kingfishers can sometimes be seen in the lower branches of an ash tree that overhangs the river and cuckoos arrive here to officially welcome spring. It's as if their call is the signal to open the campsite, which promptly welcomes campers from the middle of April each year. Cuck-ooo, Cuck-ooo, they call. The camping season has arrived.
Set in an open, very slightly sloping meadow, Cuckoo Farm Campsite has space for around 50 camping pitches, with a laid back, pitch-where-you-like attitude (though 20 specific spots are provided with electrical hook-ups). Campfires are permitted in the firepits provided and farm-owners Roland and Rebecca are thoroughly encouraging of campfire cooking, with grills, tripods and metal kettles you can use. The real treat is the on-site farm shop, where you can buy their fresh organic produce. Paired with bread and other goods from the farmers market in Stamford, a 10-minute drive away, it's as wholesome as you could wish for.
For six months of the year the grassland of the campsite is grazed by the farm's gorgeous black nosed Valais sheep, who move into the neighbouring meadows come camping season. Before being shorn, they look like a cross between sheep, shaggy Highland cows and giant teddy bears. Campers are welcome to book tours of the farm, which may involve the chance to feed lambs in spring and to collect fresh eggs from the chickens for your breakfast. There are pigs and turkeys too and Rebecca and Rowland give some great insight in to organic farming.
For families, the seclusion of the farm is particularly special. It's over half a mile back to the main road, while the river, which curls its way directly past the campsite, is shallow enough for sploshing, splashing and building dams with sticks and rocks. Rutland Water, meanwhile, is a seven-minute drive away, with a sailing school, fishing lodge and boat hire. You can also rent bikes next to the car park to cycle the family-friendly, 23-mile route around the entire reservoir – great to do with a picnic. When the sun's out, the place is the very picture of summer.
Gallery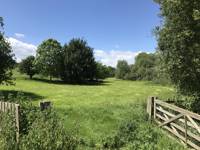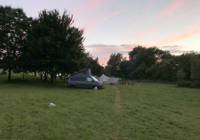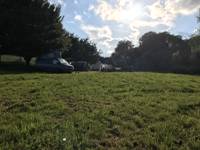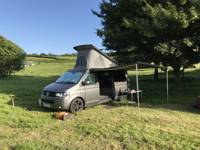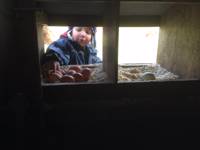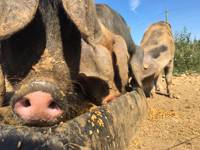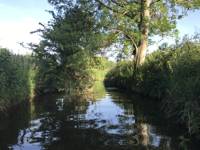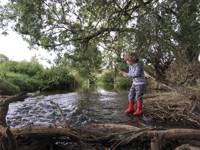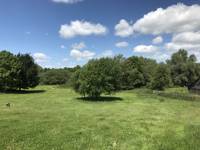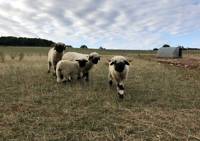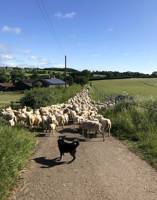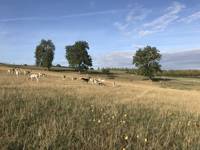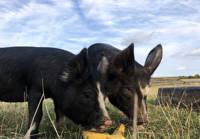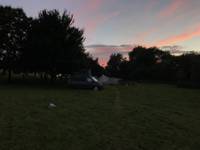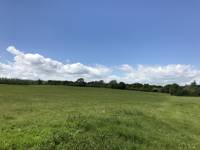 The Owner Says
Family-run grassland site on a working organic farm
Within 10 minutes of Rutland Water Nature Reserve and activity centre
Farm shop selling organic meat; a five-minute drive from pub and shop
Roland and Rebecca, proprietors of this little Rutland gem, run an organic farm next door with pigs, turkeys, chickens, a small herd of fallow deer and a flock of Black Nosed Valais sheep (the worlds cutest sheep): visitors are invited to book tours and walks around the farm to greet and meet the animals and collect fresh eggs. The farm's own produce including organic pork and lamb is on sale in the on-site shop – and with barbecues and campfires fully permitted, there's no excuse for not having an outdoor feast.
Reviews
Add Your Review
Beautiful & peaceful
We booked a last minute camping trip due to the good weather and they were very helpful and accommodating. Brand new facilities kept very clean and tidy. Lovely little farm shop to buy their own meat products and a small selection of other things. Lovely quiet setting away from the road and you can see when the trees are more established it will be fabulous. Loved it, will definitely return
Best Price Guarantee, with no fees
Instant booking confirmation
Trusted for over 10 years
A chance to win £50 of Cool Camping vouchers!