Fire and Stars Woodland Camping
Wild camping in the woods with campfires, starry skies and a pub just across the road
Camping in the woods has always appealed to the wilder kind of camper. There's something blissfully primitive about bedding down amongst the trees, lighting a campfire and listening to the wind as it rustles through the leaves. We're not blessed with as many forest campsites as those in North America but it makes the ones we do have in the UK very special indeed. Sites like Fire & Stars in Leicestershire's National Forest, where camping is very much of the back-to-basics kind. And all the better for it.
In fact, there are two ways to camp in this 47-acre stretch of woodland. You can pitch your tent in one of the 21 leafy clearings, each with a stone firepit and ample space to pin out your guy ropes or you can go even wilder and hang a hammock instead, or even build your own shelter for a seriously off-grid experience. Yes, you can come here with nothing but a sleeping bag and a box of matches and craft your very own accommodation out of sticks!
Privately managed in partnership with the National Forest and Forestry England, Fire & Stars is a leafy haven that offers different colours, not just through the seasons, but seemingly at different times of the day, as the sunlight breaks through the canopy on shifting angles. Money generated from the campsite goes into the upkeep of the wood, a heart-warming benefit of camping here. It's also pretty unsurprising, given there aren't exactly heaps of facilities to maintain. There are portable toilets dotted around at convenient locations and the pub across the road, The Old Crown Inn, has a small shower block campers can use for a small charge. But there's little else besides (including mains water, so make sure you bring some bottles or a pre-filled tank with you).
A big part of camping here is about kicking back beside the campfire, climbing trees or building the mother of all homemade shelters. If you do find the time to escape the trees (and the pub), though, there's a decent bit to do on the doorstep. Families will love Twycross Zoo (four miles), history lovers can ride the Battlefield Line Steam Railway (three miles) and walkers will enjoy striding along sections of the 75-mile-long National Forest Way. Afterwards, back at basecamp, you can rekindle the campfire and rest the feet again. Or start building up your shelter for the night.
Details
Facilities
Facilities are basic and there is no running water or electricity on site, so bring charger packs (or go off-grid) and remember to bring a water tank. There are portable toilets, though (flushing and with ample hand sanitizer) and the pub over the road has a shower block campers can use.  Campfires are permitted but should be kept to the purpose-built firepits around the campsite. For environmental reasons, please do not burn scavenged wood – you can buy logs direct from the campsite.
Suitable For
Tents, hammocks, well-behaved dogs and woodland campers – yes. Caravans, campervans and noisy folk – no.
Nearby
Walkers might enjoy parts of the 75-mile-long National Forest Way, which runs between the National Memorial Arboretum in Staffordshire to Beacon Hill Country Park in Leicestershire, but if you're in need of a companion you can find a furry friend at the Alpaca Farm (07870 380013) half a mile from the campsite, where alpaca trekking is possible (though not 75-miles-worth of it). Animal lovers will also enjoy a trip to Twycross Zoo (five miles). The Battlefield Line is the last remaining part of the former Ashby and Nuneaton Joint Railway which was opened in 1873. Shackerstone Station (01827 880754; three miles) is at the northern end of the line, and is the headquarters of the railway with a good museum. It's five miles to English Heritage-owned Ashby De La Zouch Castle (01530 413343; a tall tower to climb) and around the same to the 17th-century house and garden at Donington Le Heath.
Food & Drink
It's a matter of yards to The Old Crown Inn (01530 270223), a 17th-century coaching inn with a restaurant, garden and play area. They have a petanque court outside and a skittles alley within, plus decent ales on tap (including Sharp's Doom Bar and Timothy Taylor Landlord). For something else, try The Belper Arms (01530 886748; just under a mile), which also has outdoor seating and good food. There are a few small grocery shops nearby, the largest of them being the Co-Op in Measham (two-and-a-half miles).
Open
All year.
Why book with Cool Camping?
Best Price Guarantee, with no fees
Instant booking confirmation
Trusted for over 10 years
A chance to win prizes in our regular competitions
The Owner Says
Set in the heart of England in National Forest woodlands, Fire & Stars offer a unique woodland camping experience.
We offer an opportunity to do camping differently! We have spacious forest floor pitches, set within 47 acres of woodlands creates a unique adventure, away from the usual crowded campsites and caravan parks.
Our pitches are spacious and secluded, set out in an area of the woodlands, where you can choose to camp within the woods or out on the open rides.
Enjoy a woodland camping experience with your very own private stone fire pit, where you can sit and toast marshmallows, cook, or just relax for the evening.
The income generated from Fire & Stars Woodland Camping directly contributes to the management and enhancement of our woods, protecting them for future generations to enjoy. Our guests contribution makes all the difference.
Location
Contact Fire and Stars Woodland Camping, Nethercote Woods, Newton Burgoland, Leicestershire LE67 2SN
Getting There
Due to the limited number of pitches, precise directions are provided at the point of booking. Please follow directions carefully – use postcode LE67 2SN for SatNavs, as this takes you as near to the woodlands as possible.
Reviews
Add Your Review
Rated ★★★★★ over 9 reviews
Real camping treat and hideaway
Having chosen Fire&Stars for the ability to hammock in the woods and have a real fire for company at night we were not let down. The welcome from Susan was lovely and informative, and the experience exceeded our expectations- you quite literally have your own wood to whittle the hours away with conversation, relaxation, and of course Fire and Stars! Take a good torch as it is wonderfully dark at night with plenty of space to explore in the day time.
What a fantastic campsite
What a fantastic campsite to spend a few days with family or friends, we loved setting up camp in a clearing in the trees and sitting round the fire catching up and roasting marshmallows. Its a very relaxed campsite, easy to book, with a friendly and helpful owner, lots of space for the children to roam free and play ball and walk to the tractor tyres whilst giving the adults a well earned rest. Ok so there are only portaloos and you have to bring your own water and trolly your stuff from the carpark but then once you are sorted you don't need to go anywhere and you get to experience pure bliss getting away from it all with owls hooting in the night, the smell of wood smoke and the rustle of leaves on the trees....
Lovely family friendly site
Warm welcome from Andy the host. Excellent layout. Good memories of fire and smoke, leaves and branches, quiet and birdsong, children laughing and learning, peace and simplicity. Professionally run, this is a real haven for someone to take a deep breath of fresh air and recharge. Camping in a field surrounded by the noises of strangers isn't my idea of relaxation. I relaxed at Fire and Stars because it was nothing like that. Will bring my family back again.
Wholesome woodland camp and stargazing
We spent a night here camping in the moss covered birch woodland. The pitches are spacious and the staff are friendly and helpful. This feels like a true wild camping experience without the uncertainty of having to find a comfy spot. The ground is flat and soft, the woodland is accessible and, although there were other groups camping on the land a sense of privacy and even isolation is maintained which means the experience feels very much your own. We were woken in the morning by the cacophony of the dawn chorus and made some brekky on the campfire. We will definitely return here for more camping adventures.
Great little spot for camping in the woods
Great spot for camping and friendly staff.
A hidden gem in the Shire.
A beautiful and well-considered campsite in the heart of Leicestershire. The well-spaced pitches make it feel like you have the place to yourself, and the friendly and helpful staff are on-hand without being in the way. Lovely dawn chorus from the birds, too!
Brilliant Wild camping experience
The site is set up really nicely so you get a real sense of camping out in woods. It is unusual to be so spread out from others and have a whole space to just your group. Even though it rained, we strung up tarps from the trees, cooked on the fire pit and had a great time.
Great evening.
Had a great time, nice carpark and entrance. Warm welcome and they sell firewood on site. You don't have to walk far from the carpark before getting to your pitch, and toilets are well placed so it's handy if you have kids (I took my 4 year old). The way each clearing has been constructed is lovely, it rained on arrival but by the evening it was dry and I felt very far away from home which, after the last year, was needed. Would highly recommend. Also there's a pub close by, so if you have a few nights planned, but the weather isn't brilliant you can go and warm up. Thanks :)
Highly recommended
Had a great time at Fire and Stars camping. The site is well maintained and we were pitched up away from other groups. The staff are very friendly and helpful. I highly recommend this site if you want a proper woodland camping experience.
Why book with Cool Camping?
Best Price Guarantee, with no fees
Instant booking confirmation
Trusted for over 10 years
A chance to win prizes in our regular competitions
Book campsites near Fire and Stars Woodland Camping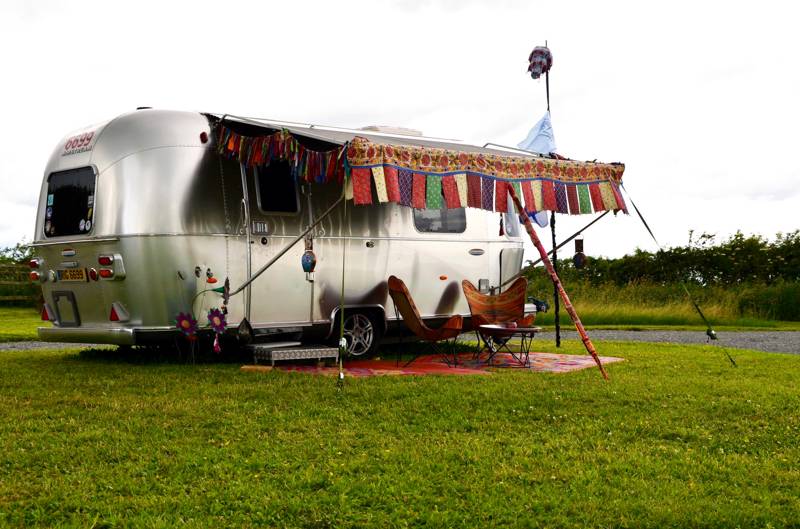 Campsites in Hinckley
Campsites in Leicestershire
Campsites in East Midlands
Available:
25 Pitches
1 Airstream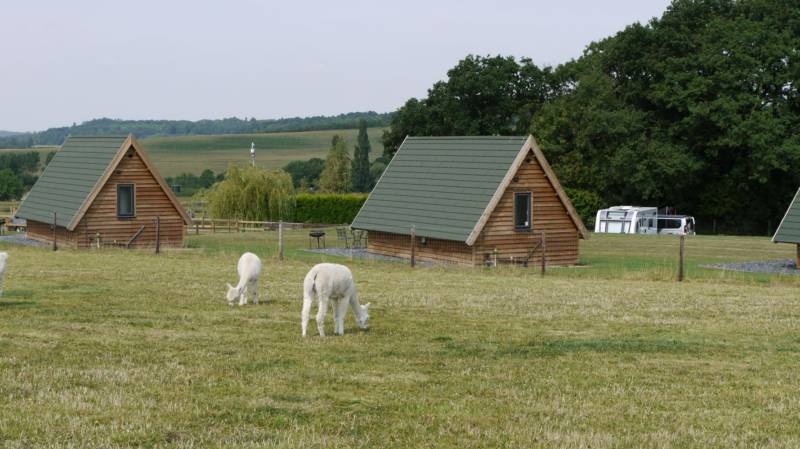 Campsites in Loughborough
Campsites in Leicestershire
Campsites in East Midlands
Available:
10 Pitches
5 Pods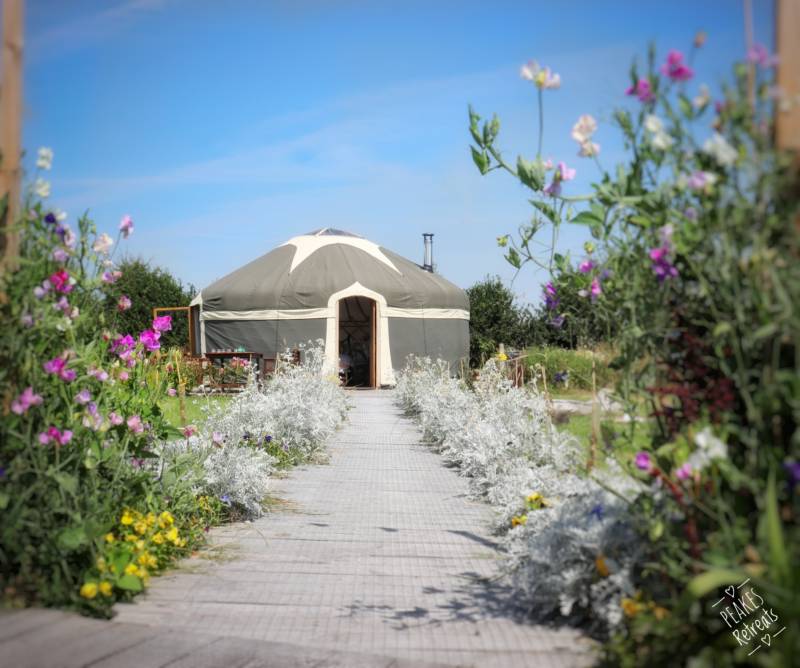 Glamping in Burton upon Trent
Glamping in Staffordshire
Glamping in West Midlands
Available:
1 Airstream
2 Yurt or Gers