North Lees
Birley Lane, Hathersage, Hope Valley, Derbyshire S32 1BR







A truly romantic woodland setting, straight out of a Jane Austen novel. For those who are less romantically inclined, how about climbing a nearby 25 metre high gritstone cliff?
Shielded within a grove of oak and beechlined woodland, lies the North Lees Peak District National Park campsite. An idyllic sounding setting in its own right, but add to that the looming slopes of England's largest cliff above the distant treeline and the site's babbling brook and what you get is just about as near a state of natural perfection as you're likely to find.
The site itself is pretty no frills. There's no play area for the kids, but they'll find natural entertainment enough frolicking within the plentiful woodlands; home to Pied flycatchers, bats and water voles. Set across four fields, North Lees feels deceptively smaller than its actual size, with the trees and dry-stone walls acting to shield each field from the other. The whole site sits on a gentle slope as the ground around begins its ascent up to the moor's peak at Stanage Edge.
At North Lees you're deep in the heart of the setting for Jane Austen's novel Pride and Prejudice. So, whilst you're here, why not recreate the iconic shot from the 2005 film version and stand atop The Edge, looking out over the swathes of Derbyshire? You can walk up the slopes to Stanage Edge easily from a track at the back of the site. 'The Edge' stretches for six miles with its cliff of gritstone reaching a height of 25 metres in some places. The tall face of the cliff is a Mecca for climbers, ascending the boulder-strewn ridge-line that juts out of the ground.
The site's proximity to Stanage means it's a regular hang-out for the climbing conscious, but, no fear, there's no 'us and them' atmosphere. Everyone's content just to kick back and soak up some of Mother Nature's ambience. Ascending The Edge needn't be done at the end of a rope, though. You can wander on up and find your own route to take in the expansive views. From up here you'll wonder at the patchwork quilt of colours, from verdant green to the scorched brown fields, managed for the red grouse.
The Peak District draws in 45 million day-visitors a year and given the landscape and its historical houses it's no surprise. But at North Lees you could feel like you're amongst the only few people in the park, protected behind the walls of this secluded woodland.
Gallery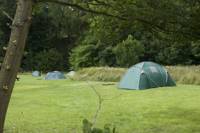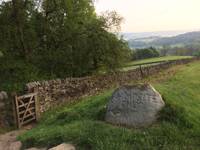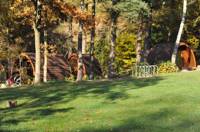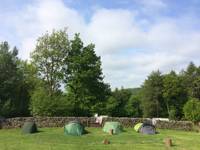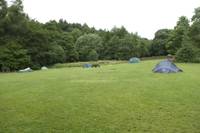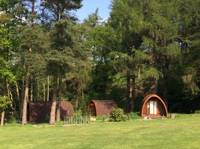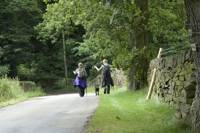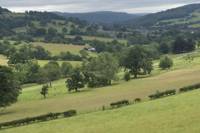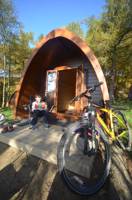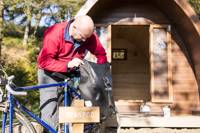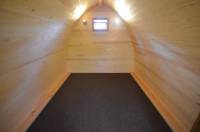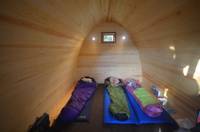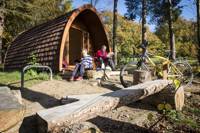 The Owner Says
North Lees Campsite is located in a sheltered valley, 1.5 miles north of Hathersage and is within a short walking distance of Stanage Edge.  The campsite is an ideal base for those seeking quiet recreation in beautiful surroundings and for visitors wishing to explore the wider Peak District. The nearby woodlands, farmland and moorland are managed for conservation and form part of the historic Stanage-North Lees estate.
Win a £100 Blacks Voucher!
If you've stayed at North Lees campsite, please take a minute to tell us about your experience. Every month, one lucky reviewer will be picked at random to win a £100 voucher, courtesy of our recommended retailer Blacks. Each review counts as one entry, so get writing!

Reviews
Add Your Review
Sweet weekend for our little family
We (me, my wife and 1 year old toddler) stayed at North Lees this last weekend and had a thoroughly enjoyable time. The facilities are basic but clean and that's great for the price. We made friends with the people camping nearby. Nearby is a relative term. We were meant to be camping with some friends but they couldn't get on as the place was fully booked. Fully booked does not mean jammed in. There was loads of space and that was great. We loved it.
Great location, well-organised campsite.
Thoroughly enjoyed our stay. Loved the wheelbarrows provided on site to allow you to take your belongings easily from your car to your pitch. Showers, toilets, washing up facilities all excellent. Dawn chorus was amazing. Lovely quiet site at night.
Beautiful, quiet, clean and not overcrowded even when full.
One of our favourite sites. Surrounded by woodland, the dawn chorus was spectacular. We were only on a 1 night stopover from Scotland to Sussex but will definitely return for a longer stay. Tiny biting midges we're out in force on a warm still evening so worth bringing repellant and protection.
Great location and very peaceful
Small and friendly site, perfectly placed for all types of walking nearby. Hathersage is not too far away - you'll need to get your supplies here as only ice cream is sold on site. It's not a site for parties as music and campfires etc are not allowed but this is a good thing as it's very quiet to enable a good night's sleep. Cars are parked separately from the tents but don't let this put you off if you have a lot of gear as the site has a couple of wheelbarrows to let you get your kit to/from your car and to be fair even the top field isn't too far from the car park. It means no traffic around the tents which makes it even more peaceful.
Perfect place
Great campsite hidden in the woods, short walk from Hathersage train station with plenty of walks to go on from the site. Very friendly staff and delicious local Hope Valley ice cream available!
Easy pod stay in the Peak District
I've actually camped here before (and forgot to leave a review) and love this campsite. There's plenty of space. The field is slightly sloping, so some spots are better than others, and it's really close to Stanage Edge, which was the big draw for me and my friends. Excellent Peak District walking routes nearby and climbing on the edge is really good (as other reviewers here have mentioned). This time i went I stayed in one of the glamping pods. They're nothing too fancy ( we still used sleeping bags) but at this time of year they're a greta option and they meant I could come by train and not have to bring all my camping stuff. Would highly recommend to anyone who wants a good spot in the Peak District.
Fantastic Bank Holiday Stay
I stayed here over the late May Bank Holiday weekend and thought the site was ideal. Completely no-frills. A warden takes payment when she/he's around and you hang a little tag on your tent to show you've paid. Toilets and showers were clean – though showers weren't the most reliable since it was a super-busy bank holiday. Not sure that many folks shower here anyway... it's not that sort of place. Mainly one- or two-nighters staying here for a brief stop over as they explore the national park. I was there as a rock climber. Stanage Edge is within walking distance. Best rock climbing in England? For the range on offer it possibly is. Great site for 'proper' national park camping. Agree with other reviews below... bring mosquito repellent!
North Lees
Very nice, quiet out of the way campsite and much bigger than it looks. Stanage edge is less than 10 minutes walk away, so very handy if you're visiting to do some climbing. All the facilities you need, toilets, showers, pot wash area. A few rules to be observed but that's what keeps it nice and peaceful.
Can be a bit of a midge fest at times if the weather's warm and no wind blowing, but if you're a Peak District climber, you'll be used to this.
June 2015
Lovely, peaceful campsite. Simple, but perfectly adequate facilities. Great location for Central Derbyshire. We visited chatsworth and the blue john cavern, both just a short drive. Only negative was the amount of midges around! We thought it was just bad luck, until we were buying insect repellent in Hathersage the following day and the shop assistant said "are u staying in North Lees? It's always bad there!". It didn't spoil our time away, however, we had a great time! 
Best Price Guarantee, with no fees
Instant booking confirmation
Trusted for 10 years
A chance to win camping goodies in our regular competitions!
Book campsites near North Lees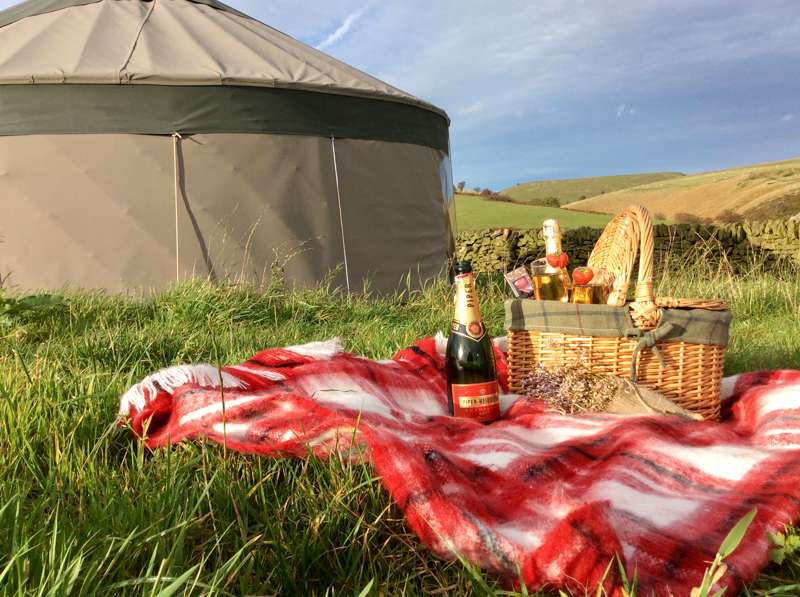 i
Glamping in Derbyshire
Glamping in East Midlands
Glamping in England
Available:
1 Shepherd's hut
2 Yurt or Gers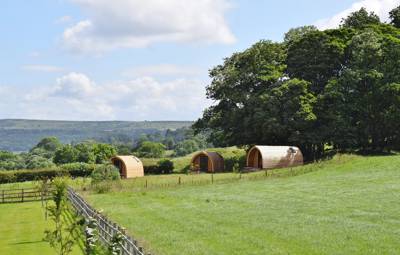 i
Glamping in Derbyshire
Glamping in East Midlands
Glamping in England