Birds & Bees Campsite
Rendham Hall, Rendham, Saxmundham, Suffolk IP17 2AW









Eco-friendly, family-centric, tents-only camping nestled among the long grasses of Suffolk's Alde Valley.
Know the difference between a brimstone butterfly and a common holy blue? Recognise a chaffinch from a blue tit? Well, as the name suggests at this wild, car-free campsite in Eastern Suffolk, cohabiting with the birds, butterflies, bugs and bees is what life is all about. You needn't be able to name all the species – indeed there are probably so many here you never could – but if you want to immerse yourself in the native wildlife of Suffolk's wild grass meadows, there's no better place to be.
Conscientiously mown into the long, green-blonde grass, Birds & Bees Campsite is comprised of 15 individual tent pitches, connected via weaving pathways that meander across the field. Abundant hedgerows divide the entire campsite up into three separate meadows, with a facilities block and reception building – affectionately known as 'The Beehive' – inside an old dairy barn by the campsite entrance. The result is a perfect choice between convenient proximity to the showers (pluck for Clover's Corner), the best views (the Meadow Rise field) or complete seclusion in the campsite's furthest pitches (Nature's Way meadow). For added convenience, there is also an extra composting toilet and freshwater point where the three meadows converge.
There truly is something to suit campers of all persuasions at Birds & Bees. Children lose themselves among the thick flora, hiding and seeking in the deepest patches of grass, while family groups gather around their evening campfires. Older couples and nature lovers pop out for the day to nearby RSPB Minsmere and Dunwhich Dunes – well-known for the appearances on BBC Springwatch – while cyclists assemble two-man tents as they stop off from the nearby national cycle route. Whatever your tenting tastes, campers here can't fail to appreciate the campsite's thoroughly laid back feel and traditional, back-to-basics ambience. Throw in a collection of East Anglia's best beaches, less than half an hour away, and it's easy to see how Birds & Bees Campsite is much more than just a very, very grassy field.
Gallery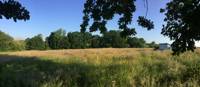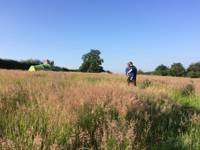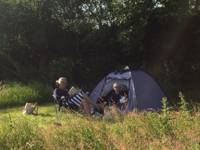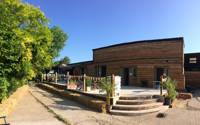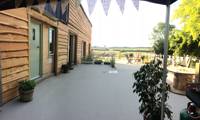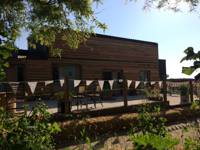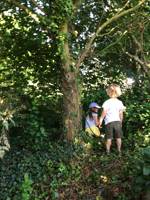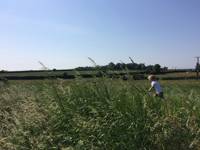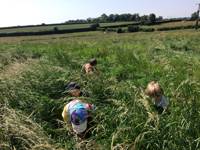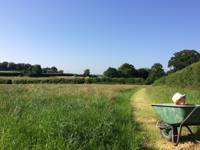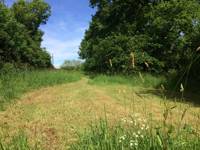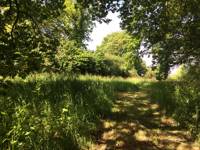 Video Tour
The Owner Says
We are a family run Eco Campsite in the heart of Suffolk's Alde Valley. We pride ourselves in offering spacious pitches with real campfires on secluded ancient pastures, you'll be surrounded by giant hedges, mature trees and an abundance of wildlife.  You can stay at the campsite all day and night or set off on an adventure of Suffolk's gorgeous Heritage Coast and surrounding attractions, we're just 20 minutes from some of the finest beaches
Wind turbines help to generate electricity and solar panels help to heat the water. We work in partnership with Natural England and the Forestry Commission planting wild flower and nectar plots, encouraging a wide variety of Birds and Bees!
Experience real camping with the luxury of plush showers, toilets and kitchen facilities in our converted dairy buildings (known as the Beehive). Feel free to contact one of the family with any questions, we look forward to welcoming you at Birds and Bees Campsite.
Win a £100 Blacks Voucher!
If you've stayed at Birds & Bees Campsite campsite, please take a minute to tell us about your experience. Every month, one lucky reviewer will be picked at random to win a £100 voucher, courtesy of our recommended retailer Blacks. Each review counts as one entry, so get writing!

Reviews
Sign up or sign in to leave your review of Birds & Bees Campsite
Amazing stay
This really is a gem of site - quite unique and largely a product of the huge amount of love James and Emma throw into this. The plots are generous and services spotless and new. J&E go to huge lengths to accommodate all sorts of needs from wood to sausages to helping erect an 8 man tent in the rain when you are on your own with two tired under 7 year olds! We will be coming back!
Lovely hosts and beautiful, remote camping
I stayed here over last weekend. As soon as we arrived we were greeted by James and his lovely wife with a cup of tea. James chatted us through the pitch and the site itself and had a clear love for the countryside and nature. He helped us out with local recommendations and we had an awesome time there watching the meteor shower. The facilities are super clean and nice and everything is easy to access and set up. Really beaut part of the world and would recommend to anyone.
A lovely natural site and very freindly hosts
Even before we arrived, the attention paid by our hosts was great - I had booked one of the two pitches advertised on the Cool Camping site, and James called me to explain that a more secluded site was available, and asked if I wanted to switch. We also arrived several hours early, but James was happy for us to make ourselves tea and coffee, and as soon as the pitch was available, to start setting up. The site he suggested was lovely, as were all of the facilities - the bathrooms and kitchen were immaculate - recently decorated and very clean. Both James and Emma could not have been more friendly and helpful, but also left us in peace to enjoy our break. I would also recommend the burgers and sausages sold on site - delicious! All in all, a lovely site, and I couldn't recommend it highly enough.
Back to Nature
What a wonderful country campsite this was. This site has been well organised and the attention to the little details is all there. We had a great relaxed few days with small children, who were able to wander free and safe in the long grass (full of butterflies) of the meadow. Each mown pitch was close to everything, but nicely private from your neighbours. We were at the top of the small hill and so had 180 degree views of beautiful Suffolk and an amazing starlit night view with more stars that you think possible in the UK. The facilities are great. Gorgeous hand painted Eco-loo in the field and hot showers and flushing toilets up at the main farm building with a small kitchen with fridge and microwave for use. Campfire was even setup for us by the very welcoming owner. They couldn't have been nicer. We would definitely go back, the atmosphere was just lovely.
A stunning Suffolk campsite
Our family spent a wonderful weekend at the Birds and Bees campsite. It was their first weekend of full operation and we were very pleased that we chose to spend our time in Suffolk. The owners Emma and James were very welcoming. They have turned parts of their farm in to a superb campsite. The pitches are very well spread out over three fields, with ample space for each. Tall grass hides tents away so it feels very private. The facilities are excellent – with a family shower room which is great for those with young children. There is good car parking, with a drop off point for kit. A lot of thought and care has gone into the site. And the surrounding countryside is beautiful. We look forward to returning – not doubt it will be much harder to get space next year as word spreads.
Best Price Guarantee, with no fees
Instant booking confirmation
Trusted for 10 years
A chance to win camping goodies in our regular competitions!
Free Eat Natural hamper with every Cool Camping booking in April.
Fantastic all-round experience
Birds and Bees campsite is a fantastic site that I cannot recommend enough. James and Emma have poured their fun, friendly, charismatic personalities into building something truly unique. The facilities are all newly installed and are just beautiful, a real wow factor. The pitches are set out in a way where you feel like you may be the only people there, and as there is only around 20 pitches total, you never feel crowded. James was on hand all weekend and was so welcoming. Even offering to help us carry gear to the pitch and setup. You can park your car fairly near most of the pitches and there were plenty of trollies available to help get anything bulkier moved over. There is plenty to see and do in the local area, and with Birds and Bees being such a wonderful place to call home for your stay, you should absolutely book yourselves a little break here. We loved it so much we have just booked to come back again in a few weeks time.
Luxury Camping with Nature
Birds and Bees campsite is a beautifully crafted campsite in the heart of Suffolk with some great attractions just a short drive away. The moment we arrived at Birds and Bees we felt relaxed and at ease. James & Emma made us feel extremely welcome on arrival, giving us all the information we required for the perfect stay. The facilities at the campsite are excellent and we especially liked the space in the family bathroom, allowing the whole family to shower together - especially helpful with little tots in tow! The pitches themselves are well cared for, and the children loved following the winding pathways to find our pitch. We loved the fact that we had our own space and that we were not right next to other campers. The children had great fun in the long meadow grass, making friends with other campers to play out and make fun imaginative games. This campsite is certainly worth a visit.
Book campsites near Birds & Bees Campsite
i
Campsites in Suffolk
Campsites in East Anglia
Campsites in England