Compasses at Stansfield
High St, Stansfield, Suffolk CO10 8LN








As all cool campers know, proximity to a decent boozer is high on our list of cool campsite credentials. We all love the post-pitch up stroll into the nearby village to find that welcoming country pub and savour a pint of the local brew, unwind beside the roaring fireplace, and get the inside scoop from the locals on what to see and do. One thing we're less fond off though is the shlep back to camp, particularly if you've got littl'uns with you or, if you've... ahem... over indulged (you know who you are). Well, thankfully a treacherous night time stagger tentward is one thing thing you won't need to worry about at this idyllic east Suffolk – for you'll be camping right next to one of the area's nicest pubs. 
The Compasses sits on the eastern extremities of Constable country in the blink-and-you'll-miss-it village of Stansfield – famed for its Grade II listed windmill. Recently acquired by Steve Blake and family, the pub grounds' over 1000 acres... er... encompass ancient woodlands, a tranquil lake and a mini rare-breed farm. 
Campsite patrons have a choice of quirky abodes to chose from. For some good old fashioned woodland camping, nestle into the forest fringes. The secluded timber logpod enjoys lovely views of the lake. It sleeps two on a sofa bed with room for another couple on a futon. For groups, the trailershed is ideal, sleeping six with two on a mattress on a mezzanine floor, two on a sofa bed and two on another sofa bed. The tepee tent comfortably sleeps six on two sofa beds and two single futon mattresses, but your accommodating hosts will happily let you squeeze a couple more in. There's also wash points handily located around all locations, clean compost loos, and hot showers in the pub. 
It's all the little extras that really make this place. Like your choice of breakfast, lunch and dinner hampers delivered to order; exclusive fishing permits for the mega-carp in the lake; or bedding packs if you fancy travelling light; and then of course the kids will simply love petting their new-found friends on the farm, from goats, pigs to lambs and Shetland ponies – all while you savour a pint of Suffolk's finest in the beer garden. Pure bliss.
Gallery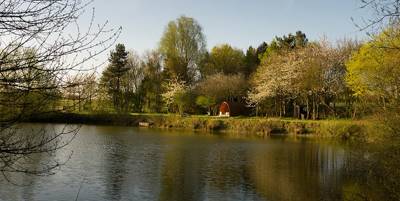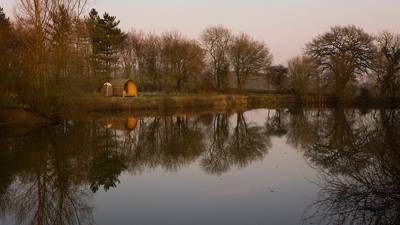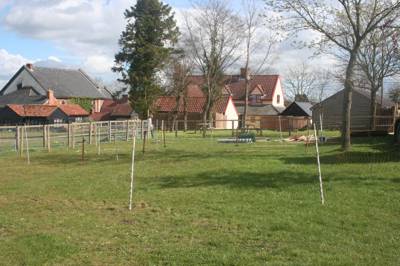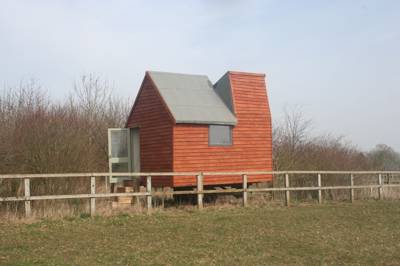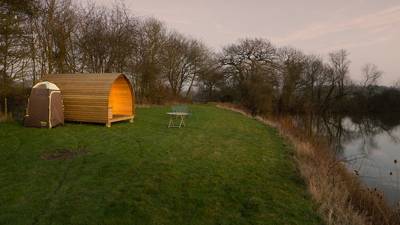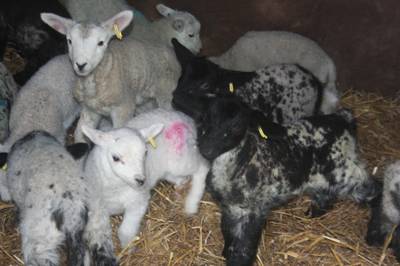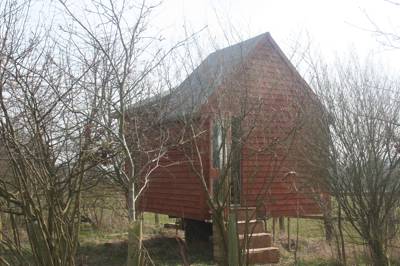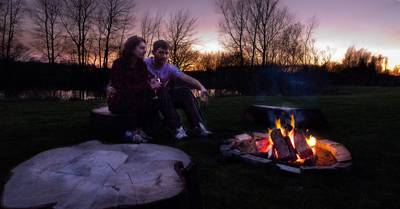 Reviews
Sign up or sign in to leave your review of Compasses at Stansfield
Wild woodland camping
Just to clear up a few inaccuracies in the write-up, if you camp here, as in bring your tent, you will not be camping by the pub but a good mile or so down the road, and you won't be glamping by a long stretch of the imagination - you'll be properly in the woods and very nearly wild. There may be a logpod and a teepee near the pub but we didn't see them so I can't comment. The tent pitches are clearings in the woods, nicely thought out with a fire pit and a porta-potty for convenience. Ample firewood (although slightly green) was also provided. Each pitch is secluded and far from the others - although we were the only campers this weekend so we had the whole wood to ourselves, well apart from the foxes, pheasants, woodpeckers, owls etc.
A few things to note, there is no water point in the woods so you need to fill up at the pub a mile away. Also, with it being a wood, it stays much damper than open fields (i.e. it's muddy even when the weather is dry). You can't take the car into the woods so you need to carry your gear from the hardstanding where you leave the car. They could really do with a couple of old wheelbarrows to help with this task.
We were expecting slightly tame camping in the grounds of a pub and what we got was wild, wild woodlands - we absolutely loved it and we'll be back!

Best Price Guarantee, with no fees
Instant booking confirmation
Trusted for 10 years
Chance to win camping goodies in our regular competitions!