Paddle the waterways, read among the reeds and bask beneath the big, blue skies of the Norfolk Broads at this family-friendly, tent-only campsite
No visit to the Norfolk Broads is complete without getting out onto the waterways that make the place so famous. Woven together with meandering rivers and snaking streams, the broads create an interconnected watery wonderland. And it's campsites like Canal Camping that really make the most of this natural treasure. Why pitch anywhere else when, here, you can pop your tent right down by the riverside and slip your canoe or kayak straight into the water?
Made up of little more than a grassy meadow, with a shower and toilet cabin at one end, a covered washing-up space and drinking water taps dotted about, this simple tent-only campsite offers camping on a casual scale. There are no designated pitches – simply find a nice spot that suits – and campfires are very much permitted, with the scent of wood smoke in the air and the sound of crackling logs backtracking the birds.
On one side of the wash-cabin an OS map is pinned to the wall. It's a good way to get your bearings before you go out in a boat or take off by bike. You can see the canal running through the local village of Dilham, from Wayford Bridge to Antingham. It was built in the 19th century to help transport agricultural goods and, while today parts are being restored to their former beauty, other stretches have not changed for more than 100 years, retaining a semi-wild charm where nature has taken over. Further south, meanwhile, the waters feed into the large lake at Ant Broads and Marshes National Nature Reserve, where you can explore on boardwalks and signed pathways.
In total, the national park has 125 miles of navigable waterways, so you're never going to see it all. But Canal Camping certainly offers a very enviable starting point. Between marshmallow toasting, jaunts to the nearby pub and enjoying the laid-back atmosphere of the camping meadow, getting out and about always takes a little more time than you expected. But that's the pace of life this riverside place can't help but instil: Slow, relaxed and meandering.
Best Price Guarantee
Easy and Secure, with instant booking confirmation
Trusted for over 10 years
A chance to win a brand new Coleman tent!
Gallery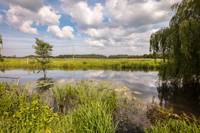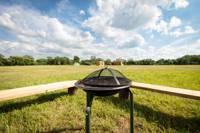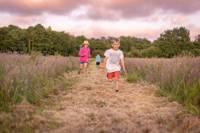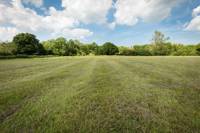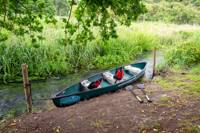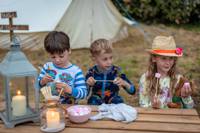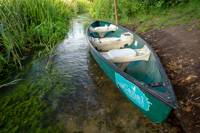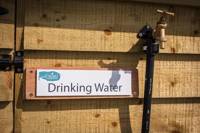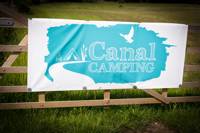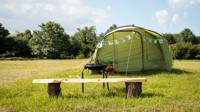 The Owner Says
Located in Dilham, Norfolk, our tucked away campsite is nestled among the water, the reeds and the beautiful skies. Canal Camping caters for those that are looking for a relaxing, natural adventure, with the added bonus of being able to walk out of your tent, launch your canoe and drift along one of the country's most unique canals. After a long day exploring this beautiful part of Norfolk, come back to your camp for hot showers, clear skies for star-gazing, open campfires for toasting marshmallows, and fantastic pubs within walking distance. What more could you ask for!?
Reader Reviews
Add Your Review
Amazing
Thank you so much for an awesome stay, really felt like a proper little holiday. The campsite itself was lovely and quiet, everything was very clean and well cared for. The canal was beautiful and if you get a chance to take out the canoes do it! Couldn't ask for more, will definitely be back. Not having an early set check out time worked really well too as meant we could get the tent dry before packing up - bonus! Oh and would recommend making the most of the firewood and fire pits (and marshmallows) on site rather than heading to the local pub (we were the only ones eating at 7pm on a Sat night in the Cross Keys, food was good, just awkwardly very quiet!)
Lovely location, great facilities and cool canoeing!
We loved this campsite - a really pretty field with some lovely walks nearby. It was quiet and laid back, even when some large groups arrived on the Saturday night. The facilities were fantastic - the toilets and showers were spotless with lots of hot water. We really likes the little changing area in each shower too. All the staff we encountered were friendly and helpful. Our favourite thing was hiring the canoe on the private canal - it really made our trip! Will definitely return here and recommend to others.
Lovely site with great facilities
Wasn't very busy when I was there last week but can't fault the cleanliness of the toilets and showers! The site is ideally situated for both fabulous beaches - Craister especially - and the broads Only 10 minutes from shops including Waitrose and Tescos and takeaways for those who can't be bother to cook!
Perfect place to pitch
We've just enjoyed a great short stay at Canal Camping over the late August bank holiday. Despite the less-than-ideal weather we enjoyed walks along the canal and Weaver's Way. The site has a lovely feel to it - warm and welcoming but equally quiet and peaceful, especially on mid-week days. The fire pits are great and bagged wood plentiful. The toilets and showers are a great standard and really well maintained. We will definitely be back next summer.
A sublime, quiet corner of the Broads
Love it here. We've been a couple of times this year and it's top of our 'let's get the camping kit in the car and head out NOW' campsite list. The showers and loos are immaculate, there are firepits to borrow (and marshmallows to buy, should you have forgotten to stock up - cash only). We bring our kayak and love to head out through along the stream towards the wider broads. This initial paddling is through clear, shallow water and you're likely to see dragonflies, kingfishers, herons and various birds of prey as you make your way towards the busier, boat-occupied sections further upstream. It's all very Ransomian and Blyton-esque.
Open spaces and great facilities..
Just returned from a stay at Canal Camping which was great. Nice field style with nature all around. You get a raised firepit which is very easy to use especially with the complementary Firestarters and available firewood to purchase along with marshmallows. What we were most impressed with Canal Camping was the toilets and showers... All new and clean, I've never been to a campsite where the facilities were cleaned twice a day! It really makes a difference. You can bring a canoe or hire one from the site and the canal/creek is right at the edge of the site. We didn't get a chance to go on the canal as we spent our 2 days at the beach. Happisburgh beach is a 10 minute drive and has parking and toilets, it's a nice sandy beach with a part of the water enclosed by rocks so the kids don't get swept out. Spending the days away from the campsite it was nice to come back to clean facilities and wide open spaces for the kids to play, not like other sites where everyone is clustered together. Would definitely go back to continue exploring the coast and canals.
Simple, but all you need
A lovely level field. Very clean and well maintained facilities in the middle. Plenty of fire pits, wood and marshmallows. Near to beaches, canals and pub. Although well cared for, you don't feel overly controlled or managed. Nice, relaxing experience.
Relaxing and Spacious
When we arrived there was only about four other tents set up excluding the three bell tents. We pulled up on the flat field, found a brazier and a bench and set up for the night. The toilets and showers are immaculate. I'd recommend taking some firewood or buying your own (£5 a bag) and I would thoroughly recommend taking a canoe out down the abandoned canal (but make sure you are fit) despite the £50 price and leave yourself the whole day. All in all, we would definitely visit again.
Lovely relaxing get away!
Canal camping is a lovely peaceful campsite right by the canal with lovely walks and great beaches near by. The facilities are excellent. Toilets and showers are kept immaculately clean. Very laid back atmosphere and the fire baskets are a huge bonus!
Clean, laid back, stress free
Freindly staff, full of charm and wit. Good toilet and shower facilities. Clean and well maintained. Quiet field away from it all, but amenities a 10 minute drive away. Canoes available to hire for a lovely paddle along a not too overgrown canal - a hidden treasure with surprises around each corner. Dark skies at night great for stargazing. Perfect for families with all ages of kids
Beautiful setting
We found this to be a very lovely campsite when we stayed during the week. The setting is beautiful, the facilities are clean, new and well maintained and it's a lovely place to relax in. You can hire a canoe from the owners and go on a wonderful expedition up the canal. The campsite is well located for heading to the beach and for exploring the Broads. The weekend, however, felt rather disappointing by comparison - much more crowded and very noisy. The four toilets, four showers and two washing up sinks really struggled to cope with the number of people from the forty odd tents on the site and you always had to queue to use the loo, shower or wash up - it wasn't a disaster but it didn't add to the relaxation. The other issue is that the 10pm quiet policy didn't happen over the weekend we were there - some larger groups of campers were noisy (good natured but loud) until after midnight - again, not necessarily a problem for everyone but not great if you have kids who want to sleep. I would definitely go again midweek but not at the weekend.
Peace and quiet
Loved this campsite. The toilets and showers were quirky but absolutely immaculate. To get the best view of the broads I'd definitely suggest hiring a day boat or canoes.
Canal adventures in the sunshine
Had a wonderful stay over the weekend! The campsite was a beautiful spot and lovely and spacious ! No set cramped pitches! The toilets were immaculate and the showers hot! There were canoes to hire but we had our own and had great adventures exploring the water! Jo was a brilliant host, really friendly and answered any questions we had. My 10 year old had a great time playing in the fields with his new friends and roasting marshmallows on the firepit! All of which were available on site. A great relaxed atmosphere. Nice beaches a short drive away and pubs with good pub grub nearby ! We just wish we had longer to stay! A perfect family weekend adventure We will be back !
Amazing!
Absolutely loved staying here, we have even booked another night for my partners birthday! Very quiet and peaceful lots of walks around the lock. Toilets and showers kept very clean and daily stocked with toilet roll. Don't have a bad word to say.
Lovely peaceful setting, great facilities.
Huge open space that never felt crowded even on a fully booked bank holiday weekend. Excellent toilet/shower facilities and easy access to nice walks/canoeing. Love the fire pits and thoughtfully provided lighters, marshmallows and logs for sale! Will def. go again.
Great stay at quiet, well kept, spacious campsite
Brand new toilets and showers Lots of space Fire pits, wood and marshmallows available Friendly and welcoming owners Super canoeing direct from site on quiet part of the canal - great for getting away from it all!
Best Price Guarantee
Easy and Secure, with instant booking confirmation
Trusted for over 10 years
A chance to win a brand new Coleman tent!
Book campsites near Canal Camping